Description
Looking to start a brewery or upgrade your existing brewhouse? We have quality made brewhouses at affordible pricing! Whether you are looking for a simple 2 Vessel, 3 Vessel, or even 4 Vessel Brewhouse we have you covered! We offer most of our brewhouses in both Steam or Forced Air. We are also pleased to offer electric heated brewhouses in 5 BBL, 7BBL, and 10BBL 2 Vessel Brewhouses.
What does a complete 10 BBL restaurant beer brewing equipment contains
The six basic brewing system of restaurant beer brewing equipment contains malt miller,brewhouse,fermentation system,cooling system,control system and CIP system.Brewhouse/beer mashing system and fermentation system is the most important two part in the beer brewing progress.
Beer brewhouse/beer mashing system-restauratn beer brewing equipment:
The function of beer brewhouse is to the converse malt into fermentable sugars. The process includes mashing, lautering, boiling and whirlpool. First of all, we can combine them according to different uses or space limitation,such as 2-vessel,3-vessel,4-vessel. For 2000L brewhouse,three-tank three-vessel brewhouse of "mash/kettle,lauter tank,whirlpool tank" is a common choice. If the space is not enough but the height is enough, We can design into two tank three vessels brewhouse. With the 3 vessels brewhouse,the brewer can brew 2 batches of beer at the same time, the total capacity will reach 3-4 batches per day, which means that the capacity of the 3-vessel beer house is high efficient.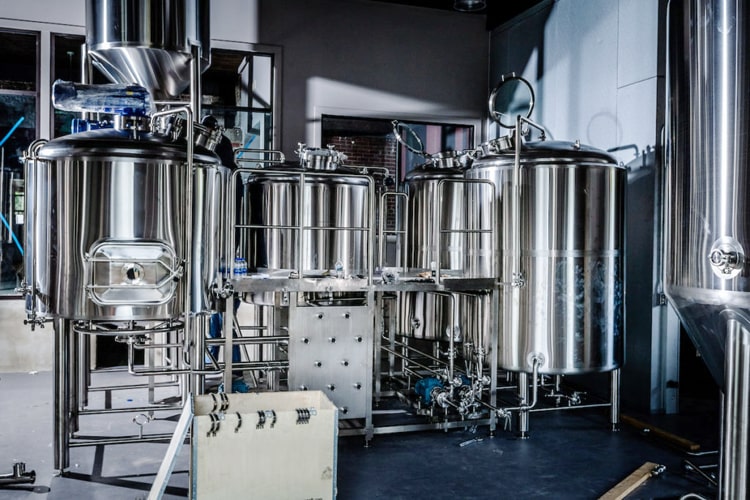 10BBL 3 vessels beer brewhouse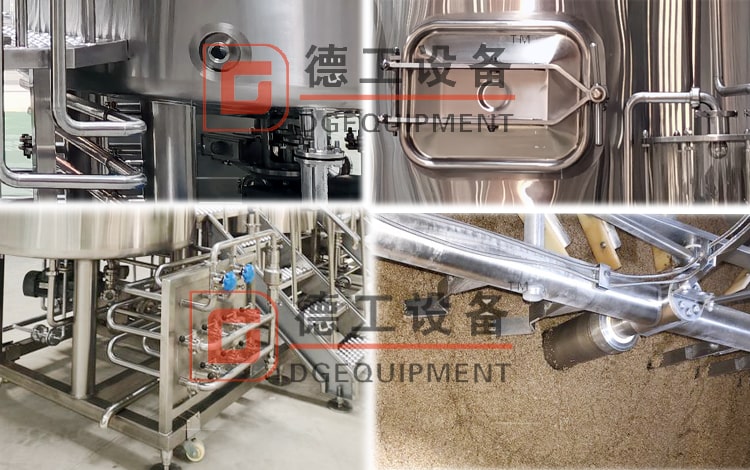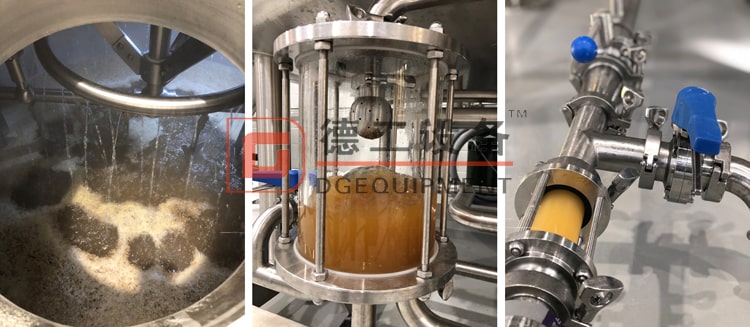 Fermentation tank-restaurant beer brewing equipment:
DEGONG fermentation tank are welded with 100%TIG and polished to Ra≤0.4. Our cooling jacket covers all the tank, including cylinder and conical bottom. Two-stage cooling dimple jacket at cylinder and conical bottom improves the cooling effect, which ensures maximum efficiency. Our fermentation tank can be customized according to the actual situation of the customer. When designing the tank, we will consider all factors for the customer, such as the height of the room, the size of the space and so on, so as to ensure that the tank can not only produce the best beer, but also suitable for the customer's existing site.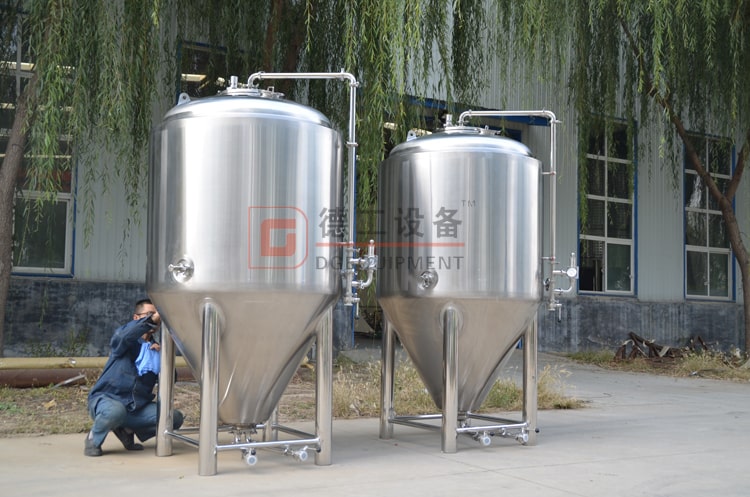 beer fermentation tank
Details on beer fermentation tank
Equipped with:breathing valve on top,hops adding port on top,CIP pipe,pressure gauge,mechanical regulation valve,carbonation stone,sample valve,temperature sensor,drain outlet
Other systems:
Except the brewhouse and fermentation tank,there are 4 basic system,which is malt miller,,cooling system,control system and cleaning system.Some craft breweries provide fresh beer locally,so they just need to fill beer in keg or bottles and don't need to filter and sterilizer;Some commercial used large breweries also need pasteurizer to sterilize,diatomate filter to filter,packing machine to package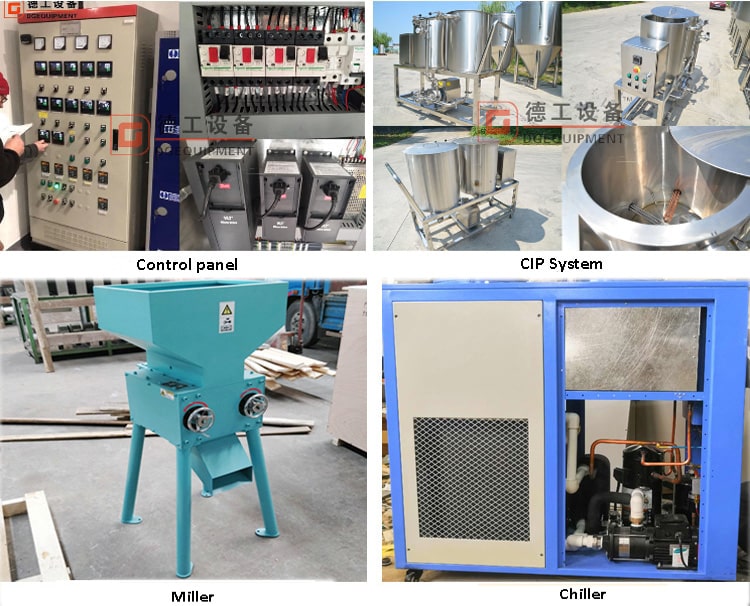 Company information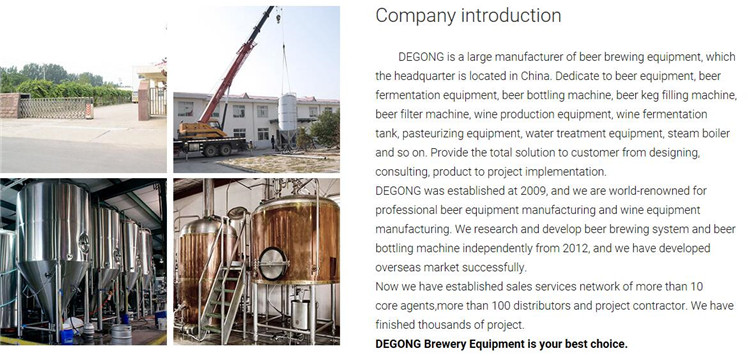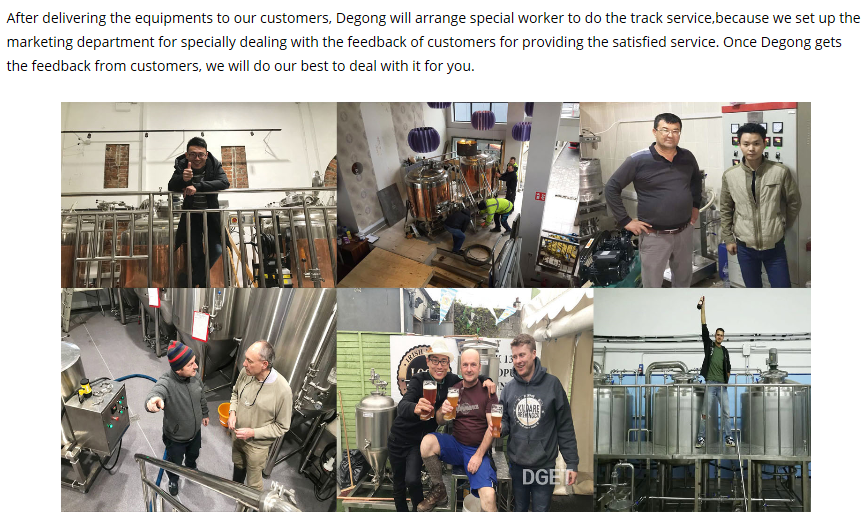 If you have interest in beer brewing industrial,welcome to contact me freely.