Description
10BBL commercial used brewery equipment produced by DEGONG is a set of professional brewing system for the production of craft beer/commercial beer/filter beer/sterilized beer. Brew master make their beer attractive to consumers by unique brewing process and distinctive beer taste.If desired, we can place them directly in places of consumption of beer: restaurants, pub, bars, hotels, tourist and shopping centers. 
Introduction of 10BBL commercial used brewery beer brewhouse
DEGONG Brewhouse Advantage:
–>The brewhouse system is highly automated, easy to operate and easy to learn due to its more reasonable design.The main equipment consists of mash tun,lauter tank,boiling kettle and whirlpool tank,which adopted international quality standards of sanitary 304 stainless steel.
–>The brewhouse system could be included two-vessels brewhouse,three-vessels brewhouse and four-vessels brewhouse according to process requirements and scale.The capacity is bigger,the vessels is more and you can also choose the multiplayer assembly form,improve the working efficiency.

For 10 Barrel commercial used brewery equipment,3-vessels with mash tank+lauter tank+kettle whirlpool tank is a good choice.Its production output can be adjusted according to your requirement,it can brew 4 batschs at most per day
Mash Tun
From here we get into our mash tun, which is the first tank in our 4 vessel brew-house. The mash tun we've chosen has a nominal capacity of 1000 litres, which has been designed to handle a larger grain bill, with additional head space to allow us to brew higher gravity beers with ease.
Lauter Tun
The lauter tun is our second vessel. It's extra wide to also allow for higher gravity beers and comes with a removable stainless-wire false bottom for effective grain separation.
Kettle / Whirlpool
The lauter tun then feeds the clear wort into one of our two combined kettle-whirlpools, which are steam jacketed with individual zone control for efficient heating. Having two vessels allows us to increase our output – while one kettle is boiling, we can be filling the other with the next batch, which means more frequent knock-outs and therefore, more beer brewed in a day!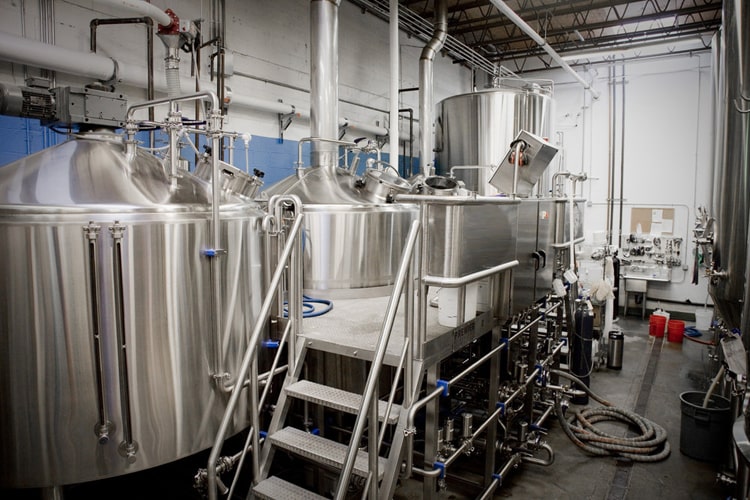 3-vessels beer brewhouse
Other the beer brewhouse include:
Hot liquor tank

Stainless steel work platform with sanitary process pipework and valves

Sanitary wort pump with variable speed control

Sanitary heat exchanger and wort aeration system

Tank lighting for mash-lauter and kettle/whirlpool vessels

Mash hydration assembly

Cellar package with brewers hoses, valves and fittings

Portable sanitary wort pump with VFD speed control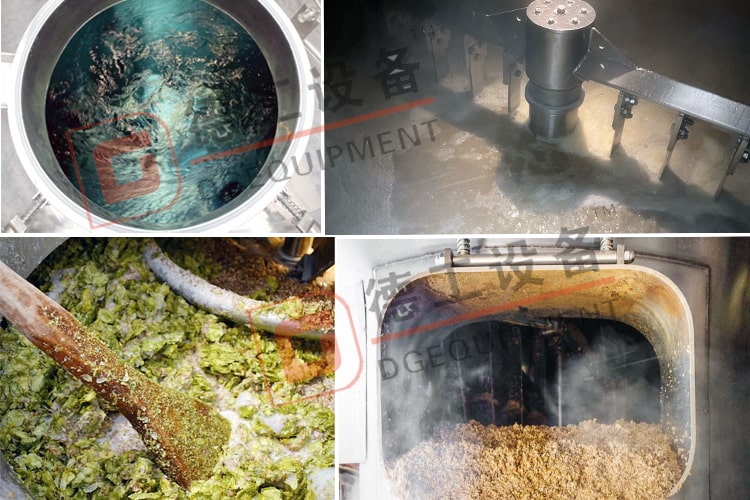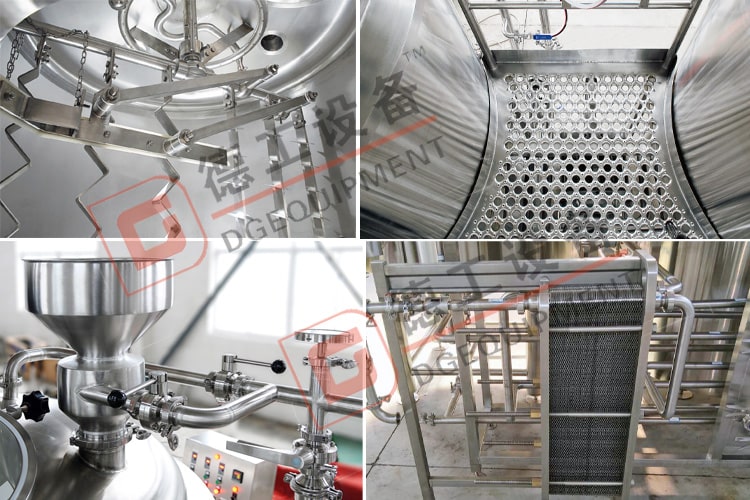 Except the beer brewhouse,the whole commercial used brewery equipment also include:
Fermentation and brite tanks to required size

Cold Liquor Tank

Glycol chiller

Cellar control panel with digital temperature control, RFD and solenoid valves

Two roll malt mill, grist case and grain auger

Multiple batch configuration

Lauter rakes and grain-out ploughs

Touch screen automated control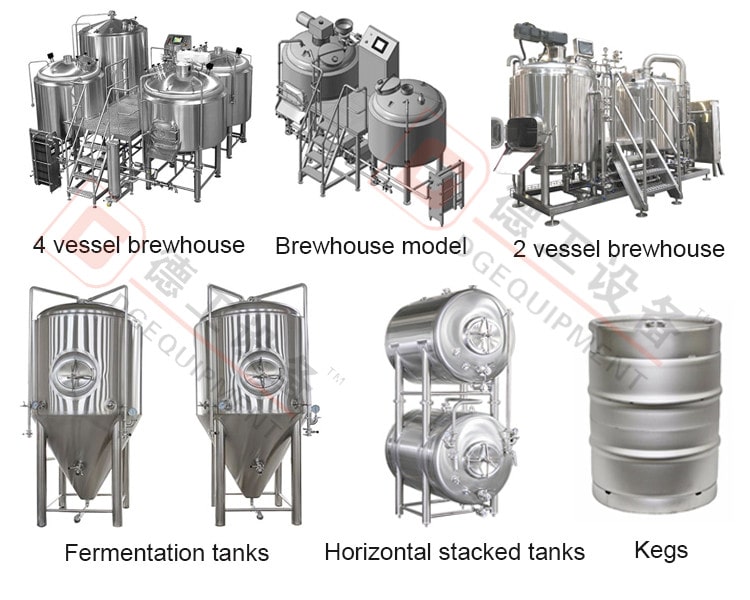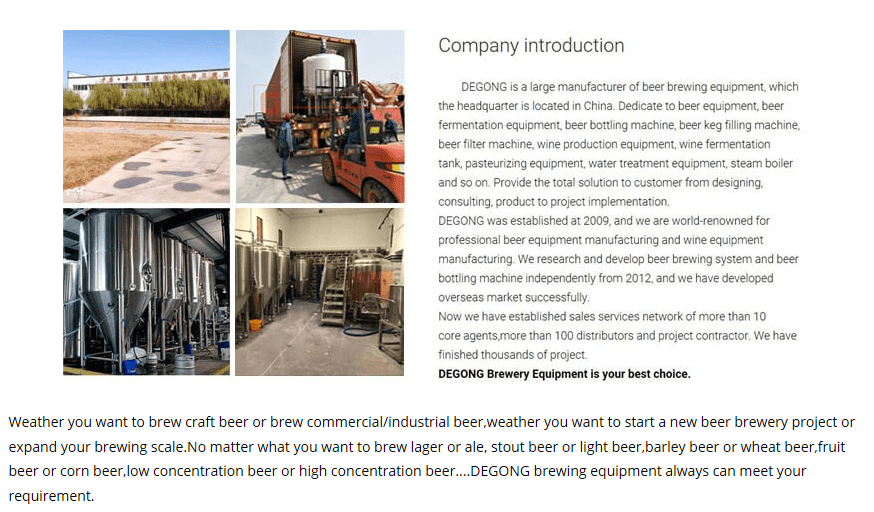 Our equipment is coming with certifications of PED/ISO/CE ,which all reach the food sanitary standard.If you have interest in DEGONG beer brewing equipment,welcome to contact me freely.