Description
DGET is an experienced supplier of fermentation tanks for brewery systems that are being constructed or expanded. Over the years, we have built numerous tanks and focused in particular on fermenters.
we use the best structural materials in order to guarantee a long lifespan and low maintenance costs.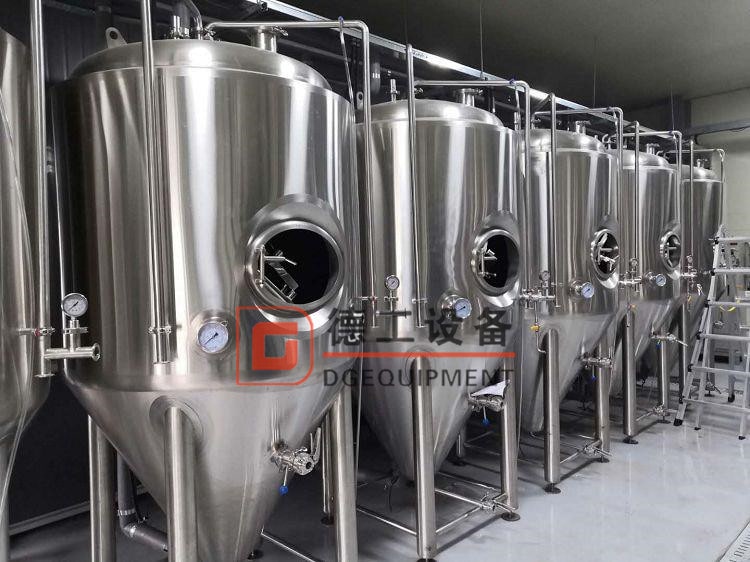 1000L fermentation tanks for sale
Fermentation system features: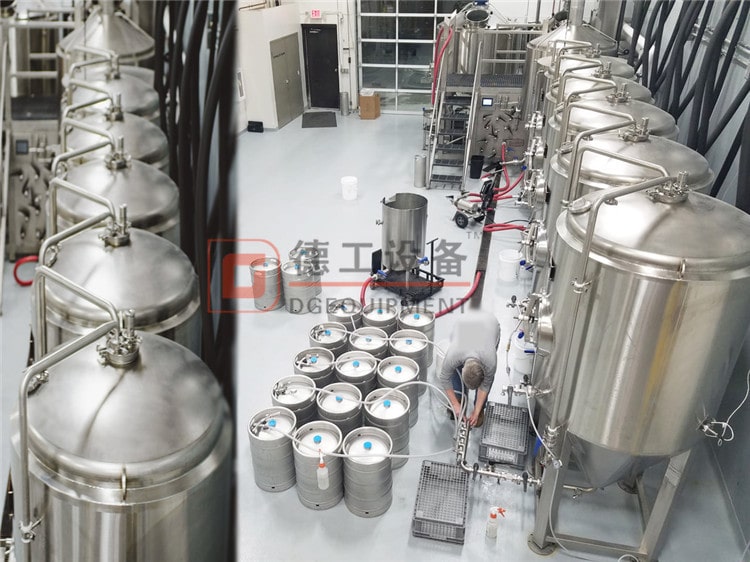 We design, manufacture all variety fermenters from 100L to 30000L . With all the necessary valves, connections, microbrewery fermenters are the CE certification.
Function: Used for keep wort fermentation or maturation.
Standard stainless steel conical cylindrical fermentation tanks
Cooling method: dimple plate or glycol cooling jacket both bottom and top.
All manhole, valves, pressure gauges, fittings etc are included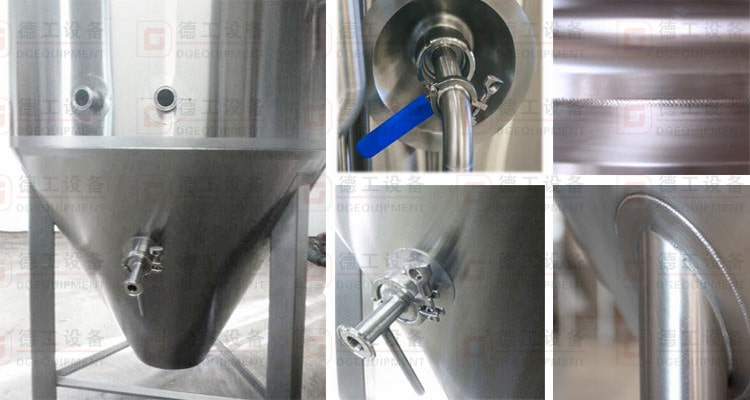 Fermentation tank processing details, etc.

Spray ball;thermometer couple
Welding and raking arm
Related components in the fermentor:
| | |
| --- | --- |
| Safety valve | This special overpressure relief valve is designed to protect the tank against overpressure by a pressure higher than that for which it is certified and dimensioned. The overpressure relief valve is most often combined with a vacuum relief valve that protects the tank from collapse under vacuum (for example, when the tank contents are drained out using the pump).  |
| Vacuum valve | it protects the tank from collapse under vacuum (for example, when the content is drained out with a pump).  |
| Sample valve | it is used for sampling the product during its tasting and laboratory tests.  |
| Temperature sensor  | the socket is a small tube welded on the side of the tank for insert the thermocouple of the control system, or thermometer for visual temperature measurement.  |
| PU insulation | The tank is usually insulated with a polyurethane foam (optionally with other insulating material) that fills the space between the inner jacket and the outer shell of the tank. Usually, we only isolate only both the cylindrical and conical parts of the tank.  |
| Dimple cooling jacket | Cooling the tank is done with liquid which flows in double jacket of the tanks (most commonly a glycol water is used). |
Optional:
volume of tank ( volume, diameter, height), specifically designed according to local conditions
working pressure: 1,2 bar to 3 bar
manhole position: top, side, bottom cone
thermal insulation: 70/80/100 mm polyurethane foam
cover: pickled, brushed, polished
no. of thermal sensors
fermentation controller: with CO2 outlet, w/o CO2 outlet
level measure: w/o level measuring, mounted with instrument for measure
type of cleaning head: static, rotary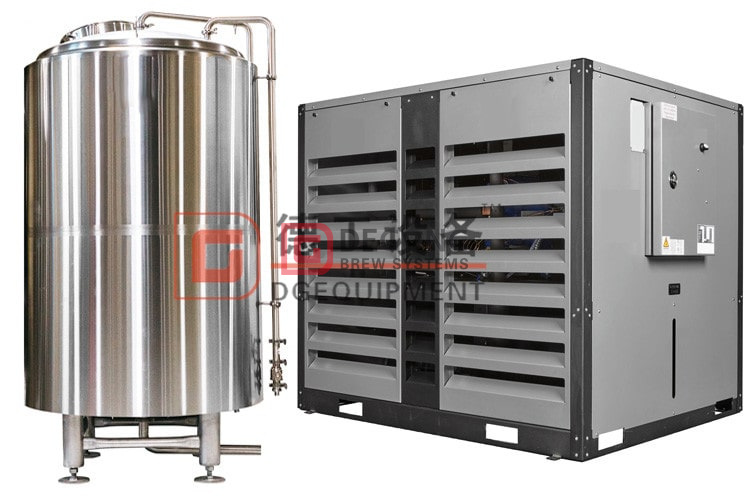 Glycol tank and chiller used to cool the fermentation tanks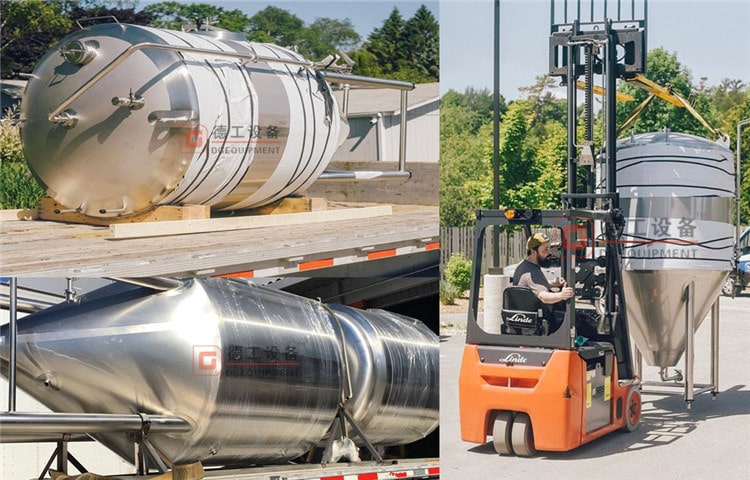 After-sales Service Provided:
2 years of tank and 6 months of accessories guarantee, lifelong maintenance at cost charge
7×24 hours per week email&phone available
Maintenance, return & exchanges services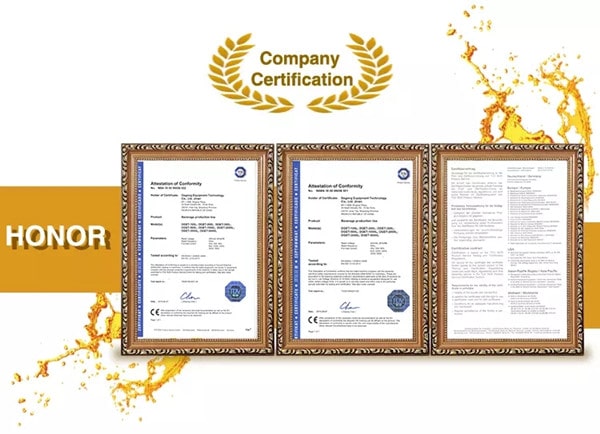 If you have interest in our craft beer brewery equipment, need a quotation or you simply want to discuss your project with us, get in touch and we will be happy to assist you.