Description
1000L beer brewhouse introduction
Looking to start a brewery or upgrade your existing brewhouse? We have quality made brewhouses at affordible pricing! Whether you are looking for a simple 2 Vessel, 3 Vessel, or even 4 Vessel Brewhouse we have you covered! We offer most of our brewhouses in both Steam or Forced Air. We are also pleased to offer electric /steam heated brewhouses in 500L, 700L, and 1000L beer Brewhouses.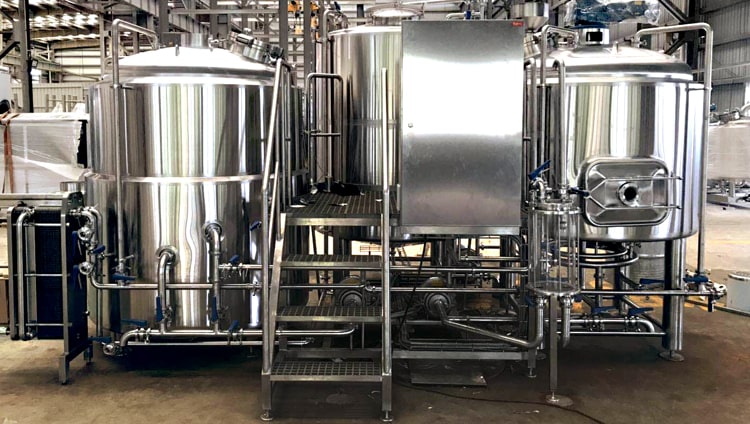 Features of 1000L beer brewhouse:
1000L Mash/Luater Tun (false bottom,grist hydrator,raketer, motor)
1000L Brew Kettle/ Whirl Pool(tangential port,steam jacket/element)
2000L Hot liquid tank (Jacketed, Insulated, & Clad)
Wort Grant (304 Stainless Steel)
Sight glass
12 meter squared Heat Exchanger (double stage or single phase)
Brewhouse Piping (304 Stainless Steel)
Brewhouse Manifolds (304 Stainless Steel)
2 Centrifugal Pumps (0.75KW )
Wort Aerator (304 Stainless Steel)
UL Listed Control Panel (Temperature & Frequency)
Hops filter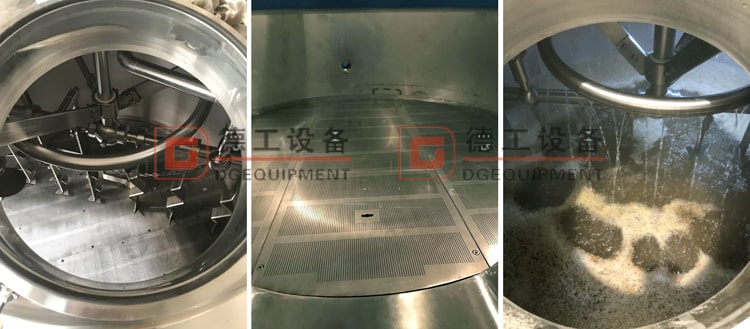 False bottom&raker&sparge pipes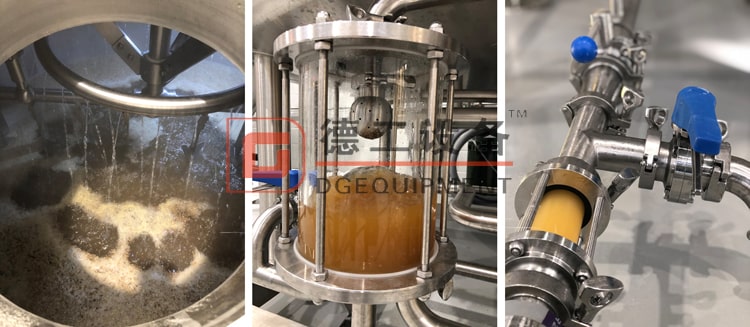 Sight glass(large sight glass can be as a wort grant,and the small sight glass to check if the wort are clear)
1000L beer fermentation tank
Our fermentation tank feature an impeccable interior finish and an easy installation. We have included many of the necessities such as a sanitary pressure gauge, stand pipe, and CIP arm with spray ball and all valves and piping so you can purchase with confidence. They also feature dual zone jackets for complete temperature control. Backed by industry leading 5-year warranty.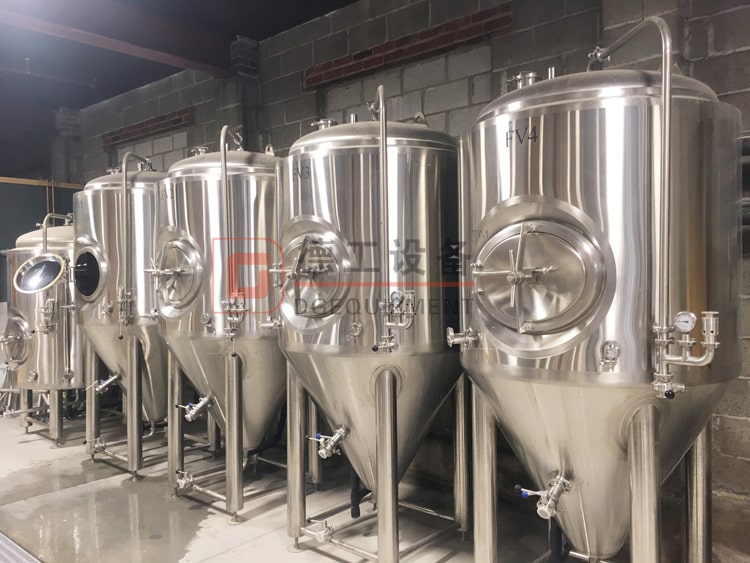 Vertical isobaric beer fermentation tank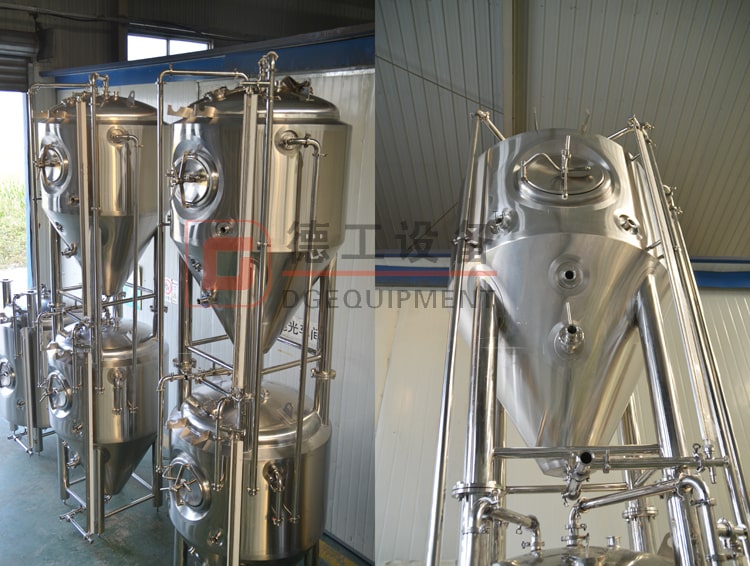 Stackable beer Unitank(If space is limited)
 Features:
Design Pressure: 3bar
Interior Shell: stainless steel 304
Cooling Jacket: stainless steel 304
Exterior Shell: stainless steel 304
Interior finished to Ra 0.6um mirror polishing processing;Exterior Finish: 2B
Polyurethane insulation 100mm for cooling jacket on side and cone.
60 degree cone bottom, jacketed.
Independent dimpled cooling jackets (cone and cylinder) with individual glycol inlet and outlet.
Fully welded exterior shell.
Side shadowless manway door.
Thermowell for high accuracy temperature sensor
Full sanitary metallic sealed sampling valve
Rotating racking arm with butterfly valve and cover.
Bottom dump fitting (1.5" TC) with butterfly valve, elbow, and cover.
Pressure gauge on CIP arm
CIP arm with spray ball and piping.
Blow-off port.
Vacuum & pressure relief valve.
Carbonation stone for Carbon dioxide filling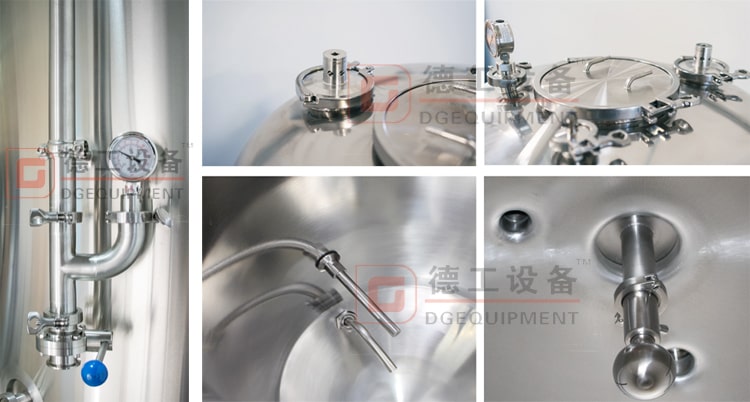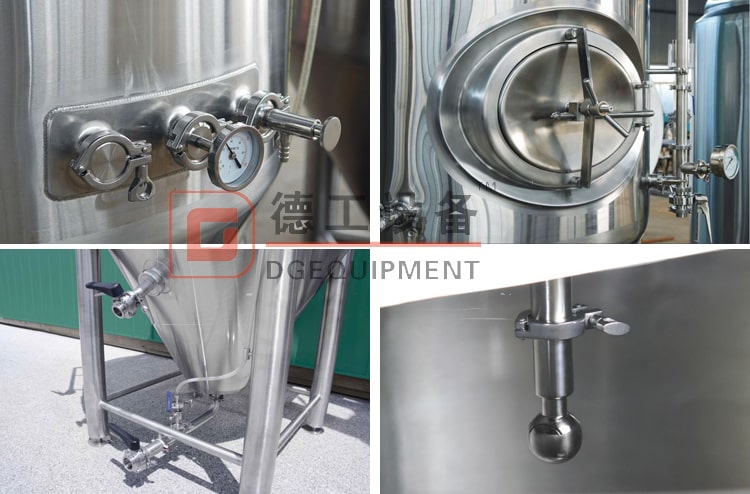 Company information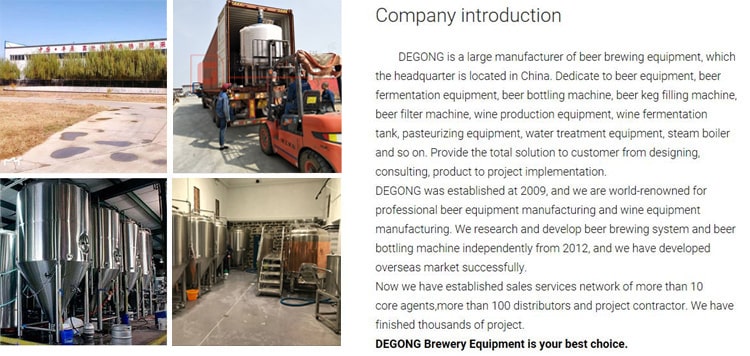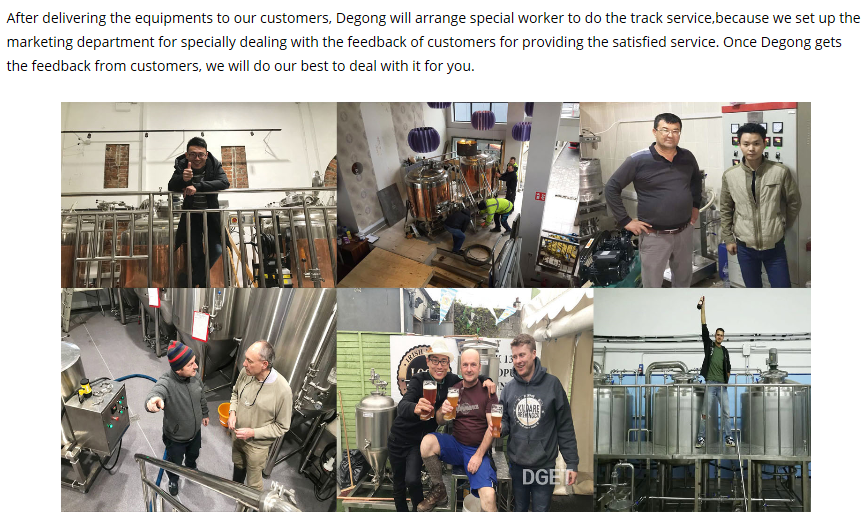 If you want to know more knowledge about beer brewing or you want to buy beer equipment,welcome to get in touch with me.