Description
Description of beer brewing equipment
Degong is the leading 1000L beer brewing equipment supplier in China, our services include the brewery design, equipment manufacture, Installation at site and brewing technology transfer. Established in 2002, Degong 1000L beer brewing system beer brewery equipment has been exported to more than 20 countries, which include USA, Canada, Australia, Japan, UK, France, Germany, Denmark etc.
We provide the complete 1000L beer brewing system which includes: malt handling system, brew house system, beer fermenting/storage system, cooling system, cleaning system, control system, package line.
Detailed info of 1000L beer brewing equipment
1. Malt milling system
Particle adjustable rolling crusher
Flexible or steel auger for optional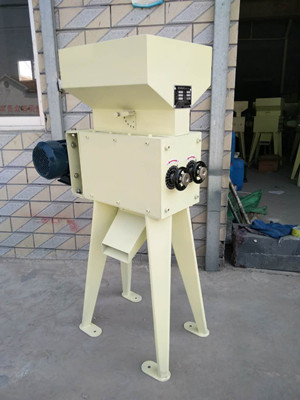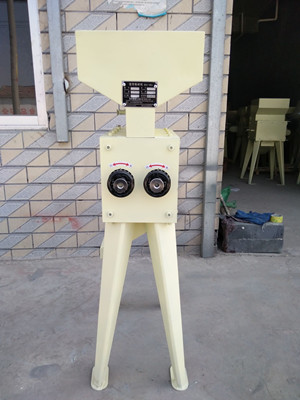 2. Brewhouse system
Mash tun, Lauter tun, Boiling Kettle, Whirlpool tun in various combination
Hot water tank and cold water tank for optional in special combinations
Infusion or decoction brewing methods are designed exactly
Stainless steel or copper cladding are popular
Two stages or single stage heat exchanger for wort cooling
Completely stainless steel integrated work platform
Sanitary and efficiency wort pump
All pipings and fittings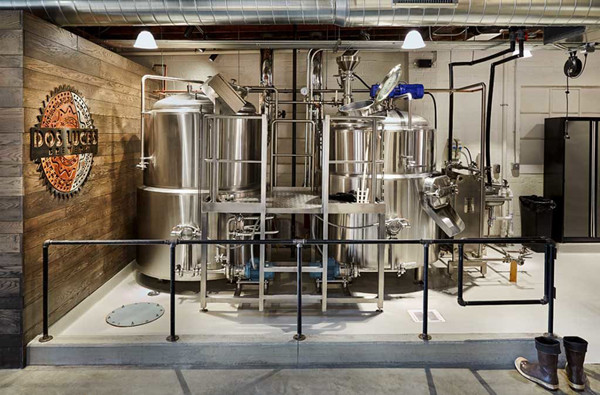 3. Fermentation system
Standard stainless steel conical cylindrical fermentation tanks
Single size as brewhouse is common used in restaurant
Tanks quantity is exactly calculated by fermentation cycle for various beers
All manhole, valves, pressure gauges, fittings etc are included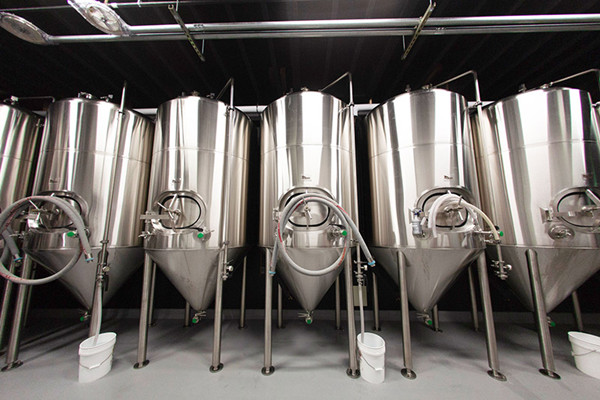 4. CIP system
For cleaning all the pipes and tanks of the brewing system
Alkali tank
washing pump
control panel
acid tank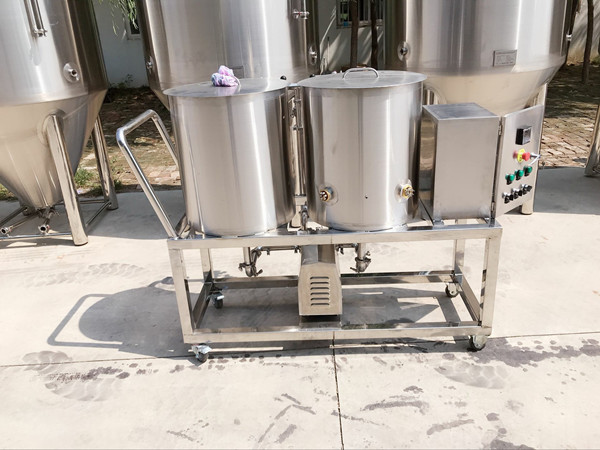 5. Cooling system 
Insulated glycol water tank with or without copper coil for glycol liquid holding and mixing
Efficiency chillers or refrigerators with fryonto supply cooling energy
Sanitary centrifugal pump for glycol water recycle among tanks and heat exchanger
All pipes, fitting, insulation materials are included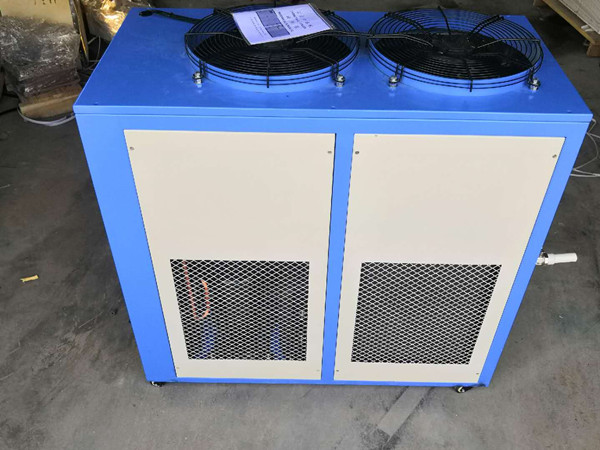 6. Control system
Electrical controlling cabinet with temperature, on-off controlling for brewhouse
Electrical controlling cabinet with temperature, on-off controlling for cooling parts
Temperature controller, thermocouple, solenoid valves etc are included
PLC with touch screen panel for special request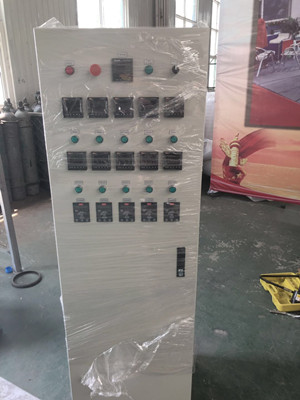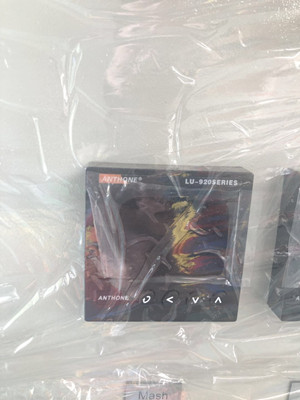 Services
♦ Pre-sale:
Recommending suitable equipment according to customer requirements;customized process flow drawing;to design site layout according to the customer work site;craft beer project cost benefit analysis;providing several success project for your reference.
♦ Sale of services:
Timely communication with customers about equipment production schedules;guide customers to do site preparation work;to help customers handle the relevant business license procedures;help customers check and acceptance of the equipment,and coordinates delivery equipment
♦ After sale service:
Professional engineers free guide for installation;teach craft beef brewing technology;provide a variety of craft beer brewing recipe;supply of raw materials ;lifetime technical support
♦ Pledge:
from the customer contracted to buy our equipment the company will establish a special project file for tracking service.Our professional and technical service.Our professional and technical services staff will provide 24-hour technical support,if you have any questions,our technical staff will provide you with a reasonable solution at first time;make a solution within 12 hours if complex situations,engineer go to the scene to resolve the problem to ensure the normal operation of your equipment.
Certificate
Brewing process
FAQ
1. Can you design the brewing equipment for our brewery?
We have a professional designer team to help our customer do design work.
2. About the production capacity:
The capacity is for per day prodcution,we can give you suggestions according to your daily production to equipped fermentation tanks quantities and capacity
3. Can your brewery system make both lager and ale?
Yes. Our brewery system can do this.
4. About the packaging and shipping:
All the tank was packaged by Iron frame package,spare parts by wooden package to avoid missing and broken during shipping
5. About the brewing technology: 
Our engineer will supply the installation and training service to your local country.Also can send you drawings to show you how to installation and how to use the equipment, then you can save the installation money
Contact us