Description
1000L commercial used stainless steel beer brewing equipment machine
Beer has as long a history as human civilization. It first appeared in human life before other alcoholic drinks. After the technology of brewing beer spread to Europe, it developed rapidly. Through the continuous improvement and development of europeans, beer has become one of the most popular drinks in the world. And when we say beer, of course, craft brewery equipment is essential.
Beer brewing equipment machine can be designed according to the requirements of different brewers.The whole set commercial used craft brewery equipment includes miller, beer mashing brewhouse, fermentation system, cooling system, control system, cleaning system, filtration system, sterilizer, filling line (bottle, barrel, can), packaging.
Beer mashing brewhouse is one of the most important processes in the preparation of wort. The equipment required is mash tank, lauter tank, boiling tank and whirlpool tank. Of course, in order to improve mashing efficiency, most customers will choose a hot water tank to prepare hot water in advance,which can save time.
These tanks can be combined freely, so mashing and lautering can be combined into a tank, boiling and whhirpool can be combined into a tank,,,,,and so on.
Let's take the 3 vessels brewhouse as a reference to introduce beer mashig brewhouse
3-Vessel beer mashing brewhouse (Steam):
1.1   1 Unit – Mash Tun
304ss Insulated Mash Tun, with low-pressure steam jackets on the bottom and side cylinder of the vessel for fast response boiling. Minimum 100mm Rockwool insulation, with glass top manway.
304ss Mash Mixing Paddle engineered to efficiently mix for consistent mash temperature and step mashing capabilities.
Mash Temperature RTD sensor for monitoring internal mash temperature.
Mash Pump, with variable speed control.
CIP Tank Sprayball has CIP head and Under screen CIP.
1.2   1 Unit – Lauter Tun
304ss Insulated Lauter Tun, vessel bottom and cylindrical sides are insulated with 100mm PU insulation, with glass top manway.
304ss Milled False Bottom screens for efficient Lautering and runoff of wort.
Mash Temperature RTD sensor for monitoring internal mash temperature.
Sparge Assembly with a temperature gauge to monitor sparge water temperature.
Wort Grant with illuminated sight glass to accurately monitor Vorlauff.
CIP Tank Sprayball has CIP head and Under screen CIP.
1.3   1 Unit – Brew Kettle/Whirlpool
Vessel interior and exterior are mirror finish. Vessel bottom and cylindrical sides are insulated with 100mm Rockwool insulation, 20" glass top manway.
Dual Independent Steam Jackets include bottom steam jacket and cylindrical side steam jacket.
Integral Tangential Inlet for optimal whirlpool effect and trub/hop settling.
8" Ventilation Stack Condensation ring, directs condensate outside vessel.
RTD Mash Temperature sensor for monitoring internal mash temperature inserts into welded Thermowell on vessel side wall.
Wort Pump with variable speed frequency drive control
CIP Tank Spray ball system with dual static spray heads offer an ideal spray pattern for clean in place operations and complete interior vessel coverage. CIP sprayballs and CIP piping are 316ss to assure longevity of system.
1.4  1 Unit – Integrated Control Panel
Industrial Touchscreen Control Panel, 304ss, watertight case. Mounted on brewer's platform with 9" touchscreen Siemens controlled brewers CPU Integrated module.
Integral Controls allows for intuitive Brew house operation and Cellar Control functions from one central location on the Brewhouse platform. Includes readouts and controls for Brew Kettle & Lauter Tun.
Pump Controls and Variable Speed frequency drive for Mash Pump and on/off controls for Hot Liquor Pump.
Interior vessel Illumination natural spectrum light mounted inside vessel dome.
Adjustable Footpads ball on plates, allow for leveling of vessel on sloped floors.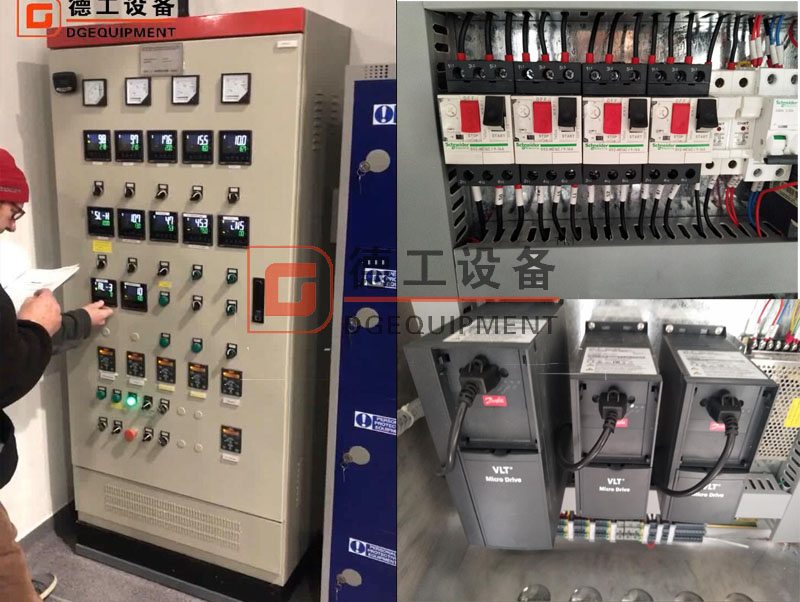 1.5     1 Unit – Plate Heat Exchanger
304ss 2-Stage Plate Heat Exchanger for chilling 200°f Wort to 68°f with 10bbl/30minutes knockout capability. Stainless steel plates and frame assembly.
Wort Thermometer upon exit of PHE to accurately stabilize wort temperature.
Aeration Stone Assembly, including 3A certified Tee's, non-threaded sanitary sintered aeration stone and sanitary gas check valve, with sight glass.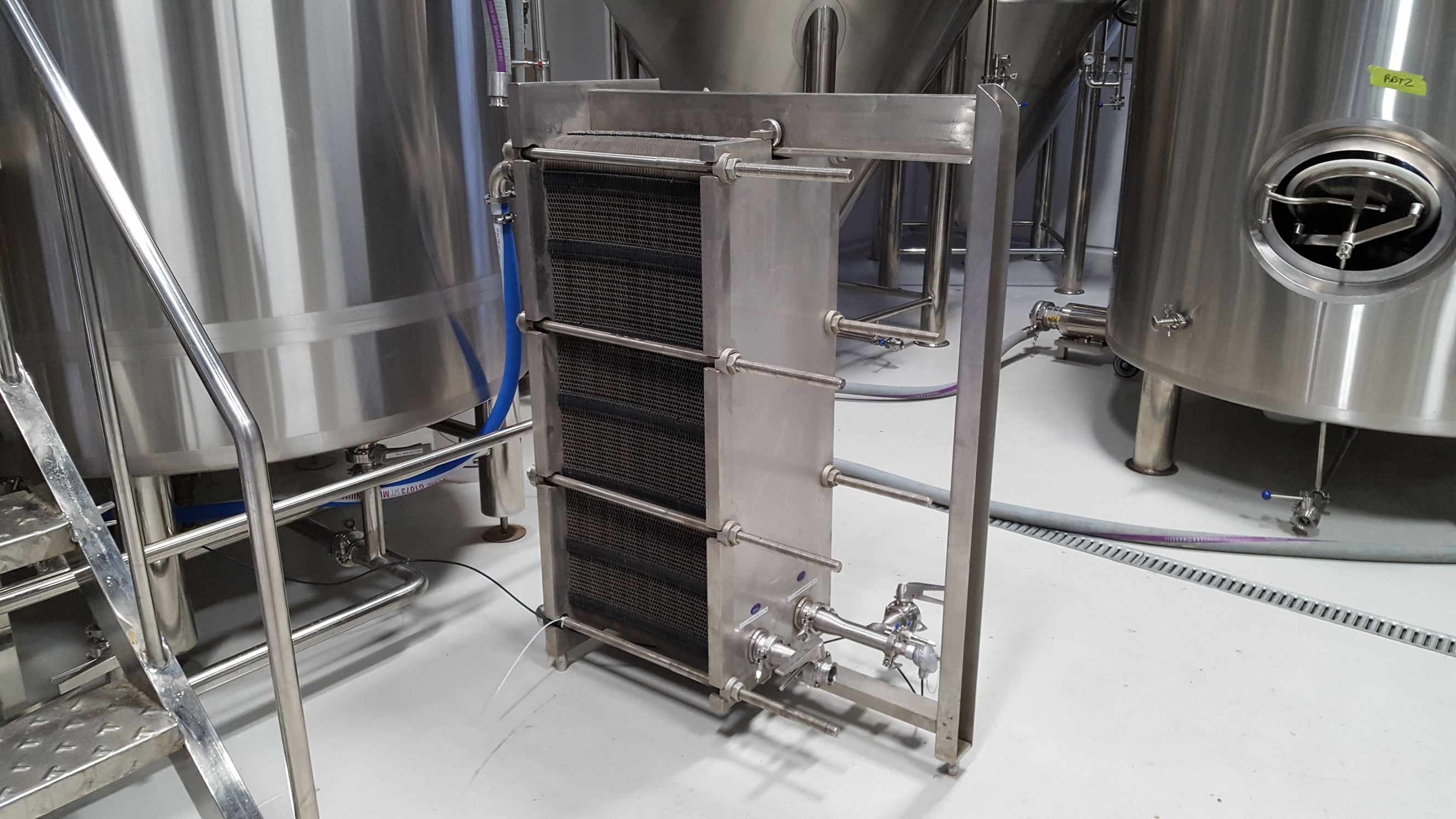 1.6     1 Unit – Working Platform
304ss Staging Platform between Brew House Vessels, with stainless non-slip grating, stairs, and handrails. Can be configured to your location and design layout.
304ss Frame Assembly, with mounted hard piping firmly affixed.
Adjustable Levelers to provide a level platform regardless of floor slope.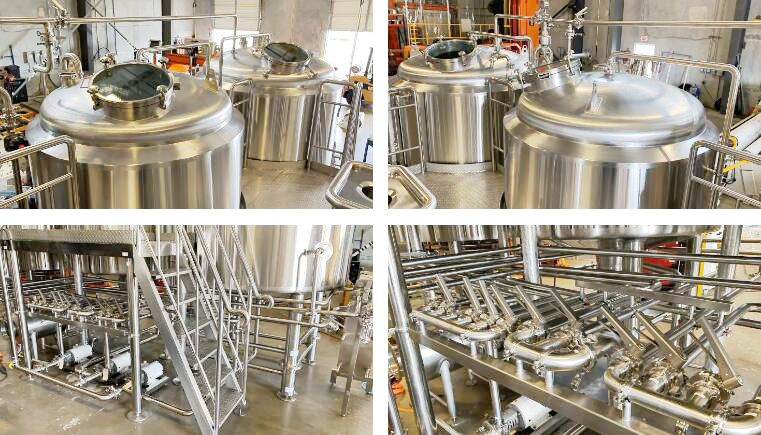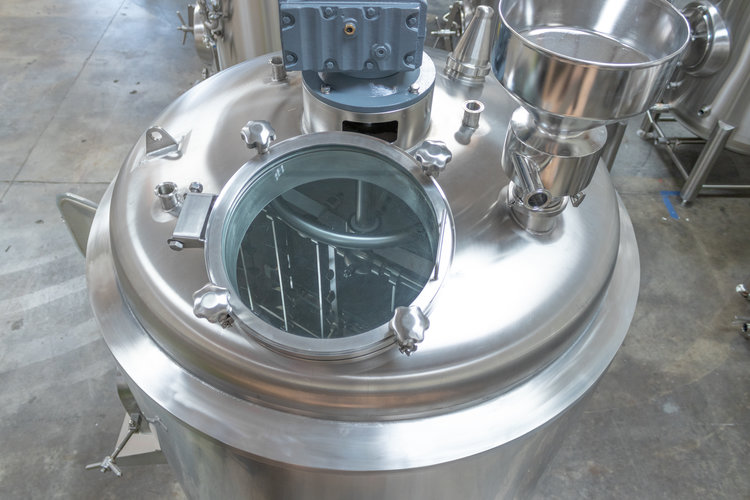 Glass manhole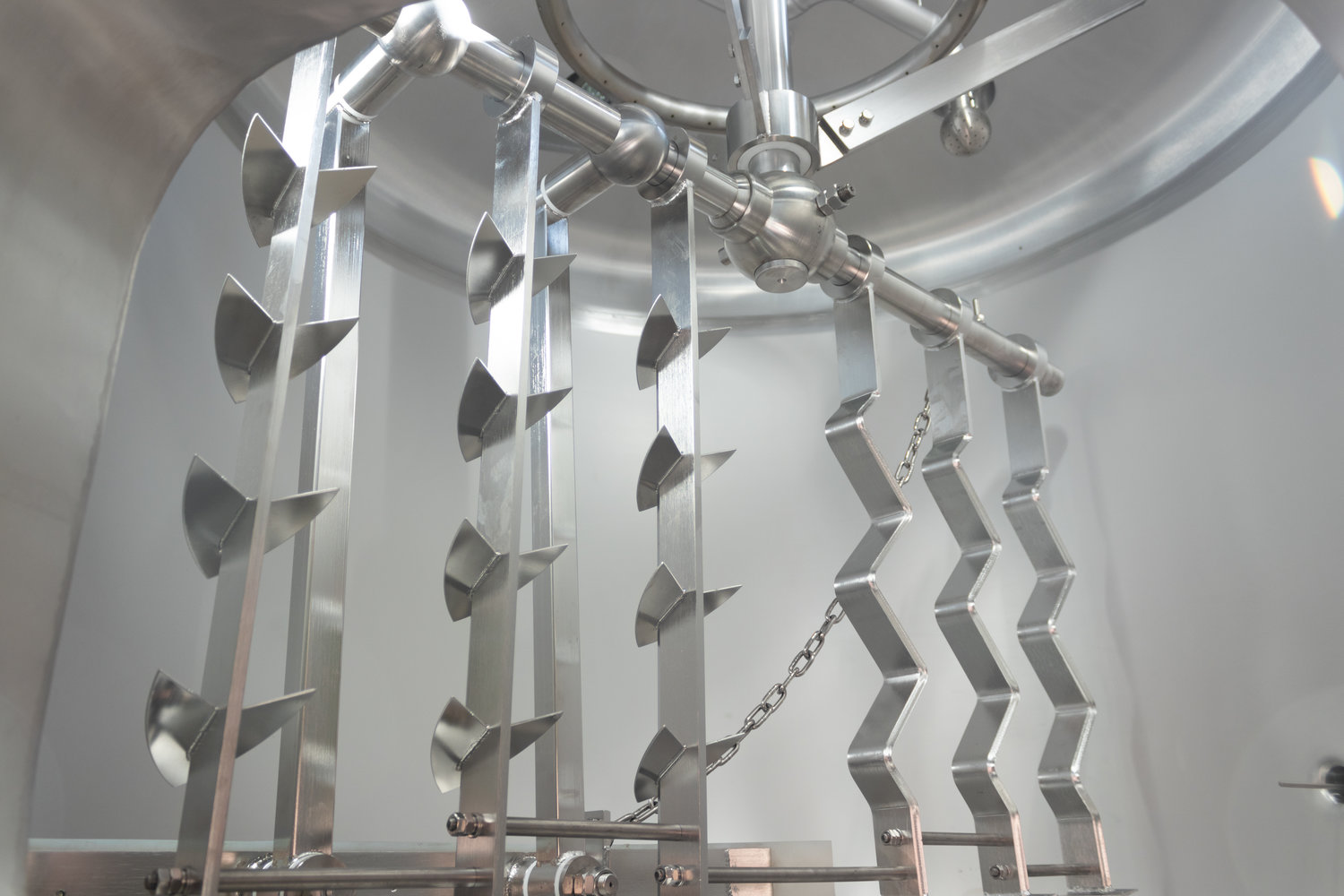 Raker automatic spent grain removable system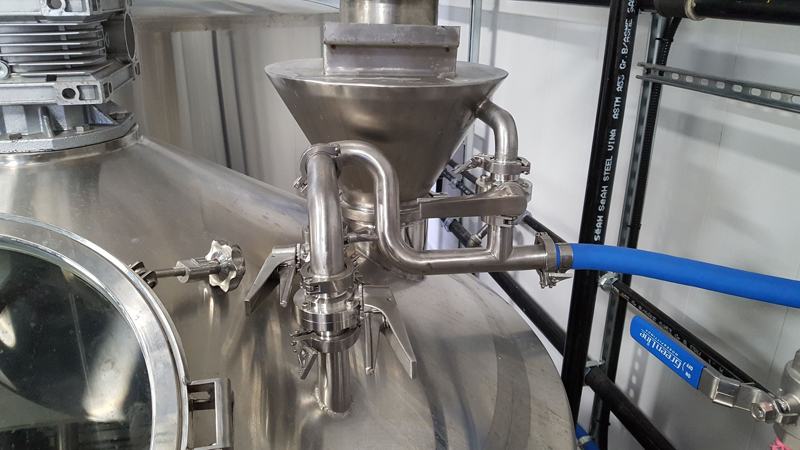 Grist hydrator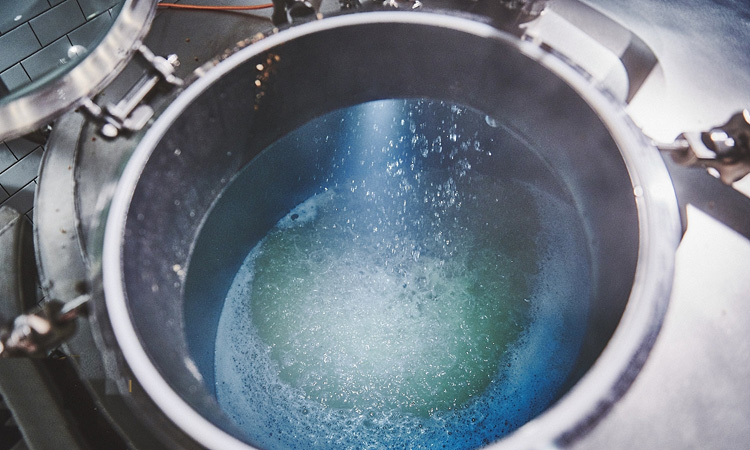 Wort boiling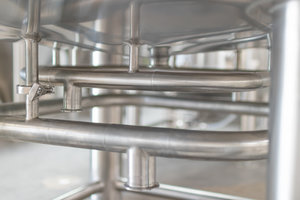 Backflush pipe
FAQ
1.Electric power:It can be customized according to customer's local condition.Such as 220V,230V,380V,430V; 50HZ or 60HZ;3 phases or single phase.
2.Price:Every customer has different requirement,so we need to confirm your requirement first,then give you price.Such as some customer require steam heating,some customer require electric heating;Some customer require 2 vessels brewhouse and some customer require 3 vessels brewhouse;Some customer require top manhole for fermentation tank and some customer require side manhole.So even both 1000L equipment,there price are different.So we need to confirm your detailed requirement first.
3.How to see if your company is trust?
We have sold many equipment to EURO.We can give you our customer's contact information,you can listen to their advice or visit their brewery.
4.How should we do if we don't know how to brew beer and install equipment?
We will dispatch engineer to install equipment and teach you how to brew beer freely.
If you have interest,please get in touch with me freely.