Description
Brewpub/restaurant complete brewery equipment is a small beer equipment brewed at the production site. The brewed beer can maintain the natural freshness and taste of the beer to the greatest extent, and has entered many large, medium and small countries with its high quality, preferential prices and good after-sales service.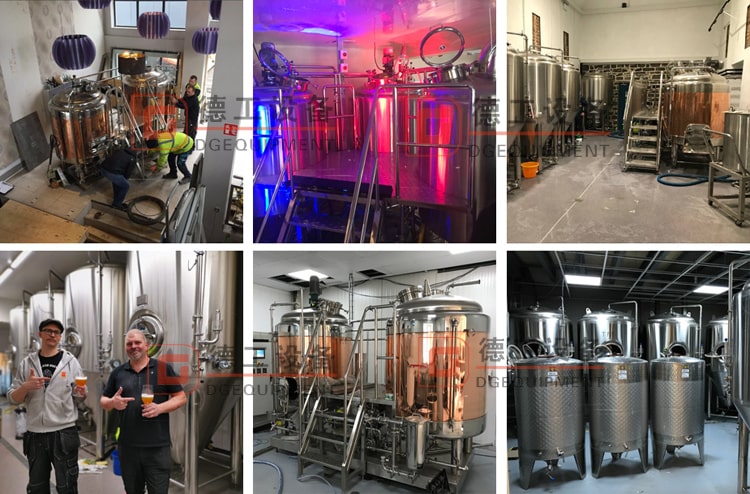 Copper/Stainless steel complete brewery equipment in customer's restaurant/brewpub
Set one luxurious craft hotel beer brewery equipment, Authentic beer brewing on-site, Brewing and selling, Skillfully blend of beer production and consumption, Not only show your hotel's grade and strength, But also added the operating characteristics and highlights.
Beer brewhouse in brewpub/restaurant
The beer brewhouse is the heart of the whole beer brewing process. Each stage in the production sequence decisively influences the quality of the beer, flavor stability and yield. The beer brewhouse is composed of four functions, namely: mash, lauter, boiling and whirlpool. These four functions can be completed in 2 or 3 tanks,so we have 2/3/4 vessels beer brewhouse.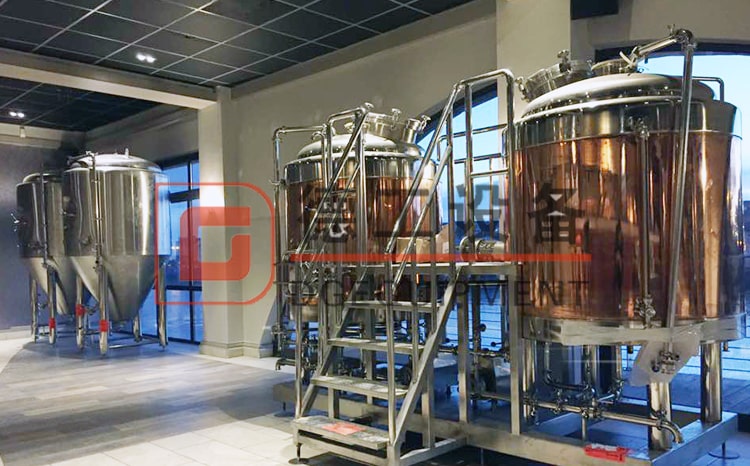 2-vessel copper brewery equipment in the brewpub
Consturction of 1000L beer brewhouse

2-vessels brewhouse

1000L Mash/Lauter Tun + 500L Boil Kettle/Whirlpool + 1000 L Hot Liquor Tank

3-vessels brewhouse


2 tank-3 vessel: 1000LMash/ Lauter Tun&Hot Liquor Tank Combi vessel + 1000L Boil Kettle/Whirlpool Tun


3 tank-3 vessel:1000L Mash/Boiling Tun + 1000L Whirlpool Tun+2000L hot liquid tank

4-vessels brewhouse

1000L Mash tun+1000L Lauter Tun + 1000L Boil Kettle+1000L Whirlpool Tun+2000L hot liquid tank

Remark:Hot liquor tank is optional,you can choose it or not according to your requirement;Normally,the size of hot liquid tank is twice as large as  brewhouse.

Heating method




Heating method


Beer mashing is a process that requires heating. This process can be achieved by electric heating, gas heating or steam heating. Customers can choose the appropriate heating method according to their specific conditions.

Technical parameter of brewhouse

Parameter

1.Material:Stainless steel 304/Red copper

2. Thickness:inner 3mm,outer 2mm,jacket 2mm

3.Inner surface treatment: welds grinded to Ra 0.4µm without dead corner.

4. 100% TIG welding with pure argon gas shield

5. Insulation: Polyurethane-thickness 100 mm.

6. Glass top manhole

7. Temperature way:Double metal thermometer

8. Top mounted 360° coverage CIP spraying ball and port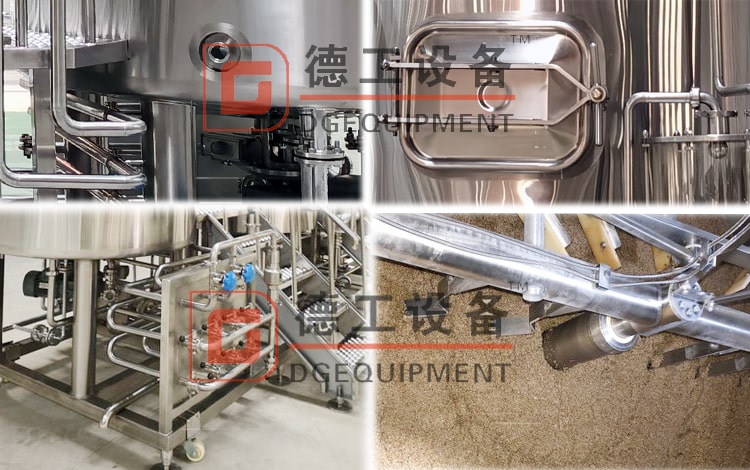 beer mashing details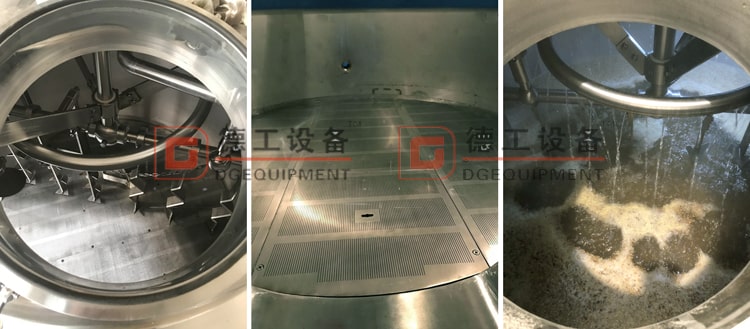 Beer lauter tank false bottom
Except the brewhouse,what other systems do you need to brew beer?
Beer fermentation system

1000L / 2000L

Top manway/Side manway
Drying hop port to brew IPA
Dimple Plate Cooling jacket
Carbonation port to fill CO2

All necessary accessories on tank's body,including breathing valve,Cleaning ball,sample valve,temperature sensor,pressure gauge,mechanical regulation valve

1000L / 2000L

Cooling system

Glycol Water tank 

According to quantity of fermentation tank

Equiped with PU level indicator

Chiller 

According to glycol water tank

UL/CE certified electric elements,Copeland compressor

Pump

3T

CIP system

Sterilization Tank

100L

SUS304 full welded

Alkali Tank

100L

Pump

3T

Control system

Control Cabinet 

PID / PLC

Manual/Semi-automatic/Automatic

Beer serving system

Beer bottling machine

If you sell beer in bottle

simple bottiling line:300-500 bottles per hour

3-in-1 bottling machine:1000 BPH,2000BPH,4000BPH…….

Beer canning line

If you sell beer in cans

simple bottiling line:300-500 bottles per hour

3-in-1 bottling machine:1000 BPH,2000BPH,4000BPH…….

Kegging machine

If you sell beer in kegs

keg filling machine&keg washing machine

Beer dispensor

Beer cooling machine,T column,beer bridge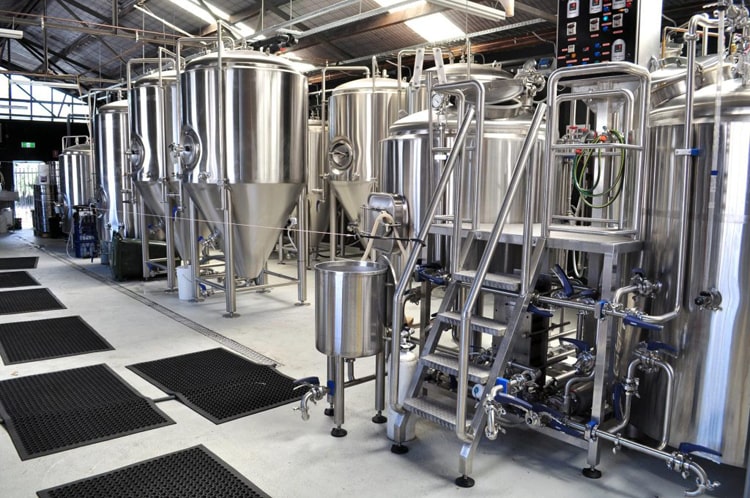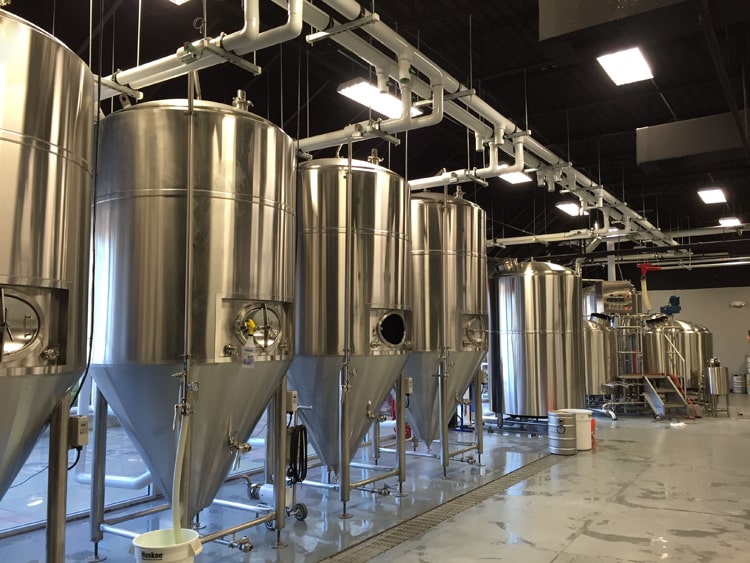 Company information