Description
1000L turnkey  industrial beer brewing equipment od Degong is customer-oriented ,consisting of mill system, mash system, fermentation system, cooling system, cleaning system (CIP), control system and accessories.The 1000L brewery equipment can be used for commercial used or industrial brewery. With this high-quality beer brewing equipment, you are able to produce outstanding full-bodied beers.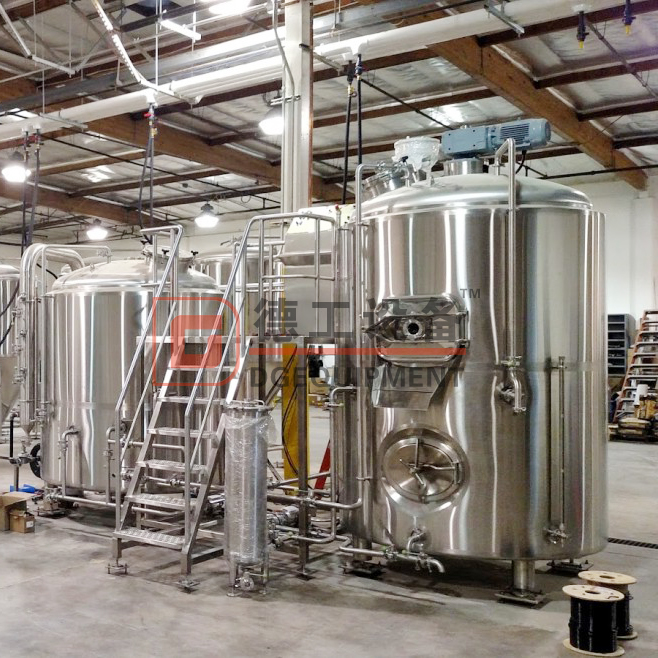 Material: Inner(SUS304),thickness: 3.0mm;
External-Jacket(SUS 304), thickness: 2.0mm;
Cylinder (sharp type, SUS304), thickness: 2.0mm.
Inner surface treatment: welds grinded to Ra 0.6µm.
Insulation: Polyurethane-thickness 100 mm.
Temperature way:Double metal thermometer
Outsourcing surface: Weld polishing processing
Jacket Pressure: design pressure 0.3 MPa, working pressure <0.2 MPa.
CIP 360 degrees Omni bearing cleaning
Integrated CIP System
Hot Liquor Tank –Designed and Sized for Double Brew efficiency
Cold Liquor Tank –Fully insulated and integrated
Stainless steel 304 pump with ABB or Siemens motors
Mash / Lauter Tun with grain raker
Boiling/whirlpool tank with whirlpool port and stir blades
304 stainless steel operate platform and stairs
Plate heat exchenger design pressure :1.0Mpa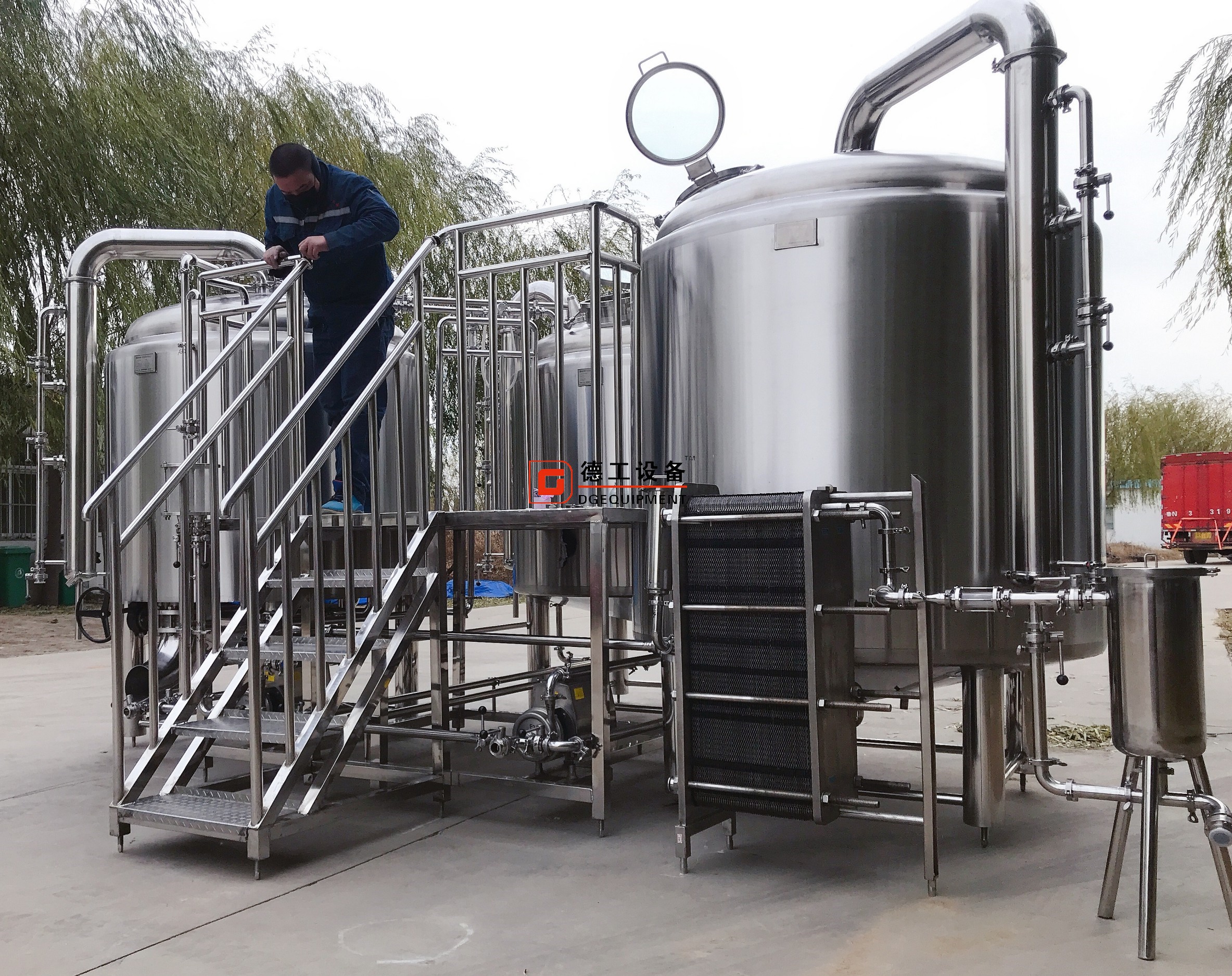 3-vessel brewhouse system

out surface treating of the tank
Technically speaking, the Fermentation system is consist of fermenter, yeast tank, brite beer tank , and accessories.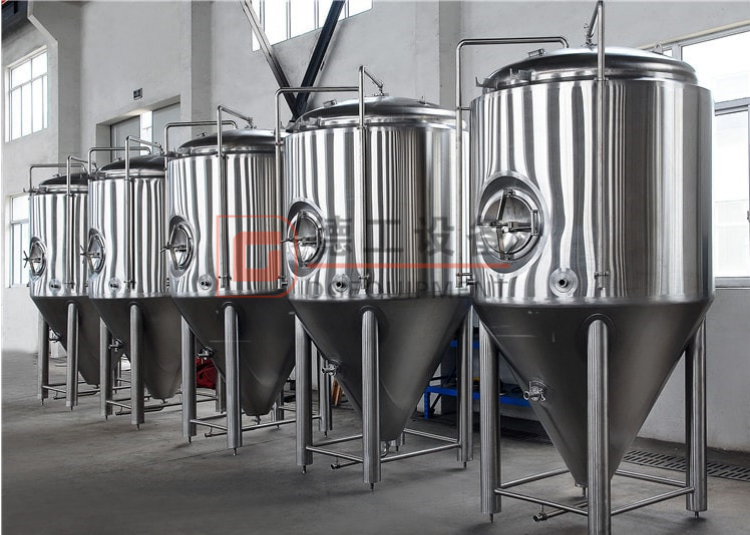 Technical parameter:
Material Inner (SUS304) thickness: 3.0mm; Outer (SUS304) thickness: 2.0mm;
External-Jacket(SUS304) thickness: 1.5mm;
Equipment with : cone 60°resist compression design,dripping
100% TIG welding with pure argon gas shield
Interior Finish: Sanitary 2B finish, Pickled and Passivity; (8K Mirror finish optional)
Exterior Finish: Oil brushed finish (2B, 8K Mirror finish optional)
Interior full polished to 0.2~0.4 μm without dead corner
Insulated with high density Polyurethane foam 100mm
Stringent Jacket leakage test by water and pressured gas
Sanitary side mounted manway with pressured door
TC connected CIP arm with 360° coverage spraying ball
Full sanitary metallic sealed sampling valve
Mechanical safe valve PVRV 2 bar on top
Hydraulic shock pressure gauge on CIP arm
Rotating racking arm and port on cone with butterfly valve
Tri-clamp discharge arm with butterfly valve
Thermowell for high accuracy temperature sensor
Dry hopping port 4" TC with solid end cap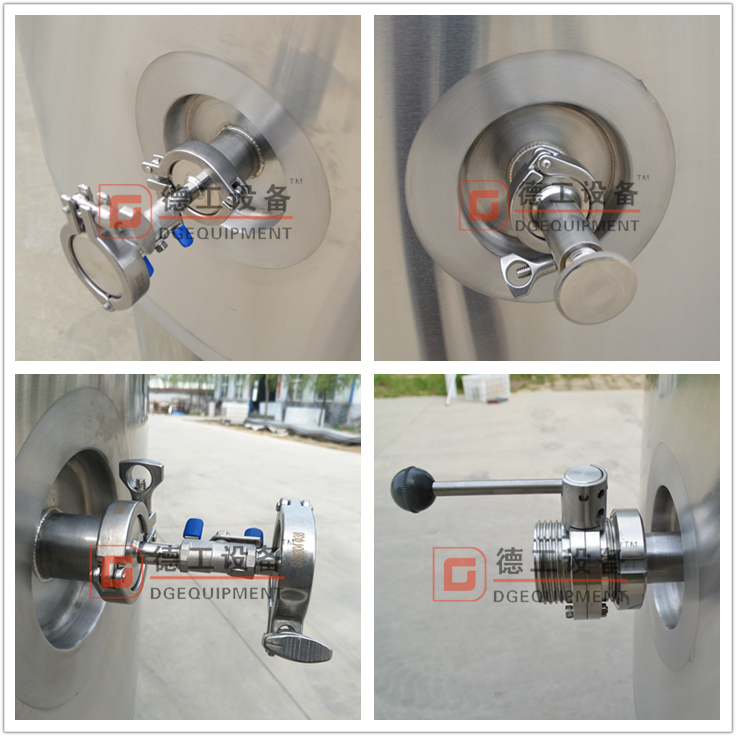 accessories of fermenter and brite beer tank
Cooling system is always consisted of circulation pump, glycol water tank and chiller. How to equip a suitable cooling system depends on the quantity and capacity of fermenters. The glycol water tank is for filling the glycol water. And the chiller is for generating the cooling capacity to reduce the temperature of the glycol water heated by heat generated by fermentation process.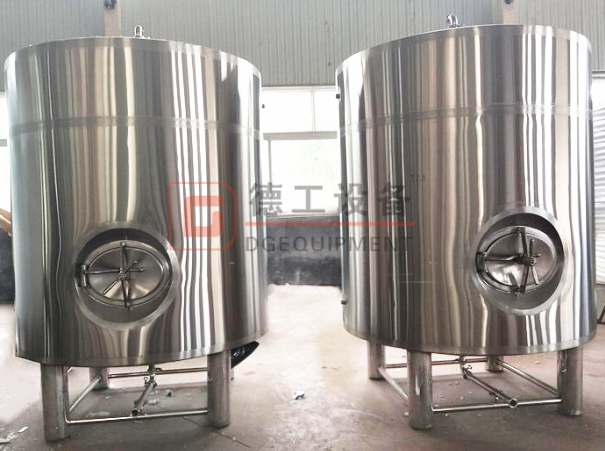 cold water tank
Control system is the soul of a whole set of the beer brewing equipment. It controls the running of each components such as pump, motor and whole brewery system. Degong's control system is a integrated box which houses the terminals of all components.
Semi automatic control system or PLC fully automatic control system if requested
Siemens/Schneider/Omron components
PC or mobile remote control if requested
Individual control system for brewhouse system and fermentation system
With the high standard of brewery equipment both in row materials and manufactures, DEGONG have passed 4 international certification: ISO9001,ISO14001,SGS ,TUV and CE.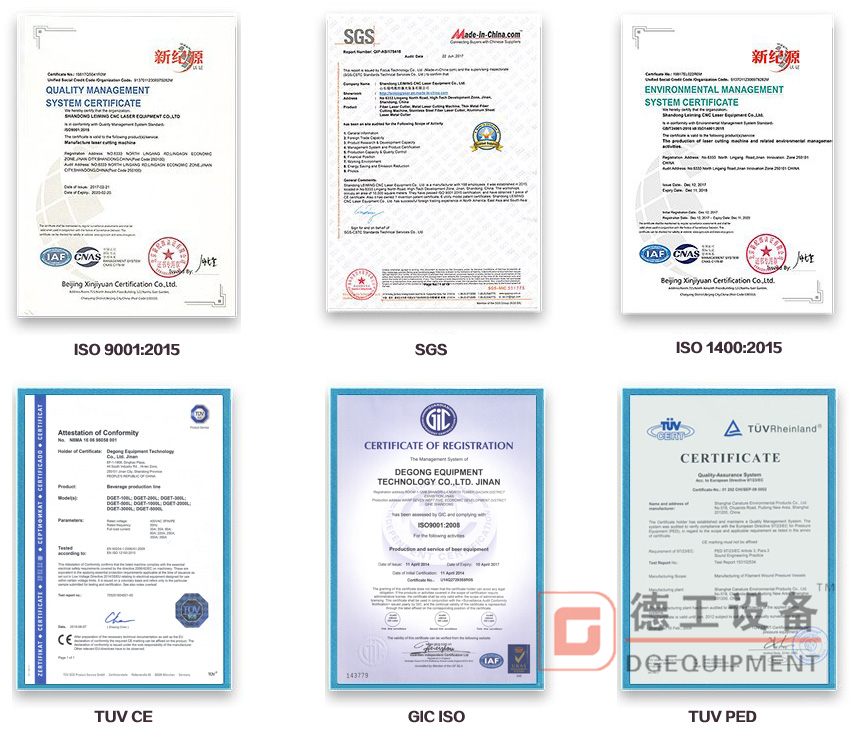 Packaging Details: standard wooden package
Package Type : As usual, we adopt wooden case as package type. It's suitable for long-distance transport. According to customers' special demand, we could adopt sheet iron case and so on.
Every Brewhouse is unique and requires different specifications. Please shoot us an email or give us a call for a quote.