Description
Hotel/Restaurant/Brewpub/Bar Beer Micro Brewing System is same with bar beer brewing equipment.Some owned small hotel/bar will choose micro brewing system from 100L-500L. Some chain hotels/restaurant may need a bigger capacity of 500L-1000L. The cladding material of hotel/restaurant used beer micro brewing system can be either stainless steel or red copper. Most of them place the beer equipment behind of the glass wall through where the visitors can observing the whole brewing process.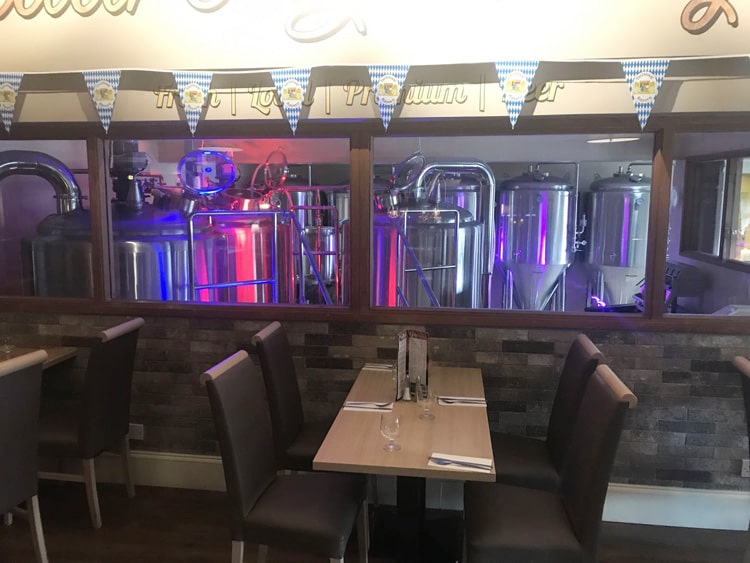 Micro brewing system in brewpub
For these public places,2 vessels brewhouse or "2 tank 3 vessels brewhouse" is the common choice 
1.Mash/Lauter Tun + Boil Kettle/Whirlpool Tun
2.Mash/Lauter Tun/Hot Liquor Tank Combi vessel + Boil Kettle/Whirlpool Tun
3.Mash/Lauter Tun + Boil Kettle/Whirlpool + Hot Liquor Tank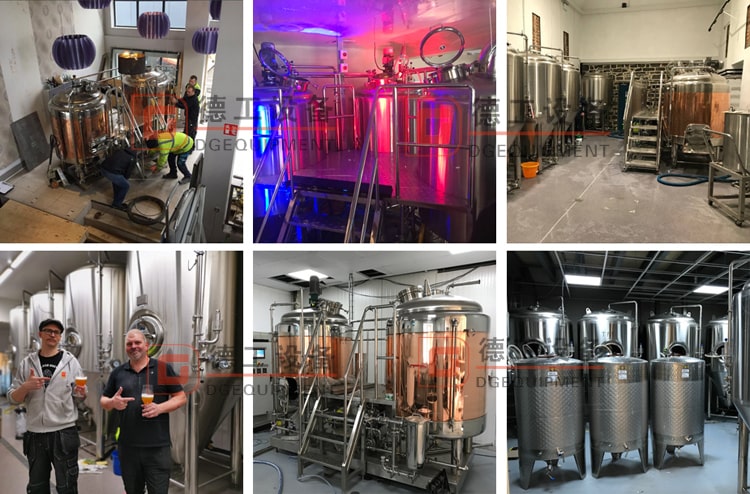 Component of hotel/bar used micro brewing system
Grinding System

Malt mill; screw feeder, grain hoppers, grist hydrator

Mash/lauter tun vessel with side and bottom grain out doors,dual steam jackets

Brew kettle/whirlpool vessel with multi steam jackets

Food grade stainless steel hot water tank(Or double size)

SS lauter rakes and grain out with variable speed control, auto lifting with VFD

SS work platform with sanitary process piping sanitary valves

Sanitary wort pumps with variable speed control

SS wort grant

Sanitary heat exchanger and wort aeration system

Tank LED light assemblies

Thermowell for high accuracy temperature sensor

Mash hydration assembly

Fermentation tank

Fermentation tanks and bright beer tank. 

Quantity is decided by you

Accessories:Vacuum  valve,hops adding port,CIP pipe,pressure gauge,mechanical regulation valve,sample valve,carbonation stone,temperature sensor,themometer,drain outlet.

Refrigeration System

Glycol water tank,circulate pump,chiller

The cooling capacity is according to the quantity and capacity of fermentation tank and bright beer tank.

CIP system

Alkali tank,sterilization tank and pump

Control System

 PLC control box

Others

Can also supply dispensor,auto kegging machine,bottling machine,canning machine, filtering system, water treatment system, draft beer maching,dispensor,pasteurizer and so on.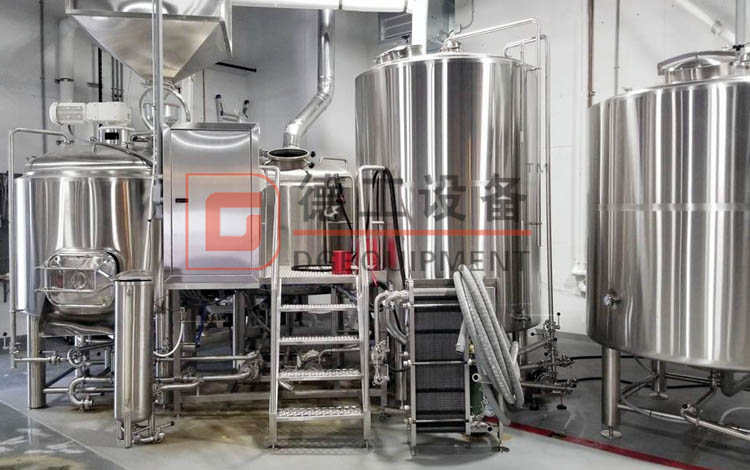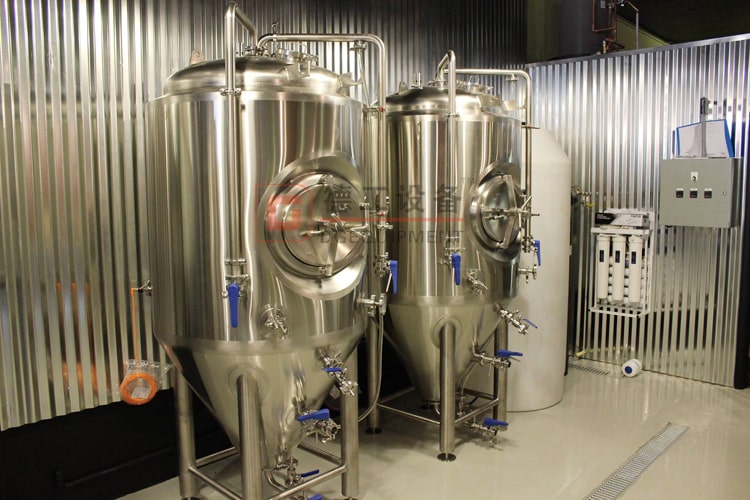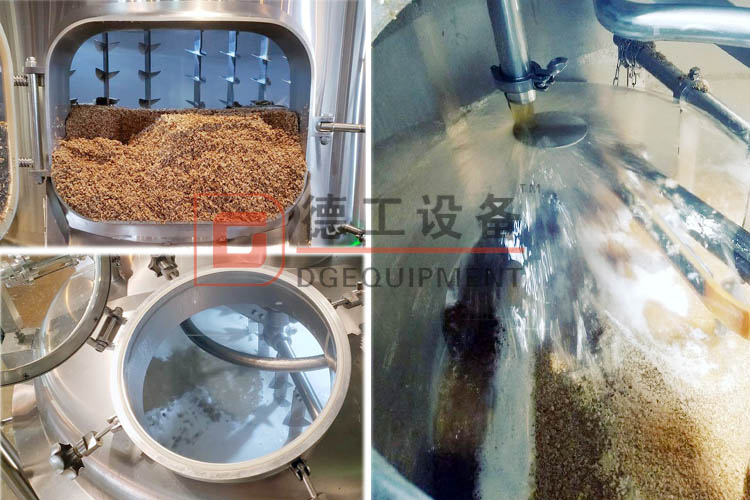 Company information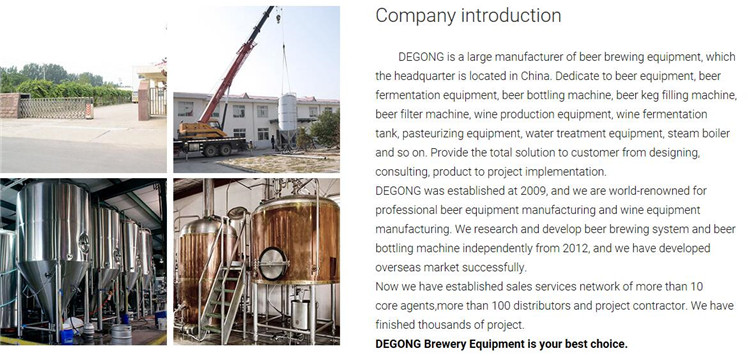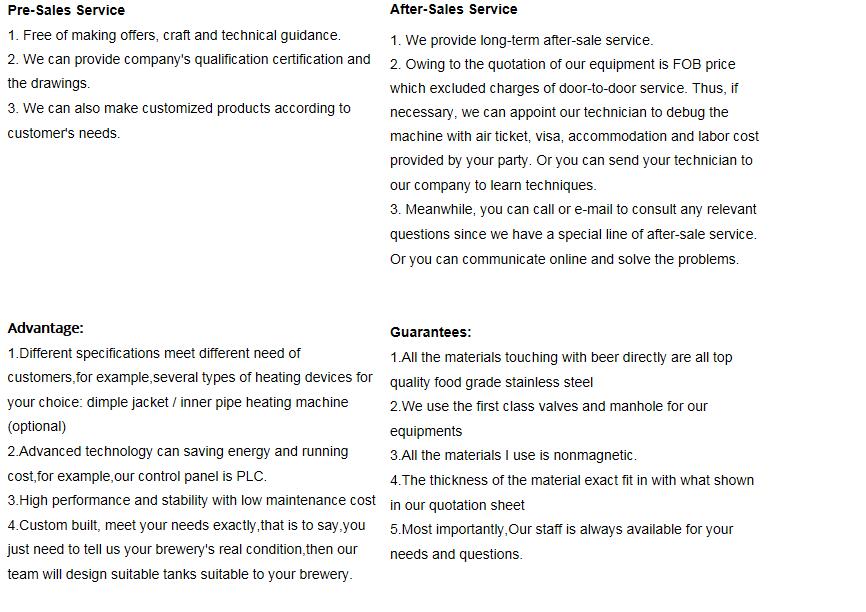 Contact us
If you want to know more details,welcome to contact me.