Description
Isobaric Fermentation tank(Unitank),which is an indispensable part of brewing equipment. The quality of fermenter directly affects the taste of beer.The beer fermentation tank of DEGONG is in strict accordance with international standards and are suitable for many beer types, such as lager, ale, IPA, etc. We will decide to use one glycol zone or multiple glycol zone according to the size tank.Fermenting vessels will include all necessary spare parts, such as mechanical control valves, breathing valves, pressure gauges, etc….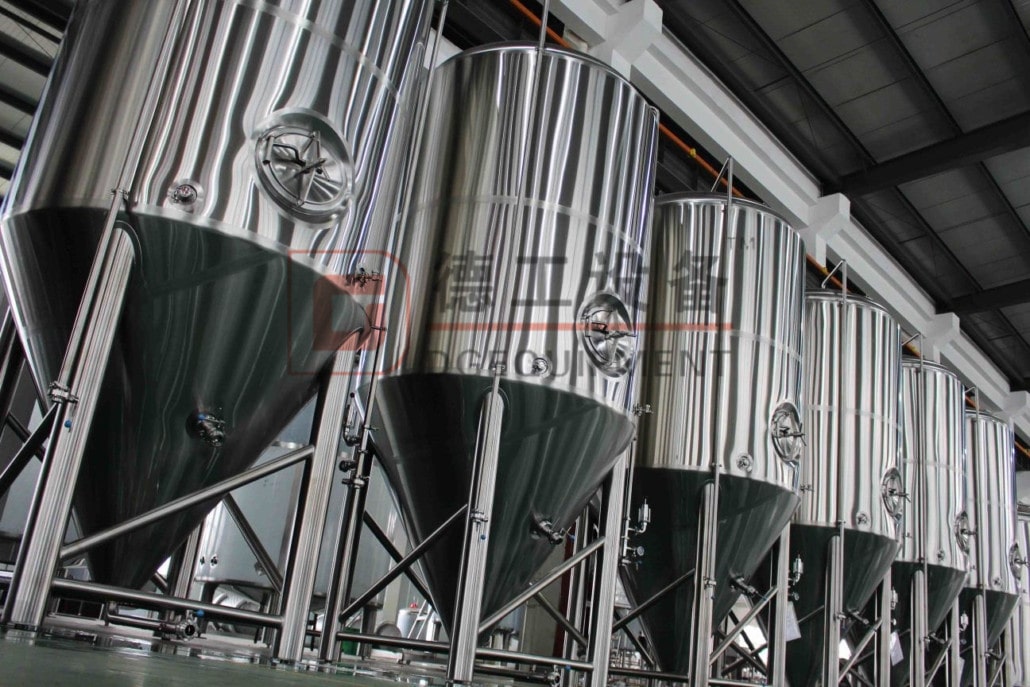 Isobaric fermentation tank/beer fermenting vessels/Unitank/beer fermenter
Isobaric fermentation tanks  are key components in beer brewing. Fermenters are specialized tanks designed to precisely control temperature and maintain the optimal conditions for fermentation, which occurs once the wort transfer from the brewhouse to the fermenter; a conical-bottom designing  for easier yeast harvesting.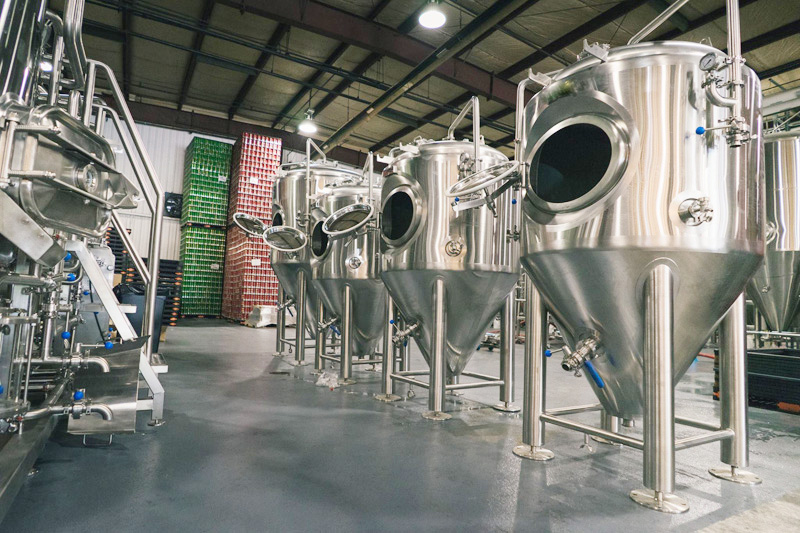 1000L stainless steel  isobaric fermentation tank beer fermenter fermenting vessels
Outer Shell: 2mm,304 Stainless SteelInner Shell: 3mm,  304 Stainless Steel
Inner shell design pressure 29PSI(2bar), testing pressure 29PSI(2bar), designed to suit all types of craft breweries.
Inner cooling jacket design pressure 29psi (2 bar).
25% headspace for fermenting process.
Minimum 3 inch Thermal Polyurethane Insulation with both cone and shell coolant jackets.
Chloride ion barrier paint on the out surface of the inner shell to prevent any potential corrosion to ensure longevity.
Tank inner side is polished within 0.6µm sanitary finish.
Tank outside is 2B stainless steel plate(optional brushed stainless, #4 finish).
Shell and bottom cone cooling jacket for better temperature control.
Pillow Plate on shell body and cone; Omega laser welded and inflated.
Hook outside on the shell for ladders.
Other customization possibly available upon request.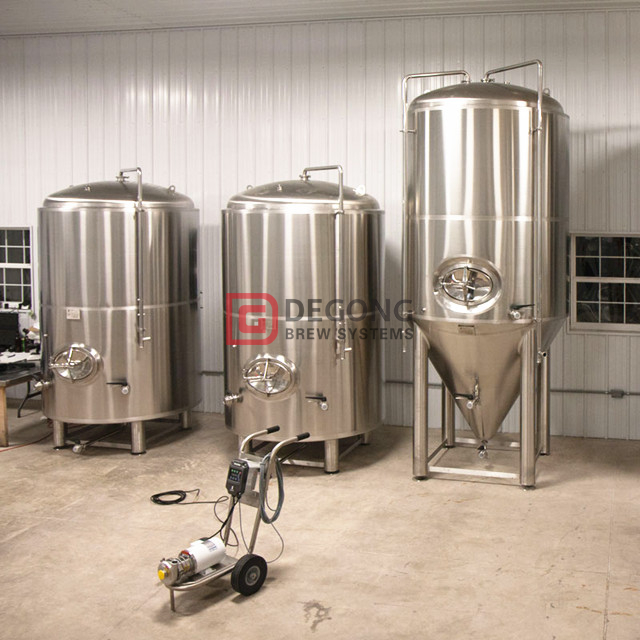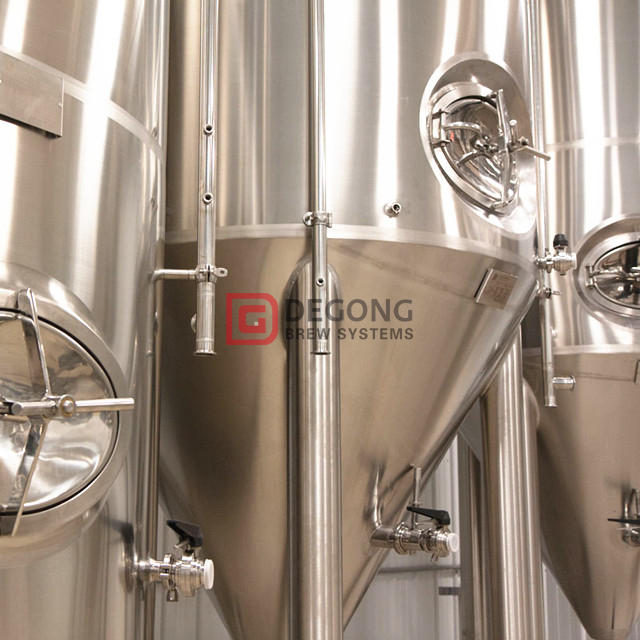 Main Components of beer fermentation tank
Level Indicator (standard) for inner tank.Manhole on the top head or side (standard).
Vacuum/Pressure combined valve. Tank top fittings, pressure gauge.
Pressure keeping valve with sight glass for controlling and monitoring fermenting process.
Built in rotary spray ball within the inner tank for cleaning.
Sanitary sampling valve, with the shortest connection on the tank, easily CIP cleanable.
Manual ball valve for easy glycol changing over thus temperature control.
Racking arm for beer out on the cone
Other customization possible upon request.(such as carbonation stone,hops adding hole or others)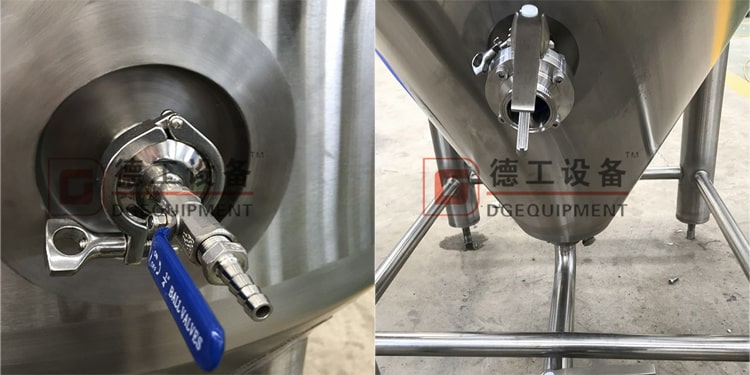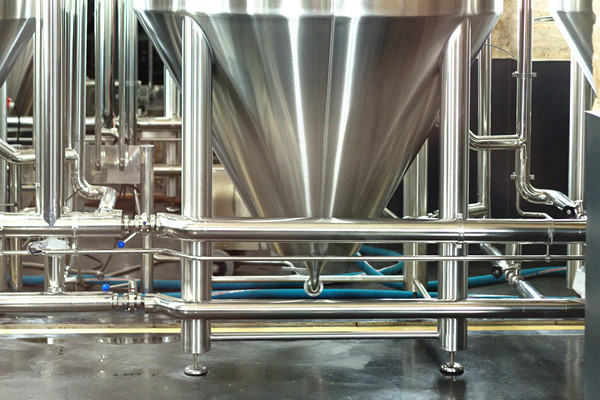 Engineer install equipment and teach how to brew


Delivery&Packing

The packing will be wooden case or iron frame according to the LCL OR FCL,to asure the tanks will not destroy during shipment.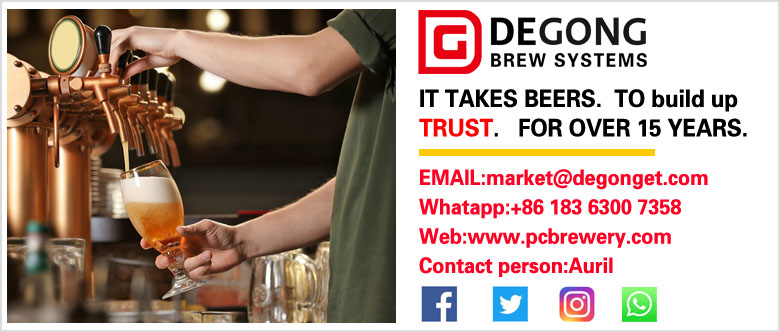 If you want to know more knowledge about beer brewing or you want to buy beer equipment,welcome to get in touch with me.