Description
The turnkey beer production plant includes milling, mashing system, fermentation system, cooling system, CIP and control system.Every system is indispensable and variable.In other words, the system with same size has thousands of different configurations.
Introduction of 1000L beer production plant beer brewhouse
The saccharification system is commonly called brewhouse or mashing system. The whole brewhouse contains four functions,which is mashing,lautering,boiling and whirlpool.These functional tanks can be combined to 2-vessel,3-vessel and 4-vessel brewhouse based on your cost,space and output requirement.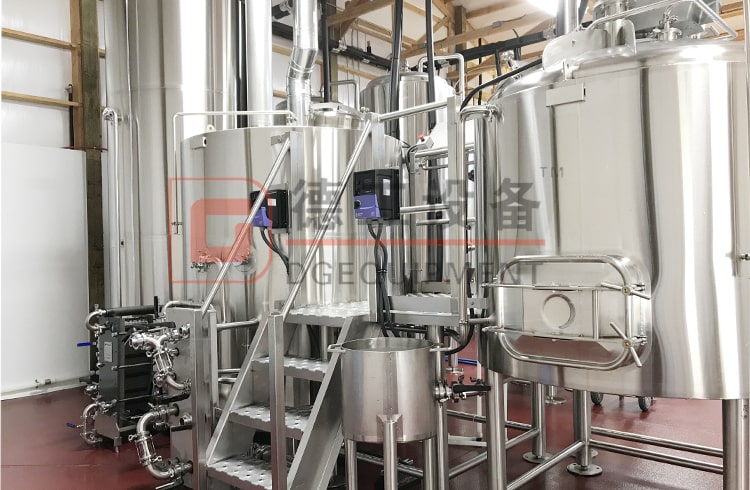 beer production plant beer brewhouse
1.Different between 2-vessel,3-vessel and 4-vessel beer brewhouse
2-vessels brewhouse:Mash/Lauter Tun+Boil Kettle/Whirlpool Tun+Hot water tank.Mash1-2 batches per day
3-vessels brewhouse:Mash tun+Lauter Tun+Boil Kettle/Whirlpool Tun+Hot water tank.Mash3-4 batches per day
4-vessels brewhouse:Mash tun+Lauter Tun +Boil Kettle+Whirlpool Tun+hot liquid tank.Mash4-6 batches perday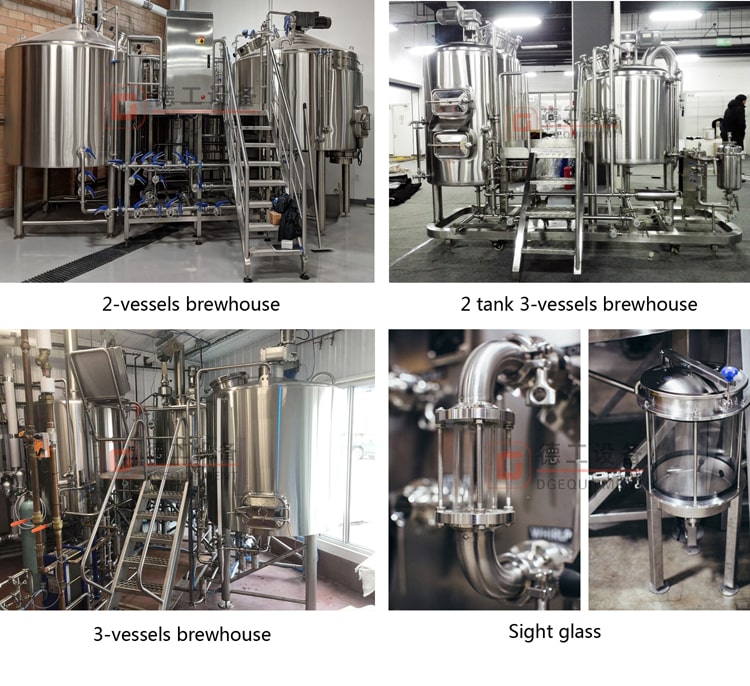 2.Different material of beer brewhouse
The material of 1000L brewhouse can be copper brewery or stainless steel  brewery.Customer can choose them freely according to their preference.
Copper brewery equipment:Some customers who want to display equpment in restaurant or brewpub like red copper material (for its ornamental value), but only the outer wall of the tank is red copper material( the inner wall is stainless steel 304), which can not only ensure the appearance of the tank, but also can not affect the taste of beer.
Stainless-steel brewery equipment: All big commercial breweries use stainless-steel brewery equipment in the modern times..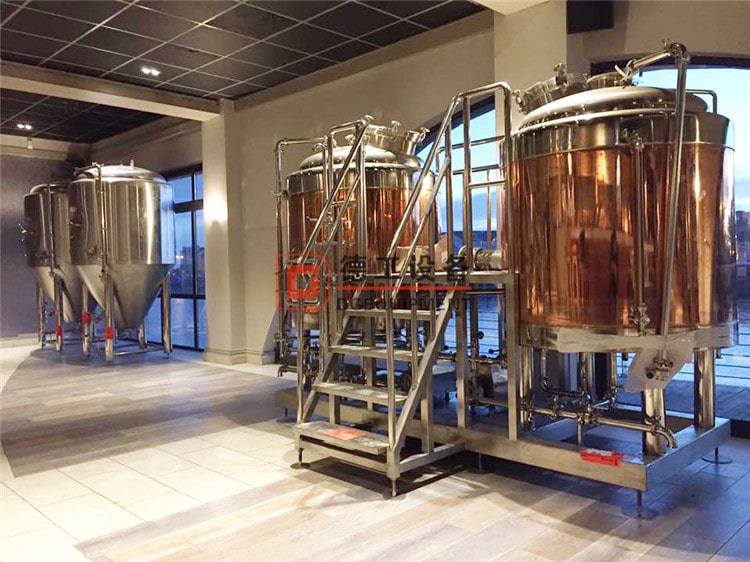 Copper beer brewhouse displayed in restaurant
3.Heating method
Beer mashing is a process that requires heating. This process can be achieved by electric heating, gas heating or steam heating. Customers can choose the appropriate heating method according to their specific conditions.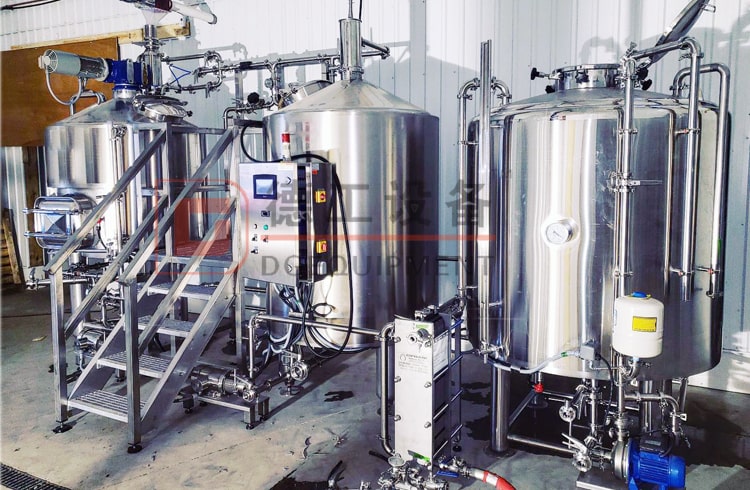 Standard features include:
304 SS or 316LSS or copper.

30% head space at least for each tank

Motorized mash mixers, lauter rakes and spent-grain plow

ABB Siemens motors/pumps on the whole system

Stainless steel process piping, work cabinet and control cabinet

Siemens/Schneider/Omron electric element

Grirst hydrator bowl with hot/cold liquor blending

Sight level indicators on fermenting system.

Insulated with a minimum of 100mm Chloride-Free PU Insulation.

Interior Finish: Overall polishing to 0.4 μm without dead corner

Adjustable Levelers provide a level tank regardless of floor slope;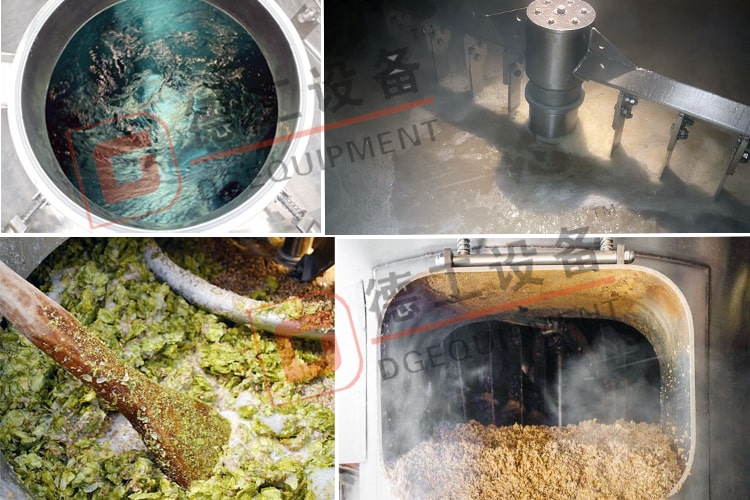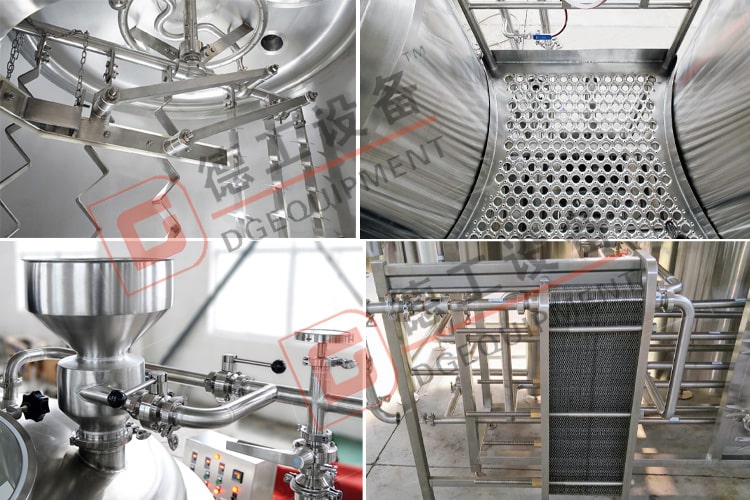 1000L beer production plant beer fermentation tank information
Beer fermentation tank with cooling jackets, insulation and cone bottom. All welding is done under protection-gas atmosphere; inside properly ground, outside ground, cooling jackets welded.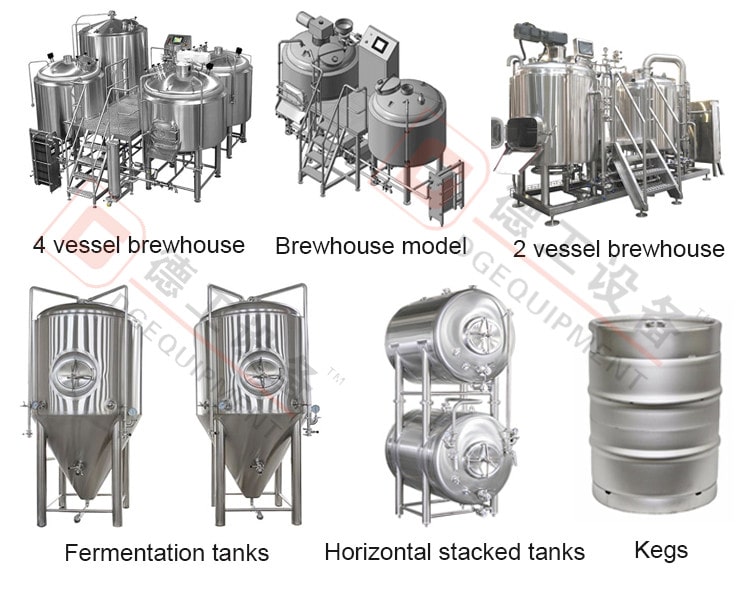 Specifications
SS 304 construction

Top dished head with pressure vacuum relief valve

Top manway or side shadowless manhole

Dry Hopping port with cap

PU foam insulated

Carbonating stone for CO2

Side CIP arm assembly with rotary spray ball,bung valve and pressure gauge

Sanitary thermowell

Sample valves

Cone racking arm

60 degree cone bottom

Bottom discharge

Four legs adjustable feet, optional for anti-seismic

Internal shell finish: 2B, External Shell #4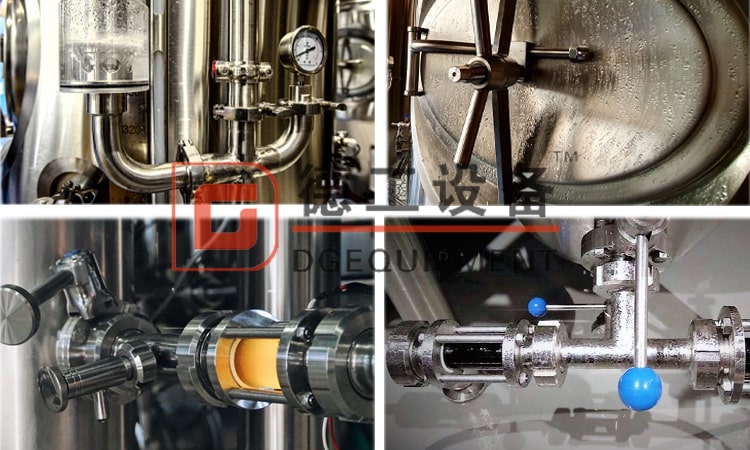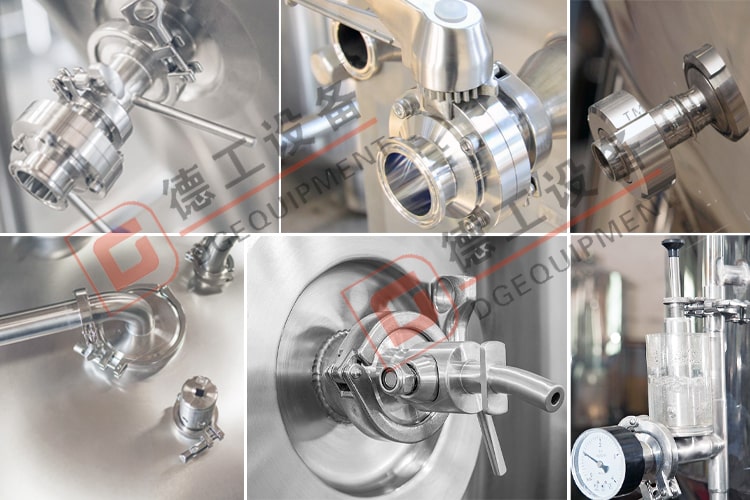 Standard packing:

Cord ,film membrane
Firm membrane, wood box for free fumigation
Delivery :
– We put your order into our tight production schedule to ensure the punctual delivery time.
– Production or inspection report before order packed.
– Shipping notice/ insurance to you as soon as the order is shipped.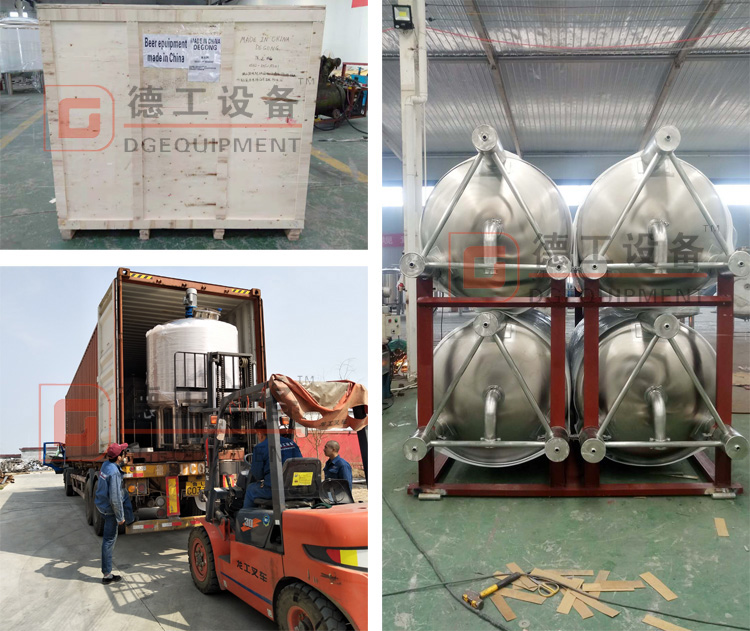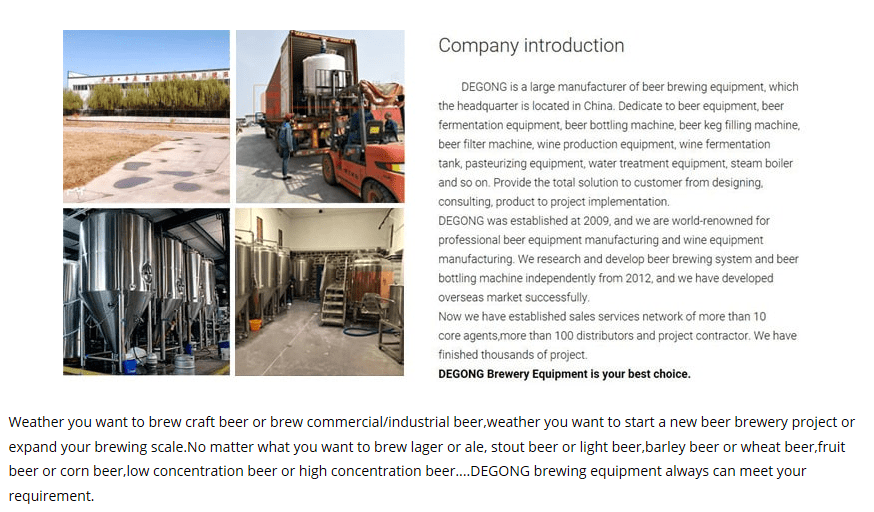 Our equipment is coming with certifications of PED/ISO/CE ,which all reach the food sanitary standard.If you have interest in DEGONG beer brewing equipment,welcome to contact me freely.