Description
Whether you are a start-up, a well-established craft brewery or a market leading brand – you can benefit from DGET in the brewery industry. Our catalog of high-quality equipment ranges from complete systems to process units to components.
BREWERY Brewhouse system features: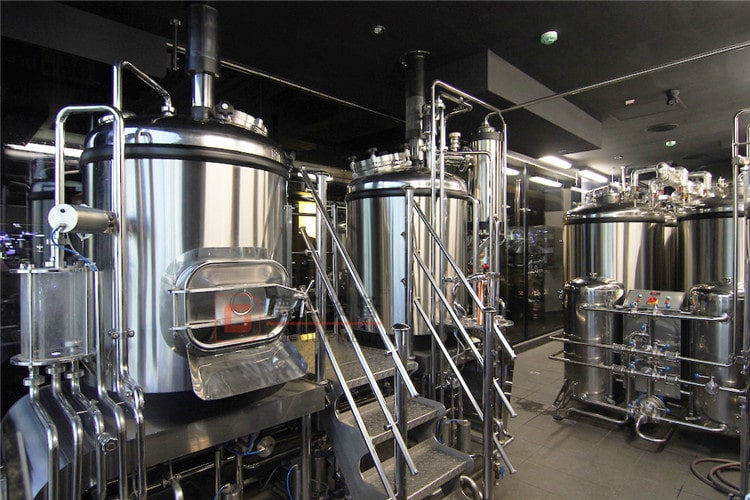 2 vessel brewhouse with bright appearance
Mash/lauter tun(Brewery equipment)
150 dgree bottom design
Grist hydrator
Retractable lautering rakes with spent grain plow assembly
Actuated knife-gate valve for spent grain removal
Multi-port wort draw off plumbing
Optional side steam jacket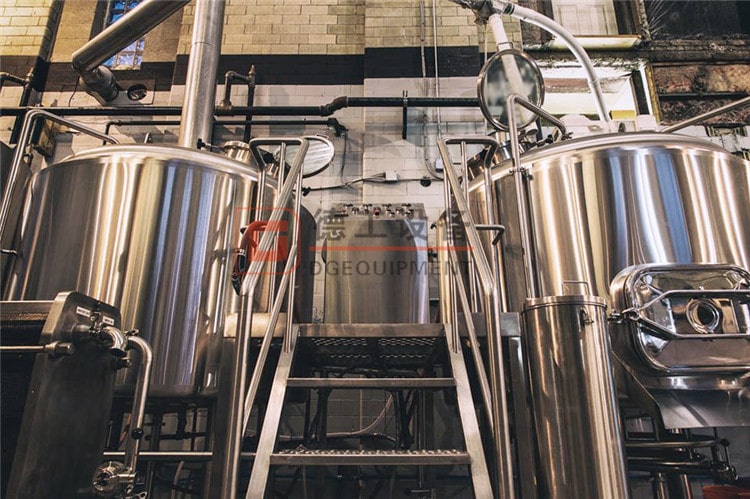 Brewery equipment
Brewery Brewkettle/whirlpool 
Steam Jackets
Optional external calandria for accelerated boil
Vent stack condenser
Kettle sour capability
Tangential inlet design
Re-circulation plumbing to cool wort pre-whirlpool for hop additions
Brewery Liquor tanks
Hot and cold liquor tanks using either heating/cooling jackets or heat exchangers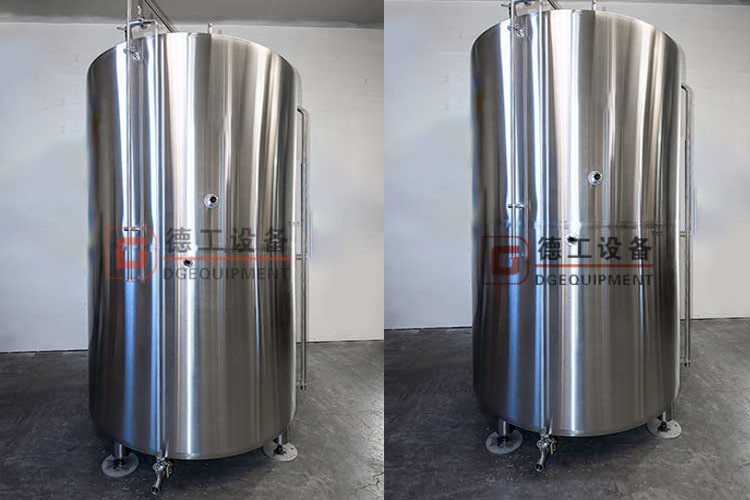 20BBL hot liquor tank available
Platform
Custom layout options(Meet the ergonomics design)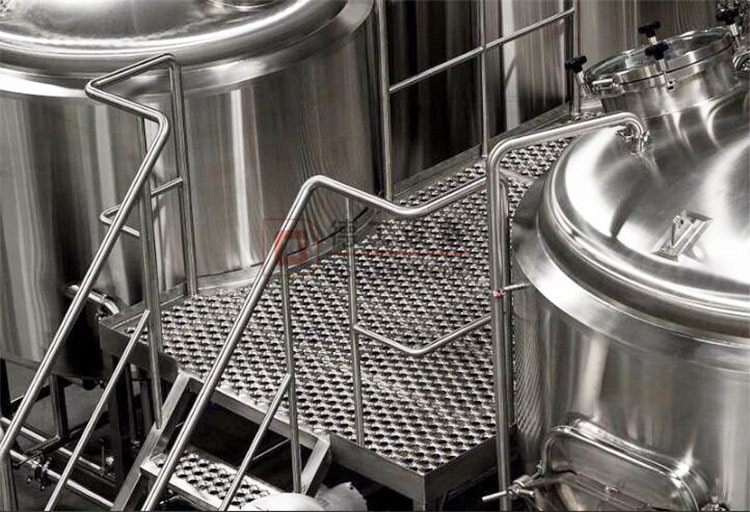 Stainless steel working platform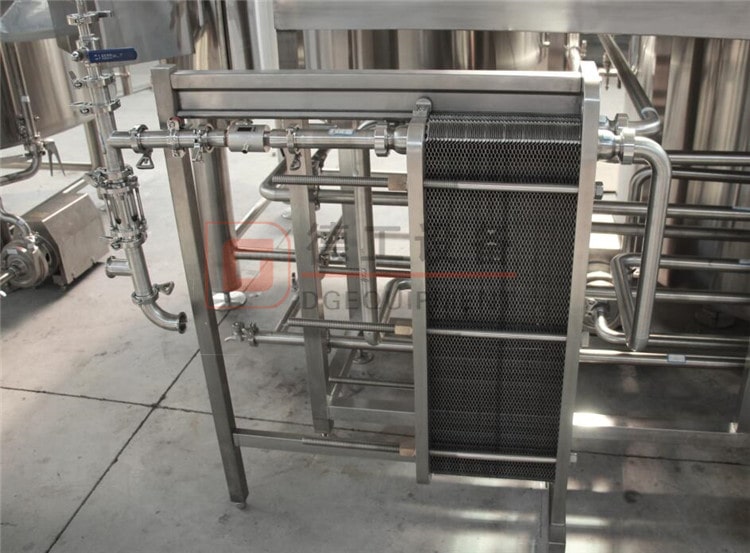 Plate heat exchanger
Fermenting system features:
Brewery  equipment fermenters in cellar
Fermenters features:
All fermenters use dimple jacket technology and multiple zones to maximize glycol cooling performance, allowing the brewer to crash cool beers and maintain lagering temperatures.
We manufacture fermenters in all the most popular sizes:5, 7, 10, 15, 20, 30, 60, 90, and 120 barrels, but can create any volume you wish, up to 320 barrels.
Horizontal lagering tanks are available as well.
A controls package is available which includes a temperature controller that mounts directly to tank and a glycol solenoid valve.
Unitank kit available which includes carb stone and port for function as a brite tank if necessary.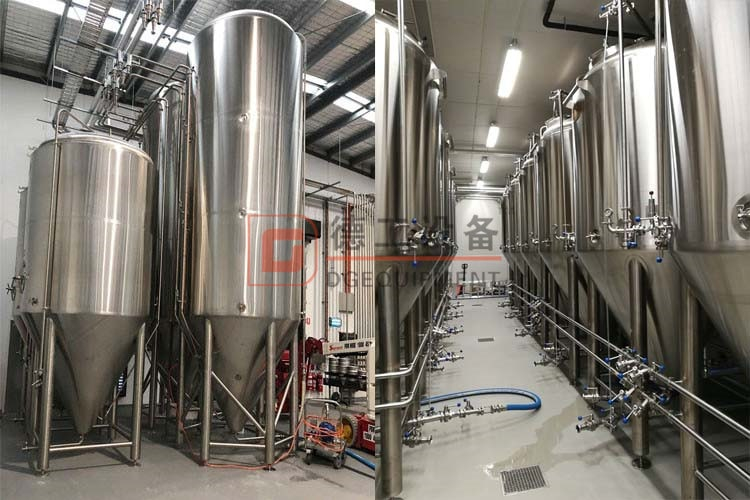 A row of beer fermenters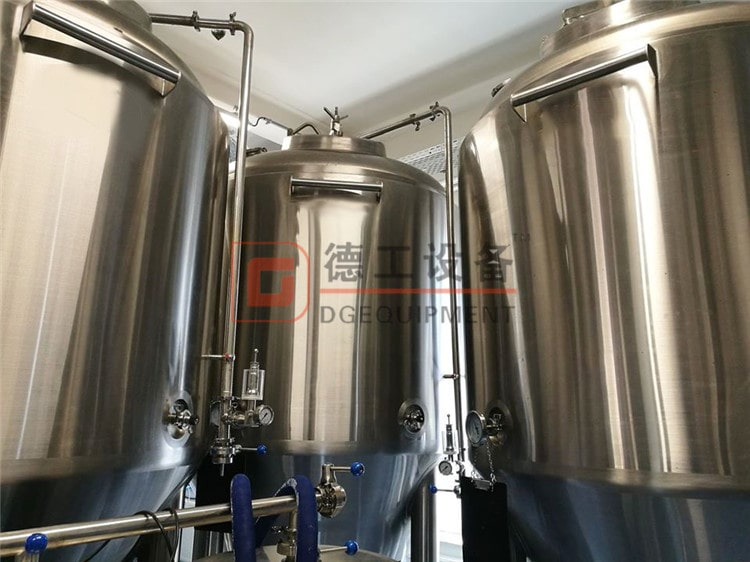 Top manhole optional
Includes:
Pressure Relief Valve
Pressure Gauge
CIP System
Dry Hop Port Sight Tube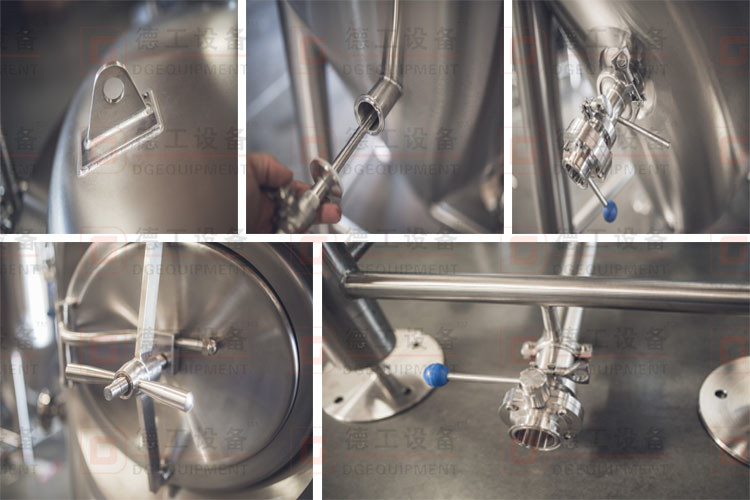 Fermentation tanks components
Lifting ear;carbonation stone;racking arm;side manhole;drain outlet
Complete grain management including:
Heat exchanger to cool the wort during transfer to the fermenter
Hot water recovery
Dedicated vessel pumps
| | |
| --- | --- |
| Roller mills | Augers and conveyors |
| Grist hoppers | Slide gates |
| Hydrators | CIP systems |
| Keg washers | Dry hopping systems |
| Yeast brinks and propagators | Boilers(electric;diessel;gas) |
| Glycol Chillers | |
The brewery process:
Milling-Mashing-Lautering-Boiling-Whirlpool-Cooling-Fermenting-Maturing-Filtering-Packing
1. ISO9001, CE certification.
2. Highly competitive price, more than 8 years production and manufacturing experience.
3. Our market team with our engineer with more than 8 years experiences together can satisfy you with any technology problem.
4. The seller is responsible for the nature damage of the machinery in the warranty period except for man-made damage.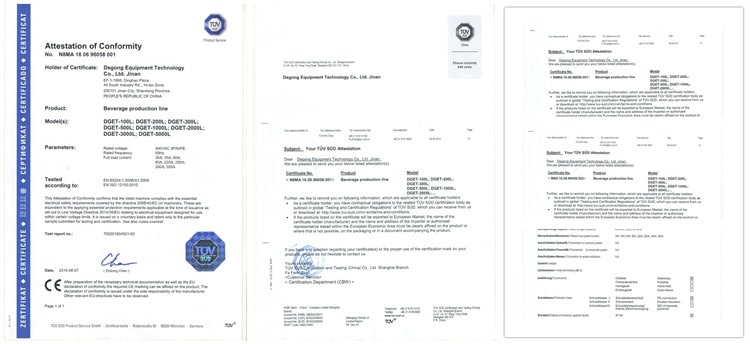 TUV/ISO/CE Certification
If you would like to get a quotyation,do not hesitate to contact me freely.