Description
CCTs with a conical base are used for the fermentation process of beer. DGET's fermentation tanks are always custom-made in order to make maximum use of the available space. As a standard, the tanks come with a hygienic finish. However, they are also available completely polished or even electropolished if you desire an even higher-grade finish. The cooling capacity, insulation and pressure of the tanks can be adjusted according to your needs.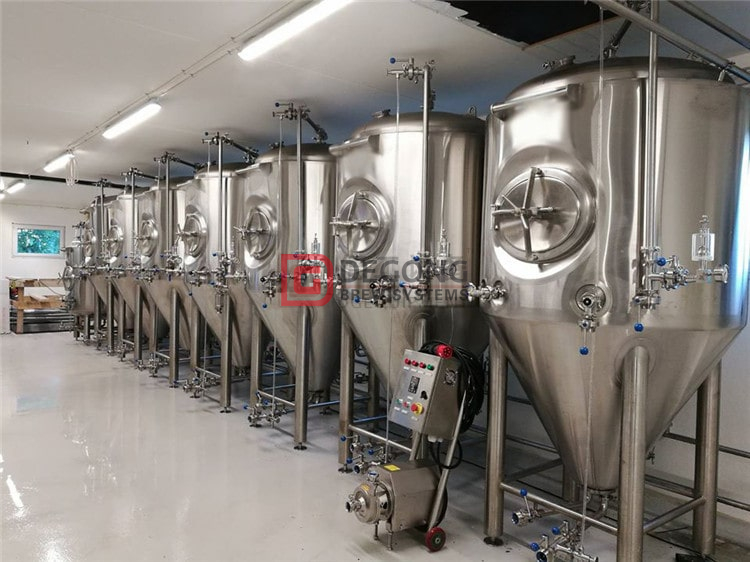 Fermentation tank display
Fermentation system features:
Material: Premium 304 Stainless Steel
Capacity:  1460 liters
Features of this 10 bbl fermenter: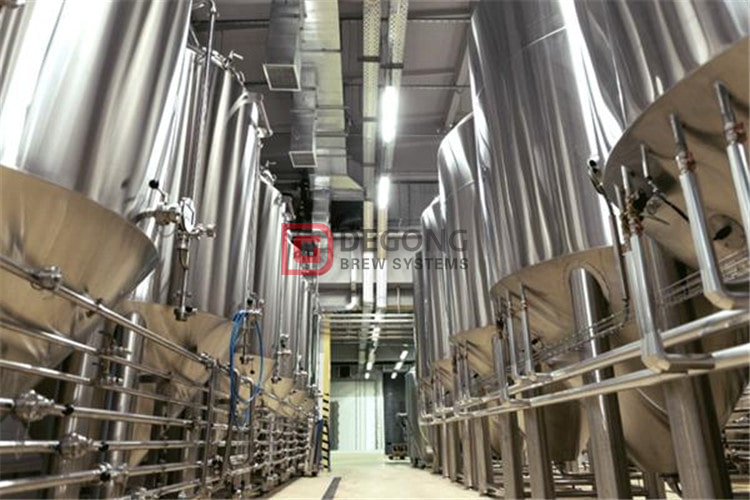 Fermenter basic fatures:
Shadowless Manway for easy cleaning
Can easily be converted to a unitank using our Unitank Parts Kit
Adjustable Racking Arm for clear transfer
CIP spray ball and pipe
1/4″ NPT fitting
Top ports for pressure relief valve (valve sold separately)
4″ TC port for dry hopping
Tank material thickness is 3mm
Outer shell thickness is 2mm
Jacket thickness is 1.5mm
Cone has 60 degree interior angle
Working pressure = 0.15Mpa;  test pressure = 0.3Mpa (We can also special order higher ratings if desired)
Cost Effective Shipping via LCL, as it does not have to ship separately or on a flat bed
Fermentor details: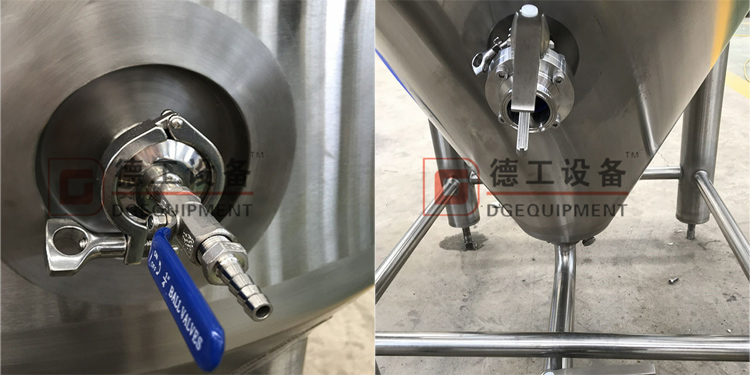 Ball valves and racking arm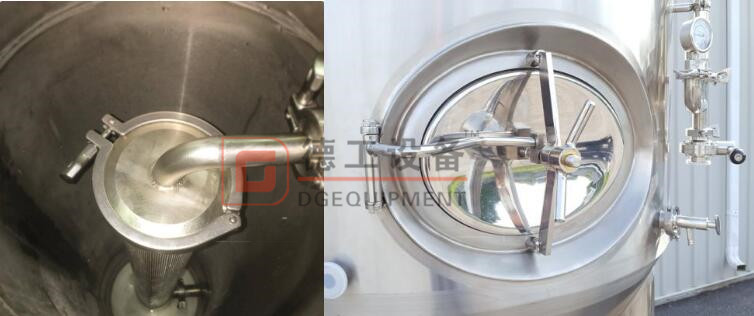 Adding yeast tank and side hole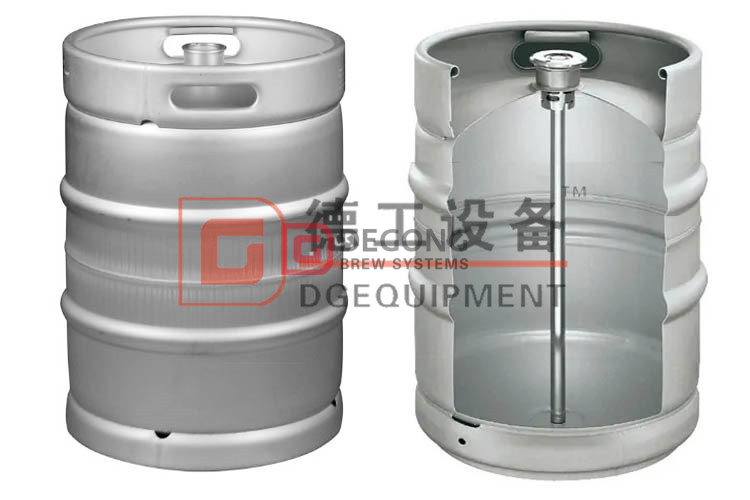 Beer keg 20/30/50 liters optional
About our beer kegs:
1 Keg Material: 304 Stainless Steel
2 Keg Finish: Pickled
3 Keg Type: Drop-In
4 Keg Spear:  A,S,G style (optional)
Free Factory Embossing Available:  50 pc. minimum, ordered in advance of keg production.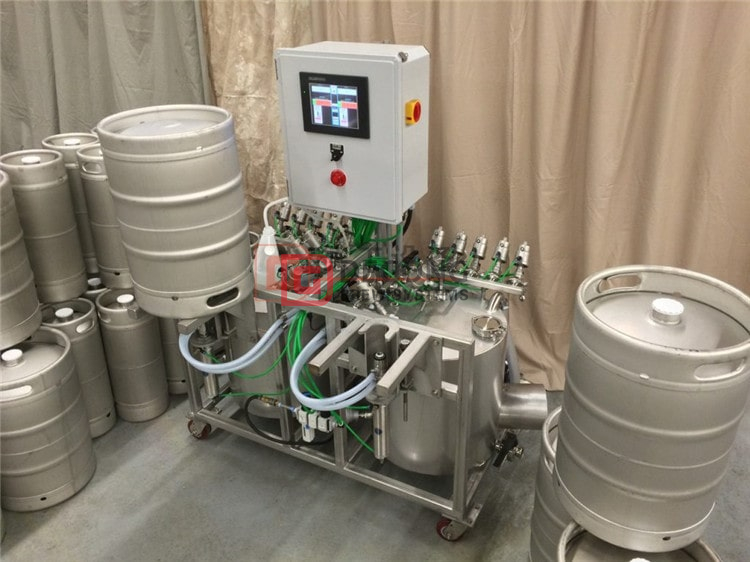 Beer keg washer
Features of this keg washer:
2-Station Semi-Automated
Washes Up To 40 Kegs Per Hour
A 2-station semi-automatic keg washer capable of cleaning 2 kegs at a time, for up to 40 kegs/hr.  Save time cleaning kegs using this Semi-Automated 2-Station Keg Washer.  Load 2 kegs, connect the valves, press start and walk away to perform other duties.
Quality control:
All stainless steel coils are purchased from high-quality steel supplier.All chemical composition and mechanics performances are controlled strictly.
All welders are qualified.
ISO9001 system assures all procedures done correctly.
All tanks are inspected completely before delivery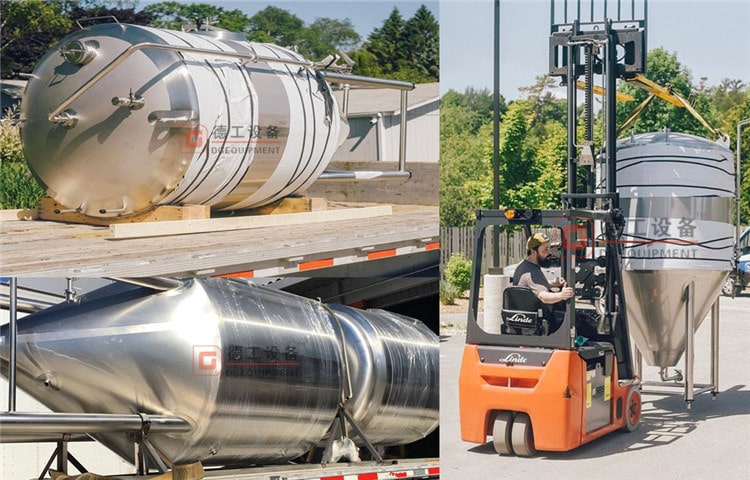 Loading fermentation tank
After-sales Service Provided:
2 years of tank and 6 months of accessories guarantee, lifelong maintenance at cost charge
7×24 hours per week email&phone available
Maintenance, return & exchanges services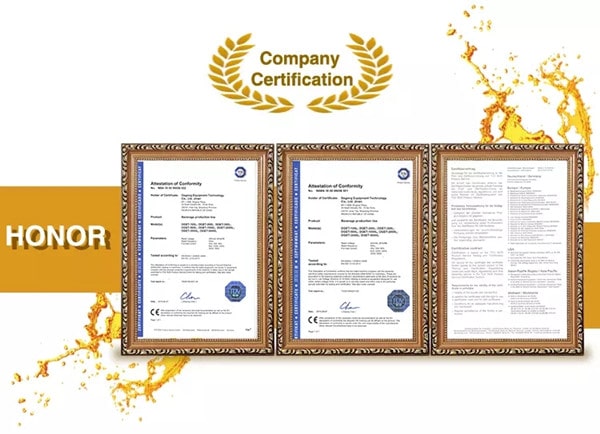 If you want to know more about brewery equipment, please feel free to contact me.