Description
DEGONGET craft brewery equipment are built entirely of 304 stainless steel and can be customized entirely to your needs. Whether you are looking for smaller, single tanks for nano/pilot systems or large, full rake agitation systems with combination vessels or separate mash mixer and lauter tuns, we can create the tanks you need for your brewing procedure.
quick view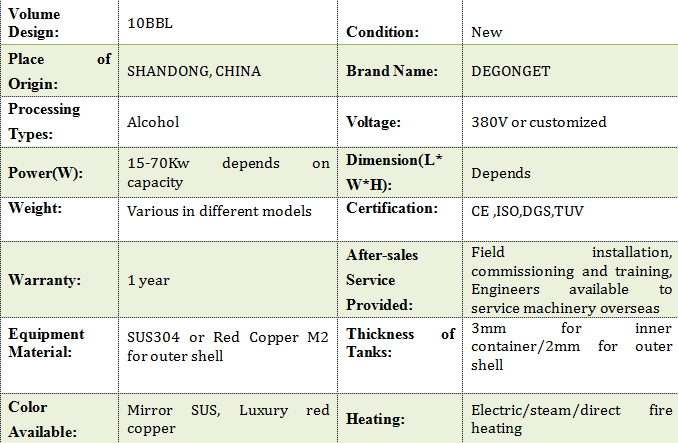 Malt  miller
Particle adjustable rolling crusher
Flexible or steel auger for optional
Doubel roller
Nosie: 45db or so
The 10BBL brewhouse system is consisted of mush/lauter tank,kettle/whirlpool tank and hot water tank. In addition,10BBL brewing equipment's production range is wide and the output is according to the number of fermentation tanks. It  can be used for commercial or industrial brewery. Heating method can be chose from steam,electric or direct fired.With this high-quality brewery equipment, you are able to produce outstanding full-bodied beers.
3-vessel brewhouse system
Technical Parameter:
 Material Inner (SUS304) thickness: 3.0mm; Outer (SUS304) thickness: 2.0mm; External-Jacket(SUS304) thickness: 1.5mm;
 Equipment with : cone 60°resist compression design,dripping
100% TIG welding with pure argon gas shield
 Interior Finish: Sanitary 2B finish, Pickled and Passivity
 Exterior Finish: Oil brushed finish (2B, 8K Mirror finish optional)
 Interior full polished to 0.2~0.4 μm without dead corner
 Insulated with high density Polyurethane foam 100mm
 Glycol Jacket: Dimpled plate on cone and side
 Stringent tank leakage test by water and pressured gas
 Stringent Jacket leakage test by water and pressured gas
 Sanitary side mounted manway with pressured door
TC connected CIP arm with 360° coverage spraying ball
CO2 blow-off arm with butterfly valve
 Full sanitary metallic sealed sampling valve
 Mechanical safe valve PVRV 2 bar on top
Hydraulic shock pressure gauge on CIP arm
Hot Liquor Tank –Designed and Sized for Double Brew efficiency
Cold Liquor Tank –Fully insulated and integrated
Stainless steel 304 pump with ABB or Siemens motors
Mash / Lauter Tun with grain raker
Boiling/whirlpool tank with whirlpool port and stir blades
304 stainless steel operate platform and stairs
Plate heat exchenger design pressure :1.0Mpa
plate heating exchanger&pressure gauge of brewhouse system
Fermentation systems is made up of Fermentation Tank ,Bright Beer Tank,yeast adding tank and other accessories and quantities are based on customer's request.According to different fermenting request, structure of fermentation tank be be designed accordingly.
Technical Parameter:
Material Inner (SUS304)thickness: 3.0mm; Outer(SUS304)thickness:2.0mm
External-Jacket(SUS304) thickness: 1.5mm;
Oval head cone bottom, thickness: 3.0mm.
Surface: Finish2B – cold-rolled, annealed, pickled
Inner surface treatment: welds grinded to Ra 0.6μm (attached 360 degree Omni cleaning ball).
Mirror surface finish inside.
100% TIG welding with pure argon gas shield
Insulation: Polyurethane-thickness 100 mm.
Equipment with : cone 60°resist compression design,dripping 10.Temperature drop.
Cleaning System: All-round cleaning
Vessel Pressure: test pressure 3 bar, working pressure 1.5 bar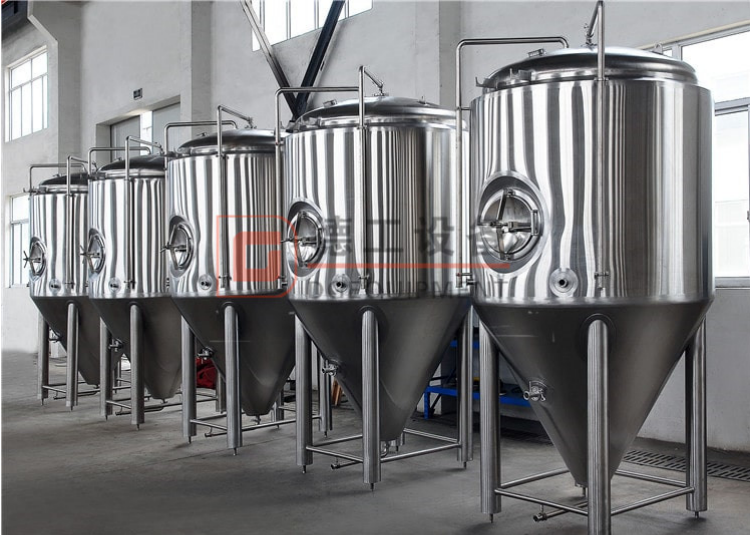 fermentation tank line
7HP chiller, Power: 5.25KW, Cooling capacity: 16268Kcal,
Refrigerant: Freon R404A, Copeland compressor
1500L glycol water tank
Glycol water circulation pump, VFD control
PPR pipe
Semi automatic control system or PLC fully automatic control system if requested
Siemens/Schneider/Omron components
PC or mobile remote control if requested
Individual control system for brewhouse system and fermentation system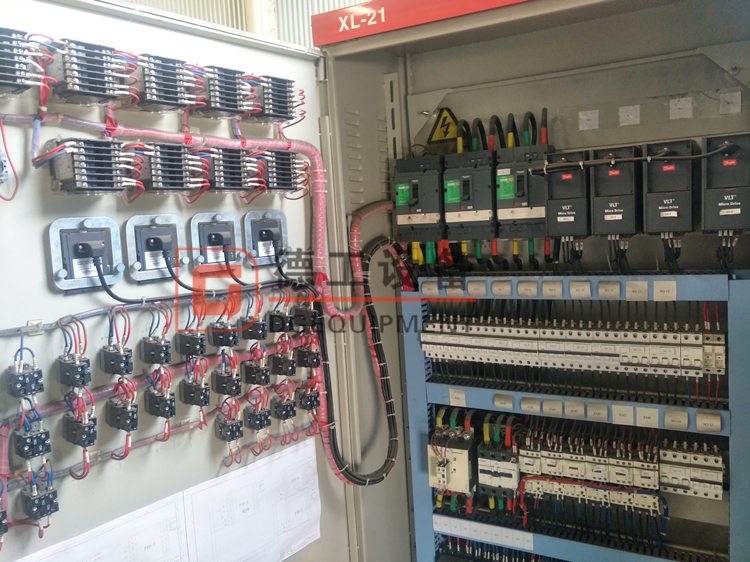 Quality:
Quality is the soil of an enterprise. We can offer you competitive advantage products.With us,your money in safe and your business in safe. With the high standard of craft brewery equipment both in row materials and manufactures, Degong have passed 4 international certification: ISO9001,ISO14001,SGS ,TUV and CE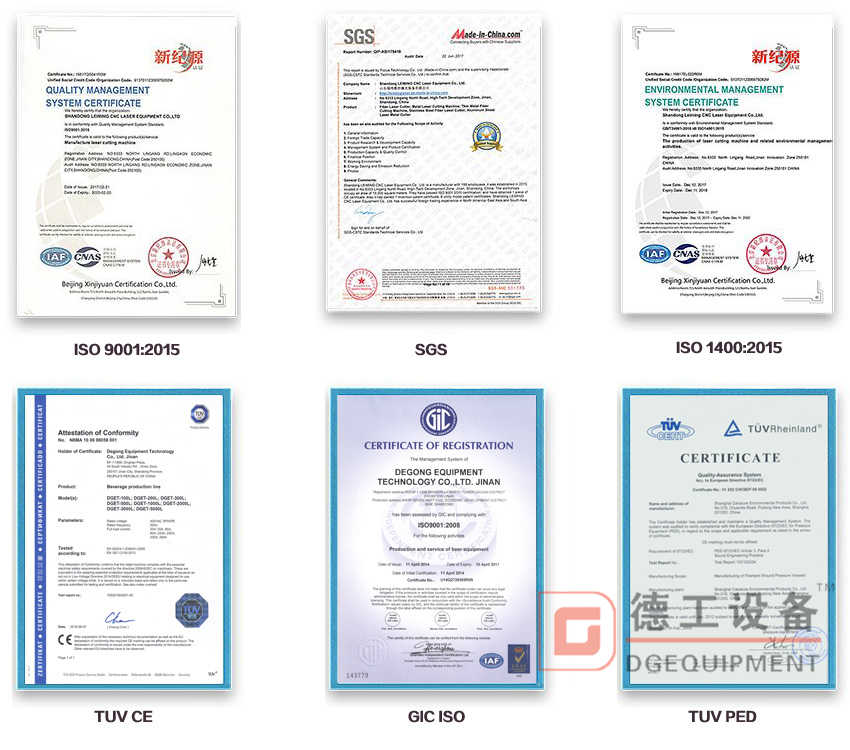 Delivery
Time is vital for both of us,so we have professional team work and production line to make sure the delivery in time.
Transport:by sea
Standard Packing:
Cord ,film membrane
Firm membrane, wood box for free fumigation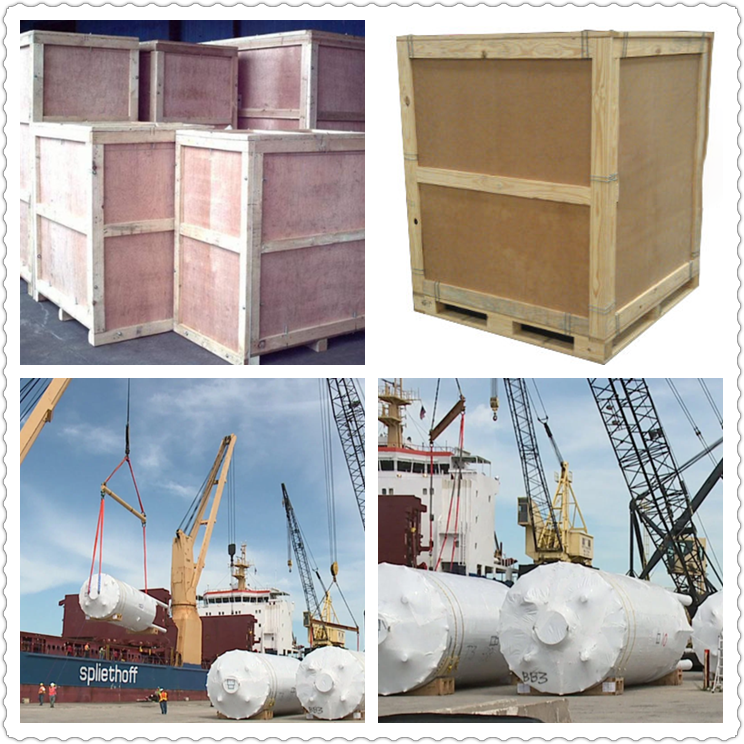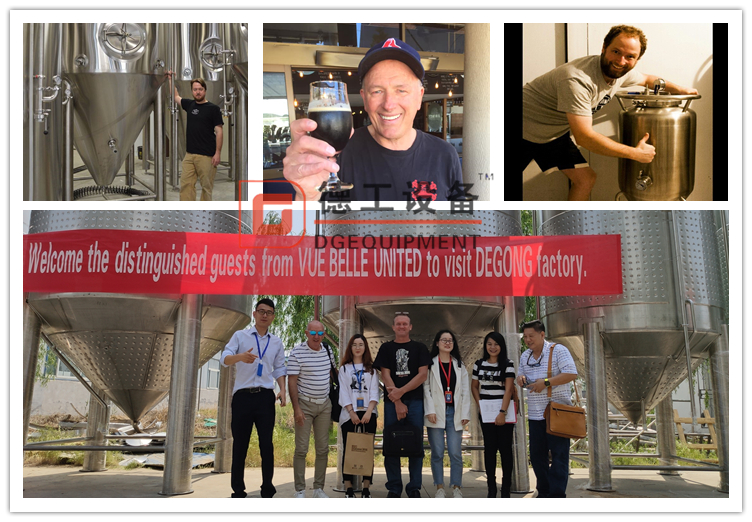 Q1:What's the payment you prefer?
A:Our standard payment terms are T/T with 30% deposits and balanced before shipment.
Q2:Do you have technical support after we purchased equipment?
A:We will arrange the professional technician to go to your factory and give the support to help you learn how to install and maintenance the machine or help you to fix the machine when it has problems.
Q3:Where is your factory?
A:Our factory is located in Dezhou City, Shandong province,China. We can pick you up at the airport whenever you want to visit the factory.
Q4:Where is the port of loading
A:The port of loading is Qingdao.
Q5:How long time for installation?
A:It's according to your equipment order, it about 10days to 25 days.
Every craft  brewery equipment is unique and requires different specifications. Please shoot us an email or give us a call for a quote.