Description
EQUIPMENT INTRODUCTION
10BBL Turnkey industrial beer brewing equipment belongs to medium size of equipment. By far, our equipments have been sold to customers in Ireland, Italy, Blegium, Japan, American, Chile, Switzerland, Germany, etc and we have got the high praise from almost every one of them… We have also attended the Germany fair for twice. The obtained certificates for our equipments are CE ISO TUV UL. If you are looking for a 10BBL brewing equipment, go contact me and you will be satisfied.
Product description
1. Brewhouse system    
1). Structure: Customizable ( 2-vessel; 3-vessel; 4-vessel… Preferable one is 3-vessel, though)
2). Heating method: Gas, steam, electrical heating method (My recommendation is the steam heating method for heating more evenly)
3). Working platform with the workstation on it
4). Thickness of inner shell, outer shell and jacket is separately 4.0mm,2.0mm and 1.5mm. 
5). Glass manhole at the top of the brewhouse tanks. (Logo of brewery can be printed on it freely) 
6). 38mm piping for transferring fast.
7). ABB variable frequency pump; Siemen motors for the raker and blender 
8). Equipping chute for removing the spent grain from the lauter easily 
2. Fermentation tank/Unitank    
1). Control method: Temperature control 
2). Alternative manholes: Lateral manhole or top manhole.  Racking arm is theoretical necessary. 
3). Conical fermenter with 60 degree conical angle.
4). Working pressure: 1.5-2 bar;  Design pressure: 3 bar 
5). With CIP pipe at the side to wash out tank thoroughly. 
6). Thickness is same as the brewhouse system 
7). Insulation: Polyurethane   Thickness depends on the capacity of fermenter 
8). All components are included. Such as relief valve, mechanical regulation valve, pipes, hop adding hole, thermometer, Temperature probe, Sample valve, etc… 
3. Control system
Control system includes 2 types of control method: Fully automatic and VFD control method.
1). VFD control method: Control the fermenter and brite beer tank and brewhouse by temperature.
2). Fully automatic control method means all things is automatic. sush as the valves are all pneumatic, The raker and blender of the lauter tun and kettle can be hydraulic control, the milling system(miller and malt conveyor) is also automatic, you can set in your PC and then it can feed the mash tun automatically. 
Detailed pictures
Our services
1). Our staff helps customers to design 2D drawings before pricing.
2). Based on the layout of the brewery, we can design how to put all tanks and connect pipes for our customers. If possibly, we can design 3D drawing for reference.
3). We have the special section which takes in charge of following up our customers to learn their using feedback.
4). Professional engineers are available to install our equipment and train your staff at site.
5). Visit our plant
Certifications
Customers show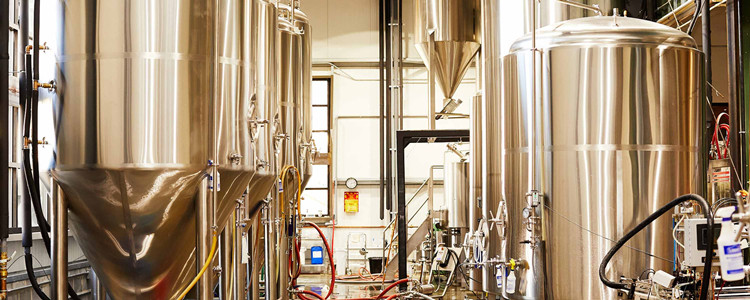 If you are interested in our brewery equipment and want to know more, feel free to let me know.
WhatsApp/Tel: +86 158 6317 7821