Description
Our 10bbl complete brewery equipment is an excellent medium brew pub system!  This 10bbl brewing system is easily expandable as demand grows, and is an ideal brewing system for the beginning entrepreneur, restaurateur and artisan. Offering all the advantages of a fast and easy setup, our 10bbl complete brewery equipment comes with UL Listed Controls that meet the nationally recognized Standards for Safety, which keeps your brewers safe and avoids major hassles at inspection time.
Complete brewery equipment introduction

Miller system
---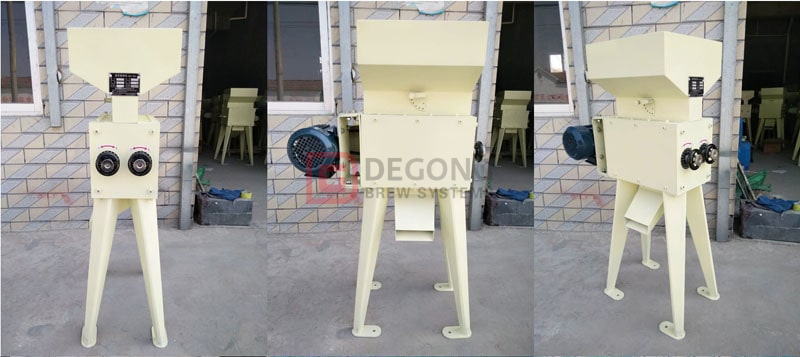 Beer brewhouse
---
DEGONG brewhouse offer everything that's essential for best beer quality. An economical boiling system, a reliable lautering system and high-quality elements for the piping and frequency management of the pumps and motors. Our brew house unit designed in line with client demands and embody intensive levels of automation within the case of higher outputs.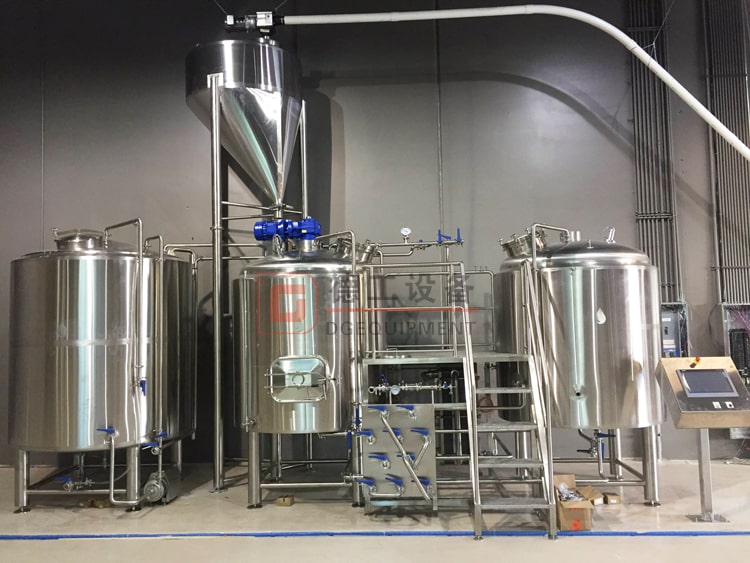 3 vessels beer brewhouse:Mash/lauter tank+Boiling/whirlpool tank+Double size hot liquid tank
Component
Mash/lauter tank+Boiling/whirlpool tank+Hot liquid tank(Customized,It is just common configuration)
Wort pump&Hot water pump:VFD Control,Siemens Brand
Plate heat exchanger(Chiller),One stage or two stage(Customized)
External wort Grant
Wort aeration assembly
Hops filter
Operation platform
Pipelines
Steam heating/direct fire heating/electric heating
Mash&Lauter
Fermentation tank
---
The Fermentation Tank is created out of stainless-steel and it's insulated in its exterior by polyurethane insulation material.The Fermentation Tank is given mark jackets to permit even cooling of the fermentation brew. DEGONG fermentation and storage tanks stand for maximum product quality and reliability. They comply with all applicable standards. Other quality features include generous and separately controllable cooling zones for perfect fermentation and storage. High-class surface finish and properties prevent areas that are inaccessible for cleaning and guarantee micro biologically perfect brewing.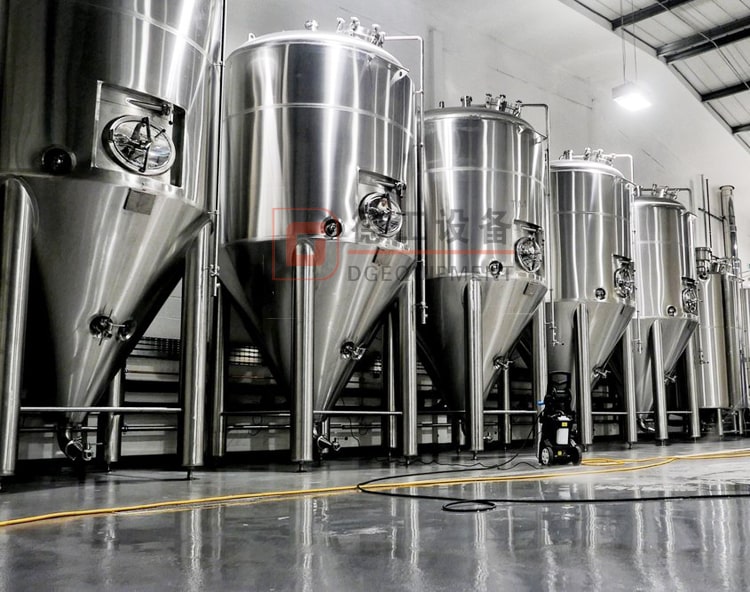 Stainless steel beer fermentaiton tank-Unitank 
Features:
All fermenters are rated to 14.7 PSI (1 bar) operating pressure
Two-zone glycol jacketing encompasses the 60-degree conical cone and sidewalls
Top-mount manway (optional side-mount configurations available)
Complete thermal insulation of side walls and cones
Every fermenter is equipped with:
racking arm
pressure relief valve
blow-off/ clean-in-place (CIP) tube
CIP spray ball
sample valve
butterfly valves
TC clamps, gaskets and clamps
90-degree elbows
optional rupture disc assemblies available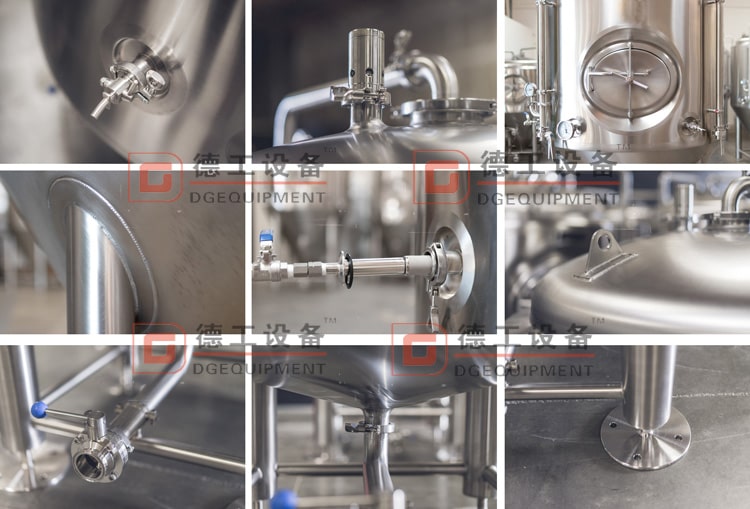 Carbonation stone&Breathing valve&Sample valve&Temperature sensor,,,,,,ect
Cooling System
---
The cooling system is vital for the production of beer; it controls the Fermentation environment and keep the temperature ideal for yeast throughout the process of conversation of sugar into alcohol. The Refrigeration system is the key system within the fermentation section because it helps regulate and maintain the temperatures of the product during fermentation when heat is released as by product of the fermentation process.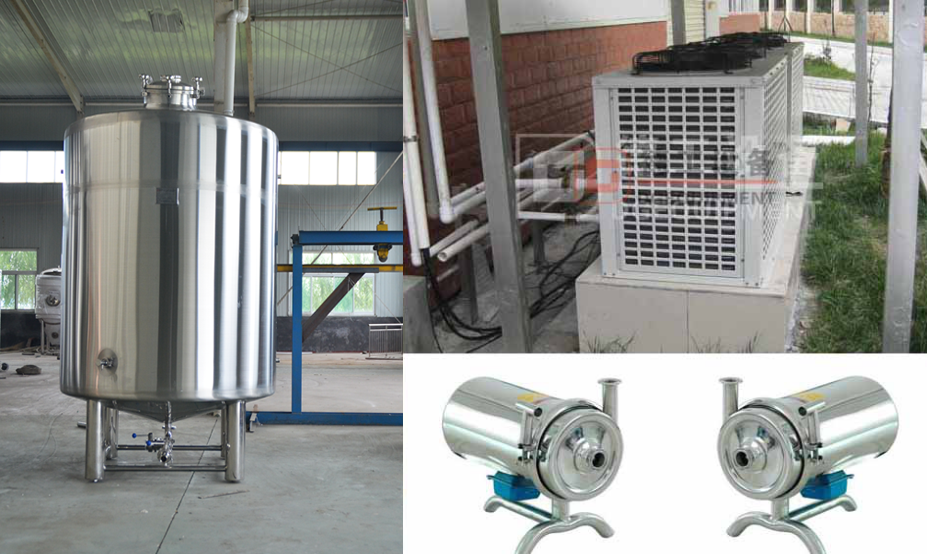 Glycol water tank
Cold water tank
Refrigeration unit
Circulate pump
CIP System
---
CIP Unit is specifically designed for cleaning of system. The system is employed to clean and sanitize all the brewery equipment including brew house, fermentation tanks and bright beer tanks using specially engineered CIP Spray balls for optimum cleaning of internal surface. To optimize processes and ensure perfect cleaning, we connect CIP unit to the automatic control.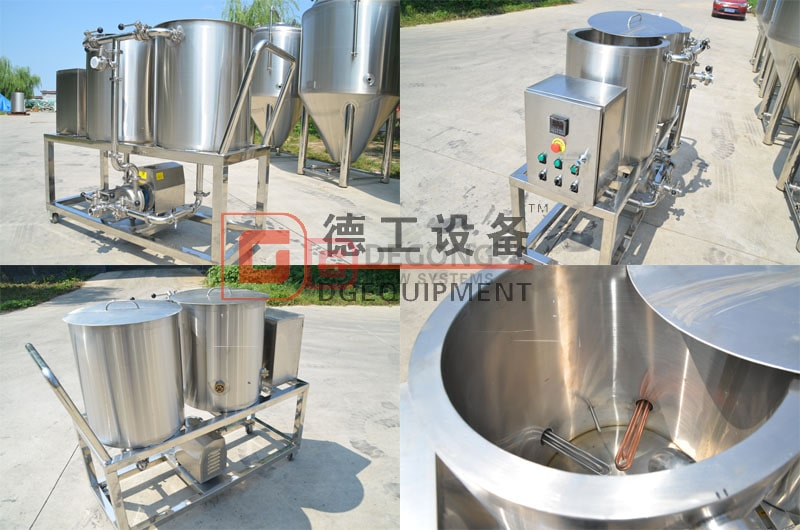 Sterilization tank
Acid tank
Pump
Control System
---
Automated Brewery System has perpetually been a combination of each client requirement, so what if we can automate the process a bit more? Choose between semi-automatic and fully automatic control. The principle here is: the bigger the brewery, the higher the level of automation. Our control is based on the Siemens programmable logic controller and guarantees extremely simple operation. This is controlled via a touch screen.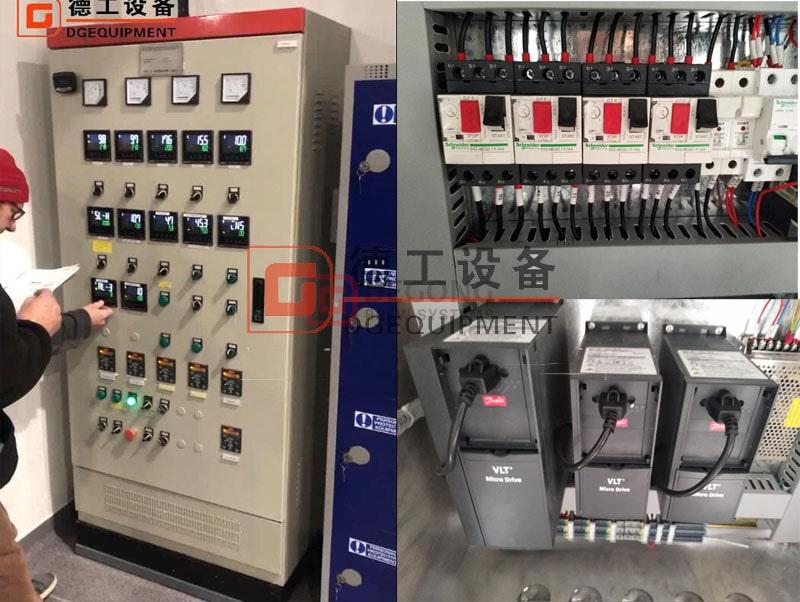 German TUV Certification Control Cabinet
European standard
Siemens,Schneider,Omron component
Dispensing Equipments
---
Dispensing heads are available in a variety of finishes, with tower designs ranging from traditional to custom creations, there's a style to fit virtually every decor and dispensing need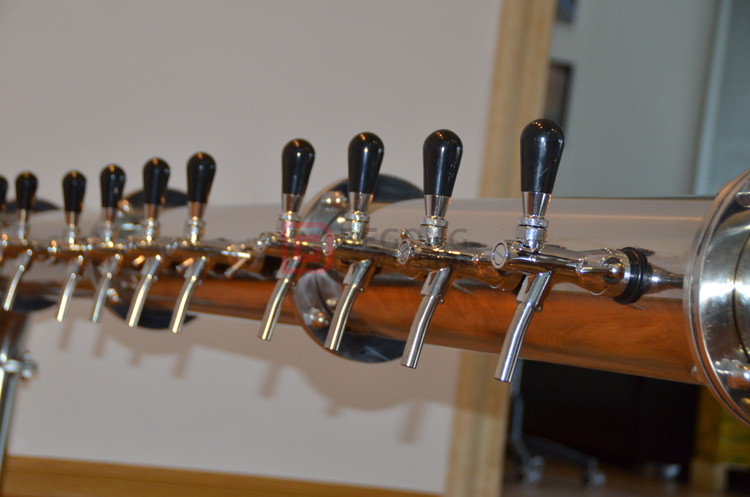 Delivery&Packing
Wooden packing or Frame Packing to avoid demaging during transportation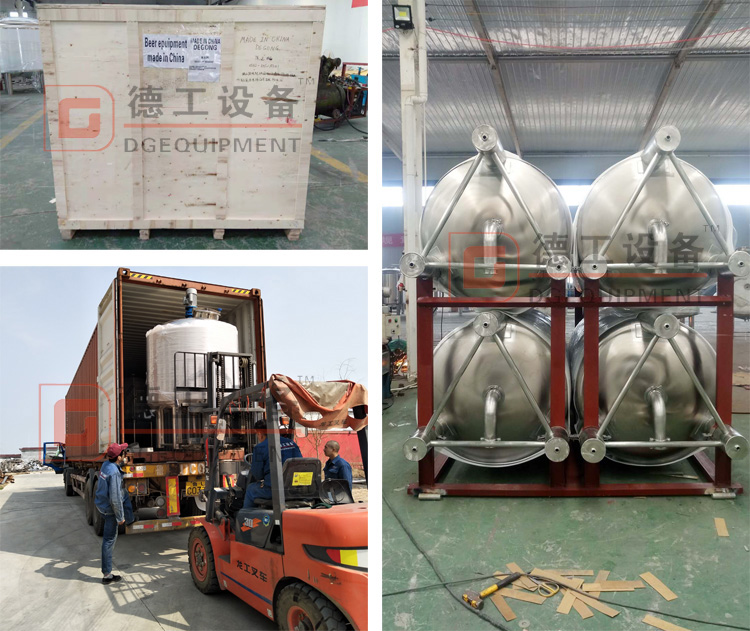 Service
After delivering the equipments to our customers, Degong will arrange special worker to do the track service,because we set up the marketing department for specially dealing with the feedback of customers for providing the satisfied service. Once Degong gets the feedback from customers, we will do our best to deal with it for you.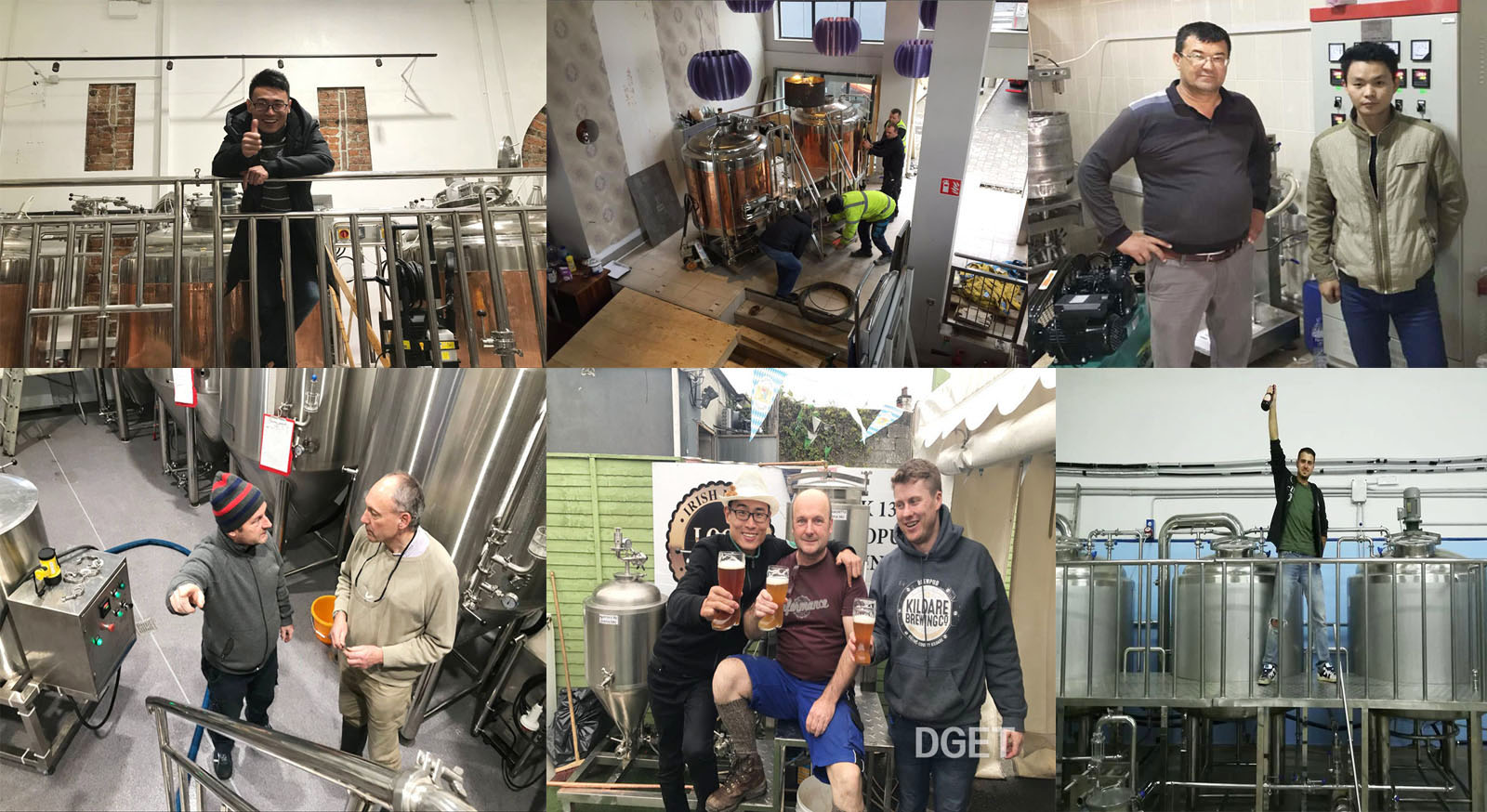 Certification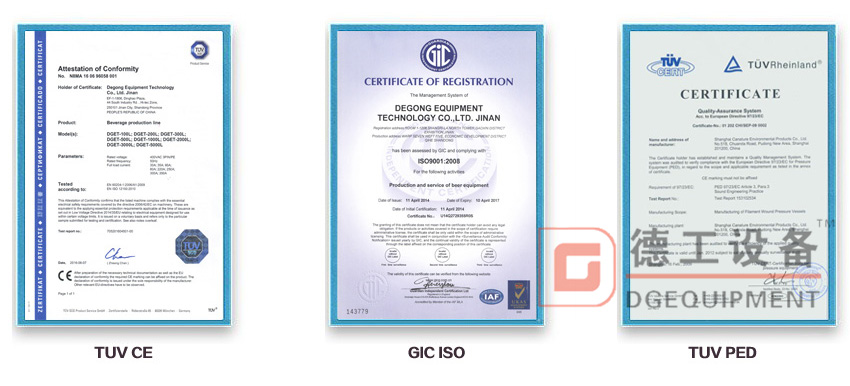 Contact us