Description
DEGONG offers flexible micro/craft  brewery equipment designs to ensure that optimal efficiency is achieved. Although high-quality beer brewing is mainly related to the experience of the brewer, the quality of the brewing system also plays an important role.Having a high quality Brewhouse will ensure that you have the necessary tools to keep the same flavor profile with every batch!

Malt mill-10HL brewery equipment
---
DEGONG supplies you with the malt mill best suited for the type and size of your brewery.  We implement the malt mill with a high level of automation, depending on the size of you industrial brewery. This includes the malt conveyor and the corresponding silos.
Remark:the malt mill should finish the crushing in half one hour,so we will recommend you suitable milling machine based on your brewery's capacity.For 10hl brewery equipment,we recommend 300-500kg/h milling machine
Brewhouse-10HL brewery equipment
---
Brewing plant, industrial, pilot or speciality brewery – regardless of the type of brewery our brewhouses provide everything that is essential for best beer quality: an efficient boiling system, a reliable lautering system and high-quality components for the piping and frequency control of the pumps and motors.

Remark:The brewhouse contains four functions of mash,lauter,boiling and whirlpool.You can combine the four tanks freely.The heating method can be electric heating,steam heating and direct fire heating
Fermentation & storage-10HL brewery equipment
---
Fermentation tank and storage tanks stand for maximum product quality and reliability. They comply with all applicable standards . Other quality features include generous and separately controllable cooling zones for perfect fermentation and storage plus the exclusive use of tank fittings. High-class surface finish and properties prevent areas that are inaccessible for cleaning and guarantee microbiologically perfect brewing.

REMARK:The quantity of fermentation tank is depend on your production plan,such as daily output,monthly output….
CIP units-10HL brewery equipment
---
Depending on the size of your brewery, our standard equipment includes CIP (Clean-in-Place) units with up to four containers. We can realise special solutions on request.we connect your CIP unit to the automatic control. The use of the CIP unit lowers the cost of cleaning agents and guarantees the microbiological purity of your brewery.
Automatic control-10HL brewery equipment
---
The control of a brewhouse offers the following benefits:the mashing and boiling process runs automatically. All the steps in this sub-process can be operated via the control panel and programmed freely.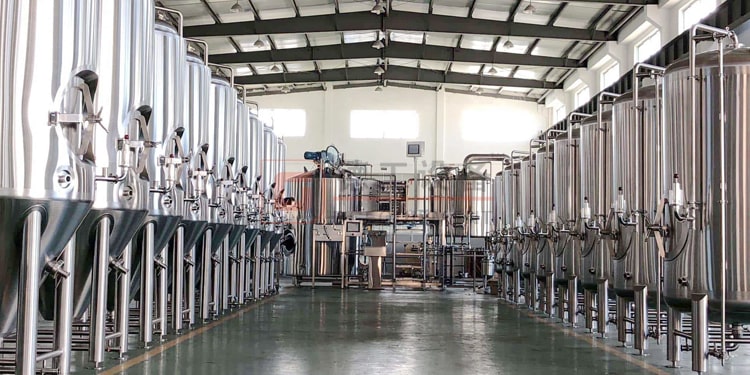 Brewhouse structure (can be 2-vessel;3-vessel or 4-vessel which depends on daily batches and budget)
Heavy duty 304 stainless steel construction
Designed headspace, over 25%
Steam heated brewhouse, can also be electric or gas heated if request.
Thickness of outer shell is 2.0mm, of inner shell is 3.0mm, of dimple jacket is 2.0mm
Color version touchable screen with programmable logic controller
ABB variable frequency drives for wort pumps and motors of raker and blender
High quality manual butterfly valves ( can be pneumatic valves if request)
LED stack lighting system for brewhouse
Discharging spent grain automatically
Steam solenoid valve for temperature controlling
Design pressure: 3.0 bar   working pressure: 1.5-2 bar
CIP cleaning ball with 360° of coverage
Insulation: Polyurethane    thickness: 100mm
Temperature controlling
Brewhouse built in platform, which is easier for workers to operate
The brewery equipment is completely turnkey
As owning an experienced and creative engineering team, we could offer you professional solutions for your plant and equipment.
If you already have solutions, we would fabricate the equipment exactly as per your request.
We could offer you training of brewing craft beer and operating equipment if needed.
Equipment can be customized according to your request.
We also offer you 36 months warranty.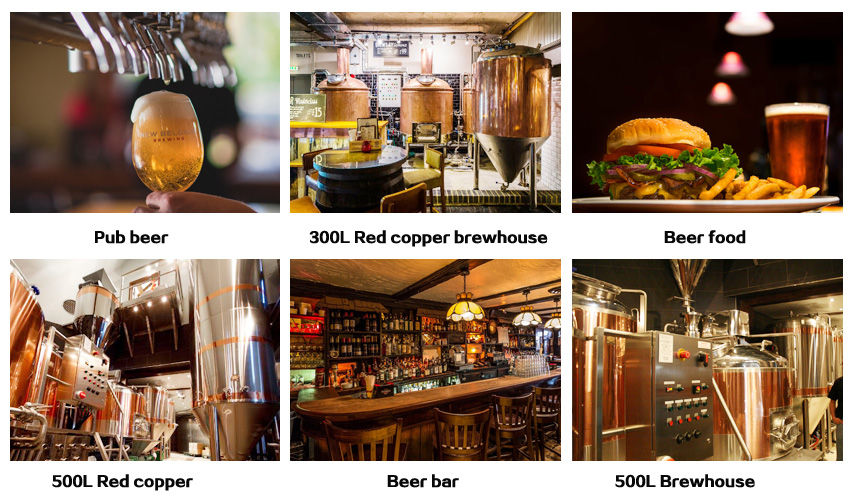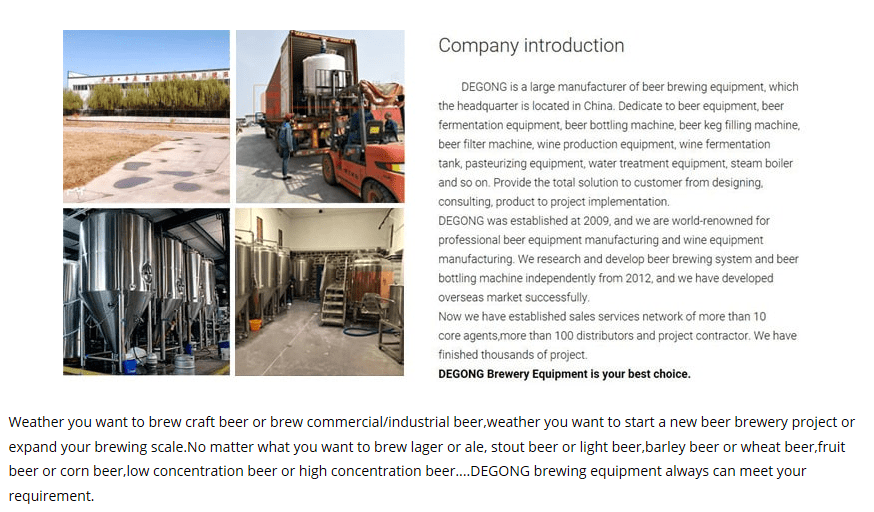 DEGONG Brewery equipment can used in commercial brewery or brewpub or restaurant.DEGONG can provide any type of brewing equipment according to your requirement.If you have interest,please get in touch with me freely.