Description
Our craft brewery equipment make home brew beer making easy. You can now reproduce every style of beer easily and cheaply in your home or your restaurant.Typical sets of breweries equipped with the 1000L beer brewhouse/beer mashing system. 1000L craft brewery equipment are medium-size craft breweries intended mainly for large-size restaurants and pubs with their own beer production.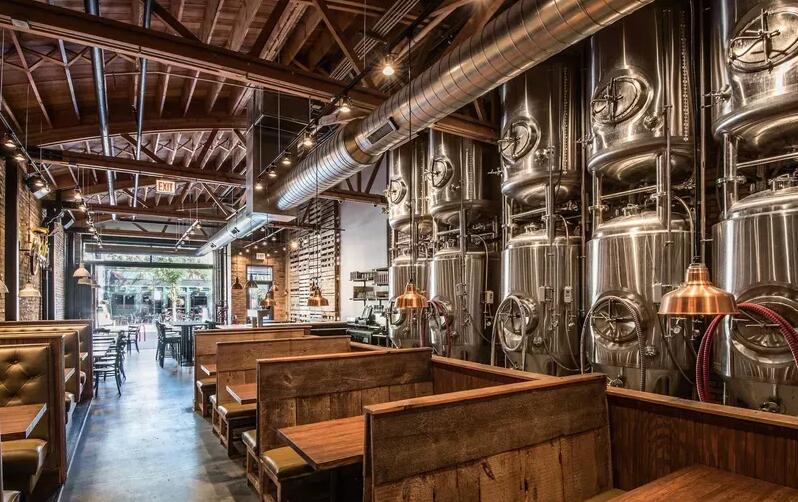 The turnkey beer brewing system are equipped with luxurious brewhouse wort machine and modern professional equipment for beer production like cylindrical and conical beer fermentors or open fermentation vats, automatic cooling system, cleaning and sanitizing system etc. It is possible to use them to production of all known types of beer.
1000L craft brewery beer brewhouse introduction
The 1000L beer brewhouse for preparation of wort has a traditional design. All components that are necessary to production of wort are integrated to two multifunction tanks(Mash lauter tank&boiling whirlpool tank),which is 2-vessels beer brewhouse. This type of the beer brewhouse is able to produce from one to two batches of wort per day,and if you use malt extract to instead of malt,it can brew three batches of wort per day.
We produce the 1000l beer brewhouse in two different variations – with the stainless steel or copper outer design. The brewhouse is usually placed and operates directly in interior of the restaurant where a master brewer operates with him front of all visitors of the restaurant. Luxury traditional design of the visualy complicated beer mashing system in the middle of the restaurant is a good marketing tool which pull a customer attention.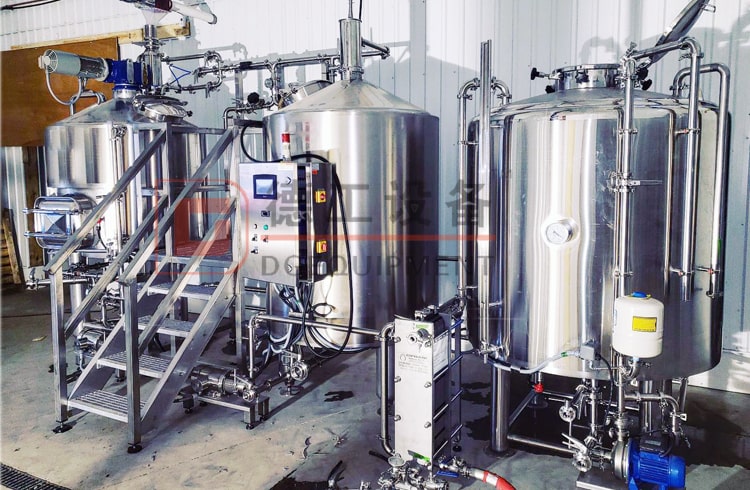 If you wanna mass production, you can also choose a 3-vessel or 4-vessel beer brewhouse
3-vessels beer brewhouse with "mash tank+lauter tank+boiling whirlpool tank" can produce 2-3 batches per day.
4-Vessels beer brewhouse with "mash tank+lauter tank+boiling tank+whirlpool tank" can produce 4-6 batchese per day.
Hot water tank as a optional item.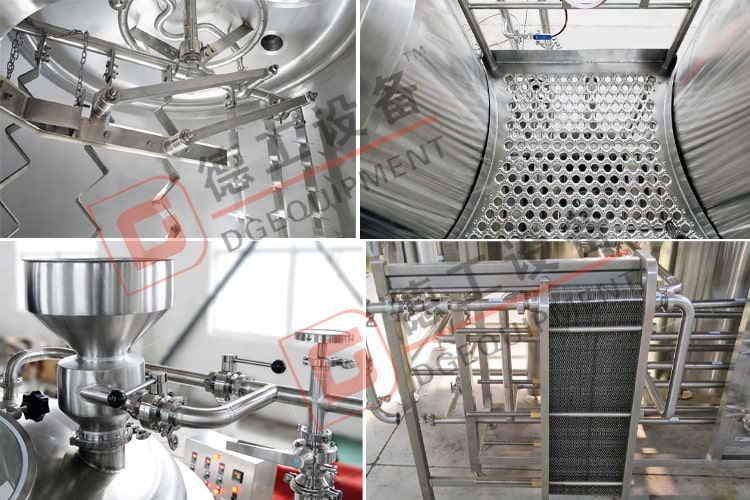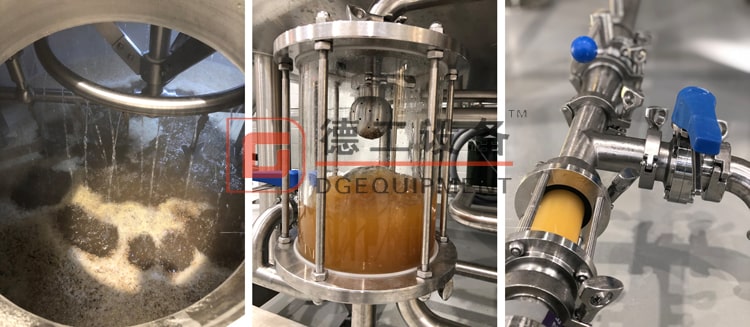 Fermentation system and cooling control introduction
Fully equipped sets with all equipment that is needed for the fermentation and maturation of alcoholic beverages under pressure (beer, wine, cider). The set of equipment are equipped with fermentation tank and bright beer tank and all equipment that is needed for controlled cooling of the tanks during the fermenting of beverages.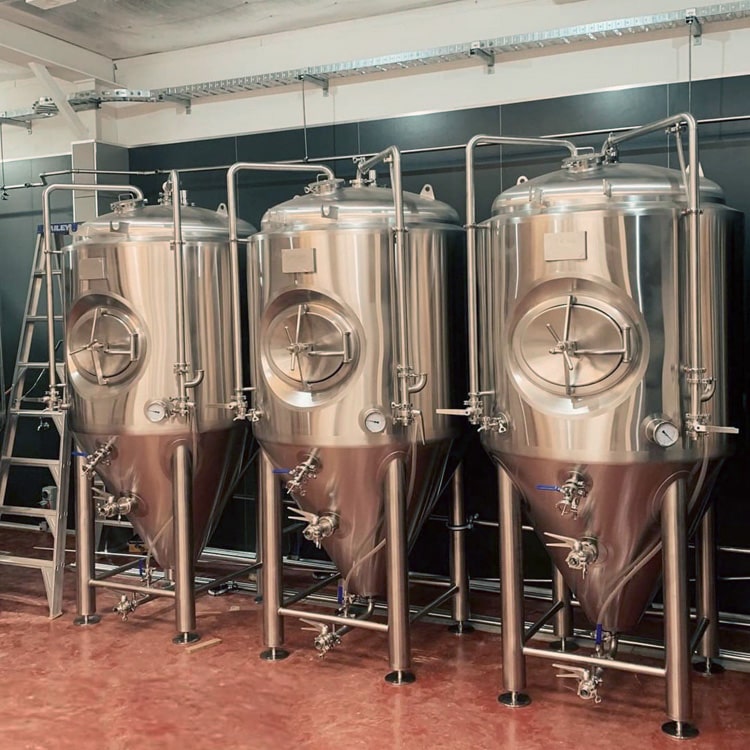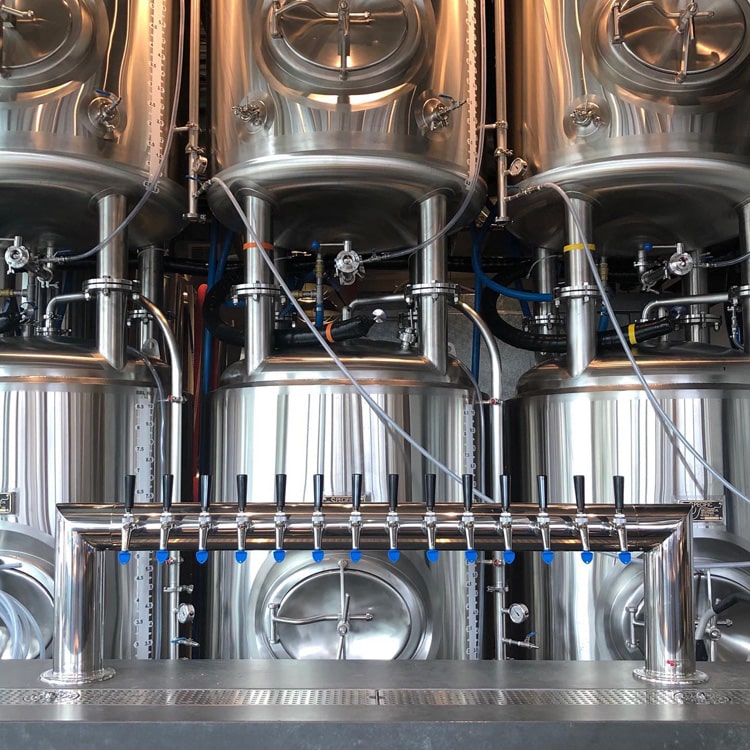 Beer bright beer tank/service tank in brewpub
The set of fermenting system and cooling system consists of :
1000L sinsulated cylindrical-conical tank/fermentation tank/Unitank with two interconnected cooling zones
1000L pressrue bright beer tank for maturation of beer
Compact water/glycol chiller with two digital temperature regulators, two temperature sensors, pump, cooler and heater.
Hoses and fittings to connection between cooler and tank.
Temperature measuring and control system:
The measuring and control system for temperature regulation in tank is buit-in the cooler.
The machine is fitted with two digital thermometer. The first thermometer allows to control the temperature in a glycol water tank. The second thermometer is connected to an external sensor and is used to adjust the temperature in the tank with beverage.
When the temperature changes, the circulation pump will automatically start. After reaching the desired temperature, the circulation pump automatically shuts off .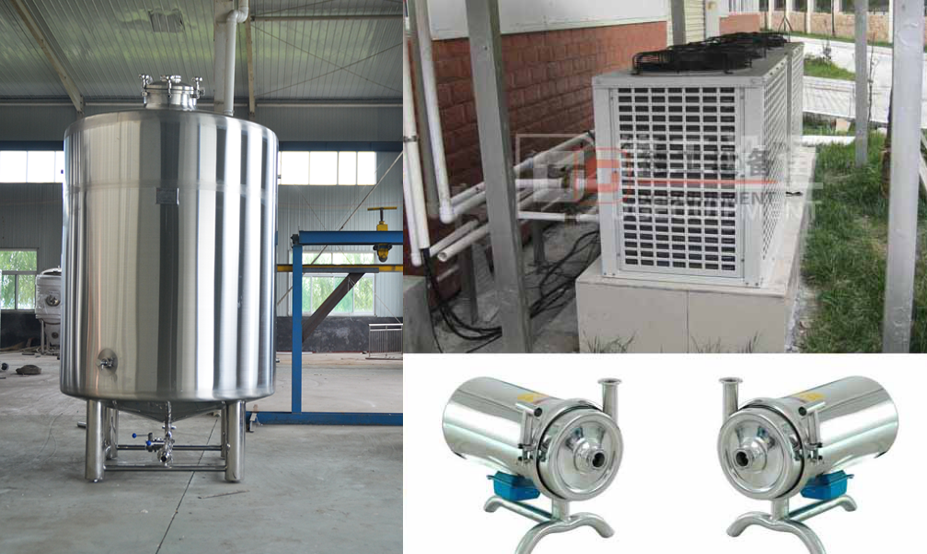 If you have interest in DEGONG brewing equipment,welcome to contact me freely.