Description
DEGONG has been manufacturing and supplying beer brewing project since the 2012.During this time DEGONG has built a large number of beer brewing project around the world.We recognize that every brewer and brewery are different, and we take pride in helping our clients plan their projects from start to finish. Whether you are just looking to start with your first system or looking to expand upon your business that you have cultivated for years, DEGONG has the resources that can help you at every stage of the project.
Turnkey beer brewing project contains several key pieces of beer brewing equipment. The brewhouse of mash tun, lauter tun, brew kettle, and whirlpool, in the skilled hand of the brewmaster, convert grain that has been milled through a specialty grain mill, into sweet liquid called "wort".  Wort is subsequently fermented and finished in specialized beer tanks called fermenters and brite tanks.
The mashing tank have an impeccable heating system,electric pipe or steam heating jacket. Our False Bottoms uses drilled screens as the standard for all of our false bottom screens to improve drainage, increase efficiency and promote consistently clear wort. Sanitation is always top priority when producing your brews.
2 vessels brewhouse with double hot liquid tank
Features
• All our 1-50bbl systems come with complete TIG welded tanks and piping
• Constructed with 304 or 316 stainless steel
• All piping allows for a 100% sanitary system
• All pumps in the brewhouse include 100% stainless steel pumps AND motors,VFD control
• 2, 3, or 4 vessel systems available
• Floor mounted, vessel, or ceiling mounted grist cases available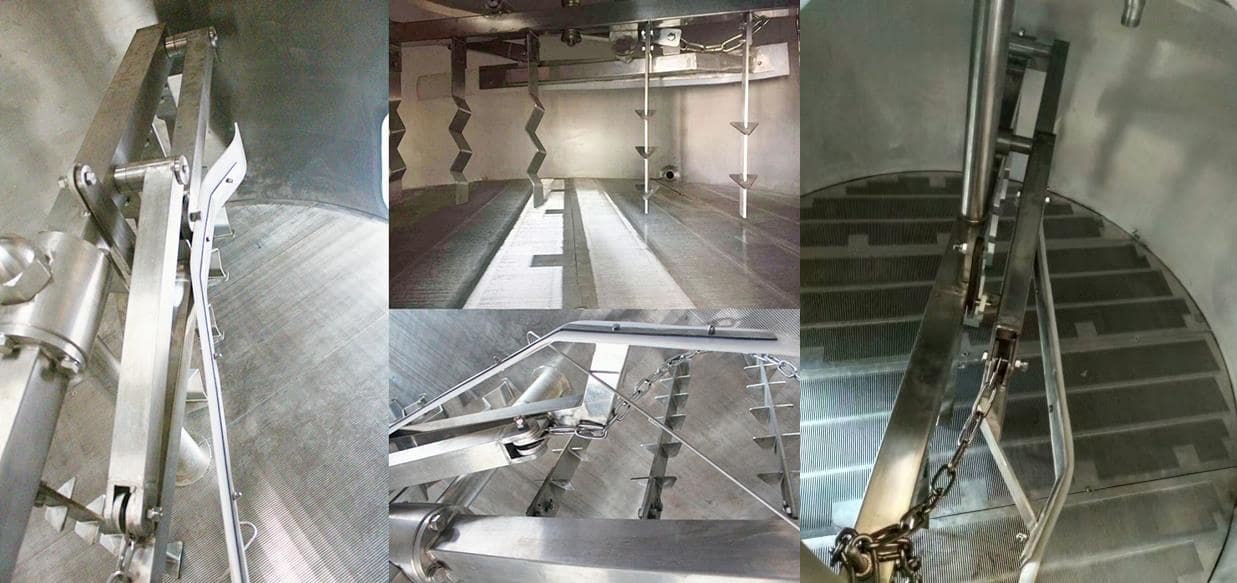 Fermentation system of beer brewing project
Our beer fermenters  polished, ground smooth welds ensure quality sanitation characteristics. Our dimpled, preformed jackets are placed not only on the cone of the fermenter, but also placed on specific locations on the shell according to your production needs. This ensures that efficiencies are maximized and time needed to control the temperature of your product is minimized.
Features:
304 stainless steel
Conical bottom standard at 60 degree; other options are available
Fixed stainless steel legs and bases with adjustable legs
Large diameter legs; one of the largest in the industry
Preformed dimple cooling jackets within cladding
Shadowless manway standard
Stainless steel pressure/vacuum relief valve
Sample valve
Shell and cone insulated and clad
Thermometer with well
Probe well
Custom diameters/height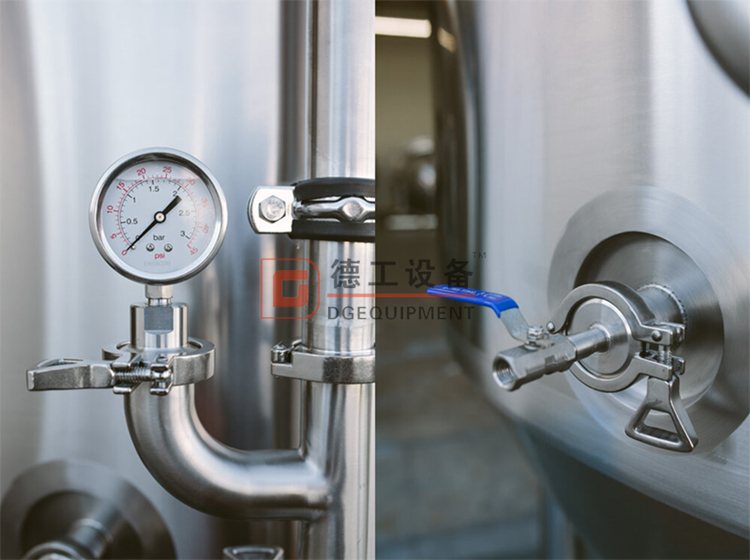 Delivery&Packing
Wooden packing or Frame Packing to avoid demaging during transportation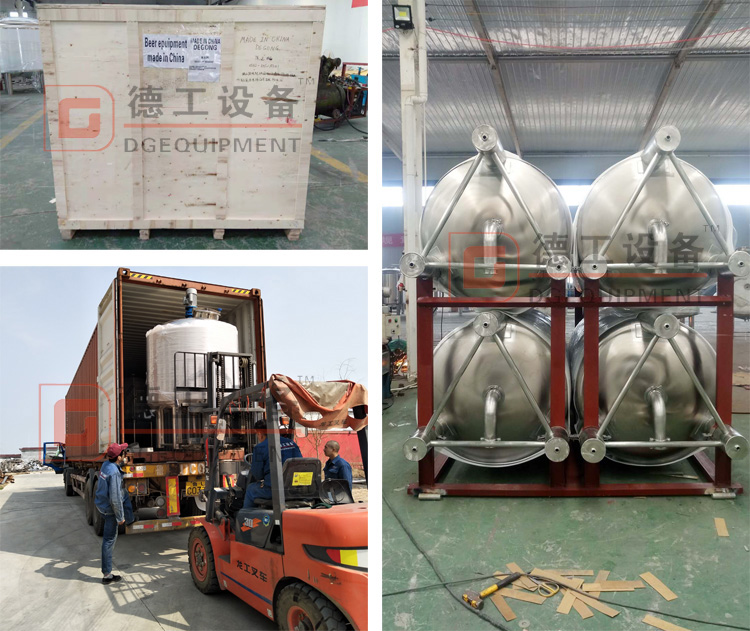 Service
After delivering the equipments to our customers, Degong will arrange special worker to do the track service,because we set up the marketing department for specially dealing with the feedback of customers for providing the satisfied service. Once Degong gets the feedback from customers, we will do our best to deal with it for you.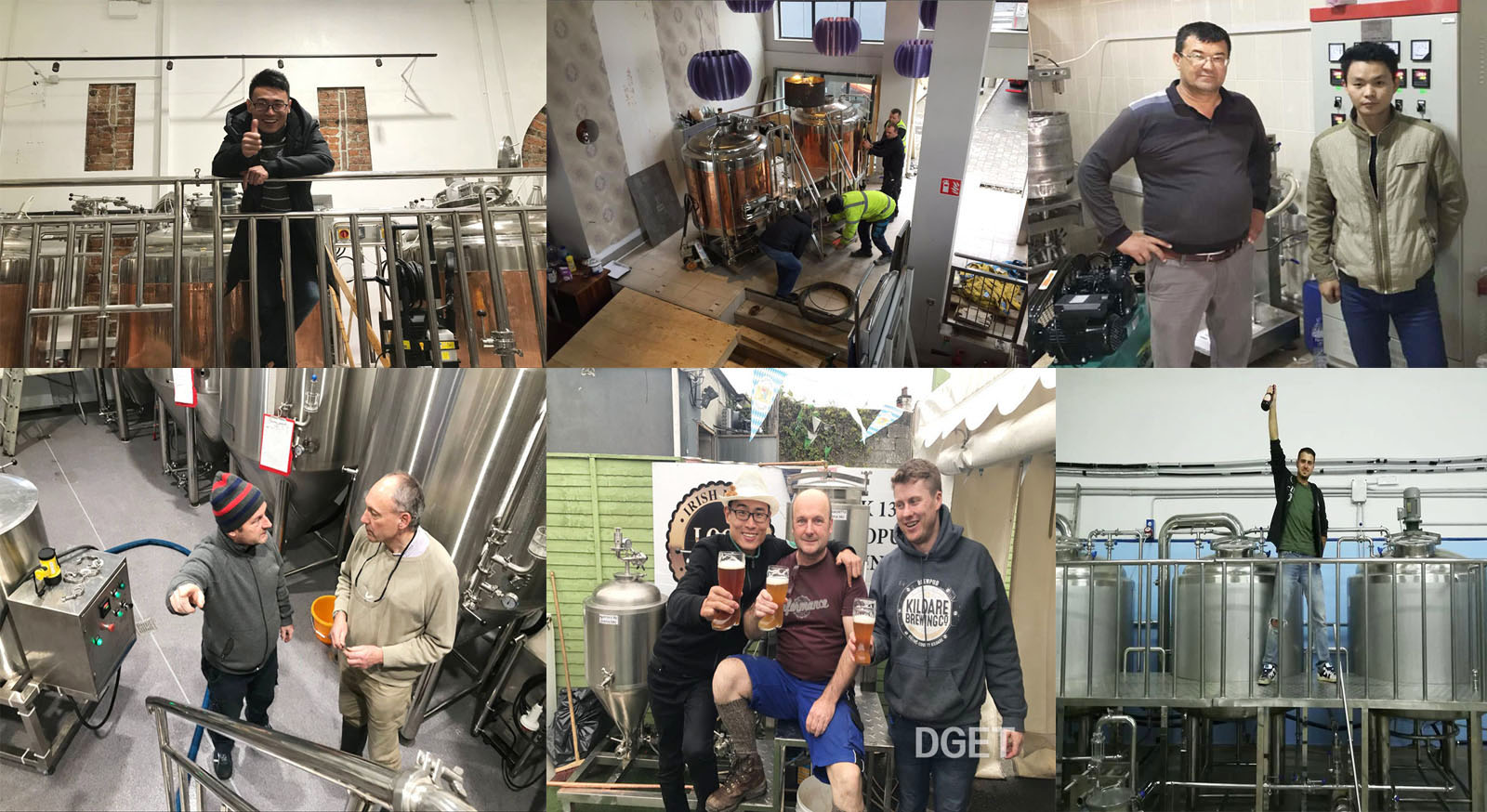 Certification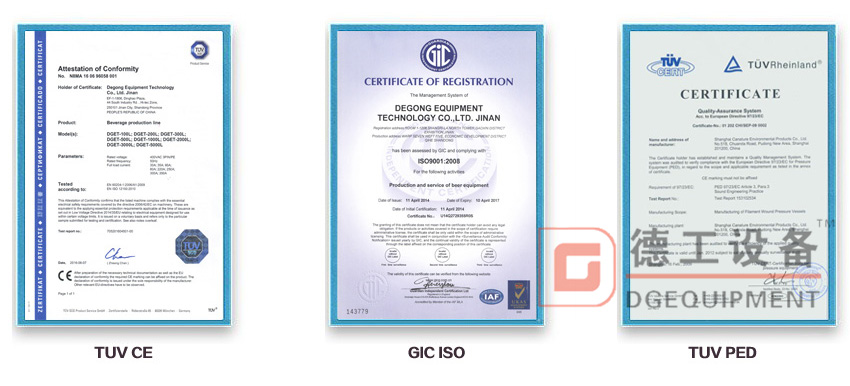 Contact us