Description
Technology, equipment and raw materials are the three major factors that affect the quality and taste of beer. As a fermented beverage, beer brewing requires four main raw materials: barley malt, hops, yeast, and water. The beer equipment serves the beer brewing process. The manufacture of beer brew systems must follow and meet the basic requirements of beer brewing technology.
Before understanding the beer brews systems, we must first understand the main brewing process and process of beer!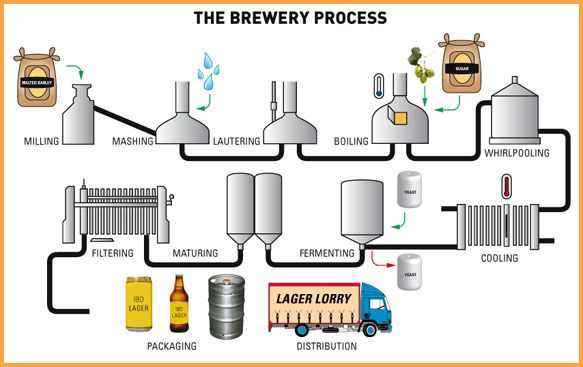 Malt crushing-mashing-lauter-boiling-whirlpool-cooling-oxygenation-yeast-fermentation-maturation-filter-sterilization-bottling/canning/kegging
Beer brew systems introduction
The six basic beer brew systems contain malt miller,brewhouse,fermentation system,cooling system,control system and CIP system.Brewhouse/beer mashing system and fermentation system is the most important two part in the beer brewing progress.
Beer brewhouse/beer mashing system
---
The brewhouse in the basic configuration consists of four units: the mash tank,lauter tank,wort kettle and whirlpool. The brewhouse can be combined to 2-vessels or 3 vessels or 4 vessels freely.And the heating method can be electric heating,steam heating and direct fire heating,you can choose one according to your requirment freely.
2-vessels:mash/lauter tank+boiling/whirlpool tank
3-vessels:mash/lauter tank+boiling tank+whirlpool tank;or mash tank+lauter tank+boiling/whirlpool tank
3-vessels:mash tank+lauter tank+boiling tank+whirlpool tank
Hot water tank and cold water tank are optional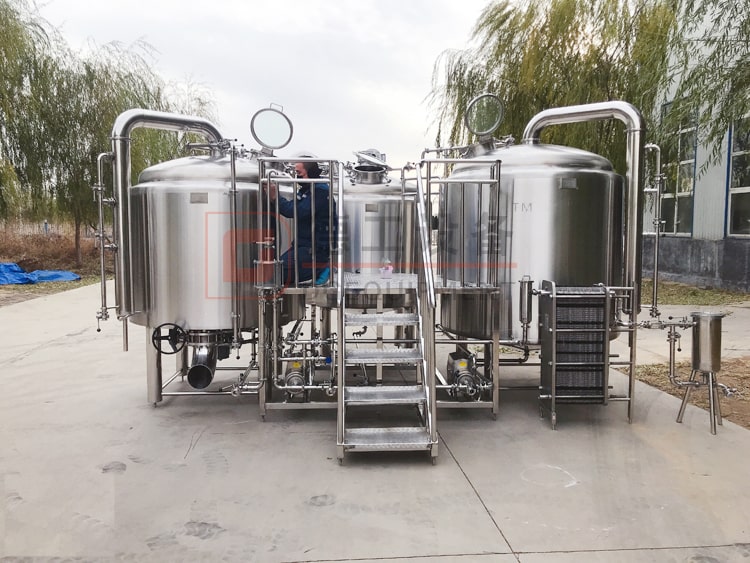 Fermentation tank
---
Alcohol is produced in the progress of fermentation. The yeast performs aerobic respiration first to reproduce in large quantities, and then anaerobic respiration produces alcohol and carbon dioxide after oxygen consumption. Fermentation tanks are constructed using SS 304 or SS 316 as desired, designed as cylinder conical tanks with cone angle between 65 to 72 degrees. These tanks are equipped with dimple jacketed glycol cooling system and insulated with 100mm poly urethane foam.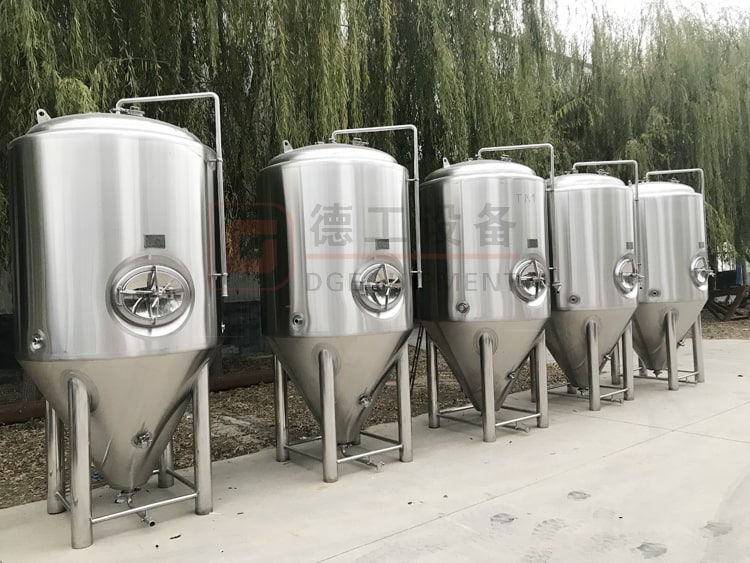 Equipped with:breathing valve on top,hops adding port on top,CIP pipe,pressure gauge,mechanical regulation valve,carbonation stone,sample valve,temperature sensor,drain outlet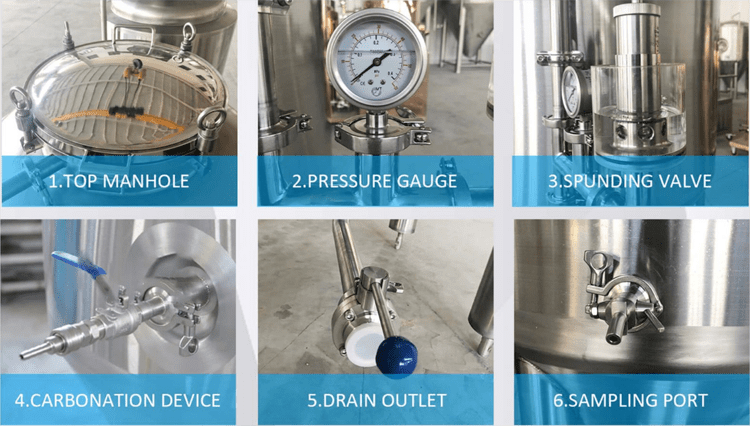 Other systems
---
Except the brewhouse and fermentation tank,there are 4 basic system,which is malt miller,,cooling system,control system and cleaning system.Some craft breweries provide fresh beer locally,so they just need to fill beer in keg or bottles and don't need to filter and sterilizer;Some commercial used large breweries also need pasteurizer to sterilize,diatomate filter to filter,packing machine to package
Company information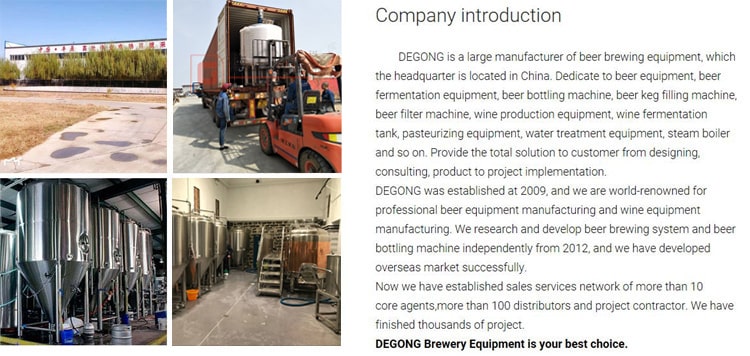 If you have interest in beer brewing industrial,welcome to contact me freely