Description
Brewery equipment applications
This beer brewery equipment which is not only suitable for the small scale beer factory and also suitable for the beer brewing of tourist resorts, hotels, pubs
The beer equipment includes milling system, brewhouse system, fermentation system, cooling system, control system, CIP system and so on.
beer food & beer equipment in pub
Best beer making equipment mill system
Mill machine used roller mill, distance adjustable. It is the most simple, a pair of drawing rollers, the two rollers during grinding relative rotation, the rotational speed of a roller is fixed, the other is adjustable.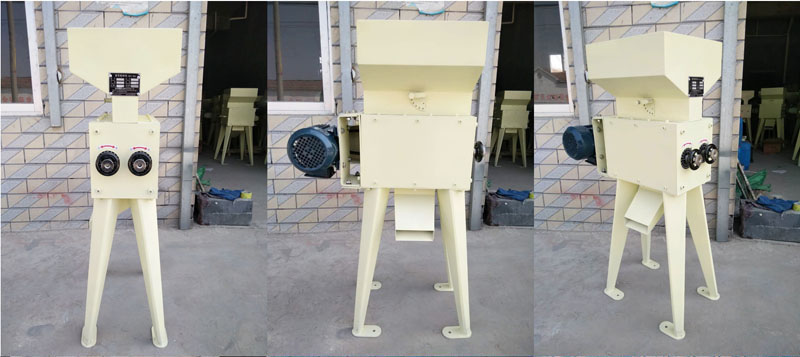 stainless steel mill machine
Best beer making equipment brewhouse system
Usually,for brewhouse, we provide the customer two choices:
Optional 1:
4-vessels, which is 2000L Mash tun, 2000L Lauter tun,2000L boiling tun and 2000L whirlpool tun plus 4000L or bigger Hot water tank to offer enough brewing hot water.It can be save time and get the fastest brewing process.
Advantage: 4-vessel has a high efficiency of saccharification, which can obtain greater benefits.
optional 2:
most common design for 2000L brewhouse may be 3 Vessels, which mash/lauter tun, boiling tun, whirpool tun or mash tun,lauter tun, boiling/whirlpool tun.
Advantage: it can save cost.For customers with limited budget, 3-vessel is the most suitable
You can chose the suitable one according to your brewing technology.
If you have your special design,we can discuss the design with engineer.
Best beer making equipment fermentation system
Fermentation is important in beer brewing. It plays an important role in the taste of beer. The number of fermenters is determined by production, but sometimes it depends on the style of the brewmaster.
Fermentation tank feature
Jacket conical fermenter tanks/unitanks' capacity&quantity customized;
Stainless steel material, compression resistance design, design pressure 0.3Mpa;
Working pressure 0.15Mpa, 48 hours pressure test for both interior and cooling jacket;
Polyurethane insulation and stainless steel cooling jacket, 60 degree bottom cone;Single tank, single control.
best beer making equipment sus304 fermenter
2000L Fermentation tank(stainless steel) details
with carbonation device
with 25% head space
side manway
Material SUS304
Racking arm and discharge port with butterfly valve and fittings;
PLC control, dimple plate cooling jacket.
Insulation thickness: 100mm; Inner tank thickness: 3.0mm; cladding thickness:2.0mm
CIP arm and rotary spray ball
Release and breath valves
Sample valve, mechanical pressure regulation valve
Pressure gauge & Thermometer & Sample valve
Dimple plate cooling jacket with glycol inlet and outlet
Four legs with brace and adjustable bolt
Interior of tank is mechanical polished, inner body polishing ratio 0.4μm. Out plate surface protection welding line Belt Sander Polished
With valves and accessories matched
sample valve&carbonation stone&breather valve&mechanical regulator valve