Description
Beer fermentation tank is also known as Uni-tank ,the different point is that a combination use tank of fermentation tank and brite beer tank, which can carbonate CO2 into the unitank fermenter.
Uni-tank with cooling jackets, insulation and cone bottom. All welding is done under protection-gas atmosphere; inside properly ground, outside ground, cooling jackets welded.Stainless Steel Fermentation Tank completed with a top dished head, fabricated going over to the body in rounding off shape.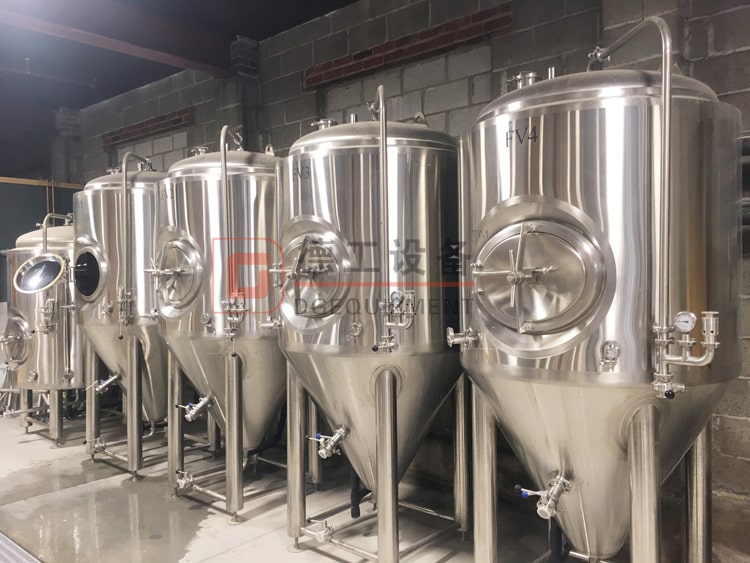 Dimensions

We can provide normal dimension if customer dont have special requirement.If have,we will

Design suitable dimension according to customer's requirement.

Capacity

Nominal capacity plus 25%

Top Head

Dished head

Lifting Lugs

2 lifting lugs

CIP

Removable CIP & fixed spray ball (180° up, 65mm) on 1½" TC with 1½" TC line down to

working height

Wall

Inner thickness 3mm;Outer thickness 2mm.

Bottom Cone

60° cone angle, "1½ knuckle radius to cone

Cooling Jacket

On sidewall and bottom cone – number of zones determined by tank size

Maximum 0.3MPA working pressure, 1" to 1½" FNPT inlet / outlet

Legs

4pcs completely SUS304 heavy duty legs with leveling pad and legs support

Insulation

100mm polyurathane

Manway

Top manway or side manway

Drain

1½"  TC butterfly valve c/w "J" pipe

Tank Material

All quality inspected 304 stainless steel alloy

Exterior Finish

2B with all welds ribbon polished

Interior Finish

 2B with all welds TIG welded with heat stain removed

Tank Pressure

Maximum 0.3Mpa

All accessories on tank

•Full sanitary sampling valve

•1½" TC Vacuum Pressure relief valve on top head

•Mechanical relief valve 2 bar on CIP arm

•Shockproof pressure gauge on CIP arm

•Dry hopping port with solid end cap

•Thermowell for high accuracy temperature sensor

•1½" Raking arm

•carbonation stone

•1½" TC RSL Sample valve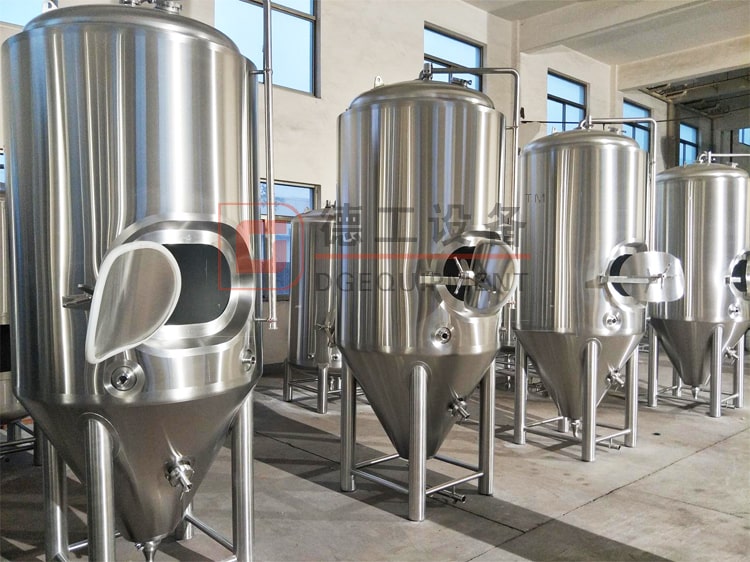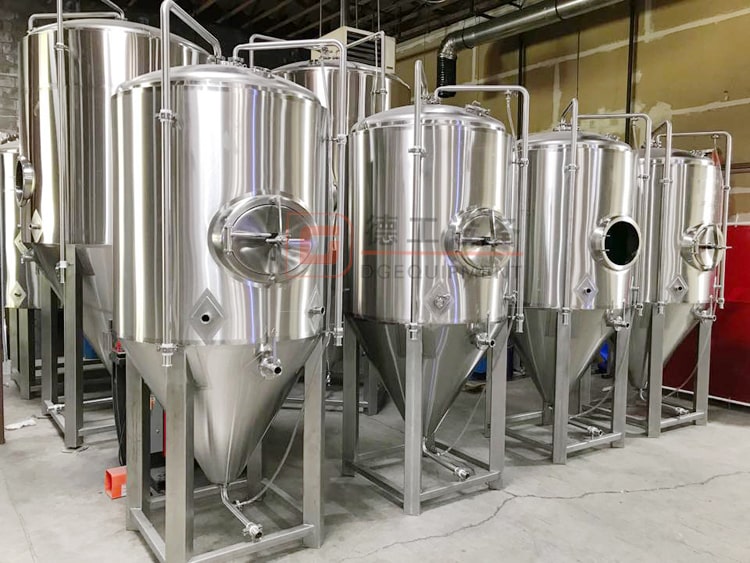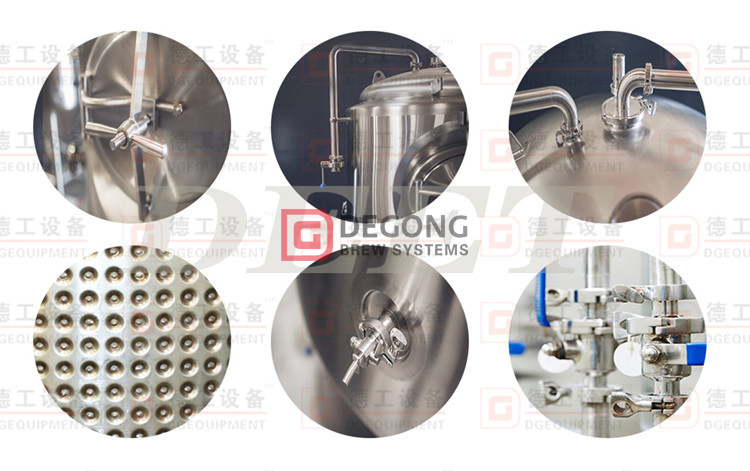 Main Features of 2000L beer Uni-tank-Beer brewery :
Inner Shell: 4mm,  304 Stainless Steel
Outer Shell: 2mm,  304 Stainless Steel
Inner shell design pressure 29PSI(2bar), testing pressure 29PSI(2bar), designed to suit all types of craft breweries.
Inner cooling jacket design pressure 29psi (2 bar).
25% headspace for fermenting process.
Minimum 3 inch Thermal Polyurethane Insulation with both cone and shell coolant jackets.
Chloride ion barrier paint on the out surface of the inner shell to prevent any potential corrosion to ensure longevity.
Tank inner side is polished within 0.6µm sanitary finish.
Tank outside is 2B stainless steel plate(optional brushed stainless, #4 finish).
Shell and bottom cone cooling jacket for better temperature control.
Pillow Plate on shell body and cone; Omega laser welded and inflated.
Hook outside on the shell for ladders.
Other customization possibly available upon request.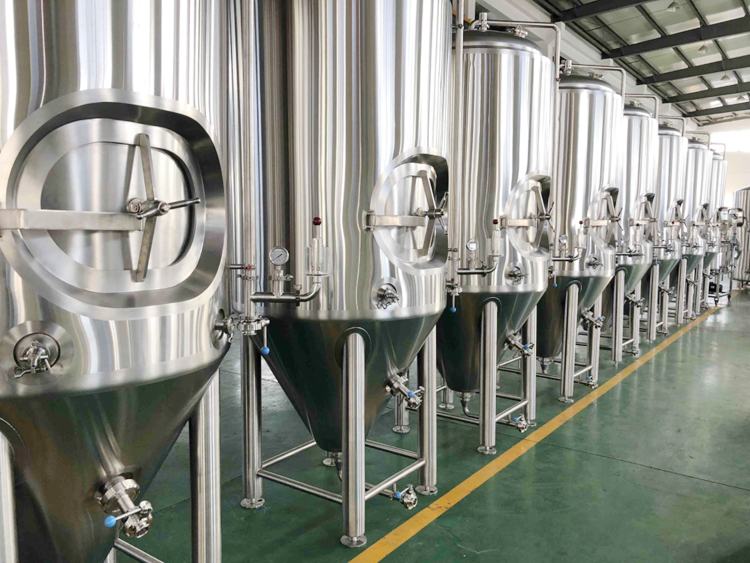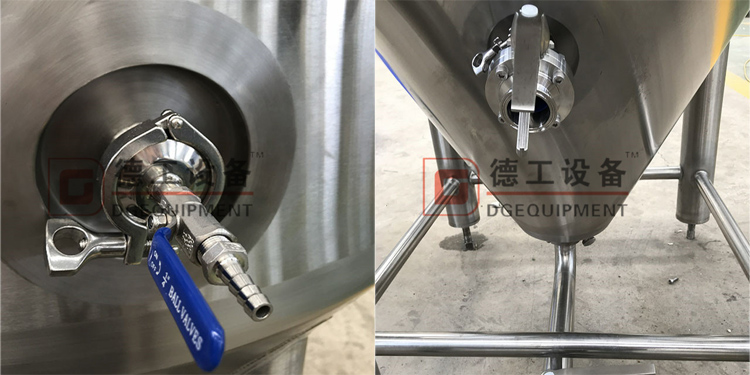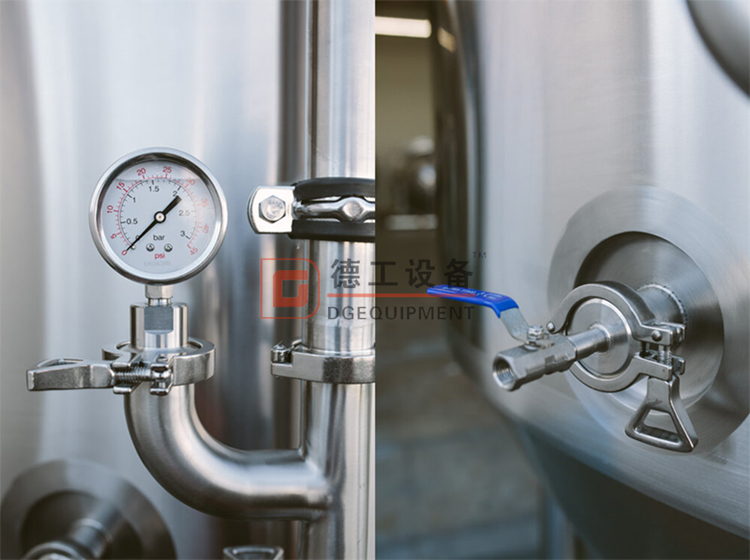 Company information and service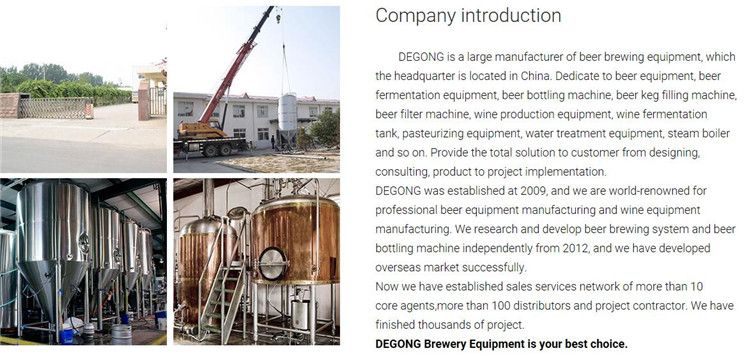 Contact information