Description
Stainless steel, vertical, double-walled, insulated, 60 degree cone bottom, dished head, beer fermentation tank Unitank.Cylindrical and conical parts have independent glycol cooling zones controlled by temperature sensor.Part of dished head forms oval manhole, breathing valve set up at 1.5 bar and sanitation cleaning ball. There is a manhole, a hops hole on the top of the tank.A pressure gauge and a mechanical safe valve are connected on the L pipeline.There are also a sample valve,a temperature sensor,a thermometer in the cylinder of fermentation tank.conical part has bottom outlet yeast removal pipe and outlet for beer transfer to serving tanks. Vessel is supported by 3 tube legs with fully articulating adjustable feet. Tank is also equipped at the top by 2 cable eyes for easier manipulation.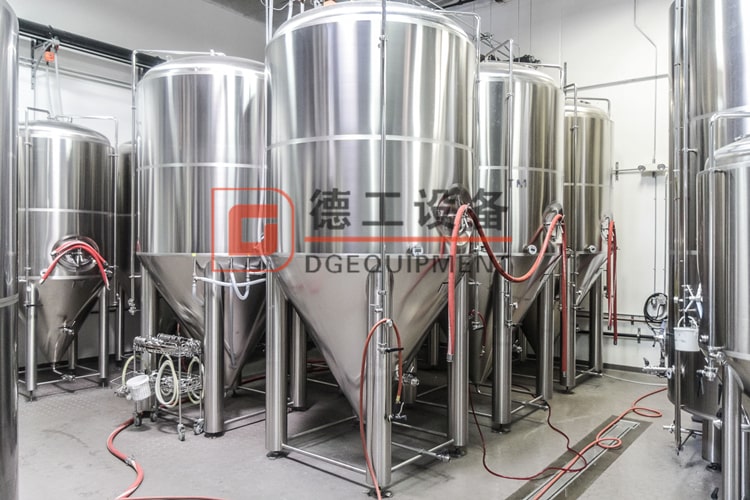 beer fermentation tank Unitank
What is a beer fermentation tank Unitank
Fermentation tanks, or more commonly fermenters, are key components in beer brewing. Fermenters are specialized tanks designed to precisely control temperature and maintain the optimal conditions for fermentation, which occurs once the wort has been transferred from the brewhouse to the fermenter; a conical-bottom design is highly recommended for fermenters allowing for easier yeast harvesting.

Main features of beer fermentation tank Unitank
Outer Shell: 2mm,304 Stainless SteelInner Shell: 3mm,  304 Stainless Steel
Inner shell design pressure 29PSI(2bar), testing pressure 29PSI(2bar), designed to suit all types of craft breweries.
Inner cooling jacket design pressure 29psi (2 bar).
25% headspace for fermenting process.
Minimum 3 inch Thermal Polyurethane Insulation with both cone and shell coolant jackets.
Chloride ion barrier paint on the out surface of the inner shell to prevent any potential corrosion to ensure longevity.
Tank inner side is polished within 0.6µm sanitary finish.
Tank outside is 2B stainless steel plate(optional brushed stainless, #4 finish).
Shell and bottom cone cooling jacket for better temperature control.
Pillow Plate on shell body and cone; Omega laser welded and inflated.
Hook outside on the shell for ladders.
Other customization possibly available upon request.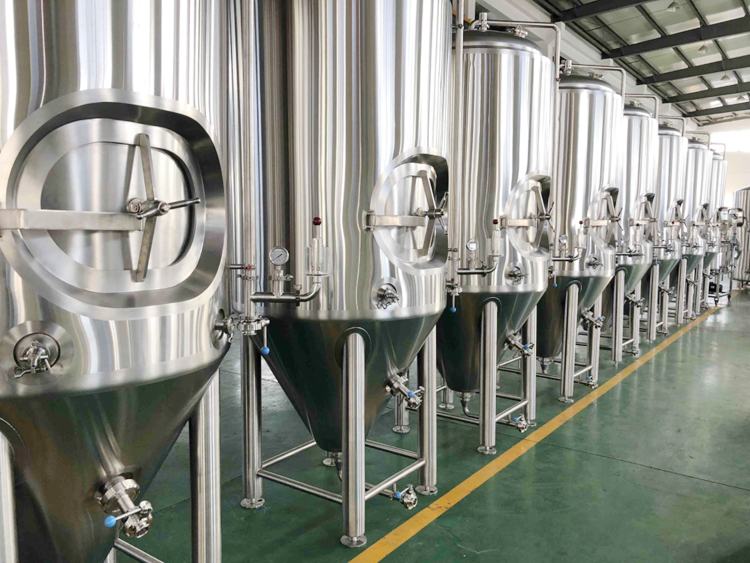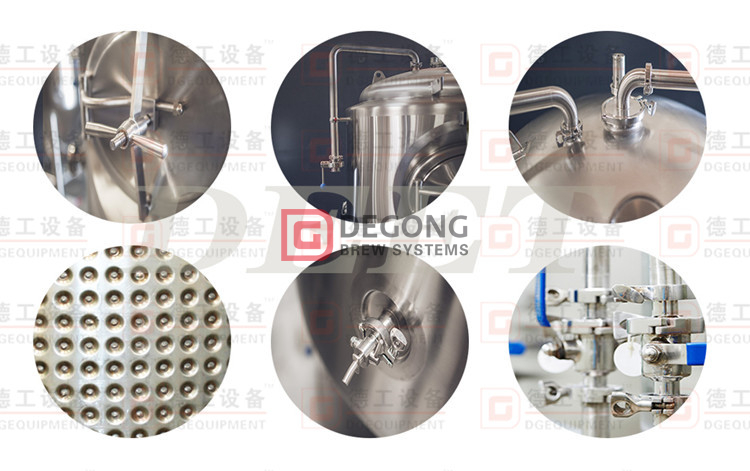 Main Components of beer fermentation tank Unitank
Level Indicator (standard) for inner tank.Manhole on the top head or side (standard).
Vacuum/Pressure combined valve. Tank top fittings, pressure gauge.
Pressure keeping valve with sight glass for controlling and monitoring fermenting process.
Built in rotary spray ball within the inner tank for cleaning.
Sanitary sampling valve, with the shortest connection on the tank, easily CIP cleanable.
Manual ball valve for easy glycol changing over thus temperature control.
Racking arm for beer out on the cone
Other customization possible upon request.(such as carbonation stone,hops adding hole or others)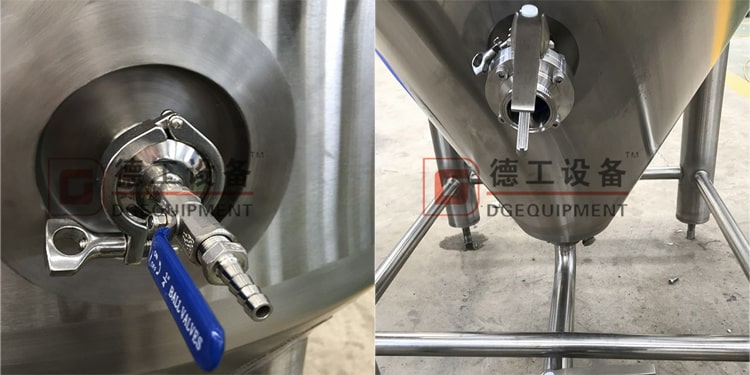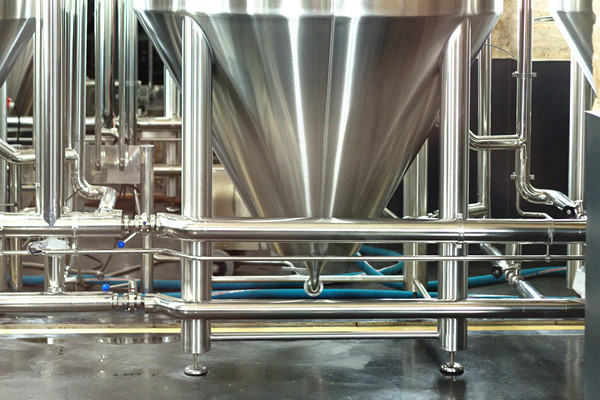 Delivery
The packing will be wooden case or iron frame according to the LCL OR FCL,to asure the tanks will not be destroyed during shipment.

Service
Pre-Service                                                                                                                                          After-Service
Recommend brewery equipment according to                                                              Help customer to install equipment.
customer's requirement.Design appropriate tank's                                                       Train customer how to brew beer.
drawing and layout size drawing based on customer's
space.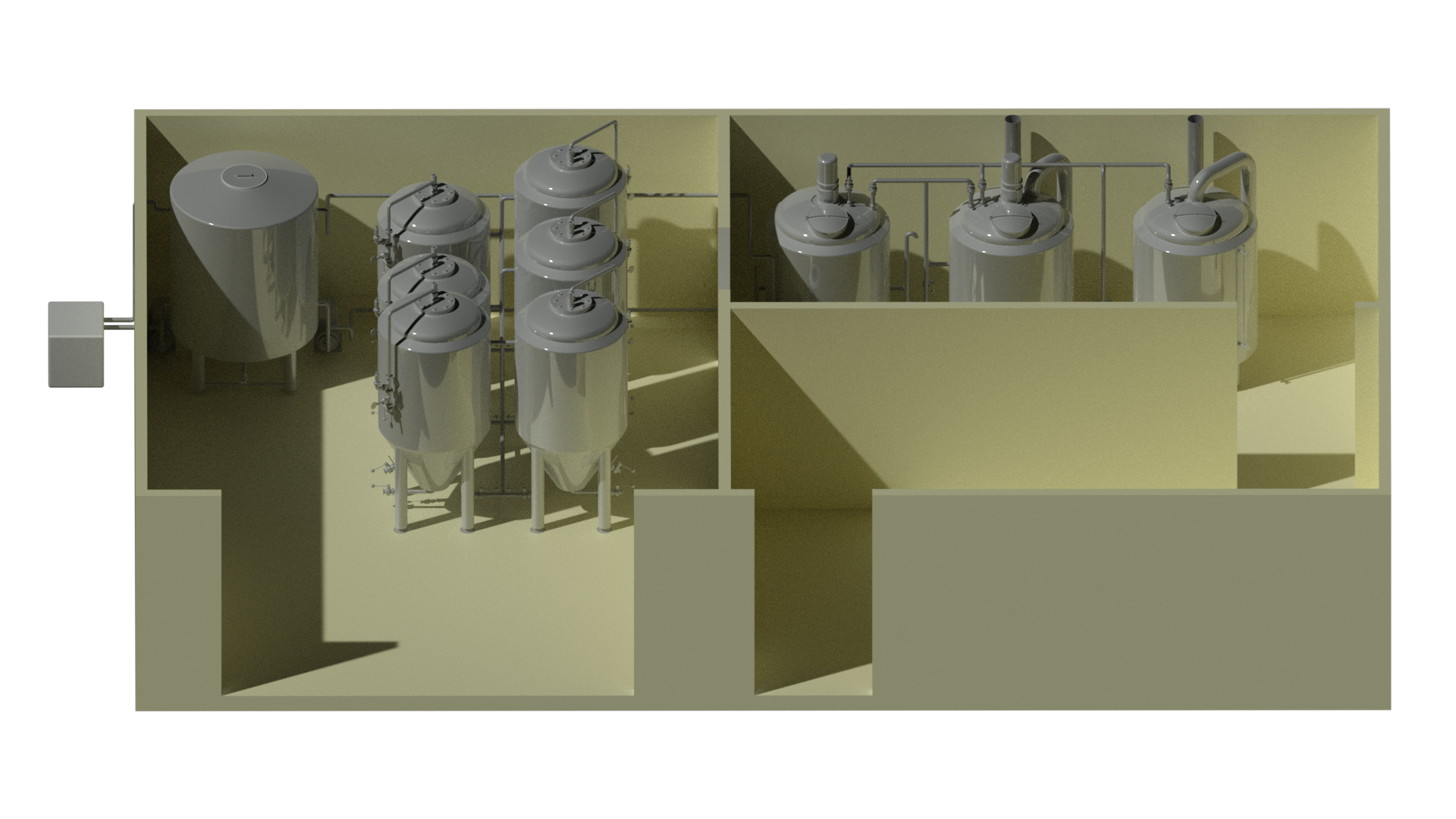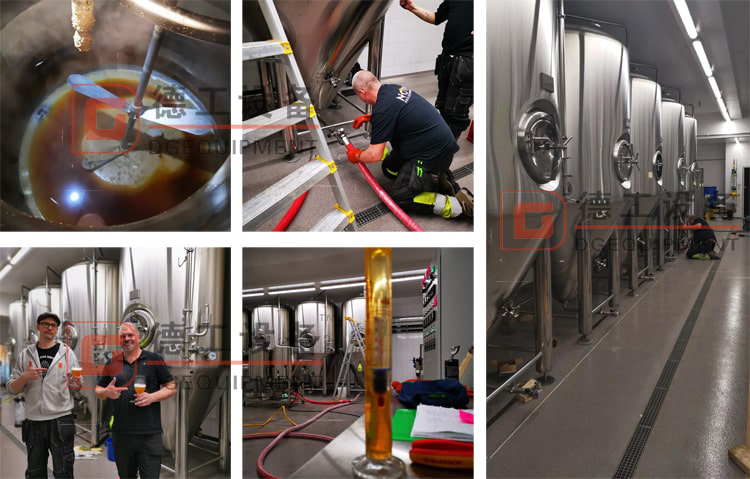 Contact us