Description
Working with all relevant partners world-wide, DEGONG is specializing in managing the design, engineering,  and installation of a brewhouse that helps you achieve your unique brewing process. 2-vessel craft 200L beer brewery equipment  is a good choice for starting your own brewery.
Brewhouse system
---
---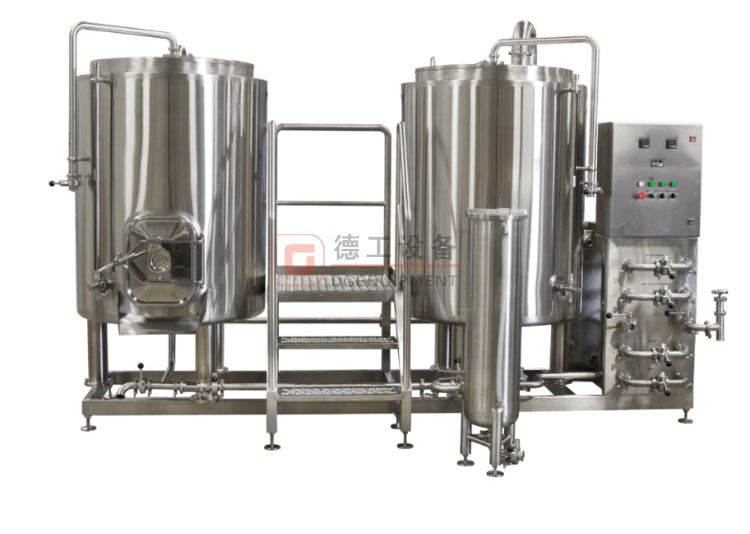 2-vessel 200L brewhouse equipment
Configuration of 200L beer brewery euqipment

2-vessel 
200L Mash/Lauter tun
200L Kettle/whirlpool tun
Heating method
Electric heating
Tubular glass level indicator
Tangential wort inlet
Side mounted grain outdoor with grain chute
Laser cutting V-wire False Bottom
Heating exchanger: 10 square meters
Wort pump: ABB motor, VFD control
Grain raker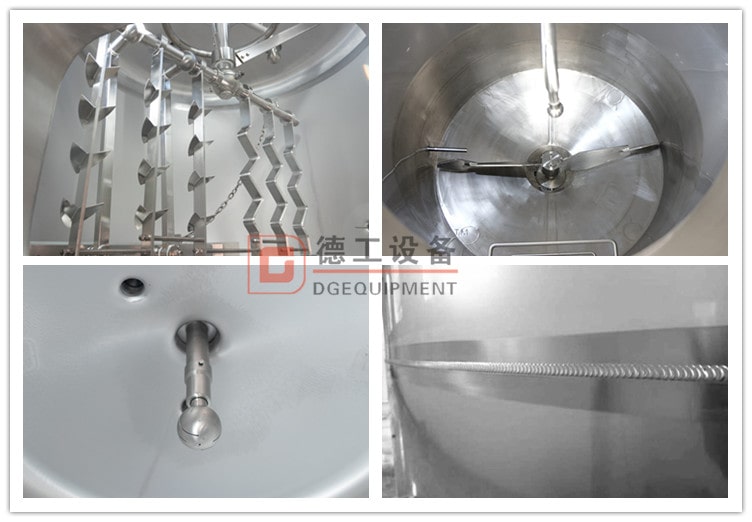 Grain raker&CIP ball&side manhole& circulation
Technical parameters
Material: Inner(SUS304),thickness: 3.0mm;
External-Jacket(SUS 304), thickness: 2.0mm;
Cylinder (sharp type, SUS304), thickness: 2.0mm.
Inner surface treatment: welds grinded to Ra 0.6µm.
Insulation: Polyurethane-thickness 100 mm.
Temperature way:Double metal thermometer
Outer surface processing: Weld polishing processing
Jacket Pressure: design pressure 0.3 MPa, working pressure <0.2 MPa.
Fermentation tank
---
---
Degong's fermentation tank is certified with ISO,CE and TUV,featuring high quality and being applied in beer bar,restaurant, beverage factory in more than 50 countries all over the world. It will be the best choice for the  buyer who want establish the  commercial and industrial brewery for brewing the unique taste of beer. The fermentation system is consisted of fermenter, bright beer tank, yeast tank and other accessories under the technical view.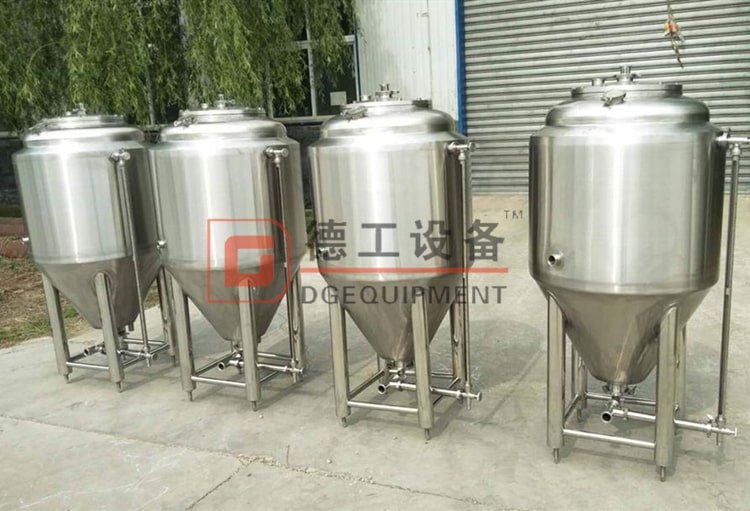 200L fermentation tank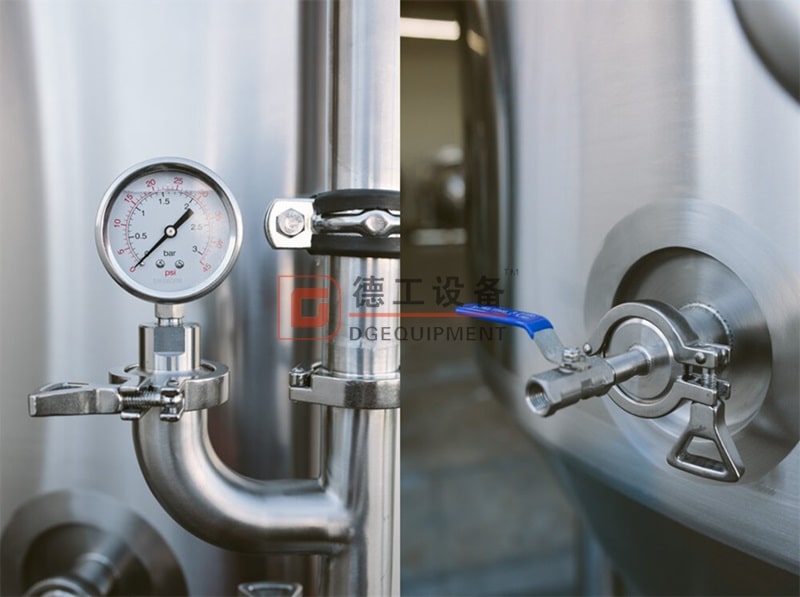 pressure gauge and sample valve of FV
The beer output is depend on the quantity of fermentation tank . Technically speaking, for the 200L brewhouse equipment,4pcs 200L fermentation are suitable.Also you can make choice according to your need.
Certificate
---
---
Our equipment is coming with certifications of PED and our company is TUV approved. We use CE approved components which all reach the food sanitary standard for customers. The quality, specification and function all meet the treaty of contract.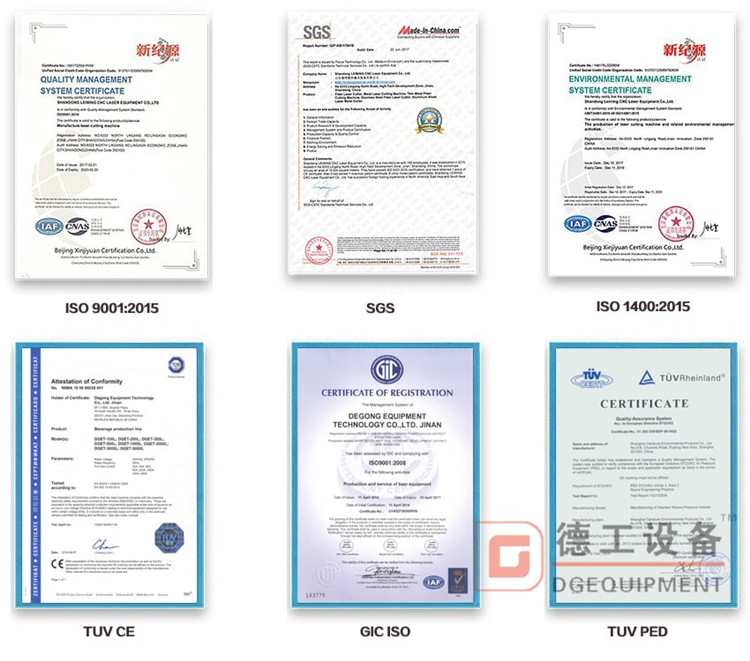 Packing&delivery
---
---
Standard packing:
Cord ,film membrane
Firm membrane, wood box for free fumigation
Transport:
by sea
Delivery :
– We put your order into our tight production schedule to ensure the punctual delivery time.
– Production or inspection report before order packed.
– Shipping notice/ insurance to you as soon as the order is shipped.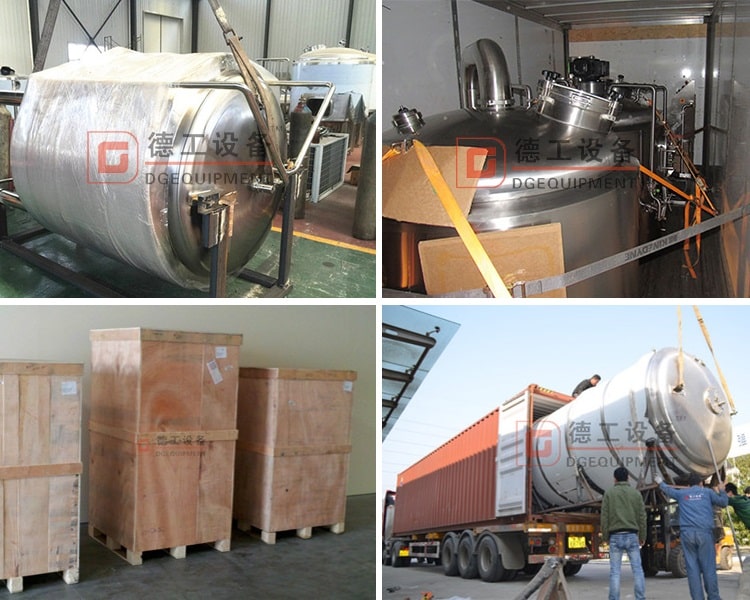 Contact us
---
---
Every beer brewery equipment is unique and requires different specifications. Contact us to get more info.