Description
20BBL brewery tanks brief introduction
---
---
Fermentation Vessels, also known as fermenters or FVs (and occasionally spelled fermentors), are the tanks, barrels, or other vessels where wort is held as it ferments into beer.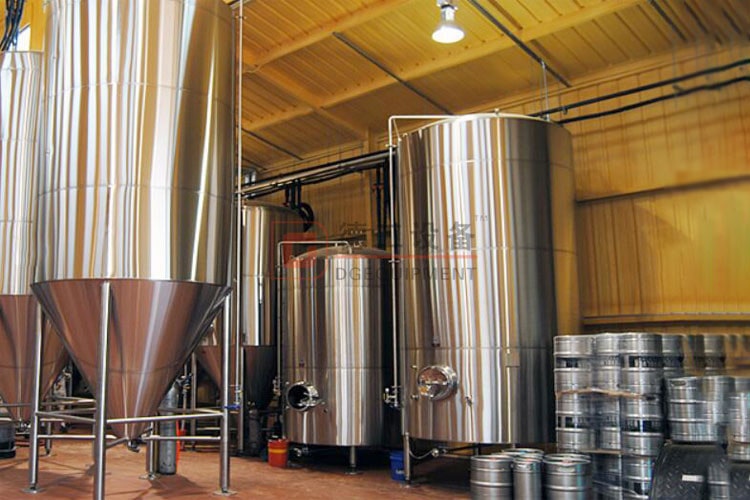 Brewing system equipment cellar tanks 
CCTs, each 20 bbl net and  25 bbl gross content, in stainless steel, with 60° cone, coolable over 1 cooling zone in the wall with glycol or ice water, isolated, covered, with manway, spray head, connection, outlet,
Ø: 1,600mm, height: 3,400mm, without papers, the tanks wer in use with 2 bar.
Main Features:
All material according to ASME standard. (Certification is available upon request.)
Inner Shell: 3mm, AISI 304 Stainless Steel
Outer Shell: 2mm, AISI 304 Stainless Steel
Inner cooling jacket design pressure0.3Mpa
25% head space for fermenting process.
Thermal Polyurethane Insulation with both cone and shell coolant jackets.
Chloride ion barrier paint on the out surface of the inner shell to prevent any potential corrosion to ensure longevity.
Tank inner side is polished within 0.4µm sanitary finish.
Tank outside is 2B or #4 (brushed stainless) stainless steel plate
Shell and bottom cone cooling jacket for better temperature control.
Pillow Plate on shell body and cone;
Hook outside on the shell for ladders.
Other customization possibly available upon request.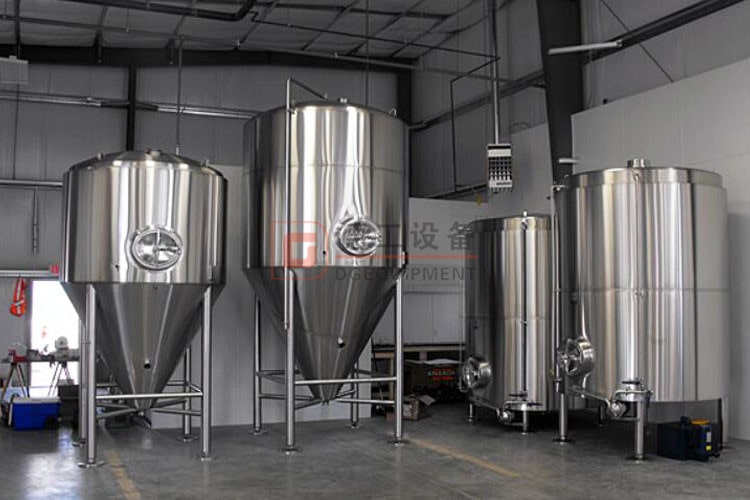 Cylindrical conical tanks brewing system
Main Components:
Manhole on the top or front
Level Indicator (standard) for inner tank.
Vacuum/Pressure combined valve. Tank top fittings, pressure gauge.
Built in rotary spray ball within the inner tank for cleaning.
Sanitary sampling valve, with the shortest connection on the tank, easily CIP cleanable.
Other customization possible upon request.
3mm interior tank wall thickness
2mm exterior shell wall thickness
100mm polyurethane insulation on shell and bottom dish
Adjustable feet with anchor holes
Operating pressure 0.12-0.15Mpa
Dual Zone Dimpled cooling jackets
Full shadowless side manway
pressure/vacuum relief valve
Large dial pressure gauge
Sample valve
RTD temp control thermowell
Large dial temp gauge with probe
CIP arm with spray ball and 360deg of coverage
Carbonation stone with ball valve
20% Head Space
All stainless handle valves and gaskets included
Contact me
---
---
Ready to Get Started Building Your Dream brewery?
Contact DEGONG Alice Today!