Description
Industrial brewery equipment overview
Industrial beer equipment,this set of brewing system including 6 systems, which including malt milling system, mashing system, fermentation system, refrigerating system, CIP system, controlling system. all the material are SUS 304/316,re d copper.
---
---
Mill system
Mill machine used roller mill, distance adjustable. It is the most simple, a pair of drawing rollers, the rotational speed of a roller is fixed, the other is adjustable.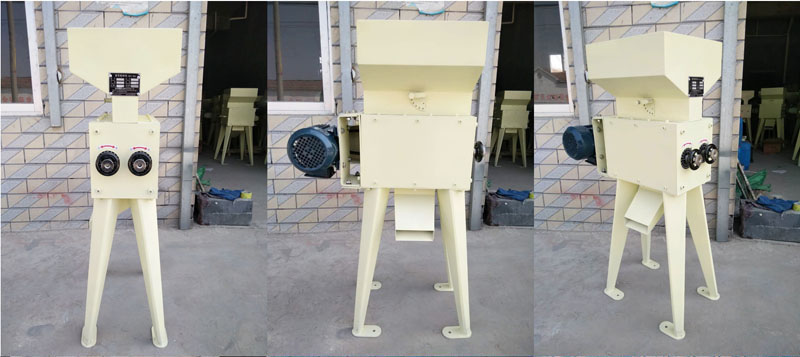 Industrial brewery equipment brewhouse system
The brewhouse system includes mash tun,lauter tun, boiling tun,whirlpool tun and hop dosing equipment.The main equipment adopted international quality standards of sanitary 304 stainless steel, to deal with the tank by plasma cutting, pure Ar-shielding welding, mechanized automatic polishing machine.
4-vessel brewhouse system
spent grains hatch, sight glass, raker with VFD, cleaning ball
Industrial brewery equipment fermentation system
Dished head and cone bottom, with Polyurethane installation and dimple cooling jackets. There is a cooling jacket on tank cone section, colummar part has two or three cooling jackets.
It can meet the relevant requirements of cooling, guarantee cooling rate of fermentation tank, help to precipitation and storage the yeast.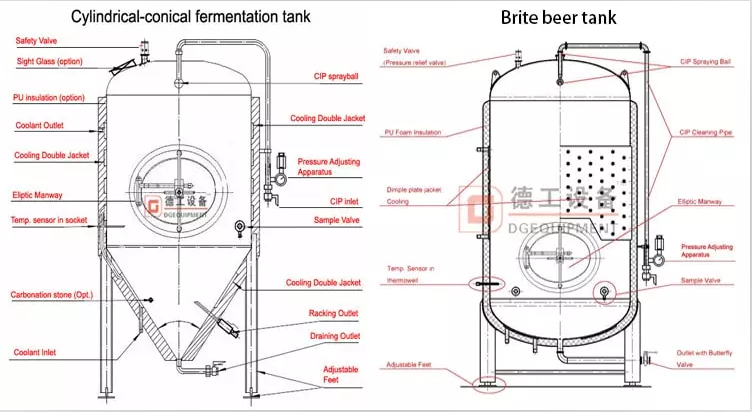 bright beer tank
Cooling system (glycol water tank&chiller)
Beer refrigeration system is mainly used for cooling the saccharifying wort and fermentation, it plays an important role in the whole process of brewing beer.
Our factory refrigerating machine is home famous brand with stable performance, excellent refrigerating effect, low accident rate. Optimum allocation of refrigerating system can greatly reduce the wastage of the energy, ensure the stable operation of the beer brewed.

CIP system
CIP system include lye tank, Hydrogen Proxide tanks and line valves. Alkaline cleaning can removed the fat and protein by saponification, to improve product safety. After the CIP treatment, clean bright surface, no water, no savor, no dirt. And the device is easy to operate, strong security.
Control system
The PLC controlling system includes Siemens programmable controllers, industrial personal computer and other auto-controlled on the operation platform. The technological parameter can programm, set automatic or manually according to customer"s requiremnet, the technological requirements for different production objectives.
If you have interest, get in touch with me freely.