Description
We produce the micro brew kit of stainless steel or red copper. The machine is not only suitable to the industrial brewery room, but also suitable to the restaurant,bars and brewpub. Industrial design of the complicated wort production machine in the middle of the restaurant is a good marketing tool which pull a customer attention.The output of micro brew kit depends on the type and size of mashing equipment, the size and number of fermentation tanks, and the fermentation cycle of beer.
Mashing system introduction
---
The mashing system is built entirely of 304 stainless steel. It is the core of the whole set of micro brew kit and is responsible for the process of making malt into wort. Namely: "mashing-lautering-boiling-whirlpool" four main process steps. We can comebine these four functional steps freely. For 400L micro brew kit,mash/lauter tank+boiling/whirlpool tank is a common configuration.
Mash/lauter tuns: Whether you are looking for smaller, single tanks for nano/pilot systems or large, full rake agitation systems with combination vessels or separate mash mixer and lauter tuns, we can create the tanks you need for your brewing procedure. All tanks come standard with full CIP, false bottoms, nd hot liquor piping, and heavy duty agitation on systems
Kettlle/ whirlpool tanks: Brew kettles are outfitted with multiple drain outlet with tri-clamp fittings for clean and easy impurity removal. It has a tangential inlets to create combination boil kettle/whirlpool vessels and cut down the equipment footprint for smaller breweries.
Hot water tank is an optional
Electric heating,steam heating or direct fire heating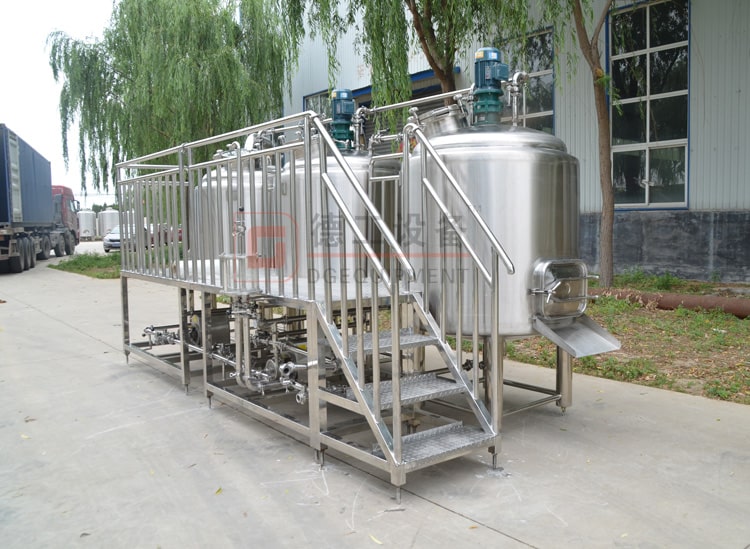 stainless steel micro brew kit
Except the main brewing tanks, other accessories generally include plate heat exchanger, work platform, yeast add vessel, wort aeration, wort grant and mash pumps,pipes etc.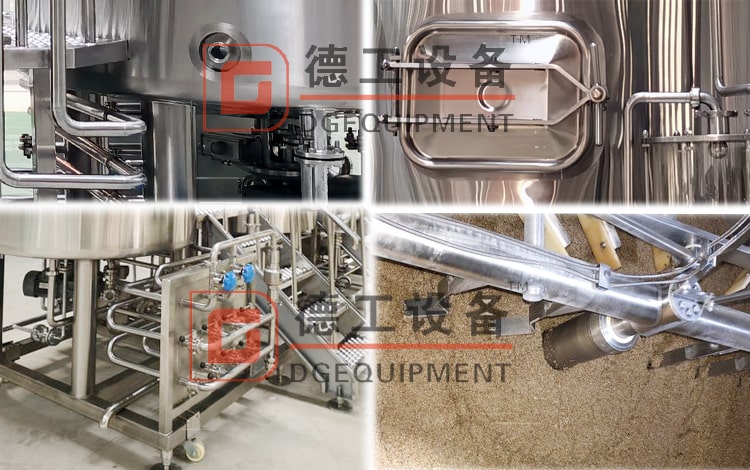 Fermentation tank information
---
The angle of the cone bottom is generally 60°-80°, and also 90°-110°, but this is mostly for large-capacity fermentation tanks. Generally, the diameter-to-height ratio of the tank is usually 1:2—1:4. The fermentation tank should not be too thin and high, so as not to cause strong convection and affect the sedimentation of yeast and coagulum. The working pressure of the general fermentation tank is 0.2MPa-0.3MPa. The inner wall of the tank must be smooth and flat.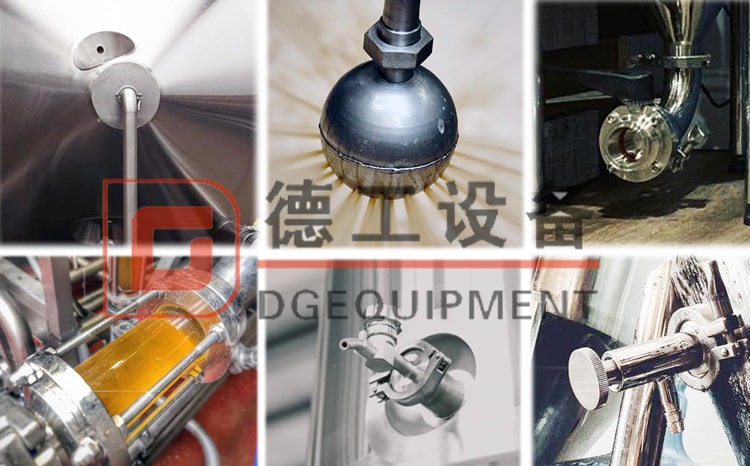 Uni-tank, pressure-tested for carbonation
More than 25% headspace above effective volume
CIP cleaning arm, with 360° coverage via our slotted, rotary spray-ball
CO2 blow-off arm
Rotating racking arm, with easy turn handle
Sample port with perlik style valve
Carbonation stone for single-vessel carbonation
Pressure / vacuum relief valve ("PRV")
Dry hops adding port
High accurency temperature sensor
Available with pressure-tested glycol dimpled jacket cooling system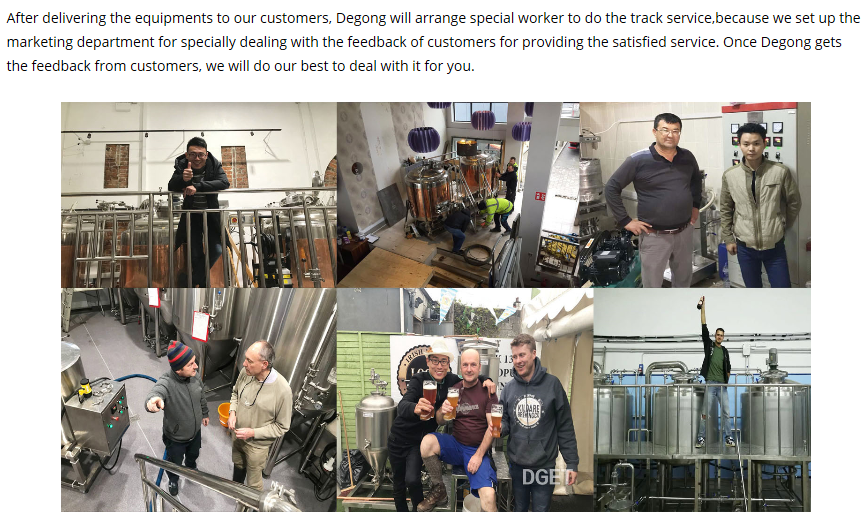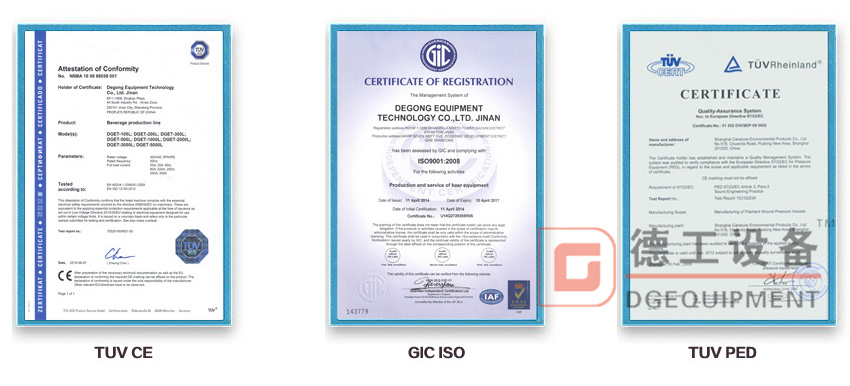 The complete brewery tanks also should contain malt crush system,bright beer tank,cooling system,CIP system,control system,kegging or bottling or canning machine,filter system,water treatment device,pasteurization machine and so on.
If you want to know more details,welcome to contact me.