Description
5 barrel 2 vessels beer mashing system is very popular for restaurant/brewpub/microbrewery.DEGONG 5 Barrel 2 vessels beer mashing system is accord with highest Europe standard.We have sold many sets of brewing equipment in Europea,such as Germany,Belgium,Ireland,Sweden,Switzerland,Italy………All of our electric components is accord with UL certifications,and the whole set of equipment will be accord with TUV certification.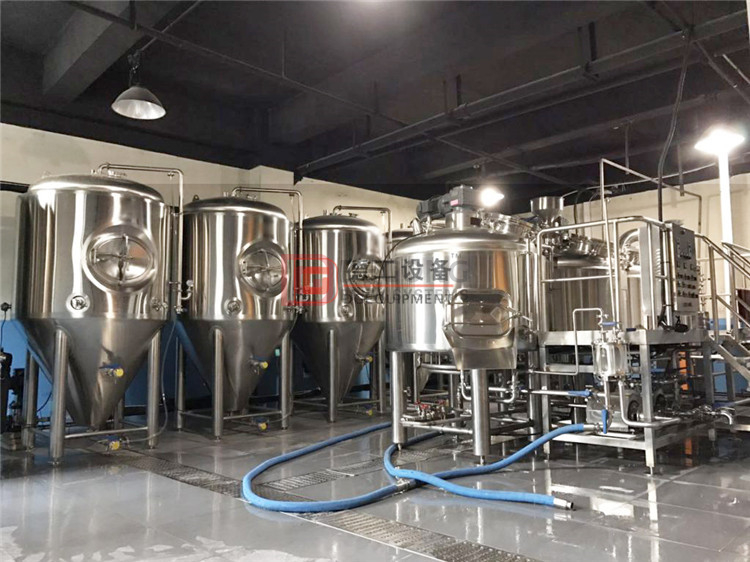 The brewhouse can be combined freely.Let take 2 vessels beer mashing system as a reference.
5 bbl mash/lauter tun is a necessary addition to any 5 bbl brewing system.  Mash/lauter Tuns are essential to the fermentation process and are where the complex starches are converted into fermentable sugars.
This 5 bbl insulated mash/lauter tun will help the brewer maintain a constant, even, mash temperature.  The RAKES are used for better efficiency and ease of use, and the PLOW will help empty the mash tun by scraping the grains out of the side manway.  The built in clean in place system (CIP spray ball) and rectangular manway will make this stainless insulated mash tun very easy to clean.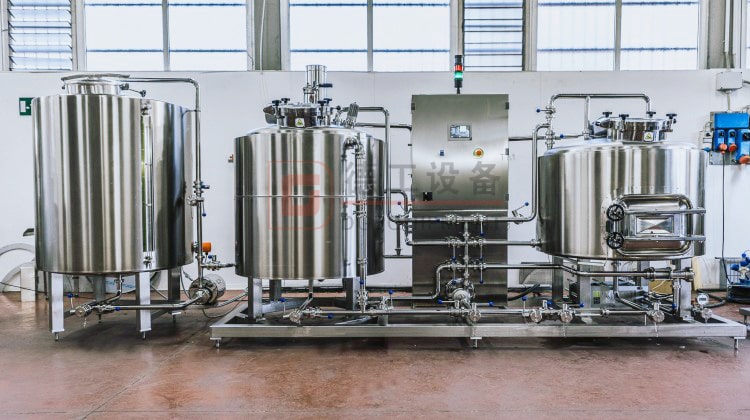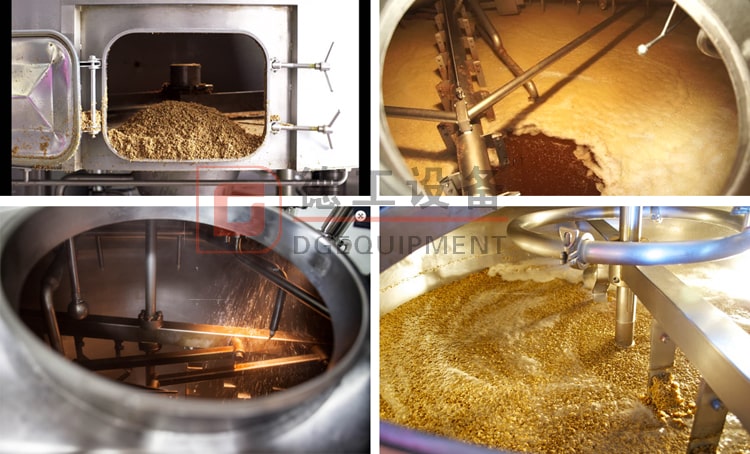 5bbl brew kettles/whirlpool tank has enough capacity to allow for head space for foaming, evaporation, and shrinkage due to cooling.  This 5 bbl brew kettle has the ability to both boiling and whirlpool, which will free up valuable floor space in your brewery and will save you money on brewing equipment.  Conveniently sized, it does not need a platform, and is wide enough to accommodate 5 bbl and still be operational from the floor for an average sized person.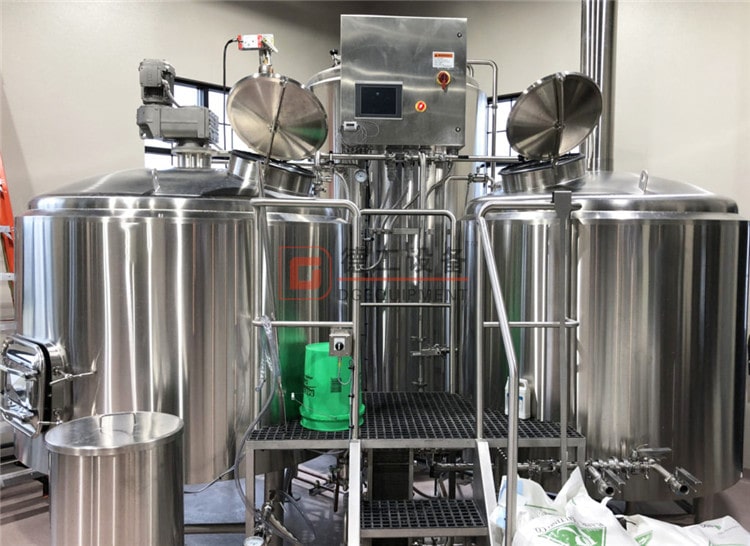 Other configurations:Mashing system–5BBL turnkey beer manufacture machine(Customzied)
1) 2 vessel brewhouse: Mash/lauter tun, kettle/whirlpool tank,10BBL hot liquid tank
2) 3-vessel brewhouse:Mash/lauter tun, brew kettle,whirlpool tank,10BBL hot liquid tank
3) 4-vessel brewhouse:Mash tun,lauter tun, brew kettle,whirlpool tank,10BBL hot liquid tank
Features:
Standard features include:
304 SS or 316LSS or copper.
30% head space at least for each tank
Motorized mash mixers, lauter rakes and spent-grain plow
ABB Siemens motors/pumps on the whole system
Stainless steel process piping, work cabinet and control cabinet
Siemens/Schneider/Omron electric element
Grirst hydrator bowl with hot/cold liquor blending
Sight level indicators on fermenting system.
Insulated with a minimum of 100mm Chloride-Free PU Insulation.
Interior Finish: Overall polishing to 0.4 μm without dead corner
Adjustable Levelers provide a level tank regardless of floor slope;
Optional items include:
Wort grants
Dual-stage heat exchangers
Wort oxygenation assembly with wight glass
Hop backs
Flow meters/totalizers
Full skid mounting.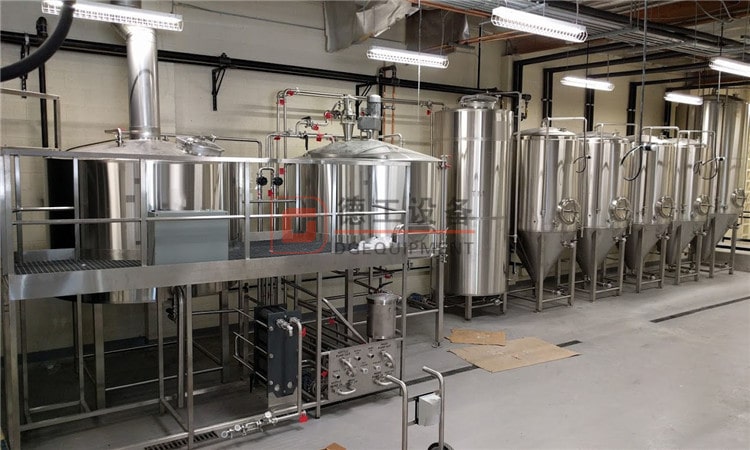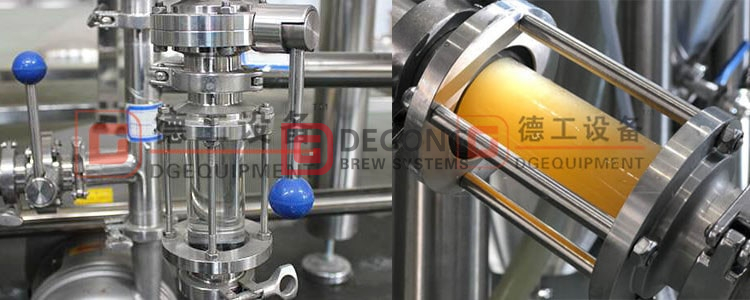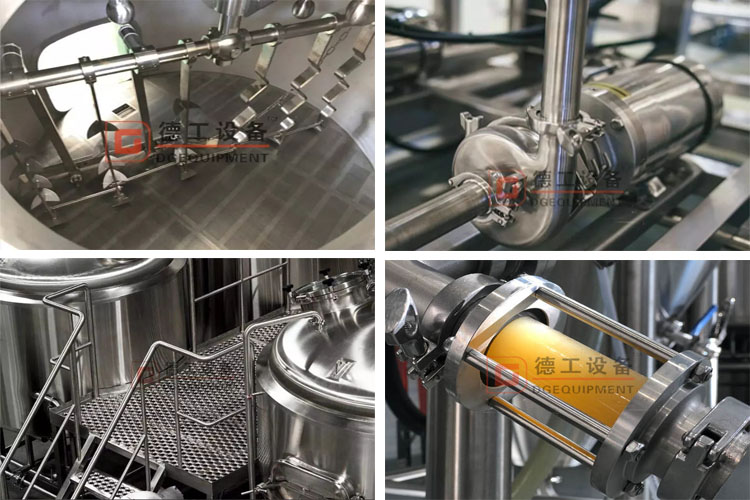 Wooden packing or Frame Packing to avoid demaging during transportation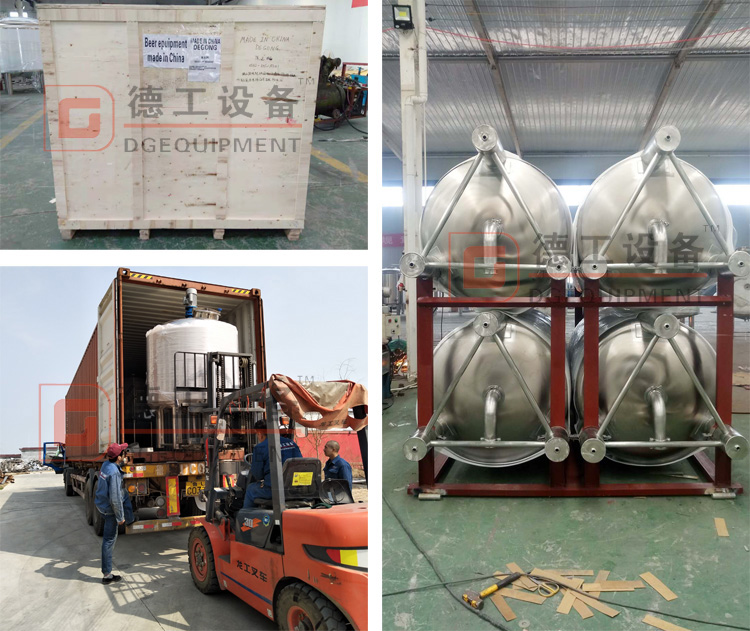 After delivering the equipments to our customers, Degong will arrange special worker to do the track service,because we set up the marketing department for specially dealing with the feedback of customers for providing the satisfied service. Once Degong gets the feedback from customers, we will do our best to deal with it for you.