Description
Micro brewery equipment for restaurant pub is suitable for brewing business who supply fresh/craft beer within their own venue such as small bars, 20-100 sets restaurants etc. Usually 200L 300L 500L 1000L micro brewery equipment for restaurant pub include more flavors of beer and sell beer with kegs or taps or directly from the fermentation tanks. To turnover the fermentation tank quickly, serving tanks are also needed.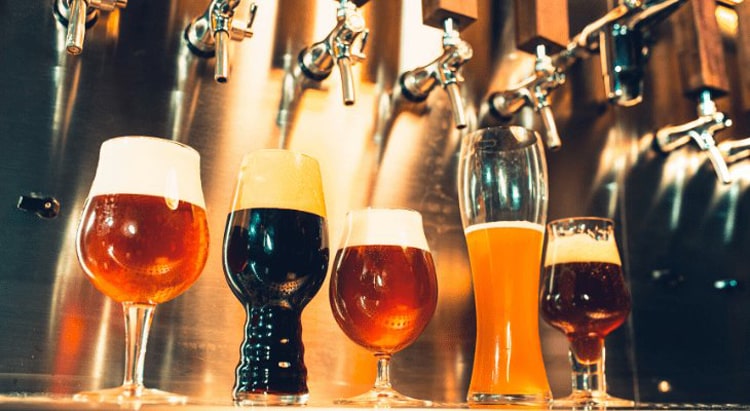 Draft beer in hotel/resraurant/brewpub
Introduction of beer brewhouse
1.Beer brewhouse
The function of beer brewhouse is to the converse malt into fermentable sugars. The process includes mashing, lautering, boiling and whirlpool. If you want to save space, money, and time,2 vessel brewhouse can can meet your requirement.If you want to improving mashing efficiency, we can add a HLT (hot liquor tank) .If you wanna volume-produce,we also can provide 3-vessel,4-vessel,5-vessel brewhouse………..
2-vessels brewhouse(MLT+KWT):Mash/lauter tank(MLT)+kettle/whirlpool tank(BWT)

3-vessels brewhouse(MT+LT+KWT):Mash/lauter tank(MLT)+kettle(KT)+whirlpool tank(WT)

4-vessels brewhouse(MT+LT+KT+WT):Mash tank(MT)/lauter tank(LT)+kettle(KT)+whirlpool tank(WT)

Electric heating, steam hetaing or direct fire heating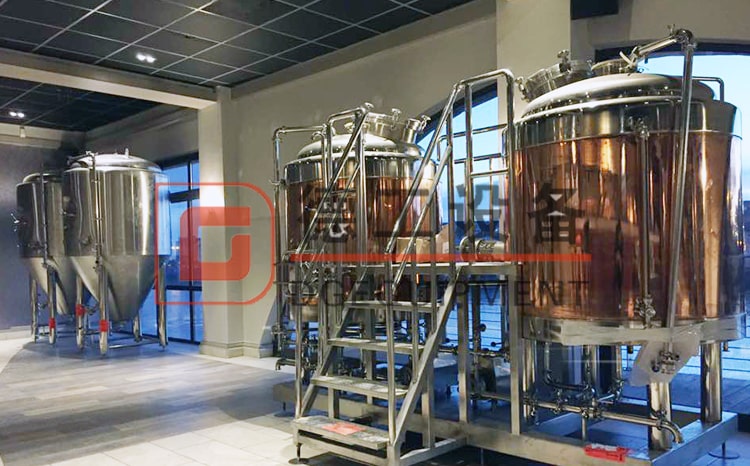 Copper beer brewhouse is a better choice for the public place,such as hotel/restaurant/brewpub
2.Beer fermentation tank
Our fermentation tank feature an impeccable interior finish and an easy installation. We have included many of the necessities such as a   shadowless manhole, pressure relief valve, apunding valve,sample valve, pressure gauge, temperature sensor,carbonation stone,rotating racking arm, solenoid valve, all valves and piping so you can purchase with confidence.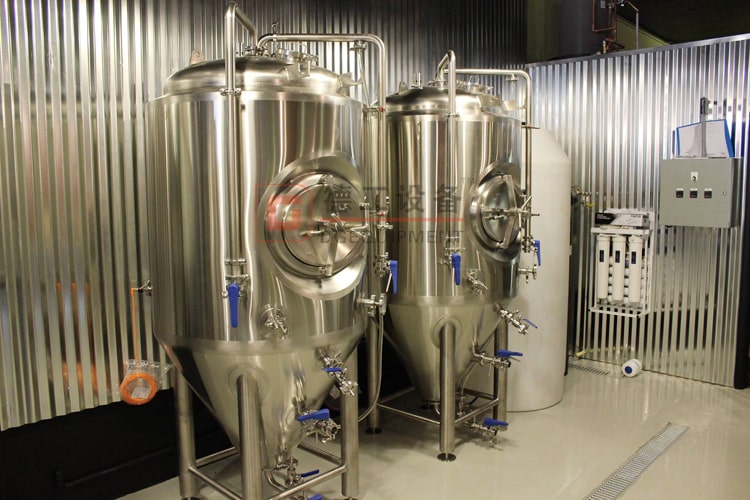 3.Cooling system
Function: Used for cooling wort in heat exchanger when it finished the mashing in brewhouse, and cooling wort in fermentation tank in the fermenting period.
Component: Glycol water tank, solenoid valve, glycol water ump, stainless pipeline and etc.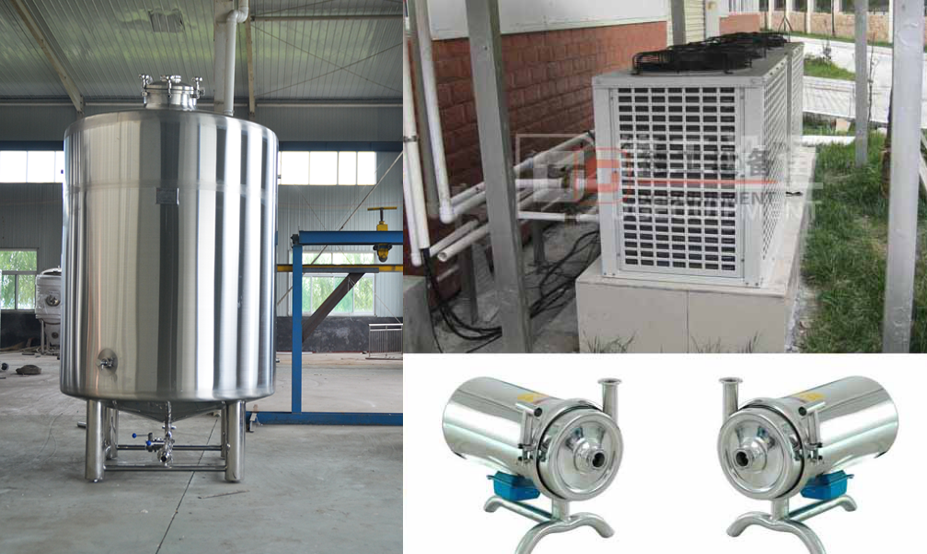 4.Milling system
Function: It is used for malt milling.It is the first part of beer brewing equipment.
Component: Malt miller, belt, belt pulley, motor, and so on.
5.Control system
Electrical controlling cabinet with temperature, on-off
Temperature controller, thermocouple, solenoid valves etc are included
PLC with touch screen panel for special request
6.CIP system
Component: Disinfection tank, Alkali tank (with heating element), cleaning pump and etc. It is the seventh part of beer brewing equipment.
Purpose: Equipped with wheel, easy to move and operate, washing all tanks when it finishing brewing.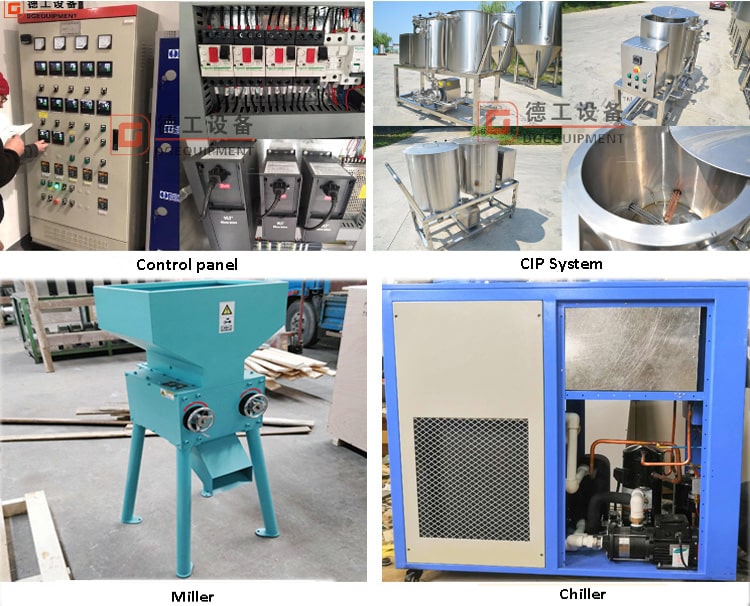 Standard packing:

Cord ,film membrane
Firm membrane, wood box for free fumigation
Delivery :
– We put your order into our tight production schedule to ensure the punctual delivery time.
– Production or inspection report before order packed.
– Shipping notice/ insurance to you as soon as the order is shipped.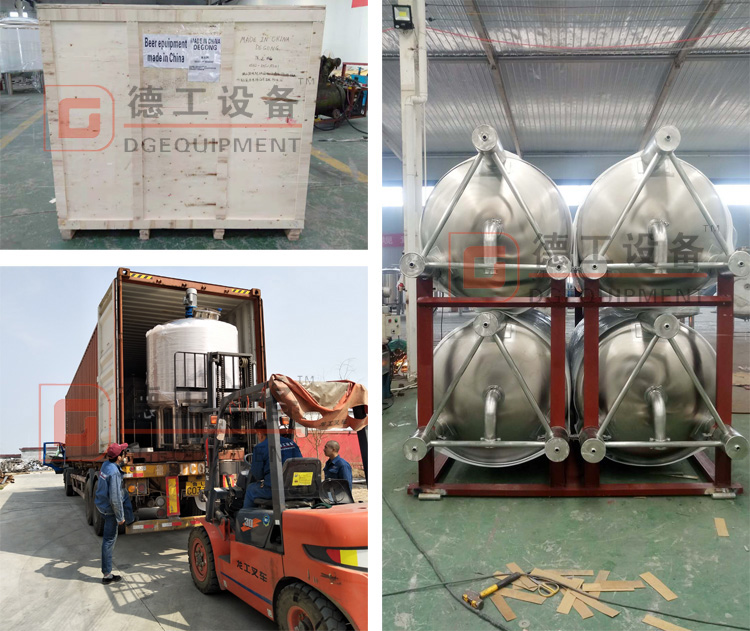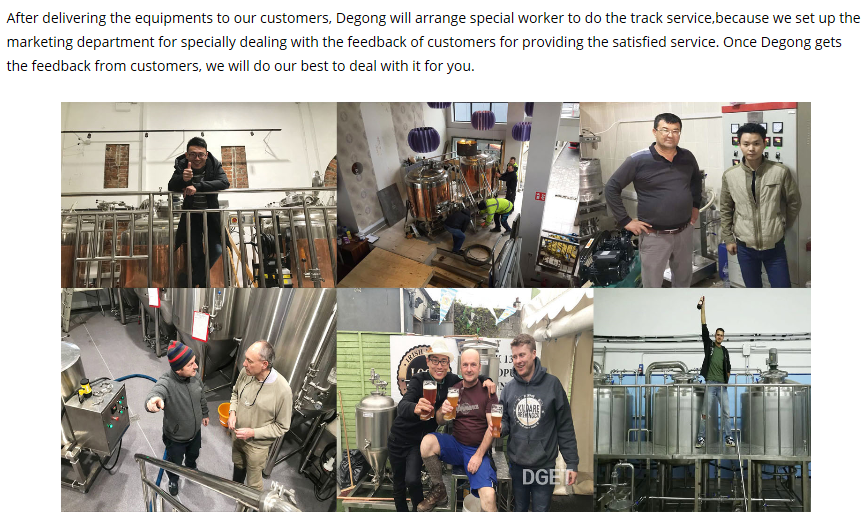 Our micro brewery equipment is coming with certifications of PED/ISO/CE ,which all reach the food sanitary standard .The quality, specification and function all meet the treaty of contrac