Description
Beer fermenting tank Fermentation tank are typical brewery tanks that are designed especially for production of beer. They are designed to fermentation of alcoholic beverages under pressure. In pressure version, the tanks are available also for secondary fermentation process (maturation of beverage under pressure). In this case, it is possible to use them also as serving tanks (bright beer tanks – BBT)
Different types of beer have different fermentation cycles. So when recommending the number of beer fermenting tank, in addition to the annual or monthly output, we also need what type of beer you brew or the fermentation cycle.
Vertical beer fermenting tank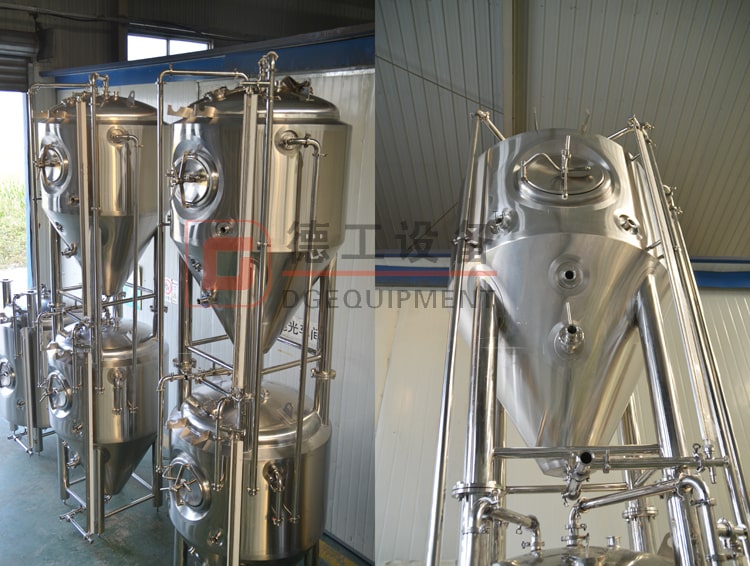 Stackable beer fermenting tank fermentation tank
Specifications:

All AISI-304 Stainless Steel Construction
Jacketed & Insulated
Dual Zone Dimple Cooling Jacket
Dish Top & 60° Conical Bottom
4 Stainless Steel Legs with Leveling Ports
Working Capacity: 5000L
Total capacity:6250L
Inner Diameter: 1800 mm
Outside Diameter: 2000 mm
PU Insulation: 100mm
Total Height: 4350 mm
Dimension: L x W x H 1700 x 1700 x3500 mm
Thickness: Inner : 3 mm, Dimple Jacket: 1.5 mm Cladding: 1.5 mm

5000L Fermenter Includes:

Top Manway or Side Shadow less Manway
Racking Port with Tri-Clover Butterfly Valve
Discharge Port with Tri-Clover Butterfly Valve
Tri-Clover Outlets with Butterfly Valves
CIP Arm and Spray Ball
Hops addling port
Sample Valve
Pressure Gauge
Safety Valve(Apunding valve and pressure release valve)
Thermowell with Tank Thermometer
Carbonation stone valve
Level gauge(Optional)
All fittings, clamps, and valves are included with tank.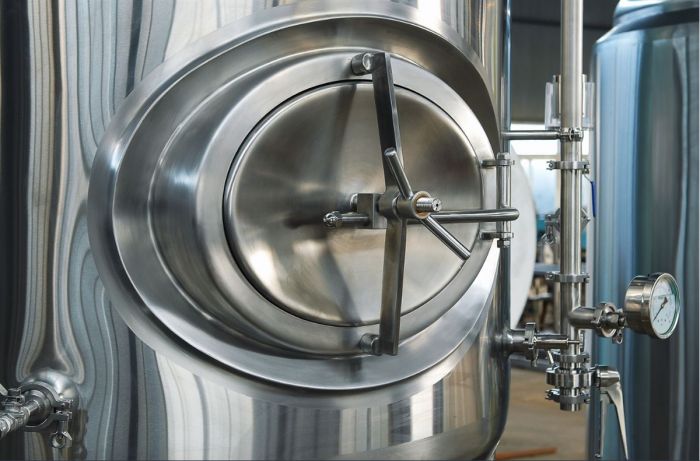 Side manhole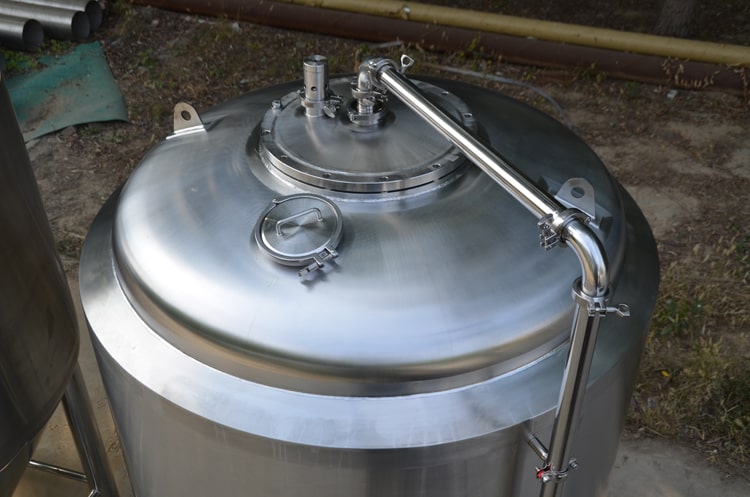 Top manhole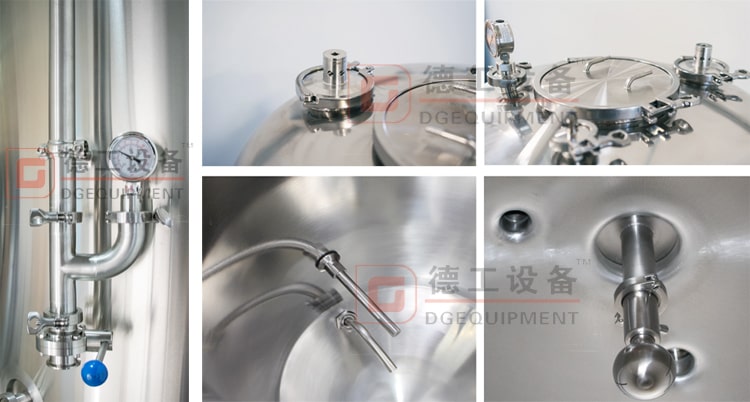 Accessories on fermentation tank
Company information
If you have interest in DEGONG beer brewing equipment,welcome to contact me freely.