Description
Craft beer is becoming more and more popular, and many people have become loyal lovers of craft beer. When you go to a grill, restaurant or bar, beer is essential,and in these places, craft beer occupies a large market. Slowly, many restaurants/brewpub choose to have their own breweries. On the one hand, they can provide a variety of beers. On the other hand, the brewing equipment is very attractive to craft beer lovers, which can attract more customers.  500L beer brewing equipment is a good choice for restaurants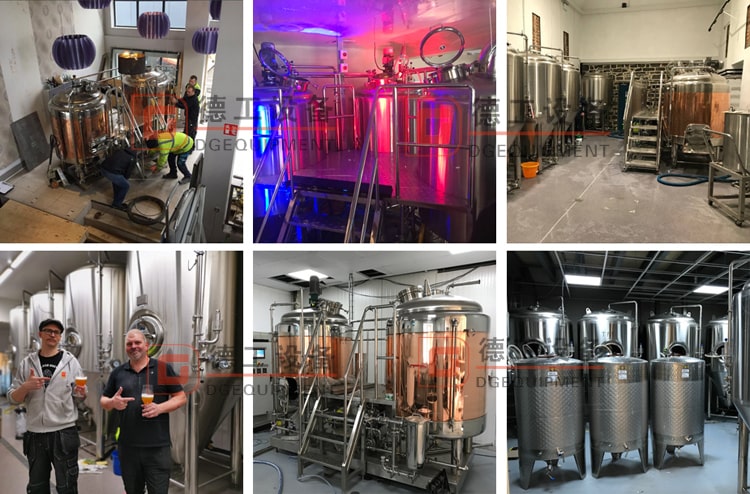 500L beer brewing equipment description
System

Components

Capacity 

Specification 

Milling System

Miller 

300-500 KG/H

Double Roller,Noise<60db

Mash/Lauter tun

500L

Mashing Process:Decoction.Infusion.Multi-step infusion
Heating source:Steam,Electric,Gas
SUS304/Red copper

Remarks: For smaller pub brewery equipment, we offer Combination 2-vessel brewhouse:

Mash/Kettle + Lauter tun/Whirlpool Combined.

Brew Kettle/
Whirlpool Tank

500L

Hot Water Tank 

1000L

Heat exchanger

5 SQM

Stainless steel plate

Fermentation System

500L / 1000L

Top manway/Side manway
Drying hop port to brew IPA
Dimple Plate Cooling jacket
Carbonation port to fill CO2

All necessary accessories on tank's body,including breathing valve,Cleaning ball,sample valve,temperature sensor,pressure gauge,mechanical regulation valve

Yeast Adding Tank

5L / 10L

SUS304 Stainless Steel

Cooling System 

Glycol Water tank 

According to quantity of fermentation tank

Equiped with PU level indicator

Chiller 

According to glycol water tank

UL/CE certified electric elements,Copeland compressor

Pump

3T

Cleaning System 

Sterilization Tank

50L

SUS304 full welded

Alkali Tank

50L

Pump

3T

Control System 

Control Cabinet 

PID / PLC

Manual/Semi-automatic/Automatic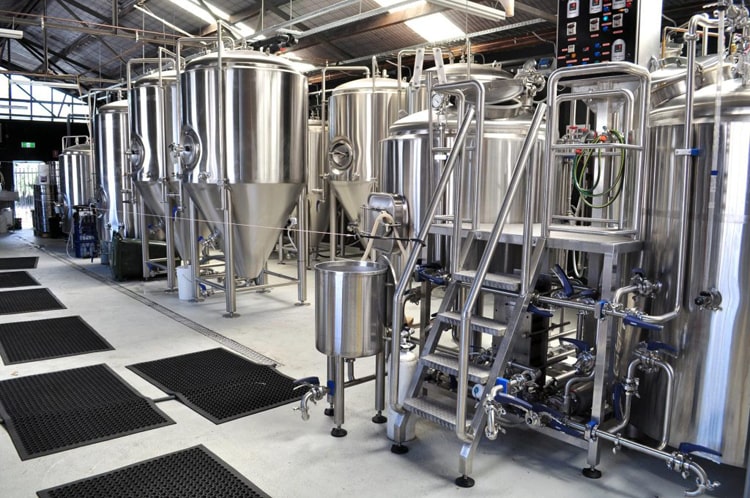 DEGONG Brewing equipment professional manufacture team
1.Mirror Polishing
– Inside Polishing: Overall polishing to 0.4μm without dead corner .
– Outside Polishing: Mirror polishing, smooth enough and passivating treatment.
– Purpose: Make sure the inner tank smooth enough to avoid form any dead cornor which caused bad taste in the wort beer. Outer tanks looks more like an artwork.
2.100% WIG Welding
– All welding is TIG welding.
– All welding is double side welding.
– Purpose: The use of argon on the protection of metal welding material, So that welding can not be in contact with oxygen in the air, thus preventing the oxidation of welding consumables.Which Makes tanks durable and strong.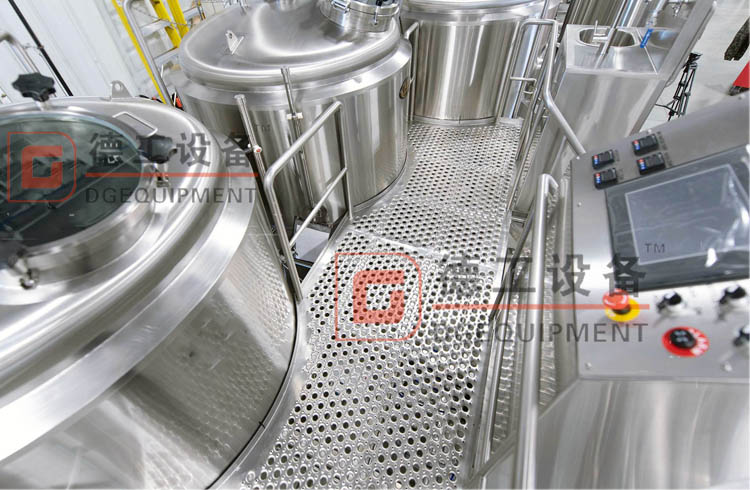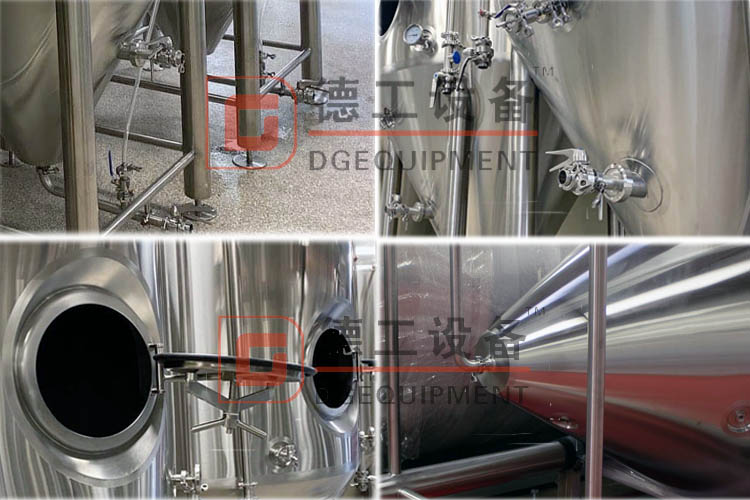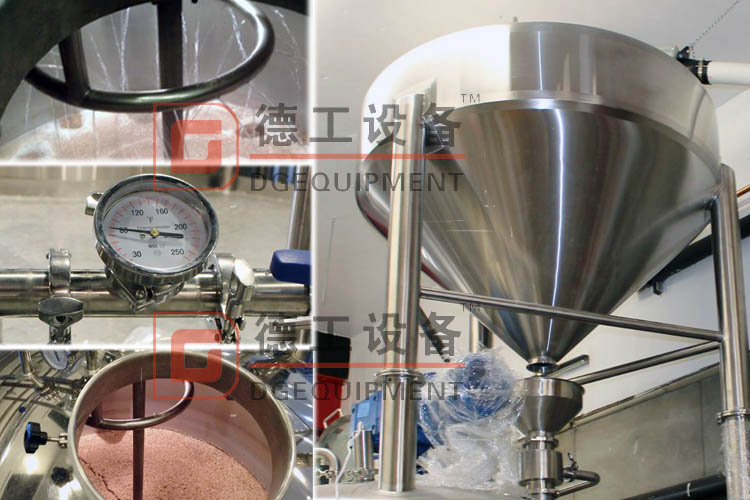 Company information
If you have interest,welcome to contact me freely