Description
Beer is the oldest alcoholic beverage of mankind and the third most consumed beverage in the world after water and tea. It comes into China at the beginning of the twentieth century, and it is a foreign alcohol. Beer is translated into Chinese "啤" according to "English Beer", and it is called "啤酒", which is still used today. Beer is a low alcohol alcoholic drink that full of carbon dioxide, with barley malt, hops, and water as the main raw materials, fermented by yeast fermentation.
DEGONG beer brew systems come in multi-vessel configurations and feature SUS 304 construction with a brewer's platform, wort pumps, grant, and heat exchanger. Our brewhouse systems are available in custom capacities and include automatic and semi-automatic controls.
DEGONG brewhouse  is ideal for beer brew systems of all sizes within craft brewing. We offer individual pieces of brewing tank including grist cases, mash and lauter vessels, boil kettles and whirlpools, both custom and used, as well as complete beer brew systems. We also offer full support, from brewery sizing to delivery and installation.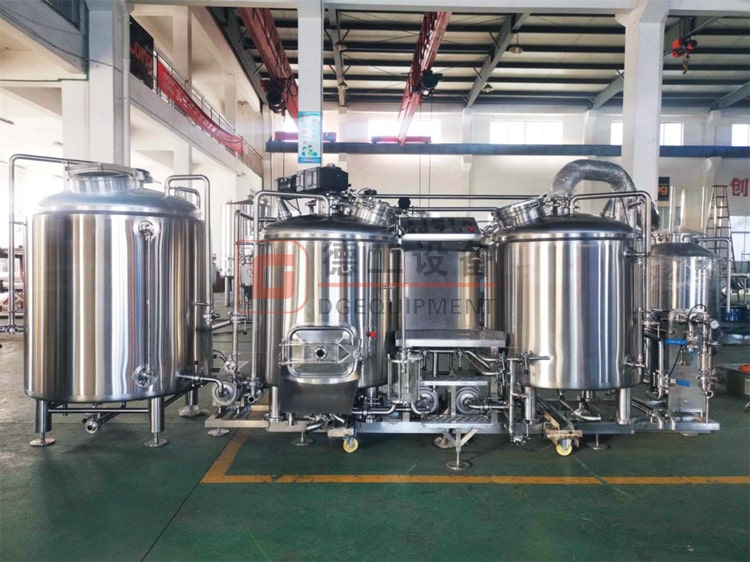 Mash/lauter tun are built entirely of 304 stainless steel and can be customized entirely to your needs. Whether you are looking for smaller, single tanks for nano/pilot systems or large, full rake agitation systems with combination vessels or separate mash mixer and lauter tuns, we can create the tanks you need for your brewing procedure. All tanks come standard with full CIP, false bottoms, nd hot liquor piping, and heavy duty agitation on systems

Beer brew kettle are stainless steel 304 material and disperse heat evenly to provide proper sterilization and concentration of wort. Brew kettles contains multiple drain outlet with tri-clamp fittings for clean and easy impurity removal. And there can be a tangential inlets to create combination boil kettle/whirlpool vessels and cut down the equipment footprint for smaller breweries.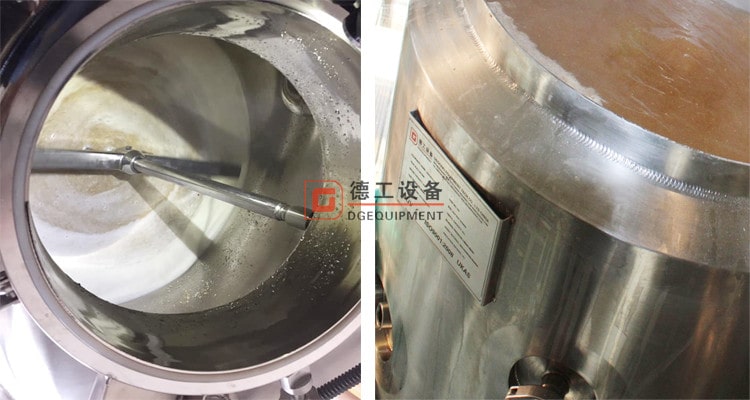 Whirlpool tank are constructed of SUS304 and can be completely customized to your needs. Whether you are adding your whirlpool to an existing system for greater efficiency, or including one in a full upgrade of your brewhouse

Heating method
Steam heating:More efficiency,suitable for 1000L and more than 1000L brewhouse
Electric heating:Save cost,suitable for brewhouse under 1000L
Direct fire heating:If electric and steam is not convenient for the brewery,so we can choose direct fire heating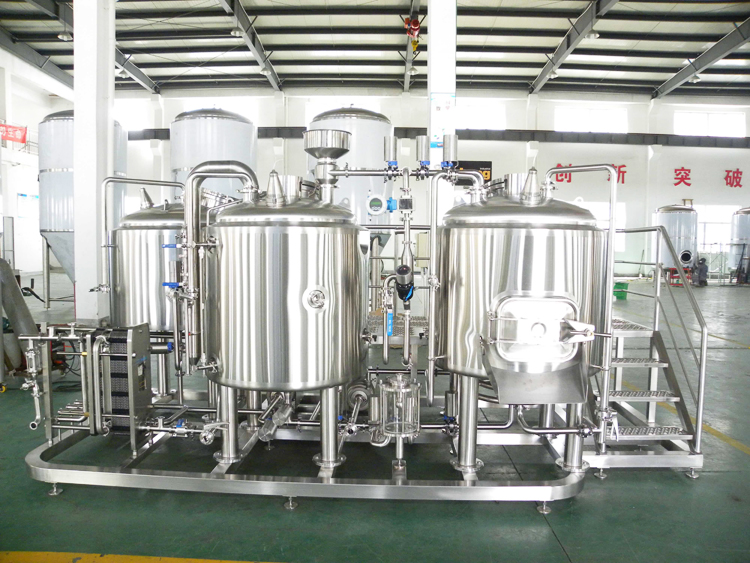 We usually configure same capacity with brewhouse or double size of brewhouse. The material is SUS304; 60° cones with fully rotating racking arm assemblies come standard, along with dry hop ports and separate CIP and blowoff downpipes. Mechanical valve&pressure to supervise and adjust pressure in the tank.Sample valve on the tank's body to check the fermentation degree.The outlet of the tank comes with a fully removable 3" port reducer to make yeast cake removal easier, and all tanks are fully jacketed and insulated for glycol cooling,temperature sensor to show the temperature in the fermenter.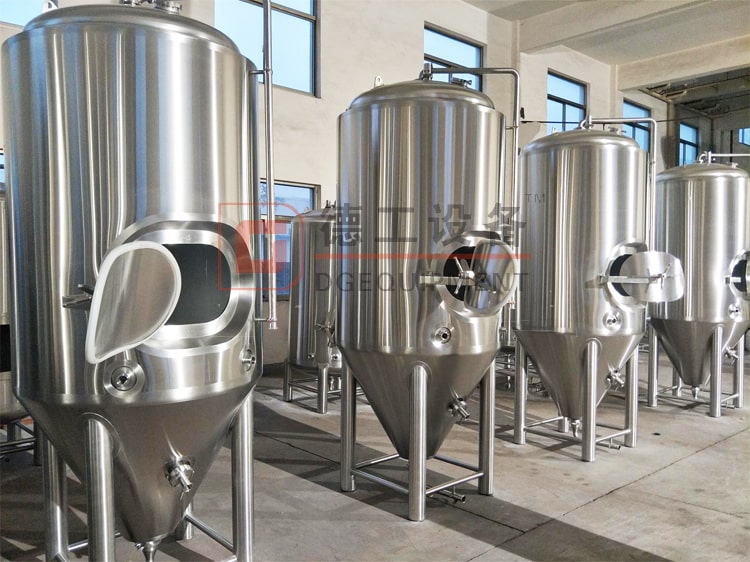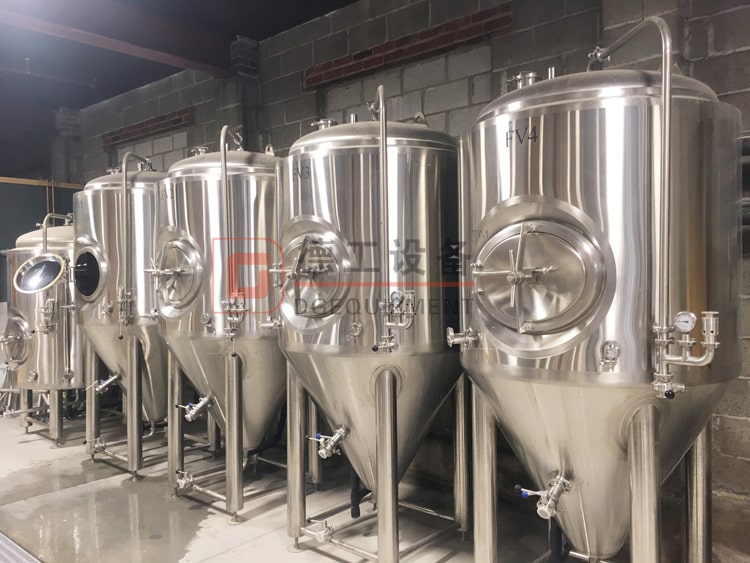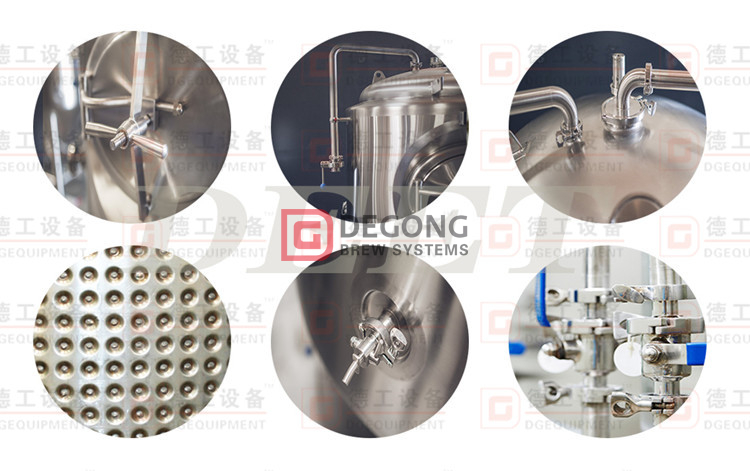 – Certificated sanitary food grade SS304
– High quality valves & components
– Dual cooling areas which is easy to operate and good for saving energy
– At least 25 years using life
– Saving time and labor
– All  tank leakage test before leaving our factory
– Fine welding seams treatment
– More economical and competitive
– Completely customizable as requested
– CE, ISO, TUV approval for our fermentation tank
– With tubular level meter for special use
– Novel structure and attractive appearance
– More humanized design