Description
Despite the great difference in size, however, much of the brewing process has remained essentially unchanged, as it's dictated by relatively simple biochemical processes.
A microbrewery, or craft beer equipment, is typically owned independently and much smaller than the corporate breweries that produce most of the beer appearing in bars and retail shelves.
A larger brewery may use a five-vessel brewhouse, in which each of these components is a separate vessel.
500L craft beer equipment is widely used in pub, laboratory, home. The configuration is flexible depending on different working efficiency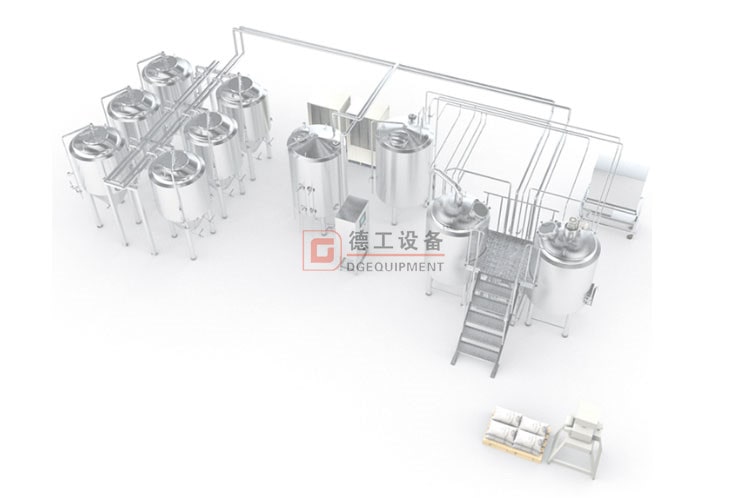 Brewhouse combination is flexible according to your needs and daily work shift. In general, the brewhouse's main tank: mash tun,lauter tun, kettle and whirlpool tank ,which is combined freely from two vessels to four vessels, heating method is electrical or steam heating or direct fire.
Fermenter quantity will depend on beer daily output and beer fermentation cycle.
Cooling system including glycol water tank, pump and chiller. The big cooling capacity used in heat exchanger, for cooling wort.
Control system we have 2 type, PLC control and Digital control system.
500L Beer Brewhouse include
Brewhouse usually is the combi-tank with mash/lauter,Kettle/whirlpool vessel(Hot water tank is optional)
Stainless steel work platform with sanitary process pipework and valves
Sanitary wort pump with variable speed control
Sanitary heat exchanger and wort aeration system
Tank lighting for mash-lauter and kettle/whirlpool vessels
Mash grist hydration assembly
Cellar package with brewers hoses, valves and fittings
External wort grant
Hop back

Craft beer equipment
Beer brewing system
Beer brewhouse
Craft beer equipment Features
Heavy duty 304 stainless steel construction
Multi-piece precision wire screen
Tri-Clamp connections for easy cleanout
Easy access cleanout door
Designed headspace, over 25%
Polyurethane insulation 100mm injected
100% TIG welding
VFD control pumps,motor
Sparge ring with sprayers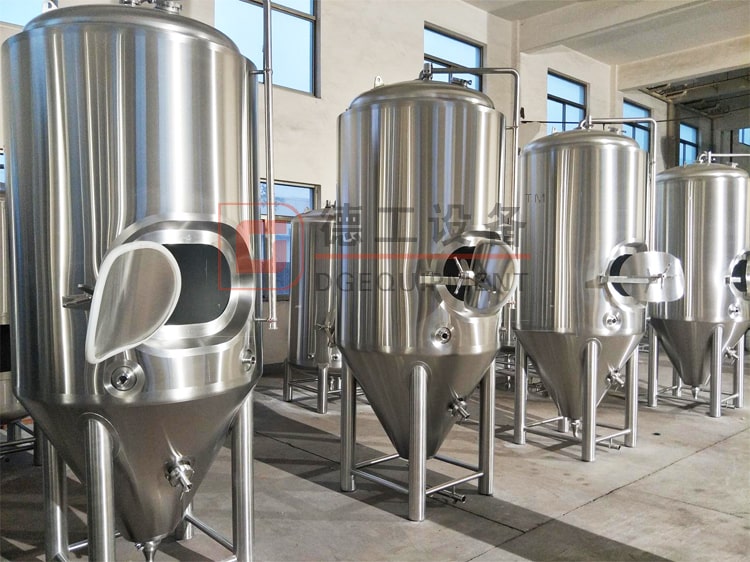 Fermentation tank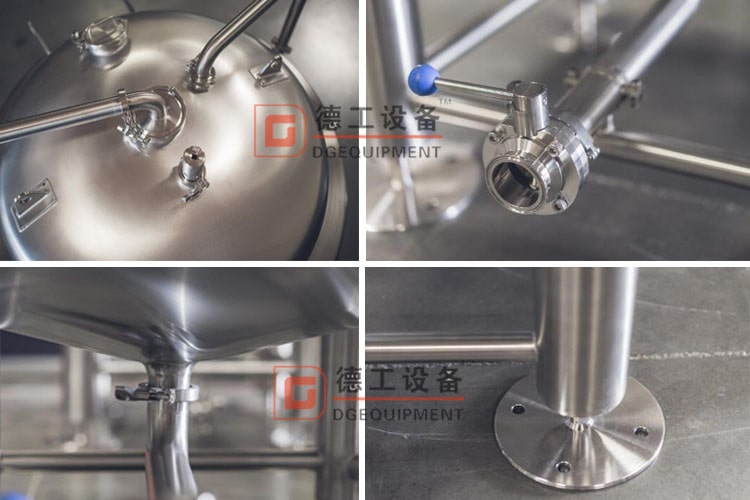 Fermentation tank details
Company information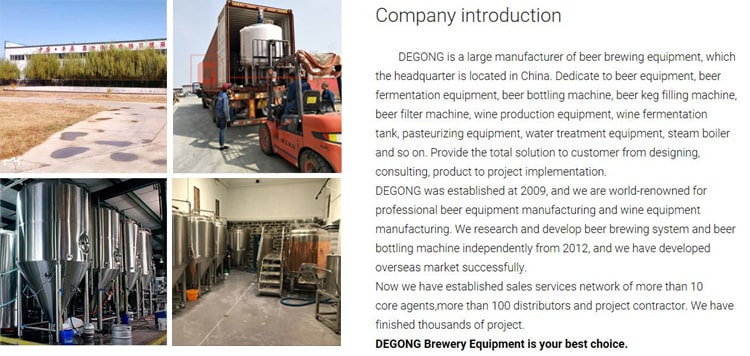 If you want to know more details,welcome to contact me.
+86 18363007358