Description
Wort preparation is the most important part in the beer production process. In order to ensure the smooth progress of beer fermentation, the water-insoluble components in the malt are converted into water-soluble substances through the mashing process, that is to say, it is converted into fermentable suger that can be used by yeast, so wort preparation is the premise and foundation of fermentation.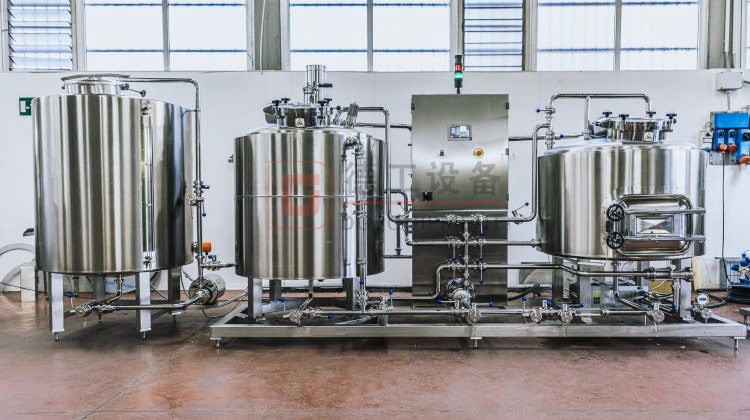 Beer mashing system for wort preparation-light/stout beer brewing system
The preparation of wort mainly includes the following processes: raw material crushing, gelatinization, mashing, wort filtration, boiling, whirlpool, wort ventilation, wort cooling.
1. Malt crushing should make the damage of the malt hull as small as possible. Because the malt hull contains other substances that can  dissolve into the wort, it will affect the taste of beer.
2. Mashing is one of the most important processes in the preparation of wort. During the mashing process, the water and the malt fully mix, and under the action of various enzymes of malt, the soluble substances leach out.
3. The basic requirement for wort filtration is to quickly separate the total dissolved and insoluble substances, to prevent other molecules in the malt hull from entering the wort and affecting the taste of the wort.
4. After the wort filtration complete, the wort should boil for 1-2 hours, and add hops during the boiling process to give the beer flavor and bitterness.
5. After wort boiling,we should seperate the hot coagulum in the wort as soon as possible to obtain a clear wort. Then cool the wort to the required fermentation temperature (upper fermentation 12-18 degrees, lower fermentation 6-9 degrees), while cooling, the wort must be ventilated to provide enough oxygen for yeast propagation.
Required equipment 
Miller
mash/lauter tank+boiling/whirlpool tank+hot water tank(Customzied)
Siemens/ABB Motor,pump
Operation platform
Plate heat exchanger(Two stage or single stage)
Aeration device
Hops filter
Wort grant
Pipes&valves
Control panel
mash/boiling tank+lauter tank+whirlpool tank-light/stout beer brewing system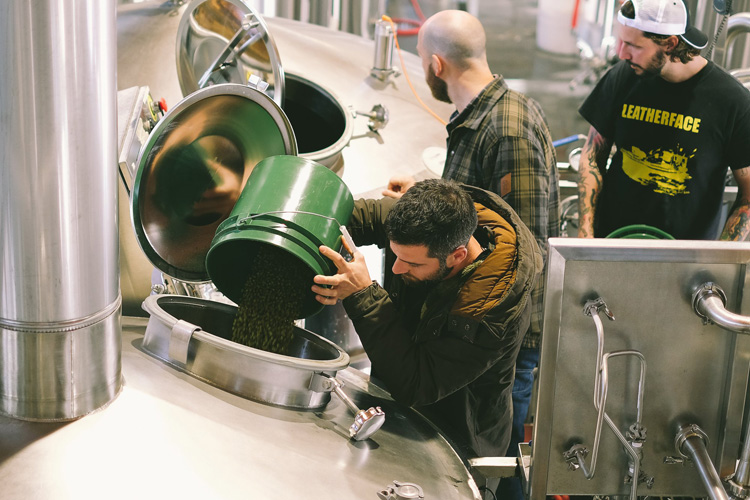 Add hops when boiling
Beer fermentation is a complex material conversion process, which can be roughly divided into three stages: yeast adaptation stage, aerobic respiration stage, and anaerobic fermentation stage. The main metabolites of fermentation are ethanol and carbon dioxide, but a series of by-products are also formed , such as lipids. These fermentation products ultimately determine the flavor, foam and color of the beer. . .
Required equipment
Fermentation tank
Bright beer tank
Cooling system(Chiller and glycol water tank)
Control system
500L fermentation tank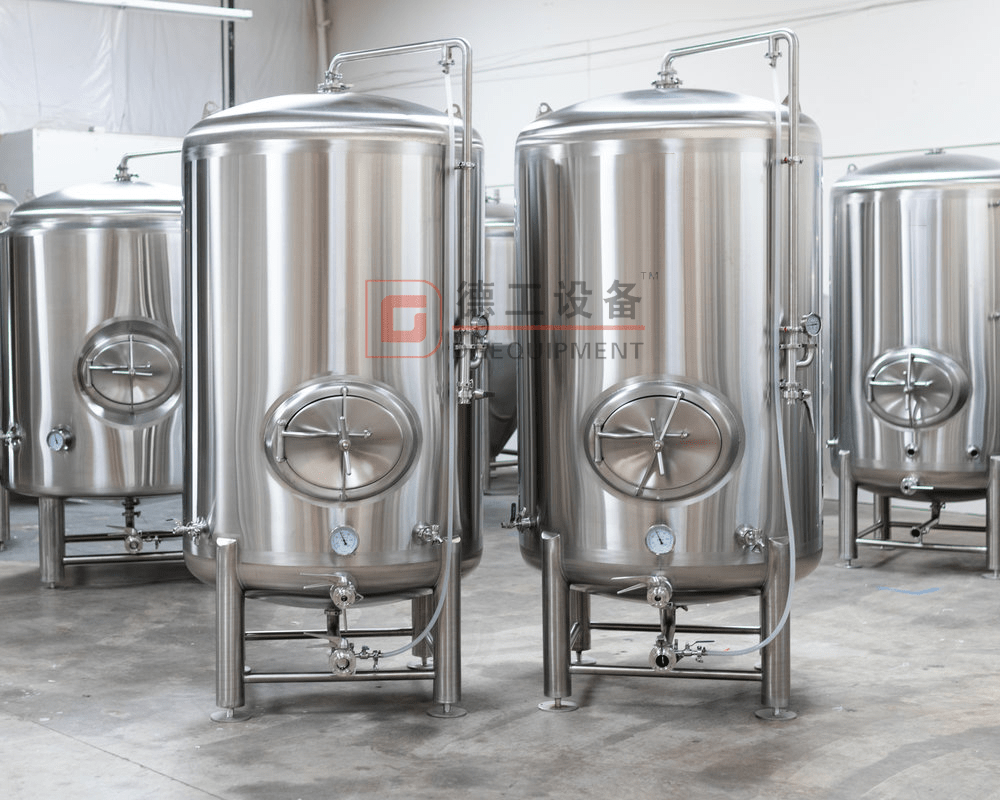 Bright beer tank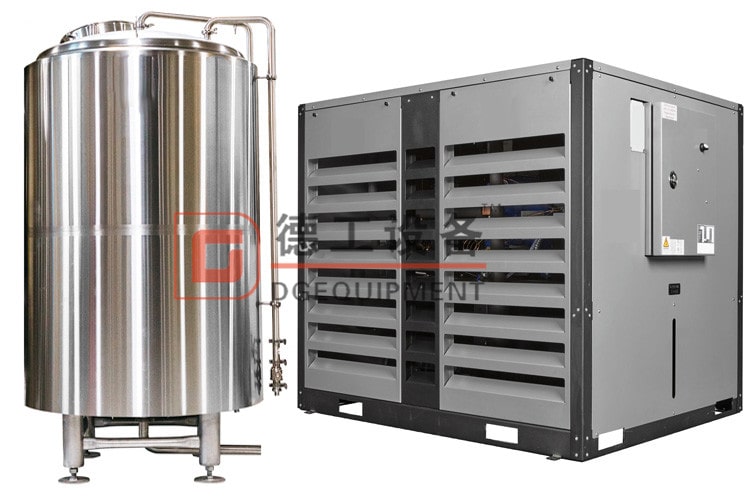 Cooling system
Ohter Auxiliary Equipment for light/stout beer brewing system