Description
Our stainless steel vessels and commercial brewing systems are insulated using chloride-free, 100mm Rockwell insulation, keeping temperatures at exactly the level you need them to be.A well planned piping system is a guarantee of sanitation. Improper piping will foster organisms which can contaminate your beer. The controls within the system are conveniently and ergonomically placed, and our piping system has the added advantage of being configured to visually enhance the overall appearance of the entire brewery.
500L nano brewery equipment brewhouse introduction
500L nano brewery equipment usually is placed in restaurants, pub, bars, hotels or independent brewing room, which is common and popular in some European countries. If the budget and space is allowed, the typical "mash/lauter tun+kettle/whirlpool tun+hot liquor tun" is a common recommendation.If you want to do gravity beer,save cost or limited space,two tanks-three vessel brewhouse is a good choice,which consist of a combined vessel of mash/lauter tank on top and whirlpool tank or hot water tank on bottom,and another vessels is brew kettle (or brew kettle whirlpool tank).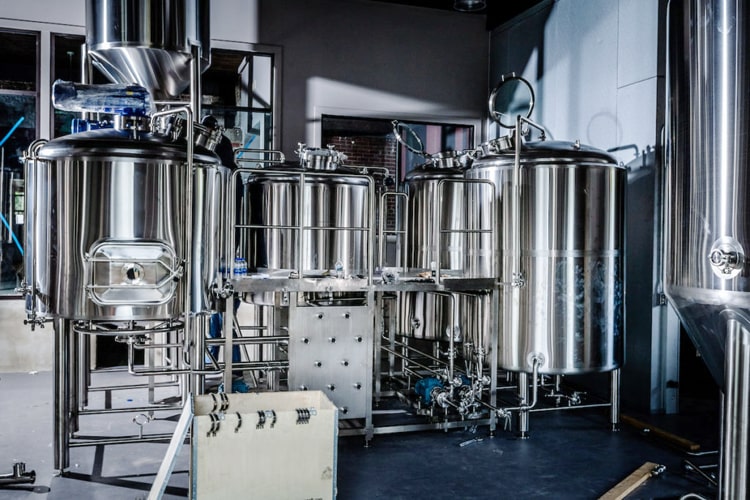 Mash/boiling tank+lauter tank+whirlpool tank
Other Combinations
Mash/Kettle tun+ Lauter Tun+Whirlpool Tun
Mash/Lauter Tun/Hot Liquor Tank Combine Vessel+ Boil Kettle/Whirlpool Tun
Configuration:
Material:

SUS304,SUS316 or Red Copper

Appearance:

SUS,Mirror SUS, Luxury Red Copper

Jacket:

Dimple Plate

Heat Insulation:

Polyurethane or Rock Wool

Heating:

Steam/Direct Fire/Electric

Certification:

ce,ul and iso

controlling system:

temperature, pressure auto control/ plc, hmi or touch panel

electric supply:

3phase/380(220, 415,440…)v/50 (60)hz
single phase/220(110, 240…)v/50(60)hz
or as special request
Configuration of the nano brewery equipment
Milling: 2-roller or simplified 4-roller

Mash &Lautertun: Brewing &sparging water blending port, VFD rake, with wort grant, false bottom, etc
Kettle & Whirlpool: Dimpled steam jackets or direct burning heating, as well as electric immersion heating
Hot Liquor Tank: Steam heating, direct burning or immersion electric heating.
Pumps: Lautering pump and whirlpooling/castout pump of VFD, HL pump
Piping: Tri-Clamp or DIN standard pre-built
Heat exchanger: 2-step or 1 step, with fittings such as thermometers, venturi aeration unit, etc
Brewhouse control: VFD, switches etc, Automatic Temp. control, etc
Cellars: Singe, double or multi-time brew size fermenters and BBT
Cellar Control: Automatic Temp. control with solenoid valves
Portable CIP cart: with 1 electric immersion Heating caustic tank, automatic Temp. control and 1 pump, etc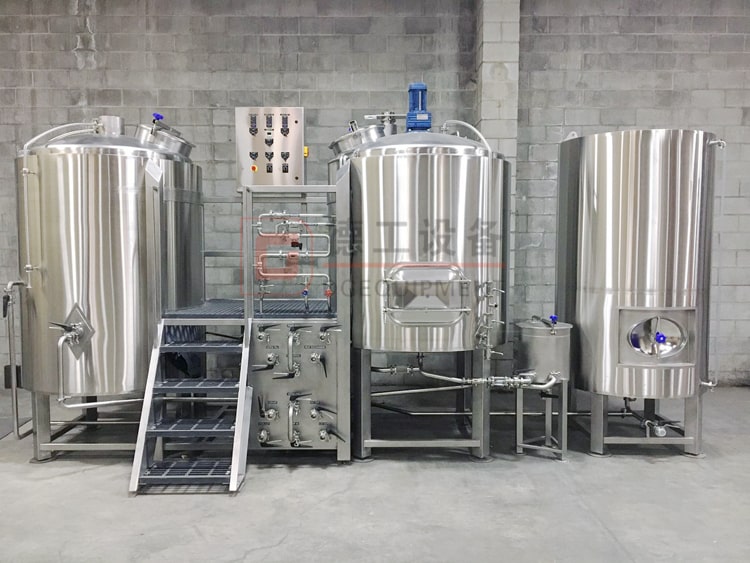 Mash/lauter tank+boiling/whirlpool tank+hot water tank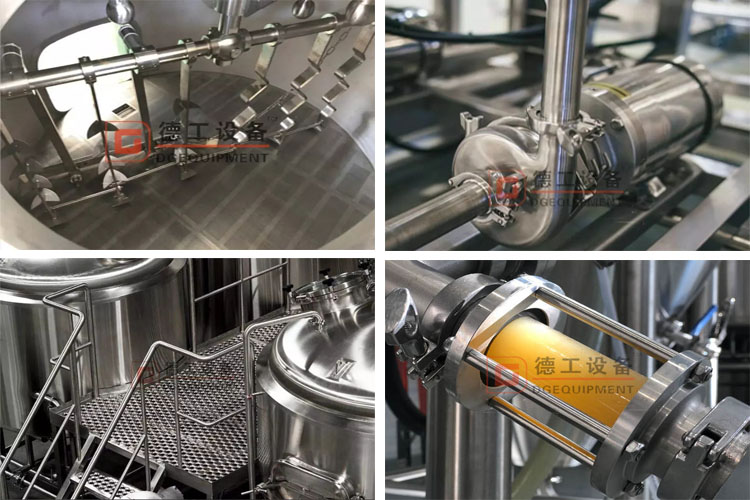 Raker&platform&food grade SUS304 wort pump&Sight glass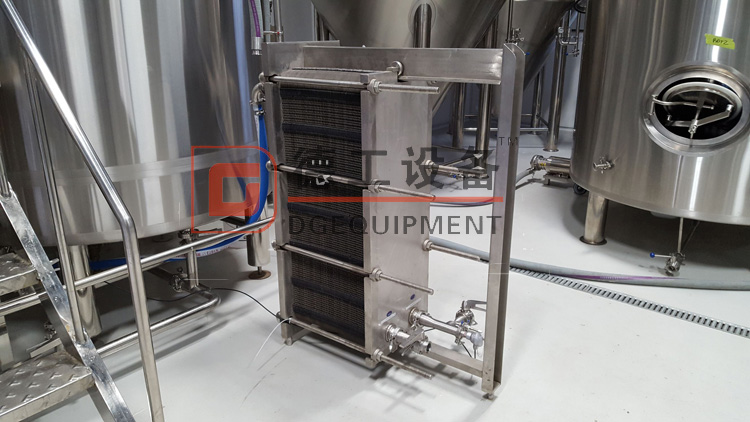 Plate heat exchanger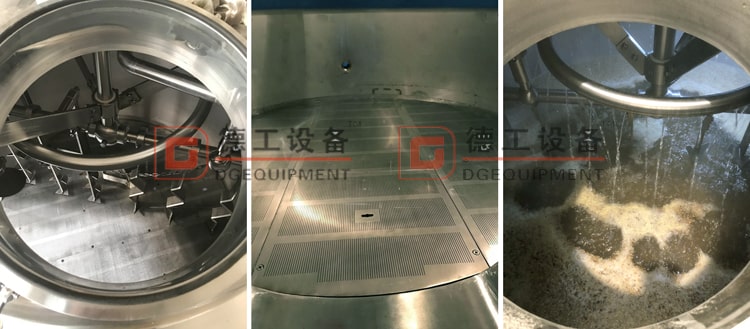 False bottom&Raker
Delivery
The normal package is wooden box. If export to european countries,the wooden box will be fumigated.If container is too tigher,we will use pe film for packing or pack it according to customers special request.
1.Plastic film, bubble film
2. Fumigation-free wooden case for LCL
3. Plastic film&bubble film wrapped, iron frame if needed, fixing for FCL
4. Up to export standard, safety transportation
Company information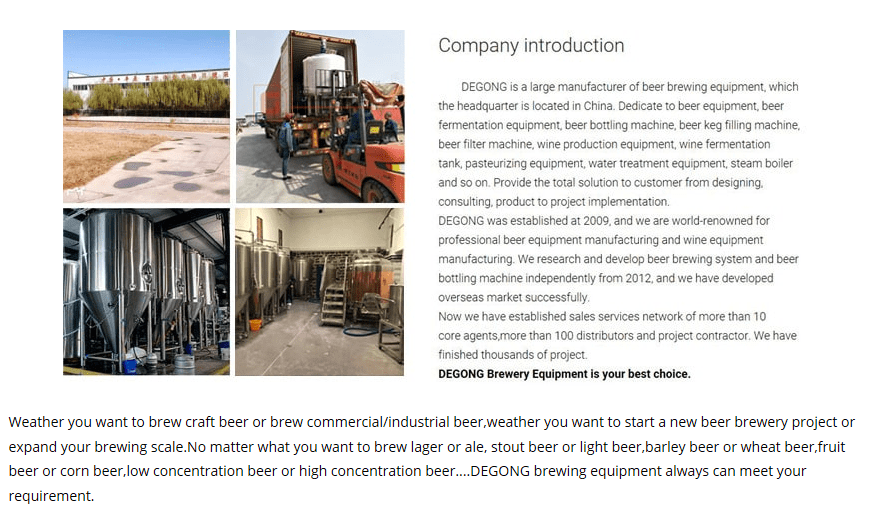 If you have interest,please get in touch with me freely.