Description
The heart of any brewery is an efficient and consistent brewhouse.Utilizing state-of-the-art, PLC's and automation allows DGET to deliver semi-automatic or fully-automated brewhouses that deliver repeatable, efficient and high-yield brews at the right price.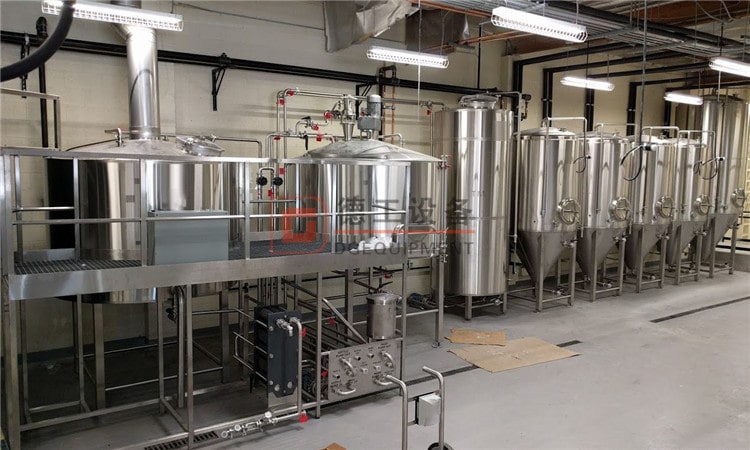 20BBL Turnkey brewery equipment
Brewhouse system features: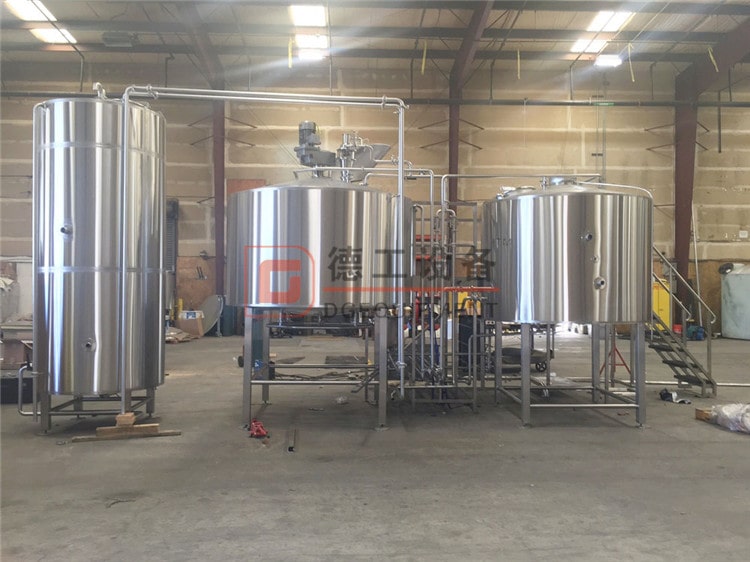 2 vessels brewhouse with double hot liquor tank
FEATURES:
5 to 50BBL systems
2, 3, and 4 vessel systems
Steam, direct fire, or electric
Hot Liquor Tanks with or without heating element
Cold Liquor Tank
Dedicated pump for each brewhouse vessel
Mixing station
Heat exchanger
Mounted open wort grant
Purge welded sanitary piping
Semi-automatic conrol panel;touchscreen HMI control panels(available)
Control panel with VFD control, temperature control and display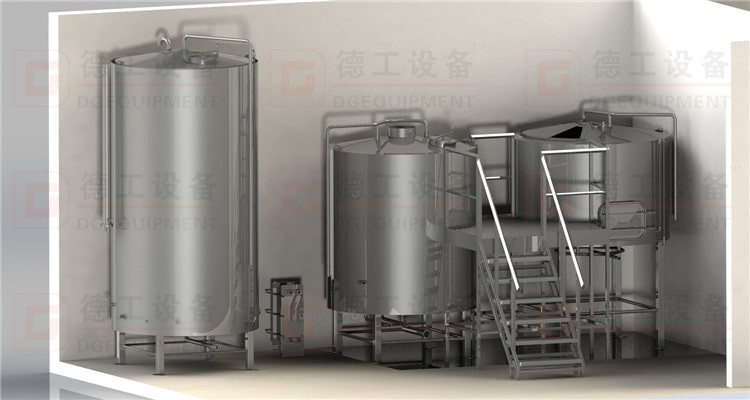 2 vessel brewhouse model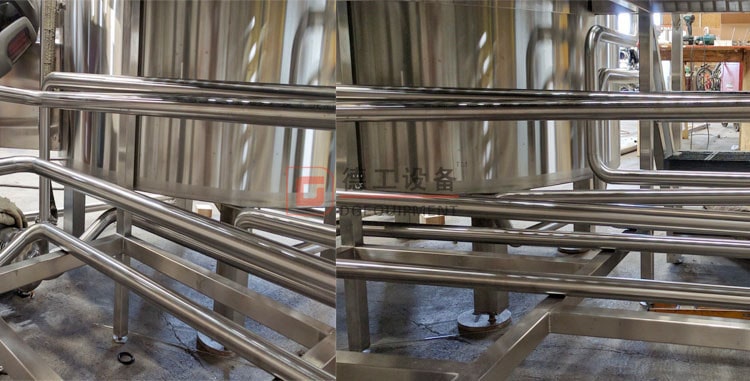 Sanitary pipelines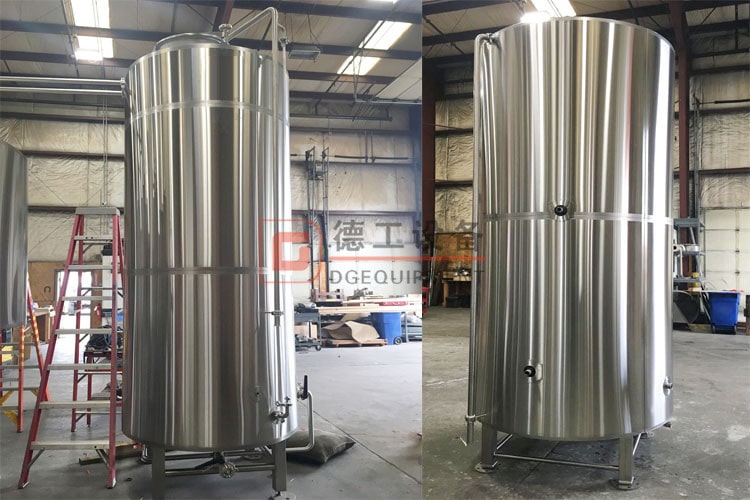 Front and back view of hot liquor tank (brewery equipment)
Fermentation system features: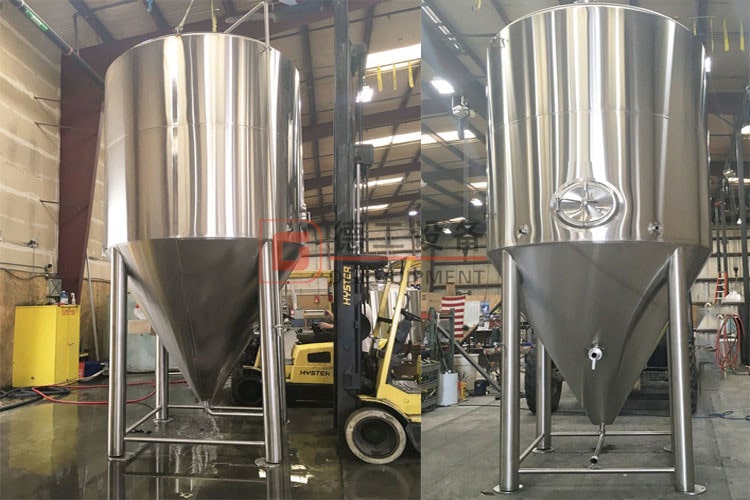 FEATURES:
Cone bottoms
Top or side-entry manway
Multi-zone glycol cooling jackets
25% headspace
Sample port with sample valves
Pressure gauge
CIP with sprayball
Pressure relief valve
Bottom racking assembly  and butterfly valve
Thermowell with strain relief
Flanged & dished tank top
Insulated and clad in stainless steel
0.12-0.15Mpa operating pressure or option for CE certified tanks
Custom heights & diameters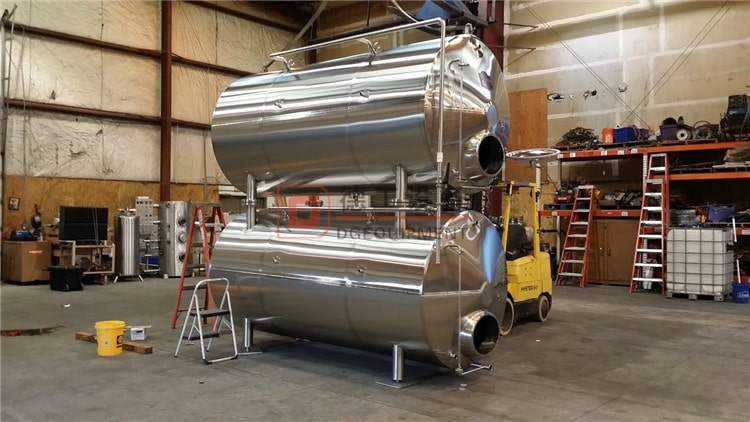 Stacked lagering tanks
Whether you are a start-up, a well-established craft brewery or a market leading brand – you can benefit from DGET in the brewery industry. Our catalog of high-quality equipment ranges from complete systems to process units to components.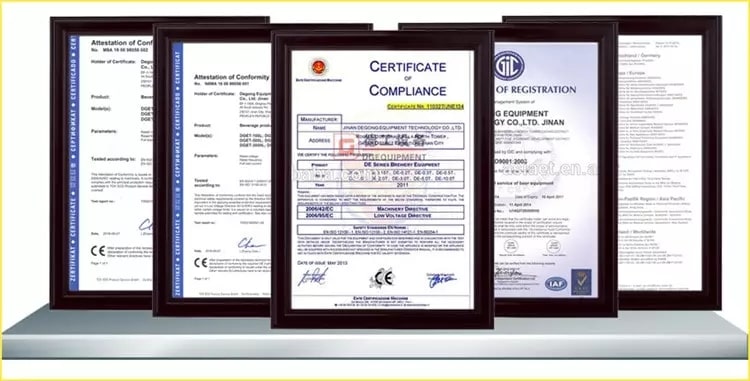 Our certification
After-sales service:
After delivering the equipments to our customers, DEGONG will arrange special worker to do the track service, because we set up the marketing department for specially dealing with the feedback of customers for providing the satisfied service.
Within the warranty period, any malfunctions caused by the quality issues, DEGONG will be responsible to it.
For the malfunctions beyond the warranty period, DEGONG will also be responsible to it, but the seller should take in charge of the expenses.
Packaging Details: standard wooden package
Package Type : As usual, we adopt wooden case as package type. It's suitable for long-distance transport. According to customers' special demand, we could adopt sheet iron case and so on.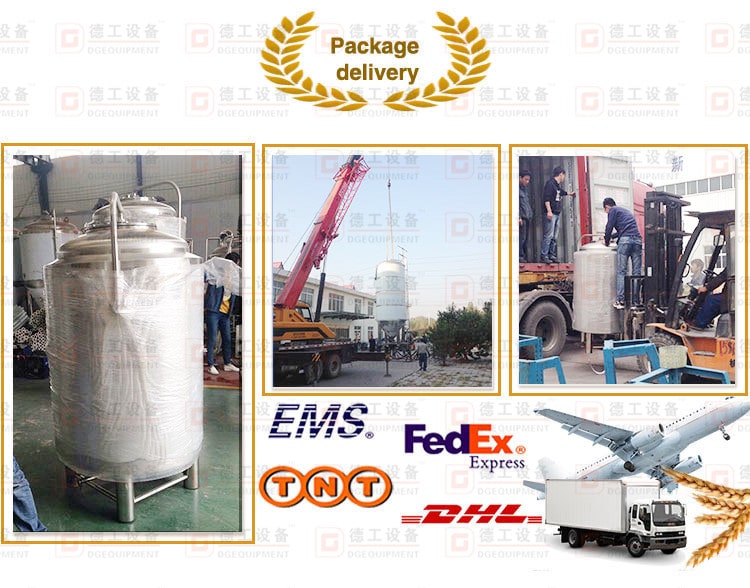 Wooden box packaging,Load into container and fix
If you are interested in our craft brewing equipment, need a quotation or you simply want to discuss your project with us, get in touch and we will be happy to assist you.