Description
Best price Brewery Equipment brief introduce
Brand:DEGONG
Material: sus304/316 or red copper
Fuction: beer brewing
Insulation: polyurethane
Insulation thickess: 80mm polyuretane
Control: semi-automatic or full automatic
Cleaning:CIP system, movable with wheel
---
Best price Brewery Equipment feature
installation and training service offered by profession engineer.
Brewhouse Combination Diversification
Decoction, infusion, multi-step infusion mashing can be realized.
Electric, Steam, Gas directly fire heating source for optional
Mirror polishing and wire drawing SUS 304 for optional, thickness: 3-4mm
Rational layout, Humanized design and convenient operation
Mirror polishing fermentation tanks
---
Brewing process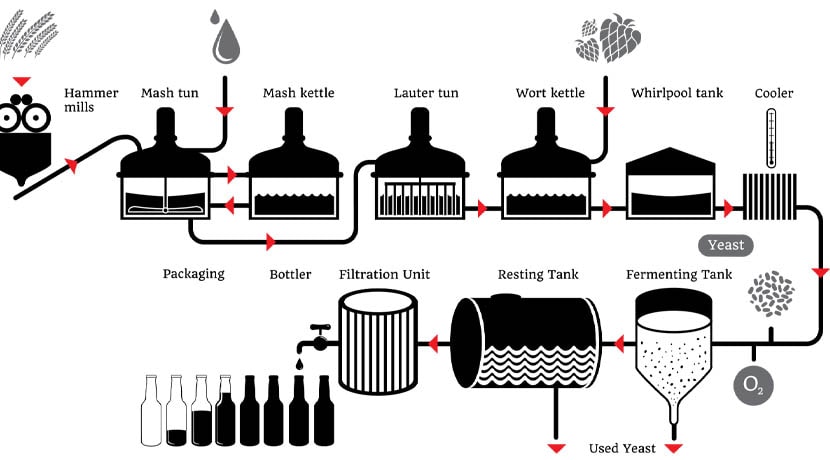 ---
Best price Brewery Equipment description
Brewhouse(steam, direct fire or electric heated)
Mash tun (with mixer, frequency drive)
Lauter tun(flase bottom, rake system, sparging)
Wort kettle/whirlpool tun with heating system
Pumps with ABB motor
Stainless steel 304 operation platform
Plate heat exchanger – 304 or 316 plates
10hl fermentation tanks/bright beer tanks
Glycol cooling system
CIP system
Grain mill machine
PLC Siemens control system
Beer bottling line: bottle filling&capping machine, labelling machine, beer bottle washing machine, Kegs washer and filler
---
A complete of brewery equipment
1
Mill system
malt miller machine
2
Mash system

mash/lauter tun

boiling/whirlpool tun

hot water tank

plate heat exchanger

operation platform

pump&motor

3
Fermentation system

fermentation tank

bright beer tank

yeast adding tank

4
Cooling system

ice water tank

qlycol tank

refrigeration unit

pump & valves

5

CIP system

alkali tank (hot)

cleaning pump

movable with wheel

6
Control system

full automatic

semi-automatic
---
Brewing ewuipment details show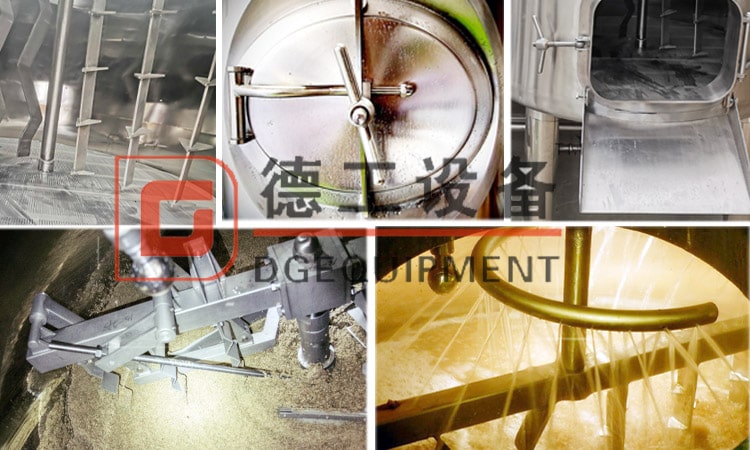 working mash system
fermentater details(cone bottom, legs, side manhole)
---
If you want to bulid a brewery of your own, contact with me freely, come on!