Description
2-vessels beer brewhouse introduction:M-L Tun&K-W Tun
---
---
The 2-vessels 5BBL brewing system beer Brewhouse consists of two special tanks: Mash preparation-Lautering tun (M-L) and Kettle-Whirlpool tun (K-W). Both tanks are able for heating, which gives brewers multiple opportunities to mash with different brewing method. Small dimensions and well-thought-out piping system of the "5BBL brewhouse" breweries makes the workflow simple and convenient.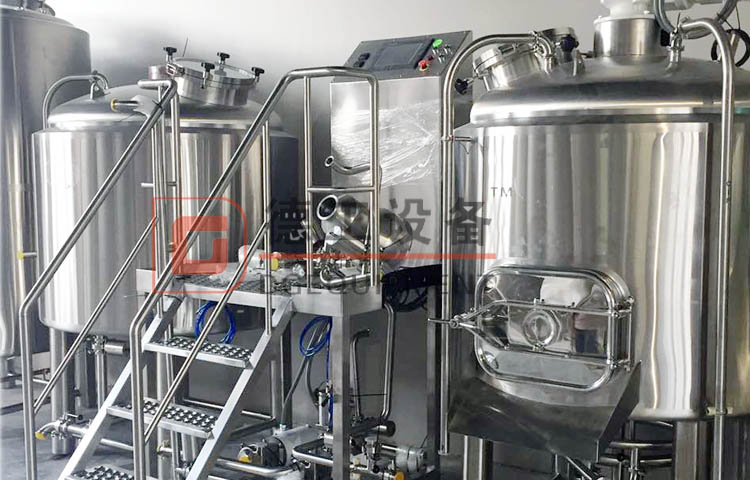 2-Vessels beer brewhouse of 5bbl brewing system:Mash lauter tank+Kettle whirlpool tank(M-L Tun&K-W Tun)
DEGONG beer brewhouse system can be designed according to different brewing requirements of customers. If you brew high-concentration/gravity beer, more malt is needed compared with low-concentration beer. In this case, we will increase the diameter of mash/lauter tank of beer brewhouse to increase filtration efficiency.Traditional mashing methods are available too –  whether it is an "infusion" method or a method of "decoction".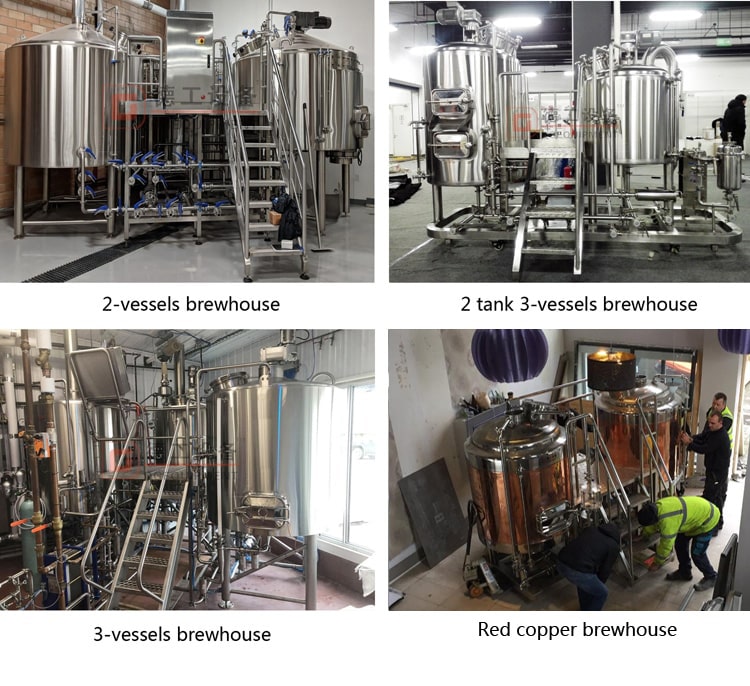 The 2-vessel beer brewhouse/beer mashing system can accomplish 2-3 batches of saccharification every day. If you want to complete more batches, we can choose a 3-vessel (mash kettle,lauter tank,whirlpool tank) or 4-vessel(mash tank,lauter tank,boiling kettle,whirlpool tank)beer brewhouse.

Material:SUS304/316/COPPER
Insulation:Polyurathane 80mm
Thickess:Inner SUS304/316 3mm; Outer SUS304/Copper 2mm; Jacket SUS304 2.0mm.
The pipe connections are all connected by clamps, which reduces the sanitary dead angle and makes cleaning more convenient and thorough.
All electrical components are imported famous brands, such as Siemens motors, ABB pumps, and Omron&Schneider control cabinet components.
Both the pump and the stirring motor are speed controlled by VFD to avoid the compression of the wheat grains caused by the pump speed being too fast, thereby reducing the filtering speed of the wort.
All sheet pipe fittings are food grade stainless steel 304.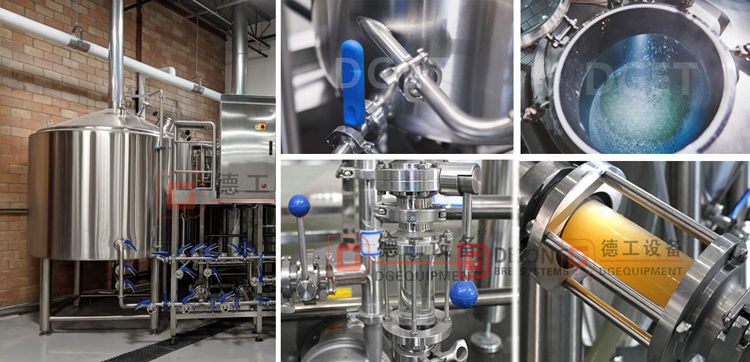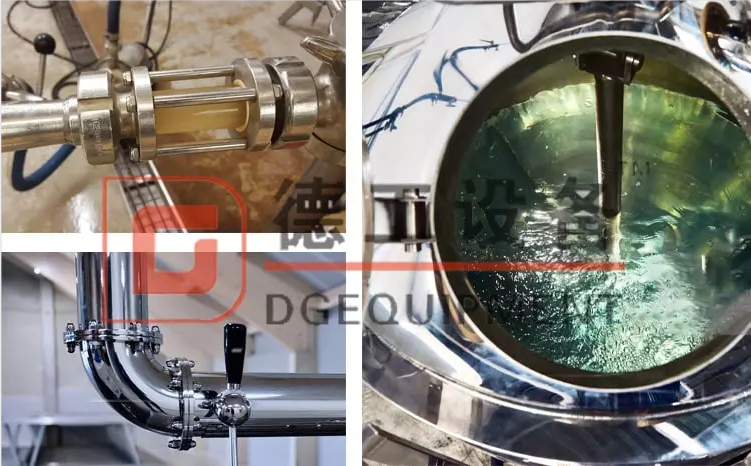 5BBL brewing system component
---
---
There are many different configurations for the 5BBL brewing system,different customers have different requirement.But totally speaking,the basic brewing system contains miller,brewhouse,fermentation system,cooling system,control system and CIP cleaning system.Then you can choose other auxuliary systems according to your requirement,such as kegging machine,bottling machine,canning machine,filter machine,water treatment device and so on……….So it means it is customized based on customer's need.