Description
There are several steps in the brewing process, which may include mashing, lautering, boiling and whirlpool. Brewer can choose a two or three or four vessels brewhouse to complish the process.
Mashing is the process of combining a mix of milled grain and water, known as "liquor", and heating this mixture in a vessel called a "mash tun".
Lautering is the separation of the wort from the grains. This is done either in a mash tun outfitted with a false bottom, in a lauter tun, or in a mash filter.
After mashing, the beer wort is boiled with hops in a large tank known as a "copper" or brew kettle. The boiling process is where chemical and technical reactions take place, including sterilization of the wort to remove unwanted bacteria, releasing of hop flavours, bitterness and aroma compounds through isomerization, stopping of enzymatic processes, precipitation of proteins, and concentration of the wort.
At the end of the boil, solid particles in the hopped wort are separated out, usually in a vessel called a "whirlpool" or "settling tank".
For homebrew brewery, we usually design 2 vessel brewhouse which composed by mash/lauter tun and kettle/whirlpool.
5BBL  beer brewery equipment
Jacket Pressure: design pressure 0.3 MPa, working pressure <0.2 MPa.
Jacket Pressure: design pressure 0.3 MPa, working pressure <0.2 MPa.
| | |
| --- | --- |
| Model | 5BBL |
| Working Area | 2-30M2 |
| Working voltage | DC 24v |
| Working pressure |  1.5-2Bar |
| Material | Inner(SUS304),thickness: 3.0mm; |
| Insulation |  Polyurethane-thickness 100 mm. |
| Temperature way | Double metal thermometer |
| Outer surface: | Weld polishing processing |
| Jacket Pressure: |  design pressure 0.3 MPa, working pressure <0.2 MPa. |
| Heating method: | Electric steam gas |
1. This beer equipment machine is brewery for pub ,Bar,Restaurant draft .
2. Stable worktable and 20 years usage life.
3. Easy to maintain saving time and labor.
4. This machine is economy and competitive.
5.Best raw materials and the most preferential price.
6.Strict quality control system,provide the best quality products to our customers.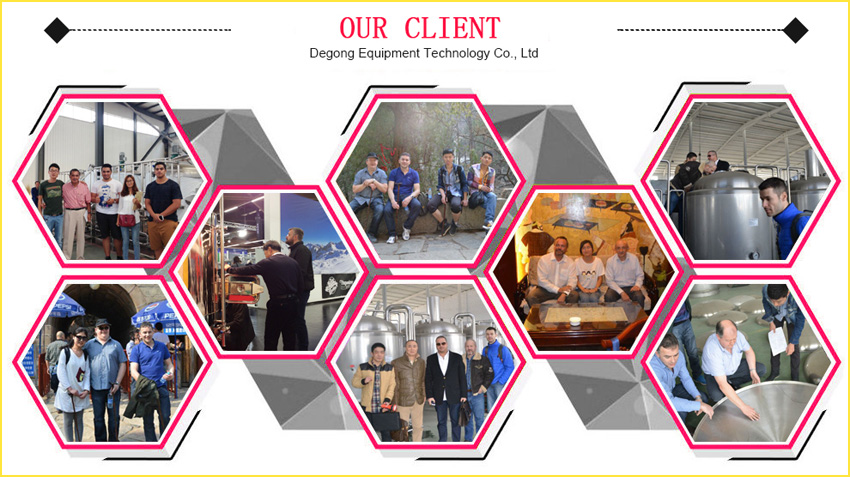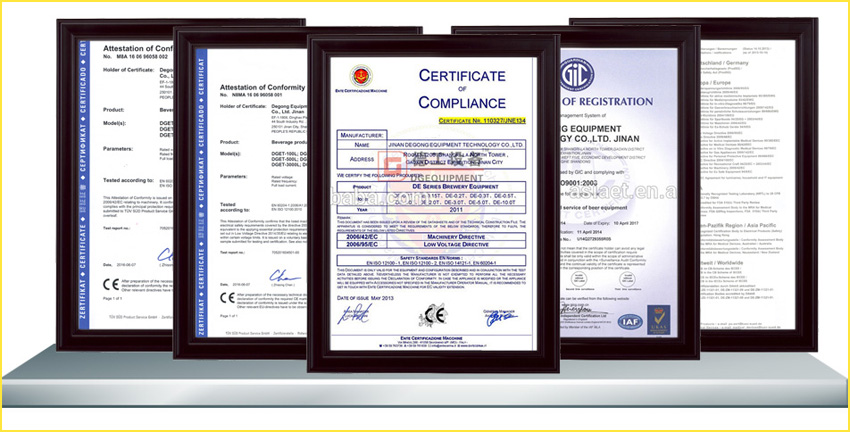 If you have interest,please get in touch with me freely.