Description
5HL brewing equipment is favorite by some intermediate breweries or restaurants owners, which can help them to brew 500-1000L beer per day. Its production capacity is flexible, you can decide how much beer would you want to brew per month according to the quantities of fermenter you choose. One tank beer usually take 10-14 days to ferment.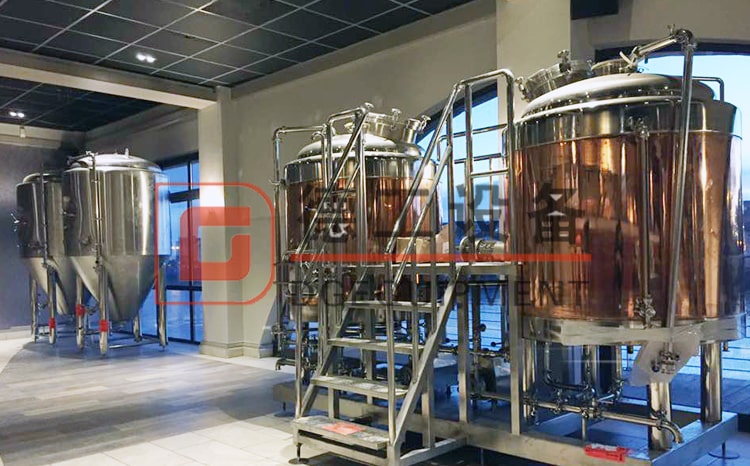 It will be the brews capacity that determines the output of beer.According to the production efficiency and scale to choose different combinations of brewhouse.The brewhouse system could be included 2-vessels,3-vessels and 4-vessels brewhouse.
2-vessels:mash/lauter tank+boiling/whirlpool tank
3-vessels:mash boiling tank,lauter tank,whirlpool tank
4-vessels:mash tank,lauter tank,boiling tank,whirlpool tank
Hot water tank as a optional
 For hotels,home or dinning, use the 2-vessels brewhouse. Micro brewery can choose 3-vessels.The capacity is bigger,the vessels is more and the working efficiency is high.
Accomplished the brewing system into 2-vessels is the very traditional system, the system can be designed to mash/lauter tank+boiling/whirlpool tank,space required is less and the investment is small.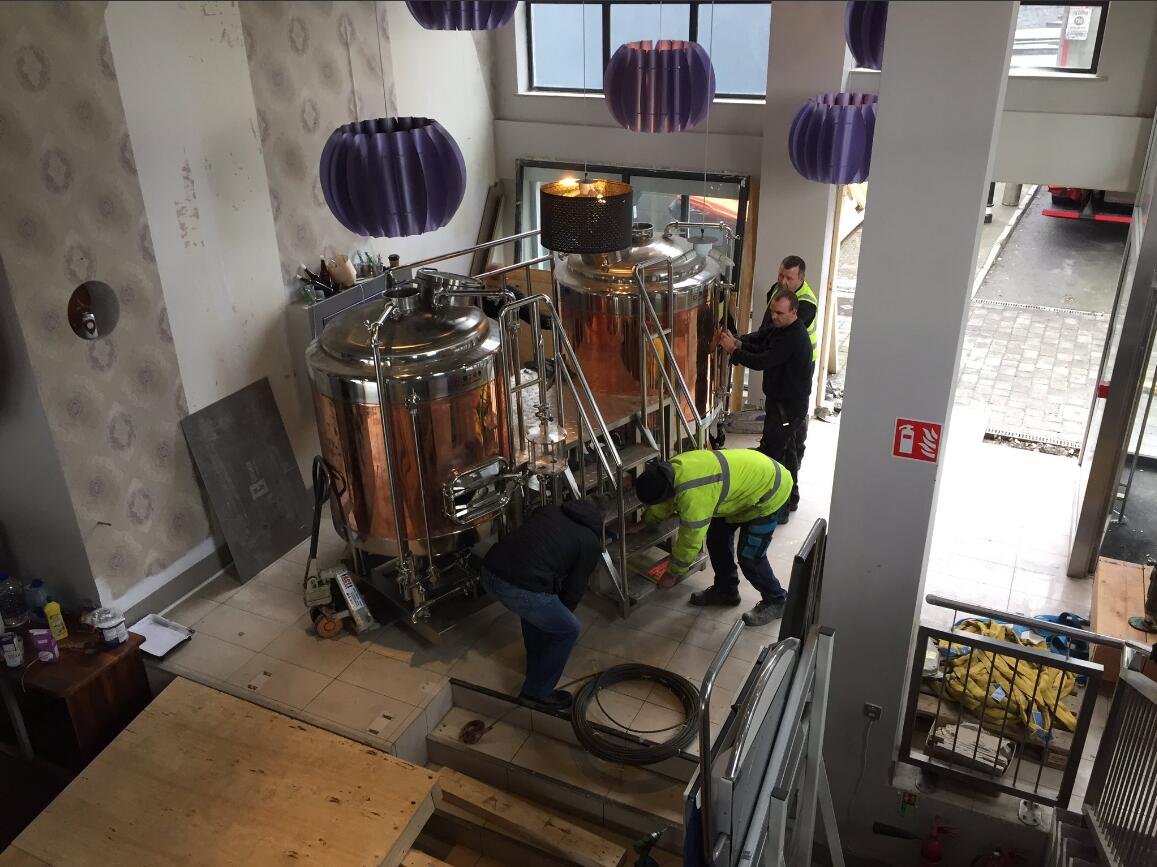 5HL brewing equipment
All the tanks, pipelines, and valve are manufactured by SUS 304, the brew kettle can be heated by steam or electricity, both the tanks are insulated on 100mm, There are frequency agitators inside of the two tanks, rotaryspray ball, 360 degree glass manhole,sight glass,the motor, frequency transformer were installed by world famous brand, Simply pipelines designed andequipped with SUS 304 plate heat exchanger,the whole system can beseparately controlled by a panel.
Standard Configurations of 5HL brewing equipment
Miling system:

Malt miller

Auger

Malt silo

Combined 2-Vessels Brewhouse System:
1*500L Mash-Lauter tun1*500L Kettle-Whirlpool Tun
1*1000L Hot Liquor Tank as a optional
Controlling Unit:
Brewery Instrumental Control Cabinet
Glycol Jacketed Conical Fermentation Tank:
500L/1000L Fermentation Tank(Quantity is customized)
Cleaning Unit:
2*50L Tanks Portable CIP Cart
Cooling Unit:

Glycol Water Tank
Chiller
Centrifugal Pump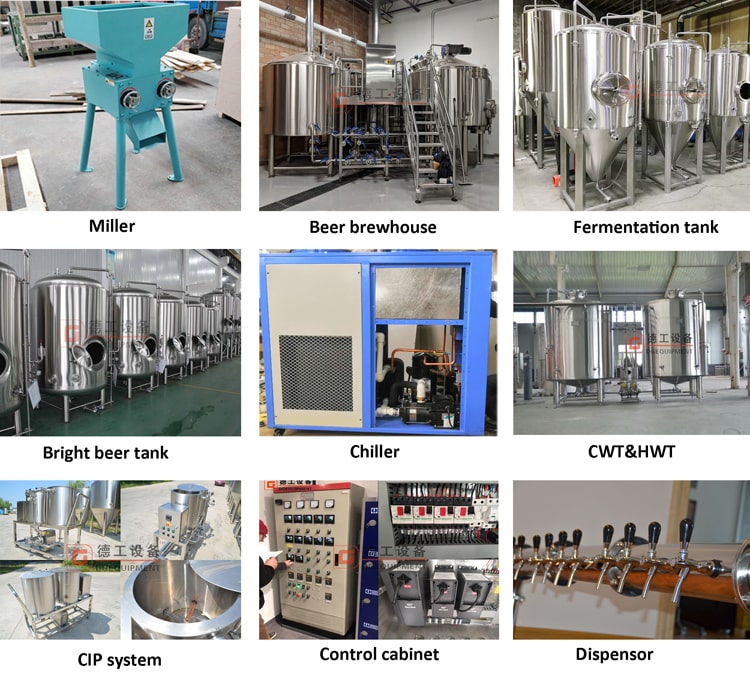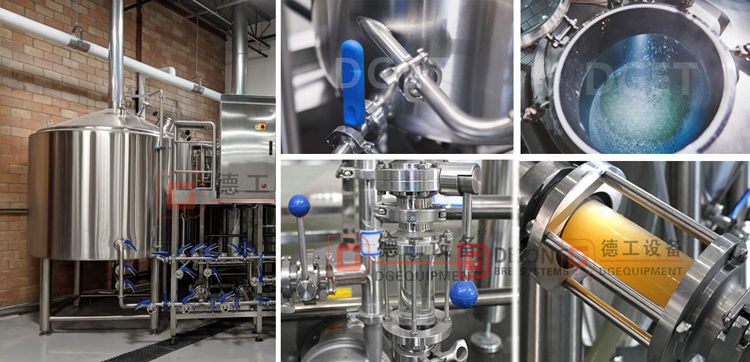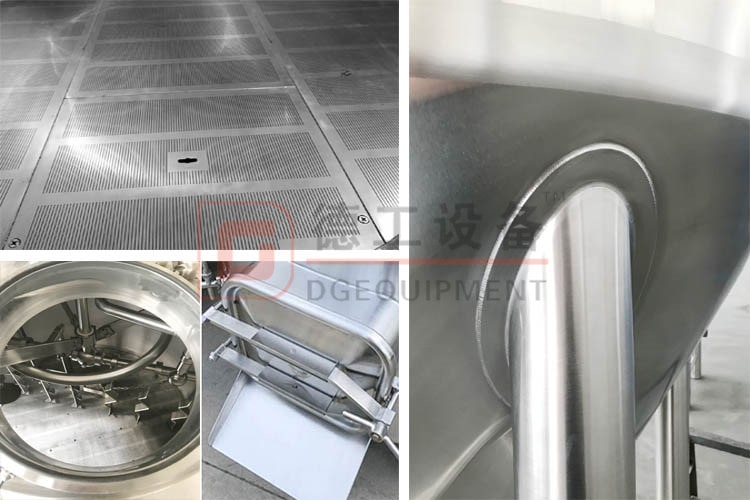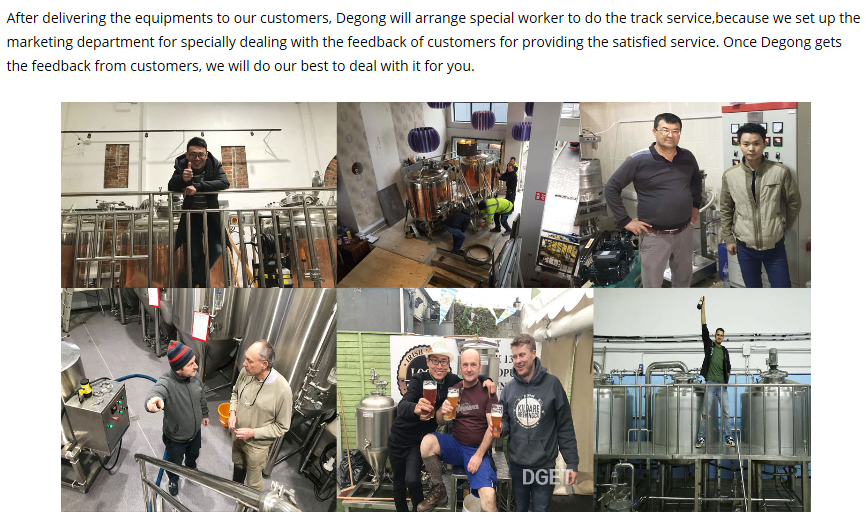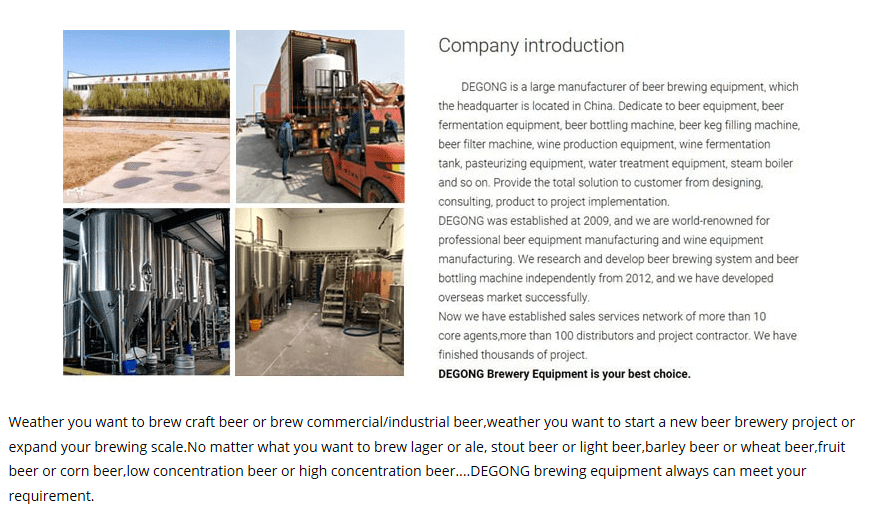 If you want to know more details,welcome to contact me.