Description
The 5HL (500 Litre) craft micro brewery equipment is the often the best choice for a brewpub, or small entry level micro brewery. Relatively compact footprint and design enable you to this brewery into a small space yet is not like some other single vessel breweries.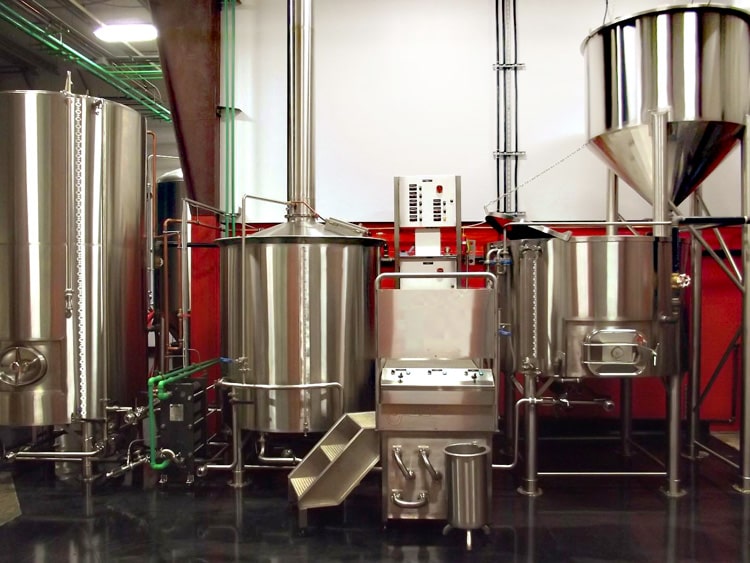 craft micro brewery equipment
A degree of reliability is gained by keeping a brewery simple. This design of our 5HL craft micro brewery equipment does not use complicated motor driven mash/lauter tun rakes meaning you have less to go wrong. The way the control panel is designed is intuitive so even new brewers are able to use the equipment competently without excessive training. As the brewery has been designed with all standard tri-clover fitings, it's possible for these modular components to be swapped out, upgraded, or re-configured to suit your unique needs as your brewhouse needs grow.
5HL craft micro brewery equipment beer brewhouse details
The 2-vessels 500L beer Brewhouse consists of two special tanks: Mash preparation-Lautering tun (M-L) and Kettle-Whirlpool tun (K-W).The 2-vessel beer brewhouse/beer mashing system can accomplish 2-3 batches of saccharification every day. If you want to complete more batches, we can choose a 3-vessel (mash kettle,lauter tank,whirlpool tank) or 4-vessel(mash tank,lauter tank,boiling kettle,whirlpool tank)beer brewhouse.
1.5HL Mash/Lauter Tun
mash/lauter tun has thick 80mm high density PU foam made with thick wedge wire screen,raker motor, CIP pre-installed. The 650L gross volume means you have an effective usage volume of 500L. This is enough to brew high gravity beers that will still fill your 500L boil kettle. This design is everything you need without all the stuff that you don't need.
2.Boil Kettle/Whirlpool tank
This boil kettle has a different design to many other boil kettles. The 8 degree conical base and centre dump valve allow you to dump signicant amounts of trub after your whirlpool meaning you get
more clear wort through the outlet . The elements are in a power range where you can run then on single phase or three phase, and having only two elements in the boil kettle means the task of cleaning is relatively painless.
3.80mm PU Jacket
The 80mm thick foam jacket ensures reduces heat loss making the brewery less costly to run and more comfortable to be around especially on hot days or conned spaces.
4.Easy Clean
The fact that this brewery has been designed without a motorised rake means the brewery is easy to clean. This sized brewery can easily be stirred by hand and emptied by hand in only a matter of minutes.
5.CIP Spray Ball
The simple geometry of this tank makes it ideal for cleaning. The CIP spray ball has been pre-installed. All that is required is a suitbale pump.
6.LED Lights
The LED lights come included in the tanks as well as the glass inspection manway so you can see inside the boil kettle.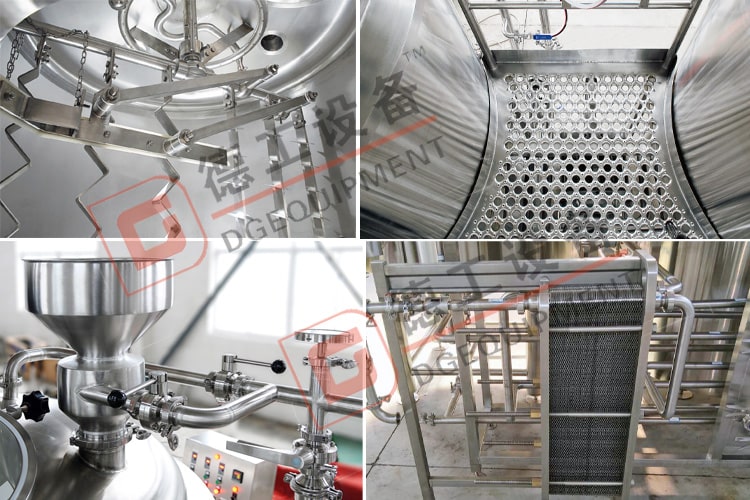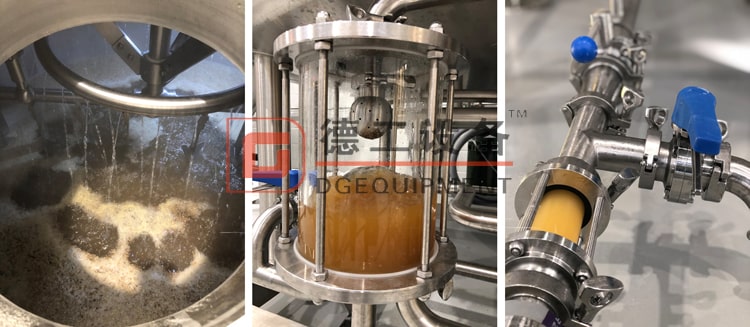 Beer brewhouse technical parameter
Consturction of 500L beer brewhouse

2-vessels brewhouse

500L Mash/Lauter Tun + 500L Boil Kettle/Whirlpool + 500 L Hot Liquor Tank


2 tank-3 vessel: 500LMash/ Lauter Tun&Hot Liquor Tank Combi vessel + 500L Boil Kettle/Whirlpool Tun


3 tank-3 vessel:500L Mash/Boiling Tun + 500L lauter tank+500L Whirlpool Tun+1000L hot liquid tank

Remark:Hot liquor tank is optional,you can choose it or not according to your requirement;Normally,the size of hot liquid tank is twice as large as  brewhouse.

Heating method




Heating method


Beer mashing is a process that requires heating. This process can be achieved by electric heating, gas heating or steam heating. Customers can choose the appropriate heating method according to their specific conditions.

Technical parameter of brewhouse
Parameter

1.Material:Stainless steel 304/Red copper

2. Thickness:inner 3mm,outer 2mm,jacket 2mm

3.Inner surface treatment: welds grinded to Ra 0.4µm without dead corner.

4. 100% TIG welding with pure argon gas shield

5. Insulation: Polyurethane-thickness 100 mm.

6. Glass top manhole

7. Temperature way:Double metal thermometer

8. Top mounted 360° coverage CIP spraying ball and port
Company information