Description
Craft brewhouse system introduce
Function: Use for malt mashing, wort lautering, boiling, and whirlpool.
Component: Mash/Lauter tank, Kettle/Whirlpool tank, working platform, ABB motor, pump, manhole,plate heat exchanger and so on.
Heating method: Steam heating with generator/boiler, its advantages—Heat evenly and stable; it's good for the beer taste, do not scorch the pot.Of course, if you need the electric heating or direct fire, we can also offer it for you.
Control method: PLC controller cabinet can be equipped in brewhouse.
Material: SUS304/316,red copper
beer brewing process
Craft brewhouse system more…
Mash tun, Lauter tun, Boiling Kettle, Whirlpool tun in various combination
Hot water tank and cold water tank for optional in special combinations
Infusion or decoction brewing methods are designed exactly
Stainless steel cladding is even the unique because of easy maintenance and clean
Two stages or single stage heat exchanger for wort cooling
Completely stainless steel integrated work platform
Sanitary and efficiency wort pump
All pipings, pipes and fittings
---
About craft brewhouse system picture show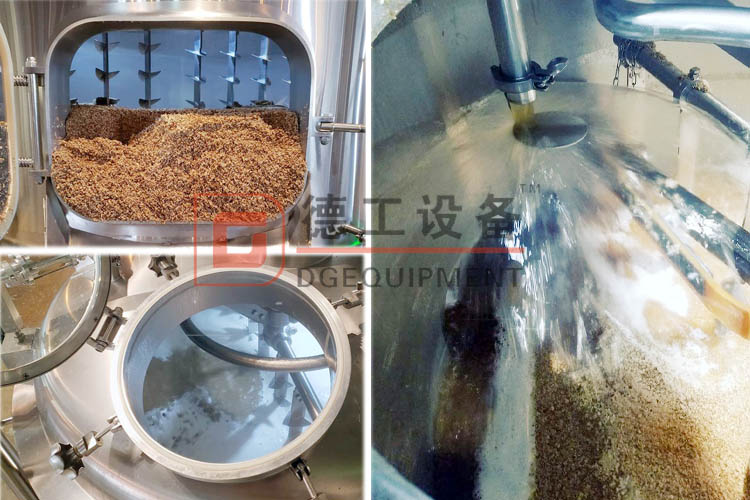 brewhouse is working
brewery equipment details
---
Contact us