Description
700L brewery equipment produced by DEGONG is a set of professional brewing system for the production of craft beer/commercial beer/filter beer/sterilized beer. Brew master make their beer attractive to consumers by unique brewing process and distinctive beer taste.If desired, they can be placed directly in places of consumption of beer: restaurants, pub, bars, hotels, tourist and shopping centers. Also,place the microbrewery behind a glass partition that allows visitors to observe the process of making beer. This is an excellent design solution interior and a powerful marketing tool.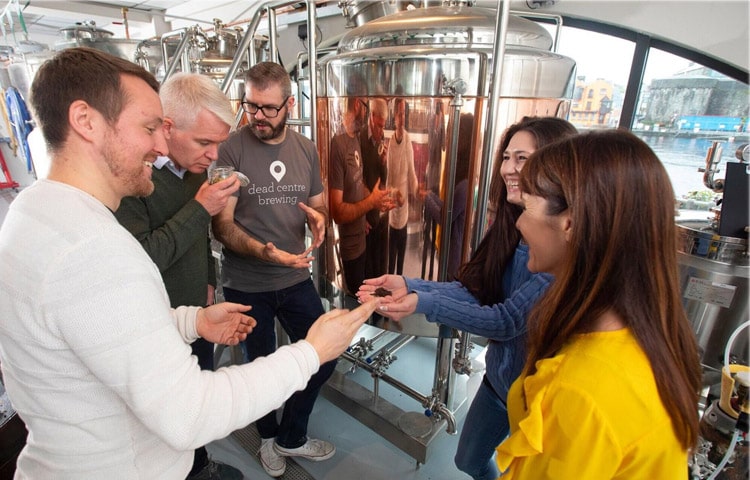 Features of DEGONG 700L brewery equipment
Brand Name:DEGONG
Voltage:220V/380v/Customized
Power(W):36Kw -72KW
Dimension(L*W*H):20-100M2 depends on quantity
Weight:Various in different models
Certification:CE/UL/TUV/ISO/PED
Warranty:3 years
After-sales Service Provided:Field installation, commissioning and training
Materials:SUS304/316/Copper
Thickness of Tanks:3mm for inner container/2mm for outer shell
Heat Insulation:Polyurethane or Rockwool with Thickness=100mm
Heating:Electric/steam/Direct fire heating
700L brewery equipment introduction
Beer brewhouse
The brewhouse system is highly automated, easy to operate and easy to learn due to its more reasonable design.The main equipment consists of mash tun,lauter tank,boiling kettle and whirlpool tank,which adopted international quality standards of sanitary 304 stainless steel.
The brewhouse system include two-vessels brewhouse,three-vessels brewhouse and four-vessels brewhouse according to process requirements and scale.The capacity is bigger,the vessels is more and you can also choose the multiplayer assembly form,improve the working efficiency.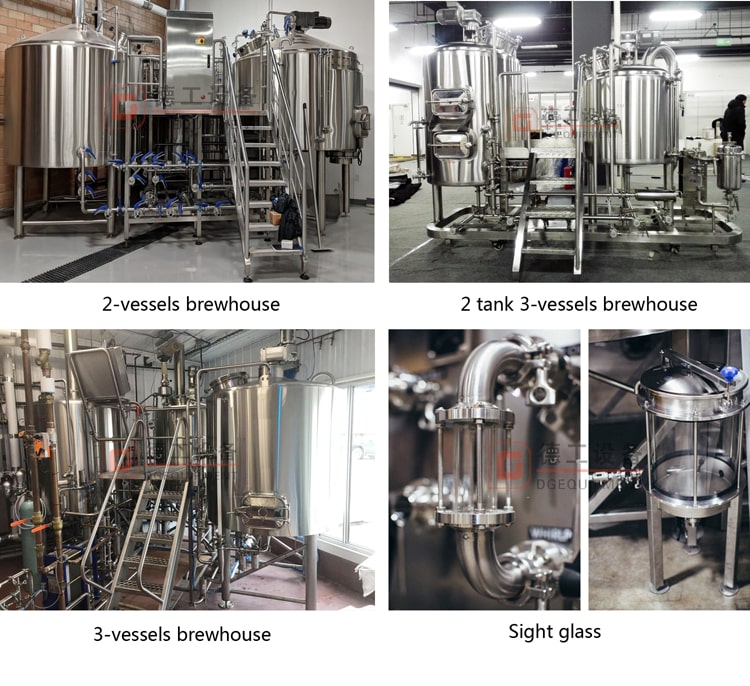 2 Vessels Beer brewhouse:
Mash/Brew kettle/whirlpool tank+ Lauter tun
Application:Hotel/Home/Dinning, 100L-1000L brewery Equipment
Advantage:1.Small space required  2. Low investment 3. Simple operation 4.High utilization rate of equipment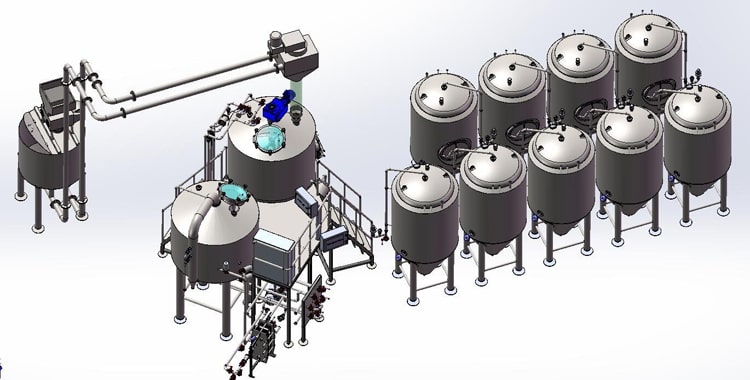 Combined 3 Vessels Beer brewhouse:
Mash tun+ lauter tank + brew kettle/whirlpool tank
Application: brewpub/microbrewery,1000L-2000L brewing system
Advantage:1. Different combined,can add a tank to four vessels 2. More brews,high efficiency

Combined 4 vessels beer brewhouse:
Mash tun+ lauter tank + brew kettle+whirlpool tank
Application:Large commercial brewery,2000L-5000L
Advantage:High automatic,can brew 4-6 batches per day,very high brewing output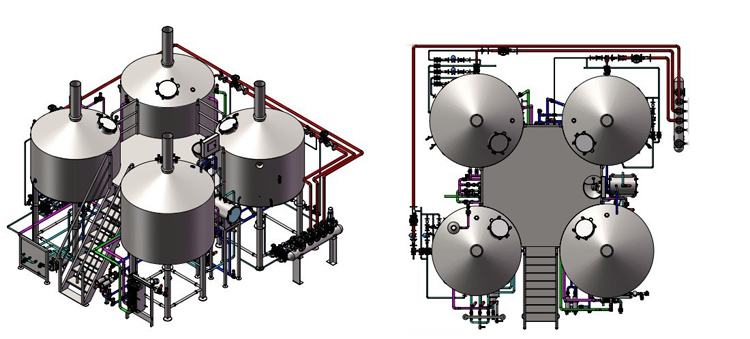 Beer fermentation tank
According to the production scale and requested output of beer, equipped the quantity and capacity of fermentation tanks.The fermentation tank is to provide a suitable environment for maltose to be converted into alcohos after the wort is cooled and inoculated with yeast. The fermentation tank is equipped with top dome head/hops adding port/dimple plate jacketed/CIP spraying ball/sampling valve/liquid level meter/beer outlet and sewage outlet/water-sealed mechanical regulating valve/pressure gauge/carbonation stone and other supporting valves. With polyurethane insulation to ensure that the fermenting temperature is kept at a low. Equipped with PT100 temperature sensor, with PLC auto-control system.