Description
Whether you want to save space, money, and time by only using a 2 vessel mash lauter tun and boil kettle or you need a dedicated HLT tank alongside them, we have the right brewing system for you.
Our stainless steel craft beer equipment are insulated using chloride-free, 100mm Rockwell insulation, keeping temperatures at exactly the level you need them to be.
Our craft beer equipment also allow you to produce batches at record speeds, from the beginning to the cleanup process. Maximize your brewhouse's efficiency with our systems!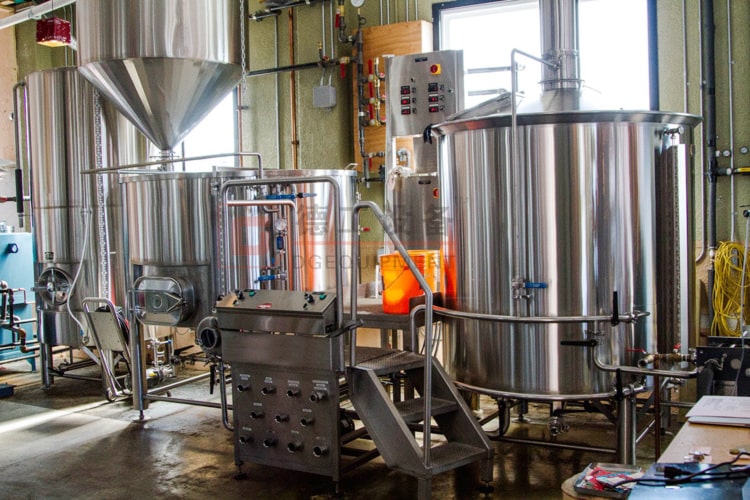 Brewhouse of craft beer equipment introduction
1.A brewhouse consists of all the components, or vessels, a craft brewery needs for the initial brewing stage. It typically includes a mash tun, lauter tun, boil kettle, whirlpool, hot liquor tank.
2.A two-vessel brewhouse is often made up of combinations of a mash/lauter tun and boil kettle/whirlpool tun, while a larger, more advanced three,four five-vessel system separates these components.
3.Other Combinations
a.Mash/Lauter Tun+ Boil Kettle/Whirlpool Tun+ Hot Liquor Tank
b.Mash/Lauter Tun/Whirlpool Tank Combine Vessel+ Kettle Tun
c.Mash/Lauter Tun/Hot Liquor Tank Combine Vessel+ Boil Kettle/Whirlpool Tun
Material:

SUS304,SUS316 or Red Copper

Appearance:

SUS,Mirror SUS, Luxury Red Copper

Jacket:

Dimple Plate

Heat Insulation:

Polyurethane or Rock Wool

Heating:

Steam/Direct Fire/Electric

Certification:

ce,ul and iso

controlling system:

temperature, pressure auto control/ plc, hmi or touch panel

electric supply:

3phase/380(220, 415,440…)v/50 (60)hz
single phase/220(110, 240…)v/50(60)hz
or as special request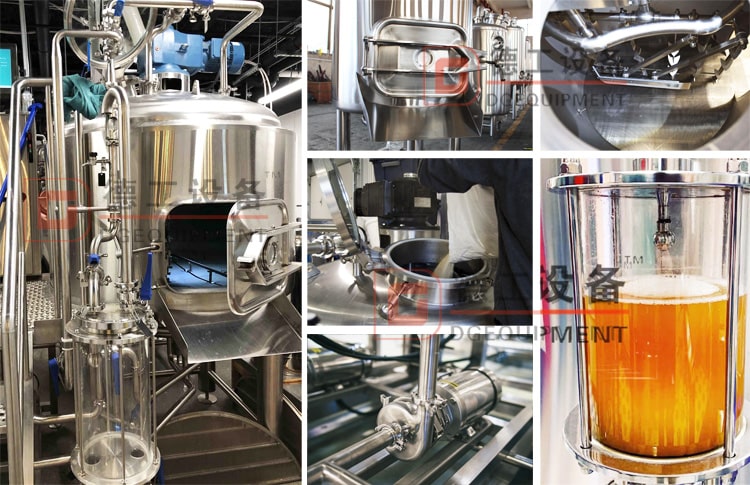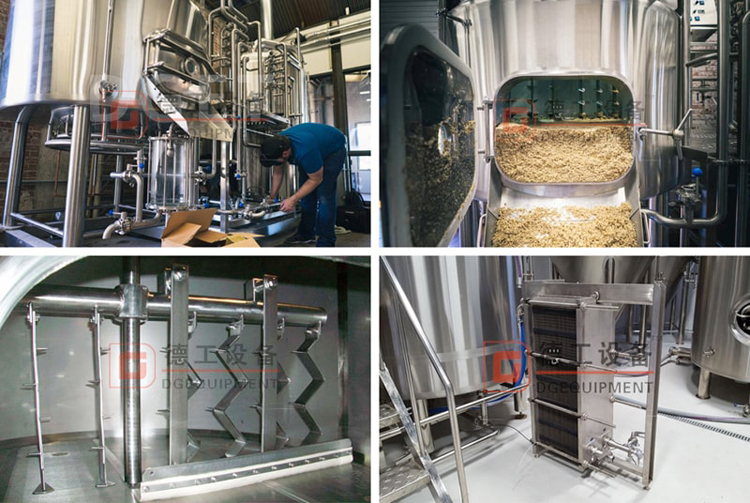 Our advantage:
★  Customized design of tanks, production flow, etc as per customers' brewing process and beerfeatures, e.g. 16°P all malt beer.
★  Customized arrangement of brewhouses' vessels, in rows, angle or square to fit the customers'existing buildings.
★  Dismountable basic frames with operators' platform and pre-built piping for convenient siteinstallation
★  Multi brews per 24 hours, e.g. 6 batches with 4-vessel brewhouse
We design and build complete turnkey industrial-style craft breweries toyour specifications and future expansion. Breweries' reliable performanceis guaranteed with our deep experience of 30 years in building turkey bigbreweries and proven brewing technology in various big and small breweries around the world.
Configuration of the craft beer equipment
Milling: 2-roller or simplified 4-roller
Mash &Lautertun: Brewing &sparging water blending port, VFD rake, with wort grant, mash hydrator, etc
Kettle & Whirlpool: Dimpled steam jackets or direct burning heating, as well as electric immersion heating
Hot Liquor Tank: Steam heating, direct burning or immersion electric heating.
Pumps: Lautering pump and whirlpooling/castout pump of VFD, HL pump
Piping: Tri-Clamp or DIN standard pre-built
Heat exchanger: 2-step or 1 step, with fittings such as thermometers, venturi aeration unit, etc
Brewhouse control: VFD, switches etc, Automatic Temp. control, etc
Cellars: Singe, double or multi-time brew size fermenters and BBT
Cellar Control: Automatic Temp. control with solenoid valves
Portable CIP cart: with 1 electric immersion Heating caustic tank, automatic Temp. control and 1 pump, etc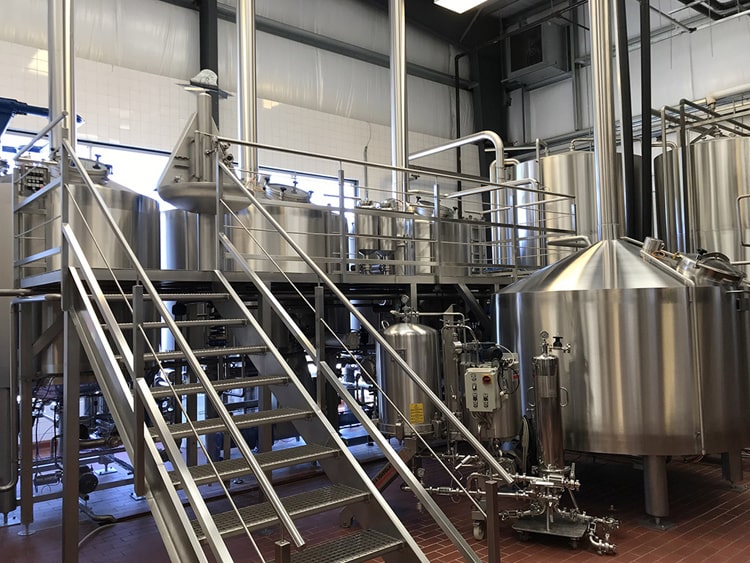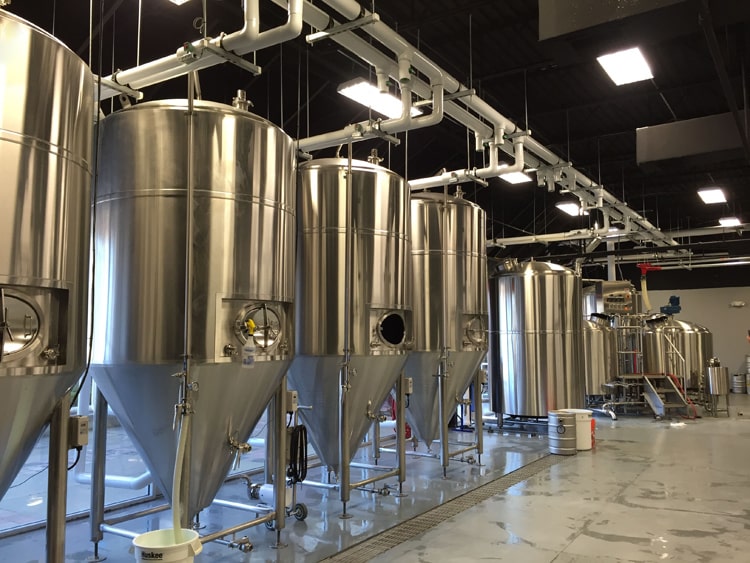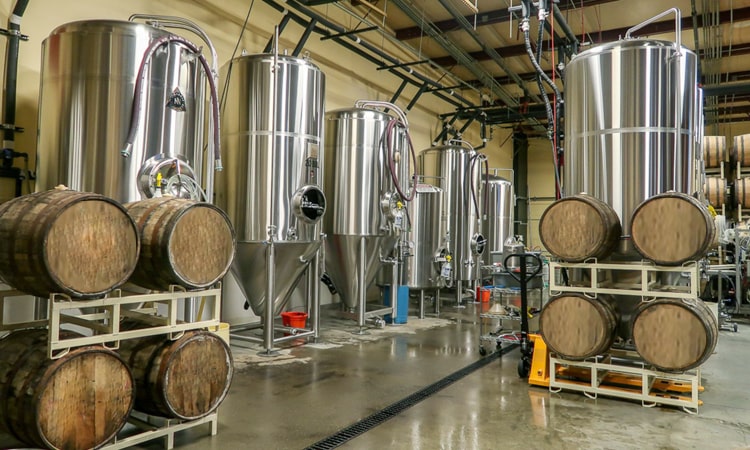 Delivery
The normal package is wooden box. If export to european countries,the wooden box will be fumigated.If container is too tigher,we will use pe film for packing or pack it according to customers special request.
1.Plastic film, bubble film
2. Fumigation-free wooden case for LCL
3. Plastic film&bubble film wrapped, iron frame if needed, fixing for FCL
4. Up to export standard, safety transportation
What should we know before giving a price
1.The brewhouse can be customized to 2-vessels(such as mash/lauter tank+boiling/whirlpool tank),3-vessels(mash/lauter tank+boiling tank+whirlpool tank),4-vessels(mash tank+lauter tank+boiling tank+whirlpool tank).Please confirm your need.
2.The heating method can be electric heating,steam heating and direct fire heating.You can choose one suitable to you.If steam heating,it will need a steam boiler,the boiler can be eletric boiler,gas boiler or diesel boiler.
3.Quantity of fermentation tank,different customer has different requirement,so we need to know how many fermentation tank do you need.If you don't have idea,you can tell me your brewing plan,such as daily output or monthly output,beer's type or fermentation cycle,our engineer can suggest you a suitable scheme.
4.We should know your electricity power,including voltage,frequence and phases
5.You just need the beer brewing line,or need other auxiliary system,such as bottling line.
If you have interest,please get in touch with me freely.