Description
1.Specialist manufacturer
We have own factory. We get CE certification.We specialize in manufacturing beer brewing equipment.
2.Quality and price
We have professional purchasing team. Comparing multiple vendors,choose
best raw materials and the most preferential price. We have skilled worker and
strict quality control system,provide the best quality products to our customers.
3.Convenient transportation
Our company is located in Jinan,which is near Qingdao port It just take 3 hours from our factory
5.Quality of service
We will provide photos make our customers to know the order status.Of course,we welcome our customers to our factory to inspect any time!
7BBl Bar beer brewing equipment

| | |
| --- | --- |
| Model | 7BBl Bar beer brewing equipment |
| Working Area | 2-30M2 |
| Working voltage | DC 24v |
| Working pressure |  1.5Bar |
| Material | Inner(SUS304),thickness: 3.0mm; |
| Insulation |  Polyurethane-thickness 100 mm. |
| Temperature way | Double metal thermometer |
| Outsourcing surface: | Weld polishing processing |
| Jacket Pressure: |  design pressure 0.3 MPa, working pressure <0.2 MPa. |

1. This beer equipment machine is brewery for pub ,Bar,Restaurant draft .
2. Stable worktable and 20 years usage life.
3. Easy to maintain saving time and labor.
4. This machine is economy and competitive.
Configuration:
1.Malt Milling Unit
Particle adjustable rolling crusher for dry or wet milling
Flexible or steel auger or a bucket type conveyor to directly lift the milled grain to mash tun
2.5000L Brewhouse Unit
Mash tun, Lauter tun, Boiling Kettle, Whirlpool tun in various combination
Hot water tank and cold water tank for optional in special combinations
Infusion or decoction brewing methods are designed exactly
Stainless steel cladding is even the unique because of easy maintenance and clean
Two stages or single stage heat exchanger for wort cooling
Completely stainless steel integrated work platform
Sanitary and efficiency wort pump
All pipings, pipes maniford and fittings
3.5000L or 10000L Fermentation Unit
Standard stainless steel conical cylindrical fermentation tanks
Single, double, triple or more size as brewhouse is common used in commercial breweries
Tanks quantity is exactly calculated by fermentation cycle for various beers
Roof walkway is for special request
All manhole, valves, pressure gauges, fittings etc are included
4.Beer Filter Unit
Large plate-Frame or Candle type DE (diatomite earth) filter is used for clarify the beer
5.5000L or 10000L Bright Beer Tank Unit
Standard stainless steel bright tanks for beer maturation, conditioning, service, carbonation
Single,double size or more as fermenter is common used
Tanks quantity is exactly calculated for various beers and the function
All manhole, valves, stone, gauges, fittings etc are included
6.Cooling Unit
Insulated glycol water tank with or without copper coil for glycol liquid holding and mixing
Efficiency chillers or refrigerators with fryon to supply cooling energy
Sanitary centrifugal pump for glycol water recycle among tanks and heat exchanger
All pipes, fitting, insulation materials are included
7.Controlling Unit
Electrical controlling cabinet with temperature, on-off controlling for brewhouse
Electrical controlling cabinet with temperature, on-off controlling for cooling parts
Temperature controller, thermocouple, solenoid valves etc are included
PLC with touch screen panel for special request
8.Beer Dispense
Semiauto or automatic bottling machine with rinsing, filling, capping, labeling etc
Semiauto or automatic canning machine
Flash pasteurizer or tunnel pasteurizer is available
9.Other Facilities
Portable CIP system for cleaning the tanks
Steam boiler for brewhouse heating
Water treatment for brew water
Oil free air compressor
Brewery lab instruments for beer quality test

To release a less than 200l of beer per day is unprofitable, so the minimum performance of our equipment is 200l.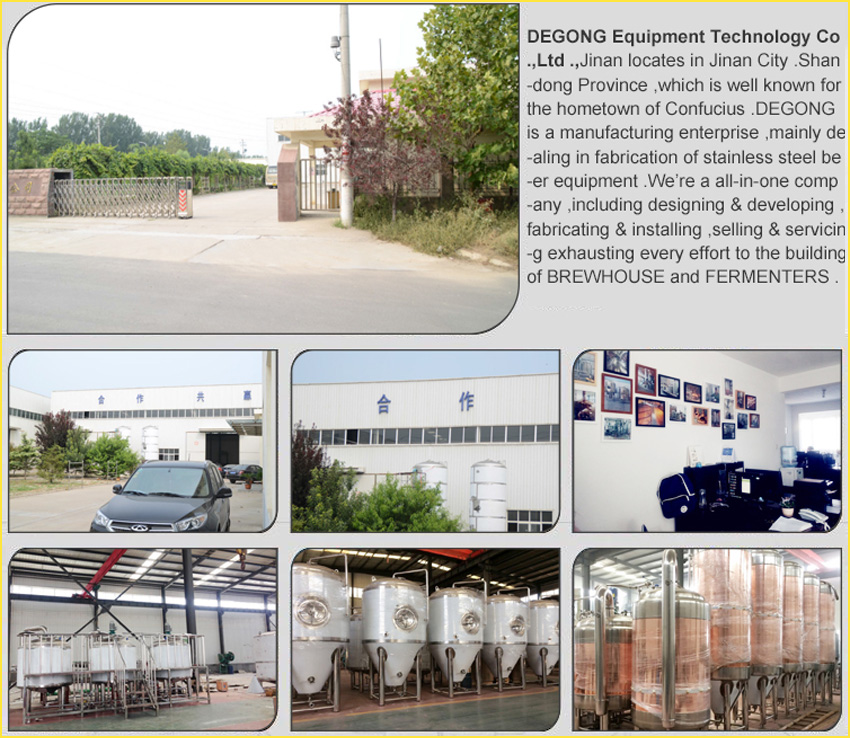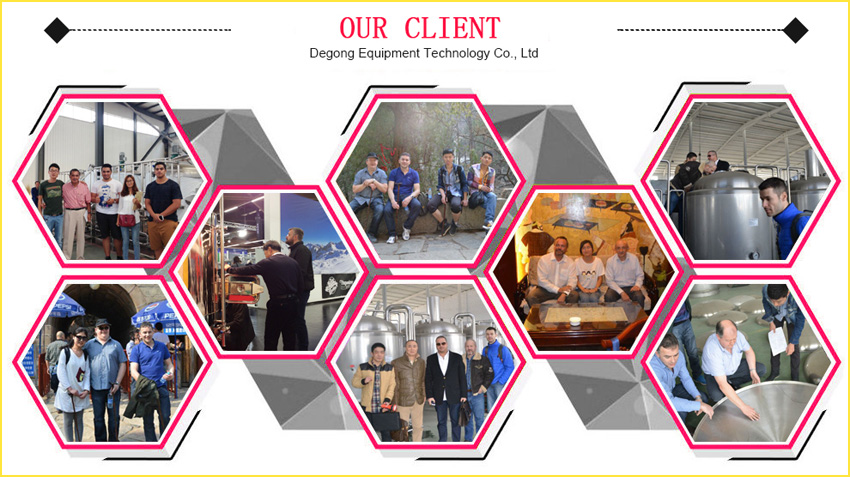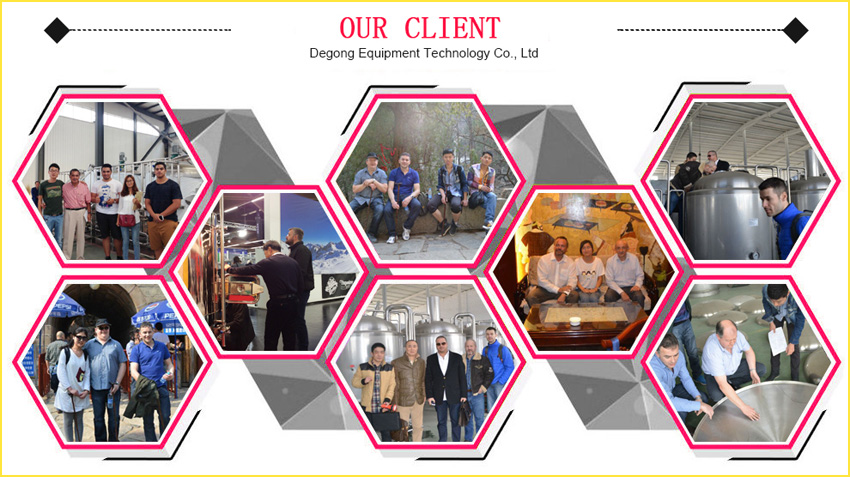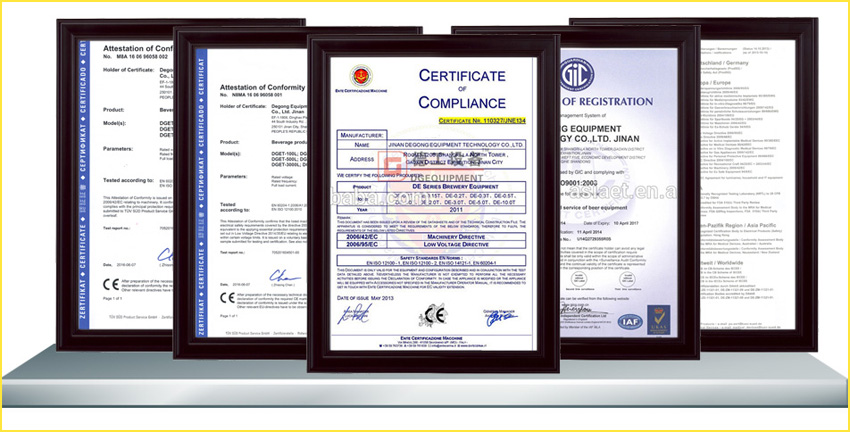 If you have interest,please get in touch with me freely.