Description
Beer Brewery plant is suitable for lab ,pub,bar,hotel,restaurant,industry brewery etc. from 50L to 30000L per day. Complete beer brewery plant including malt miller, brewhouse, fermentation tanks, bright beer tank, glycol system, controlling system and CIP cleaning system.Except these basic brewing system,you can choose bottling machine,canning machine ,labeling machine…..according to your requirement.We can provide the design solution from drawing until after installation.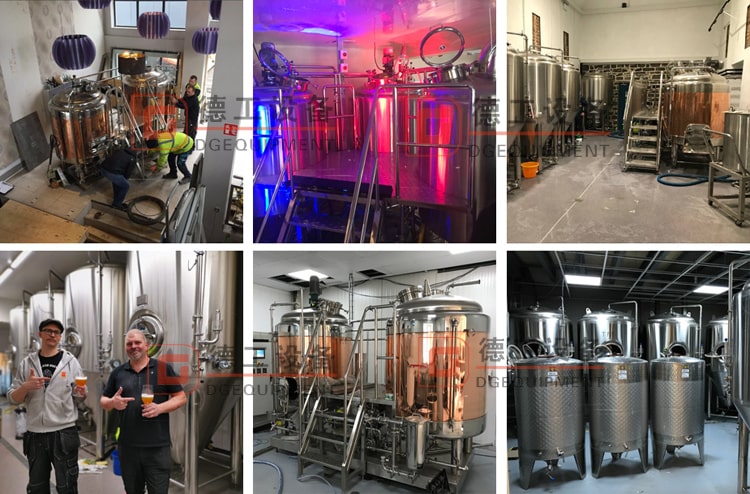 Our beer brewery plant enables production of all styles of beer: from infusion-ales to triple- decoction-lagers.
All brewing operations as well as fermenting & conditioning process can be controlled manually,via semi-automatic-control with programming system
The whole set brewing equipment include
MILLER:
Malt miller
Flexible auger
Malt Silo
BREWHOUSE Basic Components (2-vessel or 3-vessel design):
a) Mash Tun/Kettle (Mashing/Wort-Boiling)
b) Lauter Tun (Lautering)
c) Whirlpool/Hot Liquor Tank (Whirlpooling/Hot water supply)
Heating provided by electric or gas fired steam generator
Fermentation, bright beertanks and beer serving tanks are double jacketed, cooled, insulated by 100 mm of polyurethane and equipped with all needed accessories for successful beer fermentation. Our fermentation tanks produced as "Uni Tanks" and can be used as bright beer tanks also. Manholes can be side or up located according to the customer wishes.
Our fermentation and bright beer tanks have two separate cooling zones at cylinder and the cone of the tanks.
Glycol cooling line  is according to the capacity and quantity of fermentation tank.
CIP Cleaning of microbreweries and mini breweries made by movable CIP station with heating.
Control system control the whole brewing system,it can be full automatic or semi-automatic,PLC or PID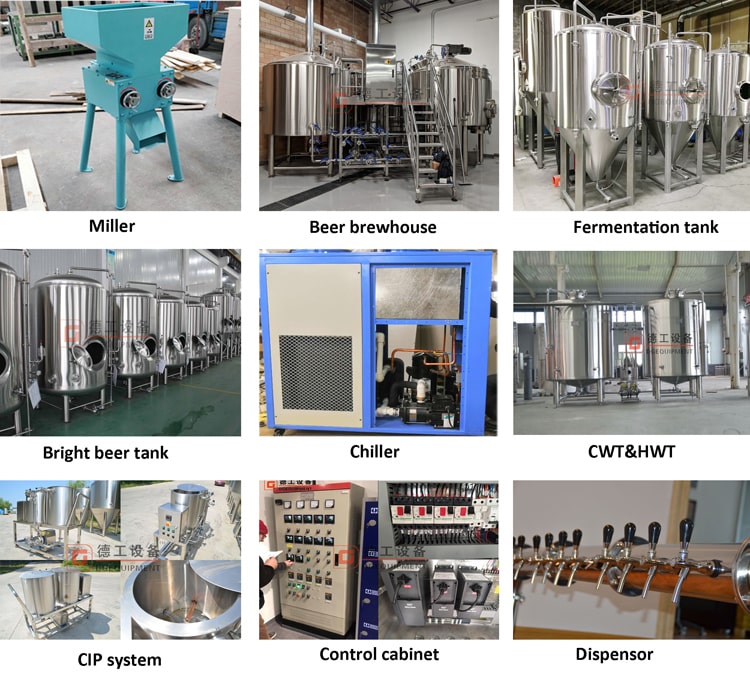 DEGONG Equipment processing details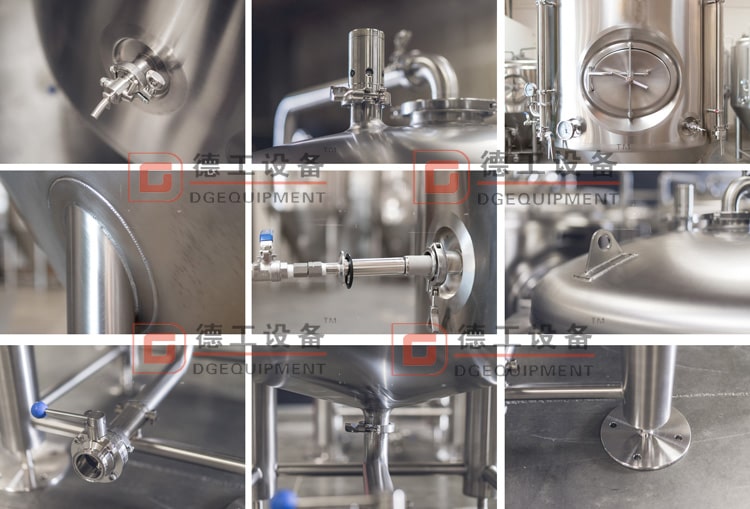 Double sided welding, no dead Angle polishing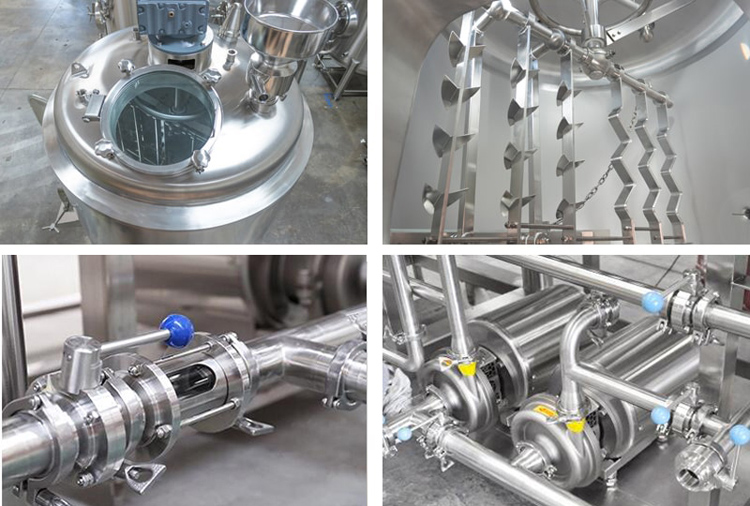 Sight glass,Ra≤0.6um,Food grade SUS304 pumps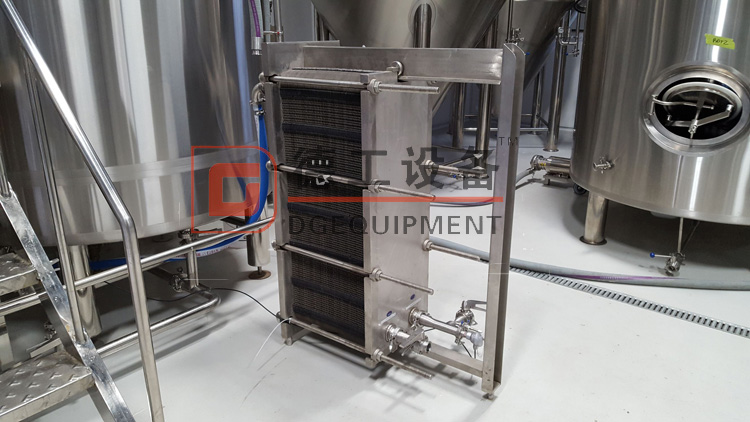 Double stage or single stage plat heat exchanger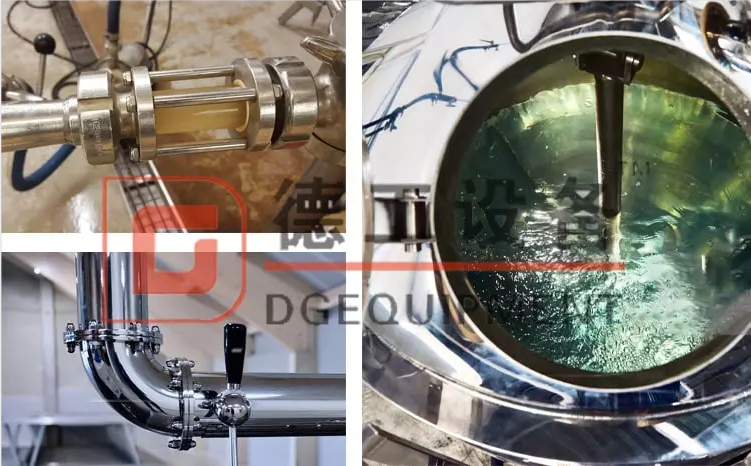 Agitar of brewhouse
Industrial beer brewery plant that produced by DEGONG Technologies assembled and produced by using a developed accessories and assistant brewery equipment ensuring the strict, easy and energy save process.
These beer brewery plant performed in 5 hl-50 hl/batch in turnkey solution according to customer location and special project planning.
Industrial breweries configurations designed for multi process operations, ensures a wide range of beer types manufacturing by using all brew technology types, that makes the breweries  universally useful.
You also can order any brewery size as 1500L, 2000L, 3000L, 3500L, 4000L, 4500L and etc. according to your needs.