Description
SUS Brewery Equipment component
800L Mash-Lauter tun+Boiling-Whirlpool Tun
800L Hot water Tank
Glycol Jacketed Conical Fermentation Tank:
800L Fermentation Tank
Cooling Unit:
1500L Glycol Water Tank
Chiller and Centrifugal Pump
Controlling Unit: Brewery Instrumental Control Cabinet
Cleaning Unit: 2*100L Tanks Portable CIP Cart
SUS Brewery Equipment features
Applicable for the nanobrewery, microbrewery, brewpub, taproom, restaurant
Compact designed system
Easy for control
Low cost to operate
SUS Brewery Equipment for brewhouse unit
Heating method: steam/electric/direct fire heating
Interior Shell: SUS304/316 full welded; TH=3.0m
Exterior Shell:SUS304/316 full welded; TH=2.0m
100mm polyurethane for insulation
Acid washing and passivating the Interior finish to 0.4um
Speed adjustable grain rake (scraper blade for optional)
False Bottom/Filter
Steam condenser with spray nozzles
Completely stainless steel work platform
Two stages or single stage plate heat exchanger
Wort pump & hot water pump
Stainless steel 304/316 operation platform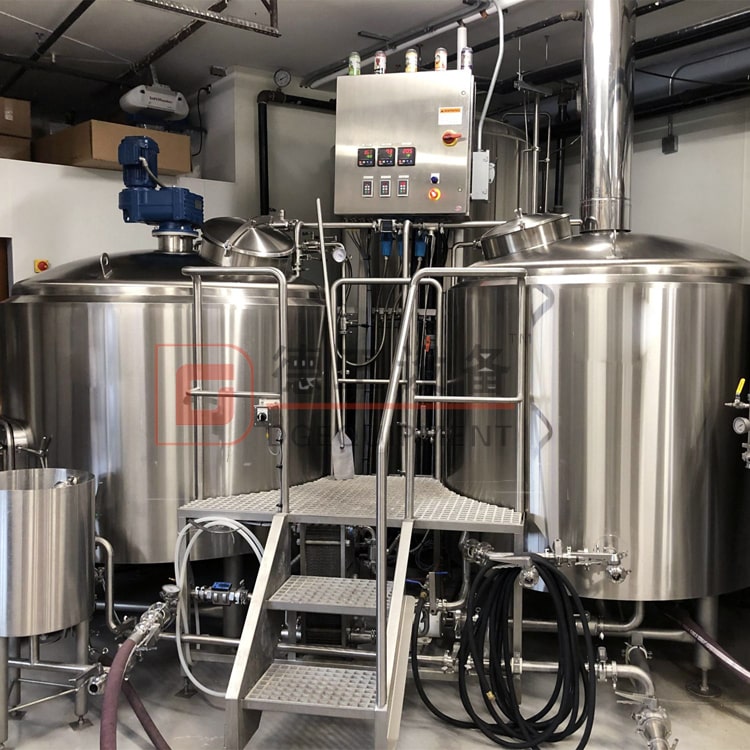 ---
SUS Brewery Equipment for fermentation system
Fermentation tanks
Fill the tank with the top and bottom head(or cone) are used spinning R-angle-grinding, polishing tank wall, no health corners, and fully enclosed design ensures that the material is always under a pollution-free status of the mixing, fermentation, air breathing apparatus with hole, CIP cleaning nozzles, manholes and other devices.
Fermentation tank features
Our Fermentation tanks/tun available from 100L to 20000Land average 25% Head Space.
All tanks have a Dish top,
Cylinder body & 60 Cone Bottom.
Certified stainless steel(304,316) material for all tanks, with 100% TIG welded joints and seams with sanitary interior polish
Dimple Plate jacket for Glycol cooling & high efficient Polyurethane foam insulated.
All tanks use Tri-clamp connections, are designed for up to 14.7 PSI and tested at 30 PSI.
We can customize fabricate any tank to meet your brewery's space and height restrictions.
fermentation tank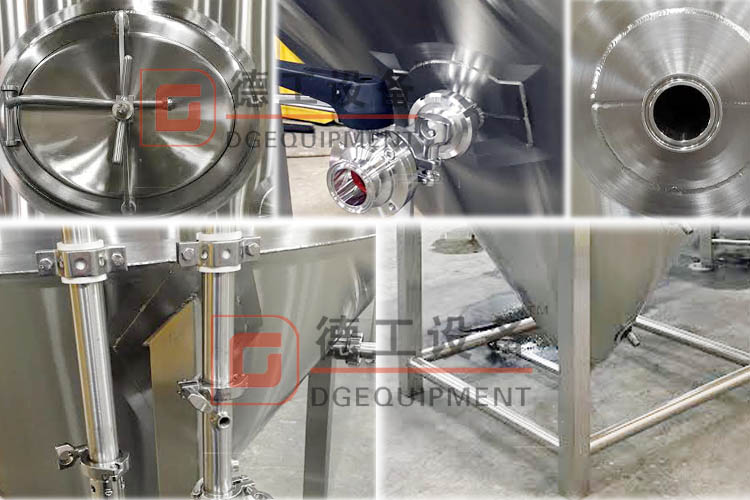 fermentation tank details show
Serving tank(bright beer tank)
Beer serving tank named beer mature tank, normally it is single wall, and placed in the cold room for cooling.
Component: It is consisted of Shadowless manhole, dish heads on two side, Mechanical relief valve, Aseptic valve, Pressure gage, Butterfly valve, carbonation stone and etc.
Capacity: effective volume is 100L-30000L, 1BBL-300BBL
Serving tank feature
20% top space to avoid beer foam out
Accommodate to brew 1/2 batches
CIP rotary spray ball
CO2 blow off tube
Fully welded cladding
Adjustable tank leveling pads
Good quality, reasonable price and excellent quality
vertical bright beer tank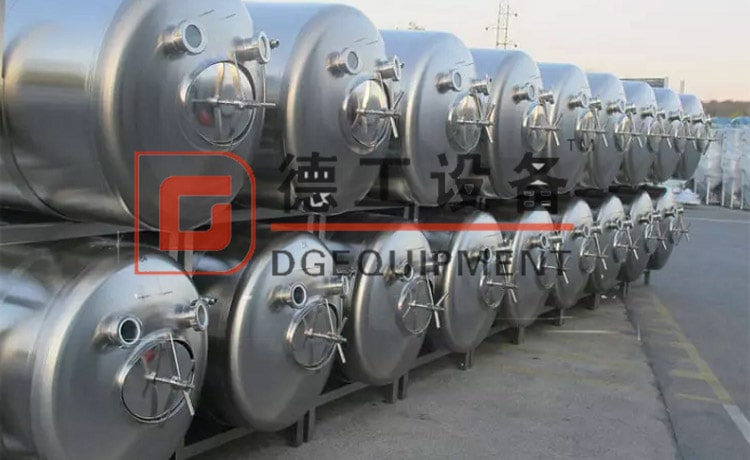 bright beer tank details show
---