Description
At DEGONG we have striven for the very latest and most modern brewery equipment,  fabricated from high quality stainless steel tanks that gives beers such exceptional flavour. A complete set of brewery equipment mainly includes the following important parts:
Grain crusher
---
It is special type which has lower noise and make less grain dust.
Another advantage, the belt for the new type is inside, which is more safe and easily operate.
Grains miller
Brewhouse
---
it can be change as the capacity, also it can be customized according to the customers' requirements.
Basically brewhouse's configurations as follows:
Mash/Lauter Tun + Boil Kettle/Whirlpool Tun
Mash/Lauter Tun + Boil Kettle/Whirlpool + Hot Liquor Tank
Mash/Lauter Tun + Boil Kettle + Whirlpool Tun
MashTun + Lauter Tun + Boil Kettle/Whirlpool Tun
Mash/Kettle Tun + Lauter Tun + Whirlpool Tun
MashTun + Lauter Tun + Boil Kettle + Whirlpool tun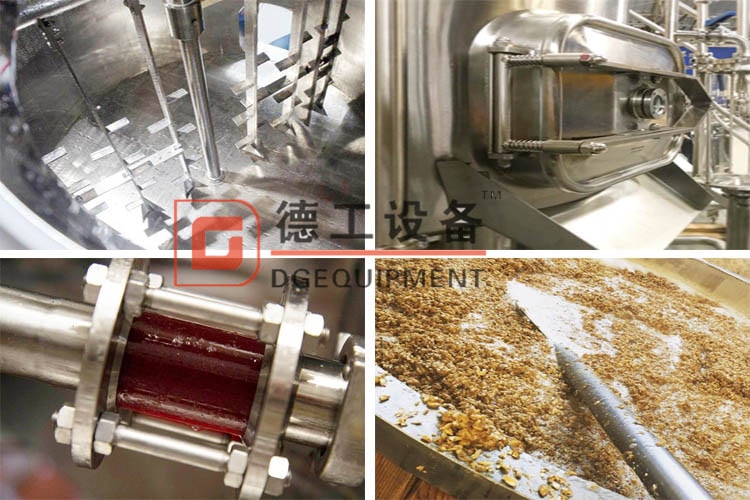 Raker;spent grains hatch;sight glass;malt
The heating method can be electric & gas & steam heated. These can be selected and designed according to the specific situation of the customer.
Usually our European customers will choose electric heating. Because the environmental control in their local area is very strict.
Customers in South America have more choices for gas heating. Because of their high electricity costs, gas investment costs will be relatively lower for them.
In addition to the above considerations, other regions will also choose steam heating. This way heating is more uniform and stable.
Fermenting & Mauturing
---
Wort Fermentation or maturation, also called cylinder conical tanks CCTs, fermentation vessels FVs. Single size or double size as brewhouse is common used in microbreweries. Side manhole and top manhole can be optional.
Brite tanks are used for beer maturation, conditioning, service, carbonation. The same capacity of fermentation tanks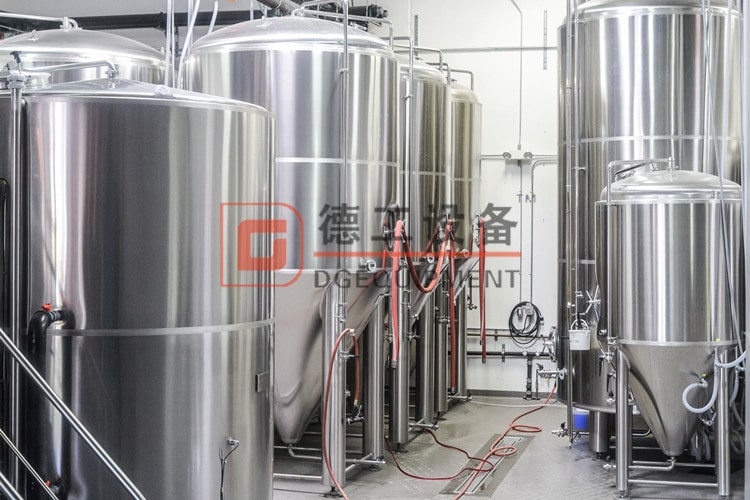 Cylinder conical tanks for fermenting and maturing (Beer brewing equipment)
Others
---
Cooling wort & Beer filtration
Chiller and Glycol tanks cool for fermentation tanks and bright beer tanks
Plate-Frame or Candle type DE (diatomite earth) filter
CIP(cleaning system)
Supply caustic liquid and sterilization liquid for all tanks cleaning
Auxiliary equipment
Kegs(keg filler and washer), bottle filler, beer dispenser,pasteurizer, water treatment machine and more.
Company introduction: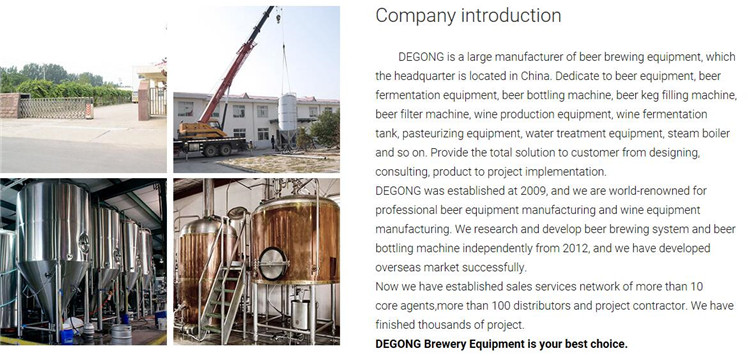 Welcome to visit our website and contact me to get more useful beer brewing equipment information ,Cheers!!!