Description
Technically speaking,Fermentation systems is made up of fermentation tank, bright beer tank, yeast adding tank and other accessories. The quantities are based on customer's request. According to different fermenting request, structure of fermentation tank can be designed accordingly. Generally speaking, structure of the fermentation Tank is dished head and cone bottom,with Polyurethane installation and dimple cooling jackets .
With the high quality and god reputation,DEGONGET will be your best choice of the brewery equipment to brew distinctive flavor beer.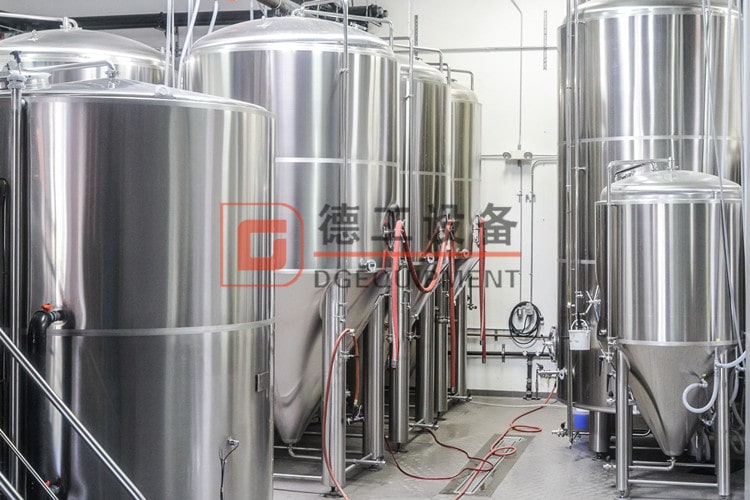 Fermentation tank
---
---
Technical parameters:
Material Inner (SUS304) thickness: 3.0mm; Outer (SUS304) thickness: 2.0mm; External-Jacket(SUS304) thickness: 1.5mm;
Equipment with : cone 60°resist compression design,dripping
100% TIG welding with pure argon gas shield
Interior Finish: Sanitary 2B finish, Pickled and Passivity; (8K Mirror finish optional)
Exterior Finish: Oil brushed finish (2B, 8K Mirror finish optional)
 Interior full polished to 0.2~0.4 μm without dead corner
Insulated with high density Polyurethane foam 100mm
Glycol Jacket: Dimpled plate on cone and side
Stringent tank leakage test by water and pressured gas
Stringent Jacket leakage test by water and pressured gas
Sanitary side mounted manway with pressured door
TC connected CIP arm with 360° coverage spraying ball
CO2 blow-off arm with butterfly valve
Full sanitary metallic sealed sampling valve
Mechanical safe valve PVRV 2 bar on top
Hydraulic shock pressure gauge on CIP arm
Rotating racking arm and port on cone with butterfly valve
Tri-clamp discharge arm with butterfly valve
Thermowell for high accuracy temperature sensor
4 pcs completely SUS304 heavy duty legs with leveling pad and legs support
Dry hopping port 4" TC with solid end cap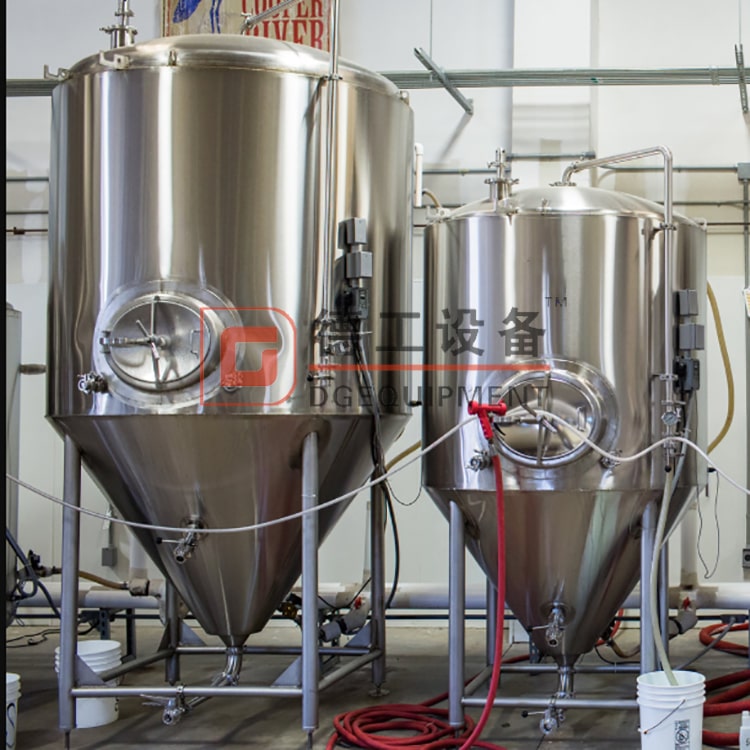 Bright beer tank
---
---
The bright beer tanks made by DEGONG use top class stainless steel (SUS304), surface treatment can be 2B or precise polish or mirror polished. All fittings installed with tanks using top brands like ABB, Siemens, Omron, etc.
Features and parameters
Stainless steel(304)sanitary construction
Inner (SUS304)thickness: 3.0mm; Outer(SUS304)thickness:2.0mm
External-Jacket(SUS304) thickness: 1.5mm
100% TIG welded and sanitary polished
Design pressure 0.3 MPa, working pressure <0.2 MPa.
Interior Finish: Sanitary 2B finish, Pickled and Passivity;
4 heavy duty stainless steel legs with adjustable height and leveling footpads
Insulation: Polyurethane-thickness 100 mm.
CIP arm and spray ball 360o coverage. Easy clean slide over pipe connection with keeper pin.
Pressure gauge
Thermometer gauge
Lifting lugs
Side man way door
Carbonation stone assembly
After the fermentation is finished, yeast or other muddy matters remained in the fermentation broth need to be removed to make the beer clean and bright. The beer through the process of filtering is called "bright beer", which is provided to the packing department to fill in the bottle. And the tank to contain the bright beer is named the Bright Beer Tank. It has two types: the vertical one and the horizontal one.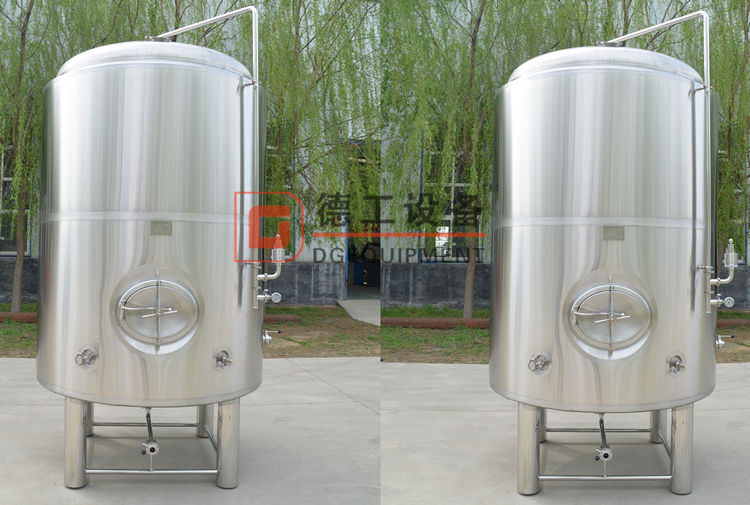 vertical bright beer tank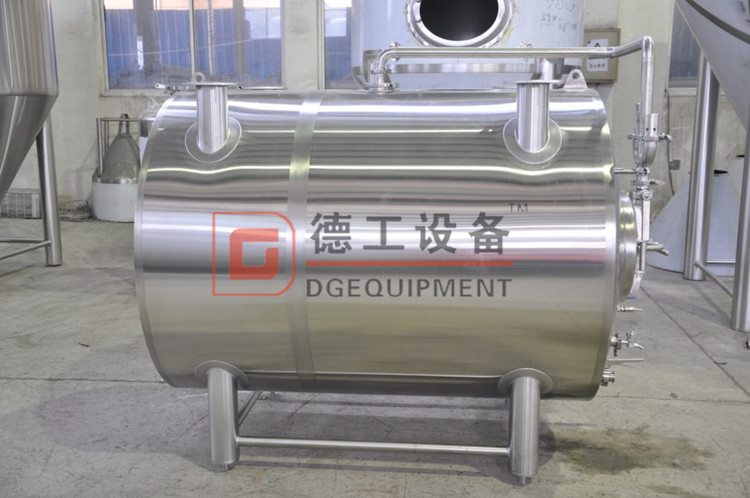 horizontal bright beer tank
Beer brewing process
---
---
After the process of fermentation , the green beer must continue to ferment in storage tanks for several weeks, until it has reached the desired level of maturity in taste . Brite Beer Tank is needed in this process in order to have the full taste develops of beers.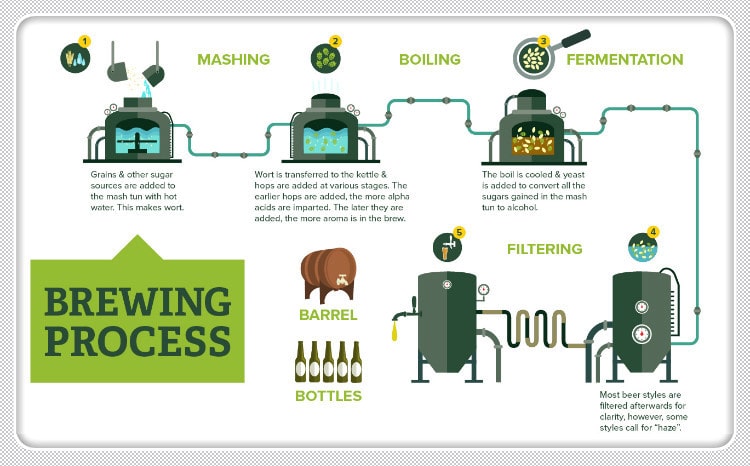 The process of beer brewing
Packing&delivery
---
---
Standard packing:
Cord ,film membrane
Firm membrane, wood box for free fumigation
Transport: by sea
Delivery :
– We put your order into our tight production schedule to ensure the punctual delivery time.
– Production or inspection report before your order packed.
– Shipping notice/ insurance to you as soon as your order is shipped.
wooden packing and delivery
Our certificate
---
---
Our equipment is coming with certifications of SGS and our company is TUV approved. We use CE approved components for customers. The quality, specification and function all meet the treaty of contract.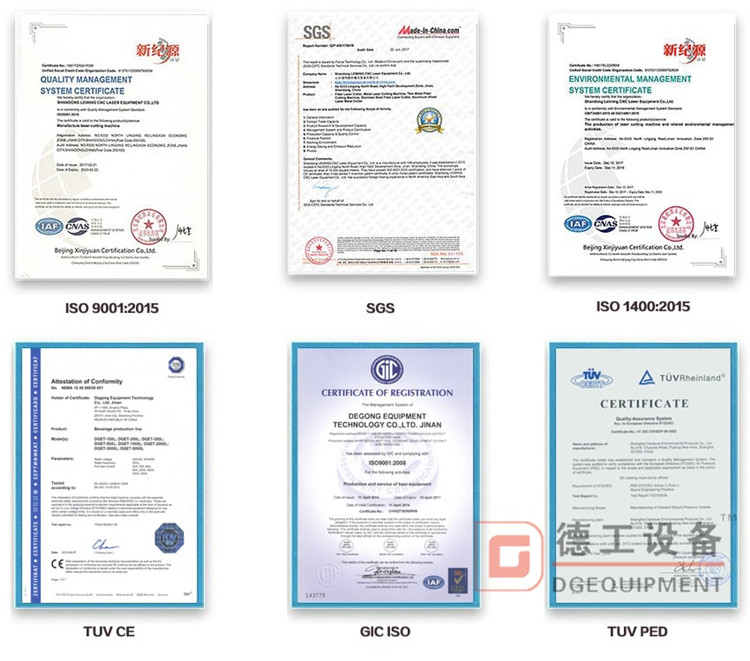 Contact us
---
---
Every Brewhouse is unique and requires different specifications. Please shoot us an email or give us a call for a quote.