Description
We manufacture and supply beer brewery equipment that vary in size from 200 to 5.000 litres beer per brew. All our brewery equipment is suitable for brewpubs, restaurants, craft breweries and beer production. Our brewhouses enable you to produce outstanding and full-bodied beers. Beginners will find it easy to brew with this fairly automated equipment.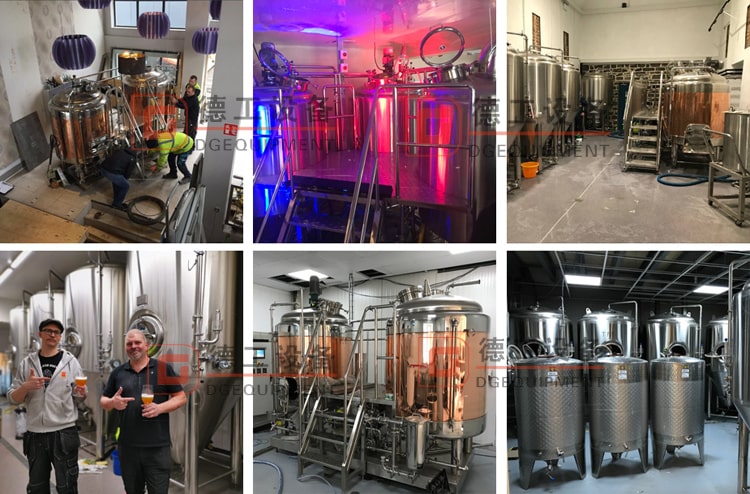 1000L Beer brewery introduction
Basic 1000L beer brewery equipment configuration

Malt miller 

double-cylinder – regulated, with protective elements and a removable cover. Manufactured from noble steel, supplied with appropriate support elements.

2 vessels brewhouse

One vessel is used as an extraction and mashing tank, hopped wort boiling and Whirlpool. The other as a LAUTER TUN. Heating by steam generator – gas or electrical, semi-automatic/Automatic PID control or PLC control with touch panel, including an aeration candle, a flat cooler, pumps, and accessories.

Hot water tank

an insulated stainless steel tank with a heater and a pump. The receptacle is intended as a reservoir for Hot water. Hot water is provided by steam heating or cooling the wort during recuperation.If you only saccharify one batch a day, we recommend a hot water tank the same size as the mash tun, and if you saccharify many batches a day, we recommend a hot water tank twice as large as mash tank

 

 

fermentation tank with a cooling double wall, with a sampling cock, inlet and outlet valves, cleaning ball, temperature sensor; pressure gauge 0-4 bar, safety valve, solenoid valve for cooling control, manhole and adjustable socles. Certified pressure vessel.

 

 

(bottling, service) bright beer tank– for ready beer tapping and bottling with a cooling double wall

Cooling 

a glycol water tank with a chiller and a pump

CIP station

a device for the sanitation of the tanks and pipeline or hose routes based on the principle of sanitation solution circulation.

Optional system

Steam generator

steam generator (electric or gas), including a fully automated water treatment plant and an inbuilt stainless condensation tank for condensate return.

Filtration station

an optional unit for filtered beer production with high microbial purity. We propose a diatomaceous earth filter or cross-flow filter.

KEG barrel washer&filler 

a semi-automatic washer and filler of KEG barrels. Everything is performed fully automatically without the need for any human intervention. The operator merely places and then removes the barrel.


Bottling line

a semi-automatic pressurised beer bottling device for glass or PET bottles. The device runs automatically with just manual placement and removal of the bottle.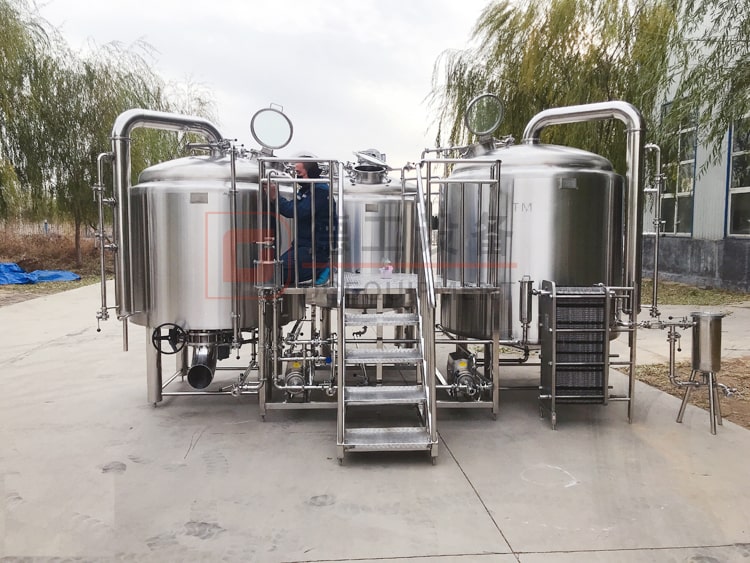 1000L beer brewery equipment brewhouse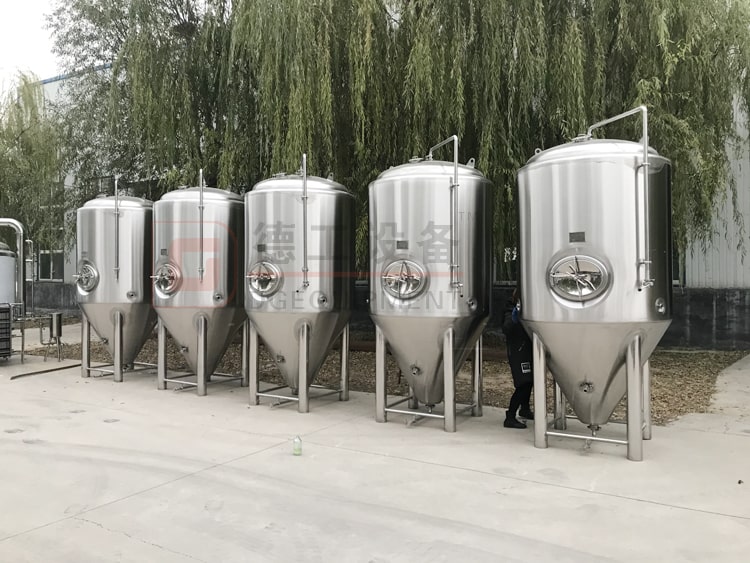 2000L beer fermentation tank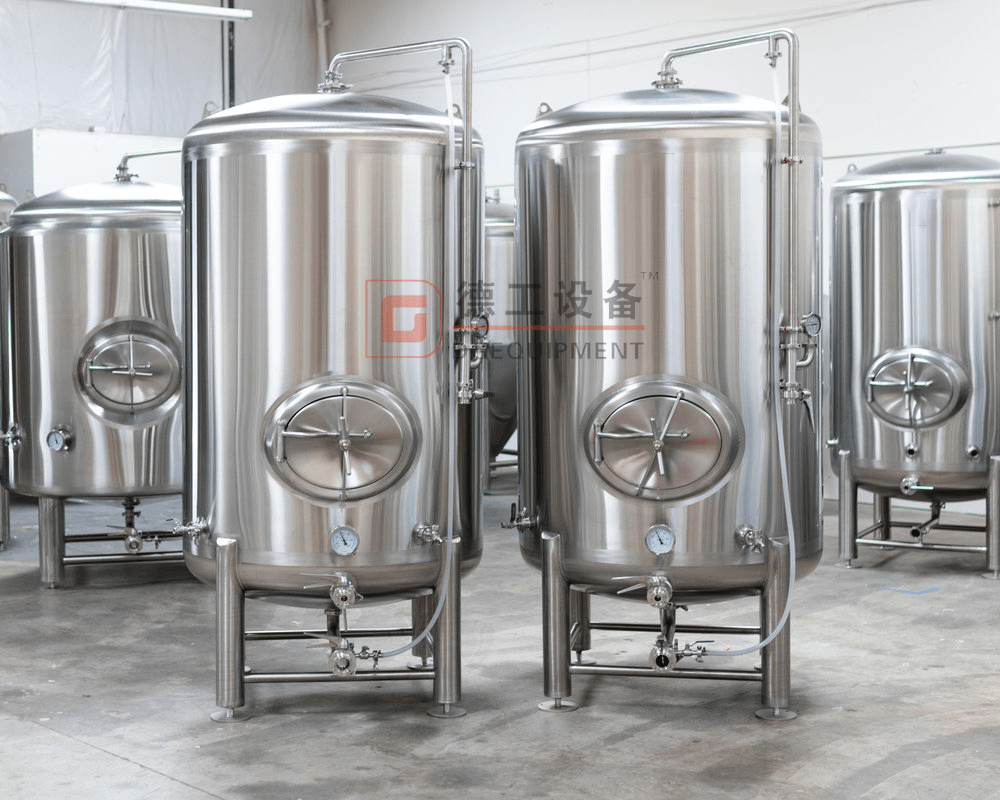 Beer bright tank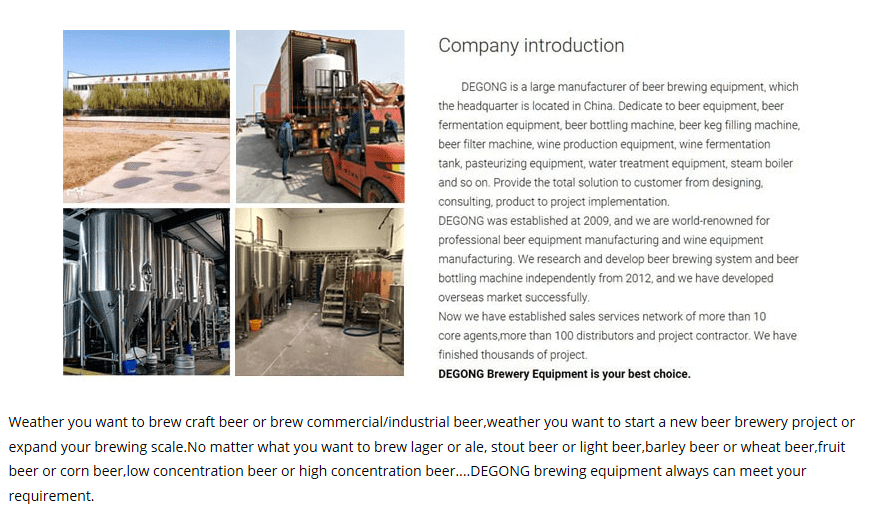 If you have interest in DEGONG 1000L beer brewery equipment,welcome to contact me freely